Do Queen Elizabeth II and Meghan Markle Get Along?
How Queen Elizabeth II Really Feels About Meghan Markle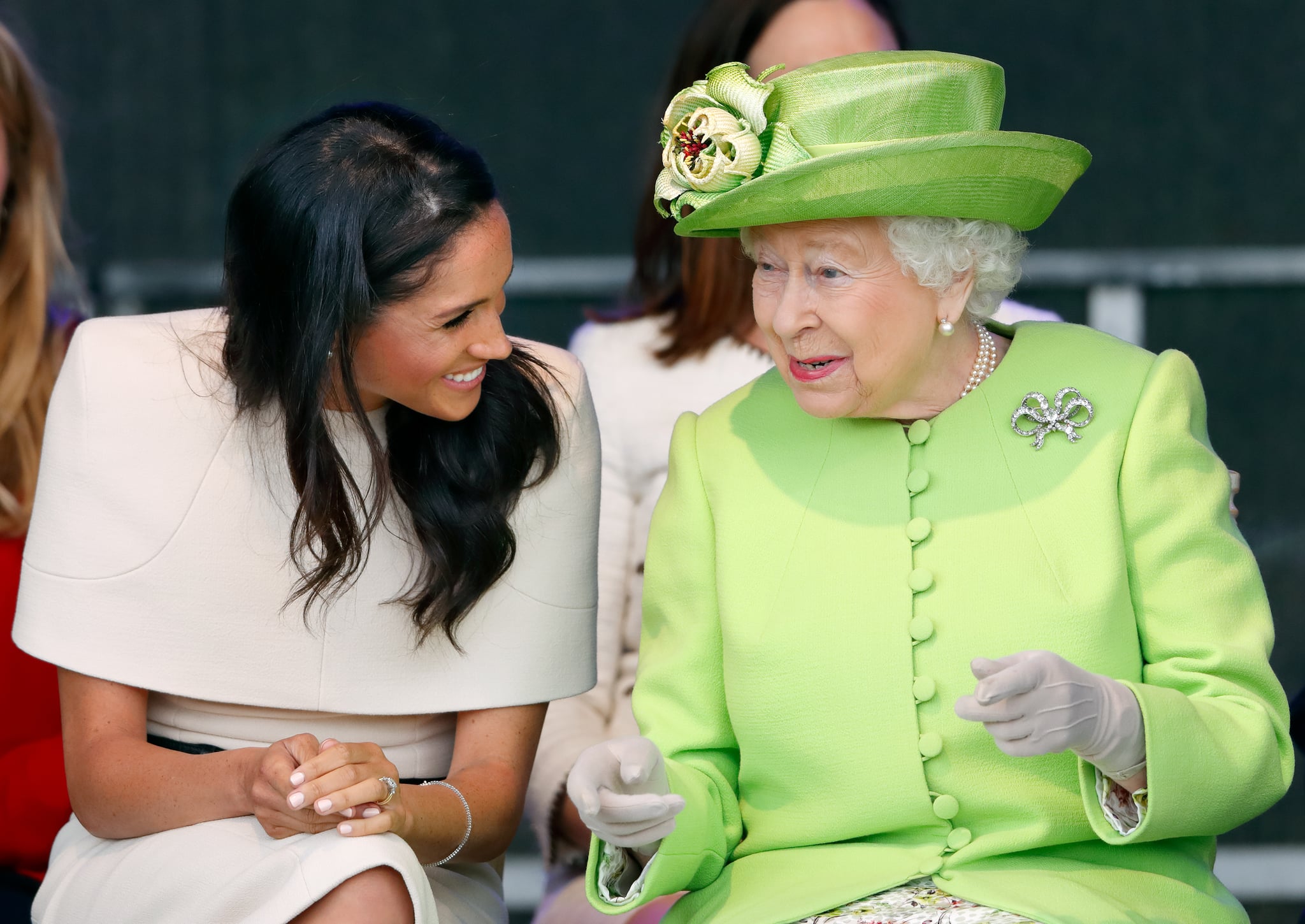 Meghan Markle seems to be settling into her new royal life quite nicely. She's already mastered the "duchess slant" and has the whole curtsy thing down, but how did she learn everything so quickly? Well, it turns out, Queen Elizabeth II has been teaching Meghan the ropes. "[The queen] has met Meghan on more than a few occasions, privately and publicly," Us Weekly reports. "It's been a fantastic opportunity for her to get to know more about Meghan and where her passions lie."
Meghan made a trip to Cheshire with Elizabeth for her first solo royal engagement back in June, and the queen was apparently impressed by Meghan's intelligence, politeness, and eagerness to learn. "[Meghan's] enthusiasm towards living a life of service and humanitarianism excites the queen and it's just the type of vim and vigor she likes to see in someone," a sourced added.
And it looks like the feeling is mutual. According to the publication, the queen's "brilliant sense of humor" is "one of the first things that brought her and Meghan closer" and made "Meghan feel so at ease." Hopefully we'll get to see more of Meghan and the queen's cute interactions now that the holidays are almost here.