Freddie Prinze Jr. Interview June 2017
Freddie Prinze Jr. Reveals the Secret to His 14-Year Marriage to Sarah Michelle Gellar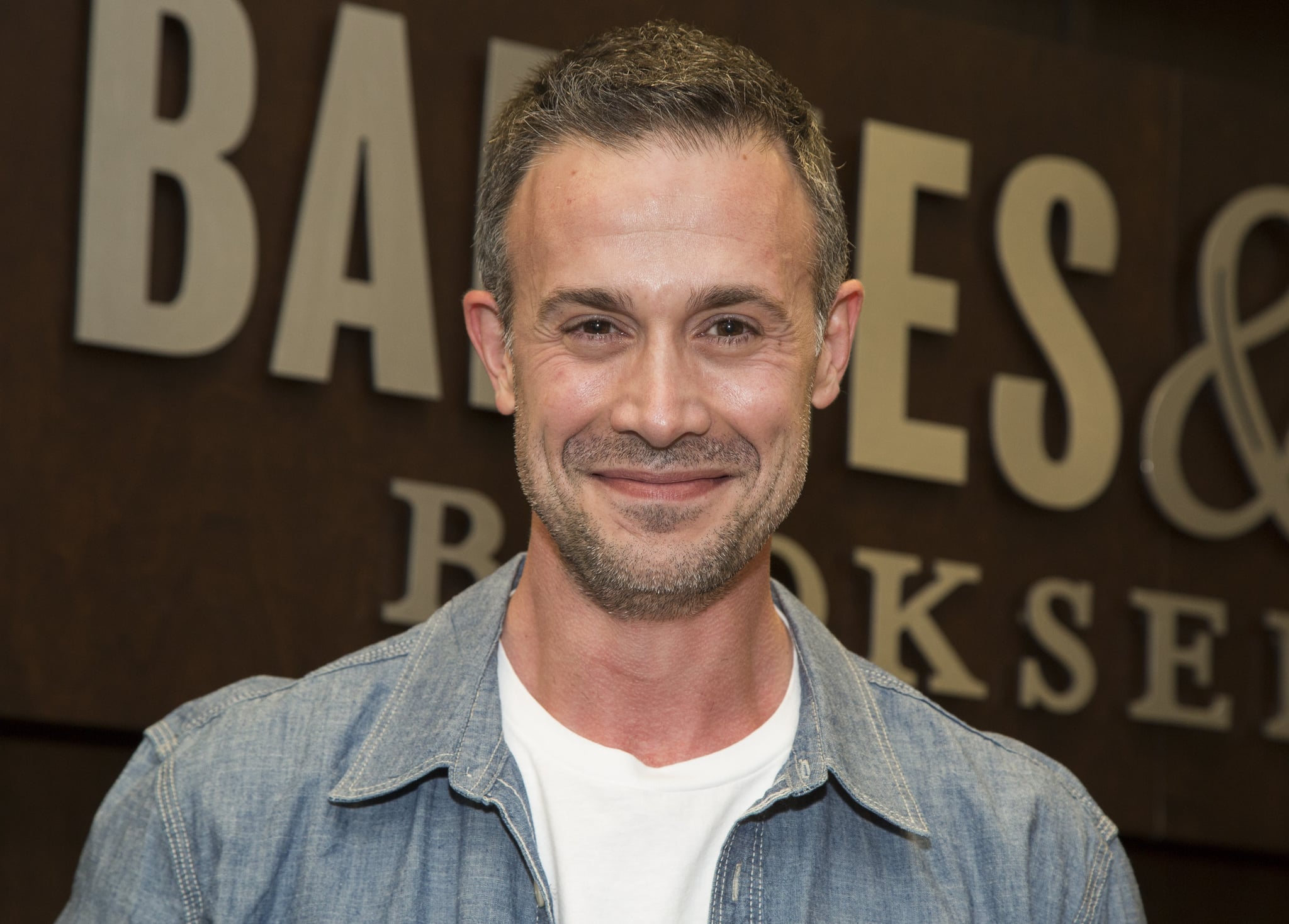 Image Source: Getty / Vincent Sandoval
Freddie Prinze Jr. is many things — he's an actor, a husband, a father — but did you know that he's also an amazing cook? After releasing his cookbook, Back to the Kitchen, in 2016, Freddie is partnering with Palmolive to create messy recipes — aka "messipes" — to make mealtimes more memorable with your loved ones. And his passion for food certainly runs in the family. Not only is wife Sarah Michelle Gellar an avid baker, but he also spent a huge portion of his childhood in the kitchen with his mom. "We would spend time in front of the stove together," he tells POPSUGAR, adding that she would often tell him stories about his late father, Freddie Prinze, who died nearly one year after he was born. Not only did she teach him how to cook miso soup from scratch, but he also learned some important life lessons. He recalls one specific moment when he got turned down by a girl he liked in high school. "She said, 'Son, girls your age don't want to date nice boys, and you're a nice boy. They want to date jerks.' Only she didn't say the word 'jerk.' She said, 'So, if you want to date these girls, you're gonna have to work real hard to be a jerk, and I don't want you to do that.'"
It's those same fond memories he hopes to share with his own children — Charlotte, 7, and Rocky, 4, — one day. Even though he'll be the first to admit to his kids that he's not perfect (what parent is though?), to them, he's like a superhero. "Even with all those flaws, they still think I'm a Jedi master," he says. No matter how corny it may sound, he reveals that every day feels like Father's Day, which is in part due to the fact that he didn't grow up with his own father. "When you don't have a dad, it's all you think about," he says. "You start fantasizing things that you wish you could get. So, Father's Day is a great day at my house, but it's more about the kids. Like for my birthday, we go to Disneyland because I want to see the kids. Whatever the kids want to do, we'll do."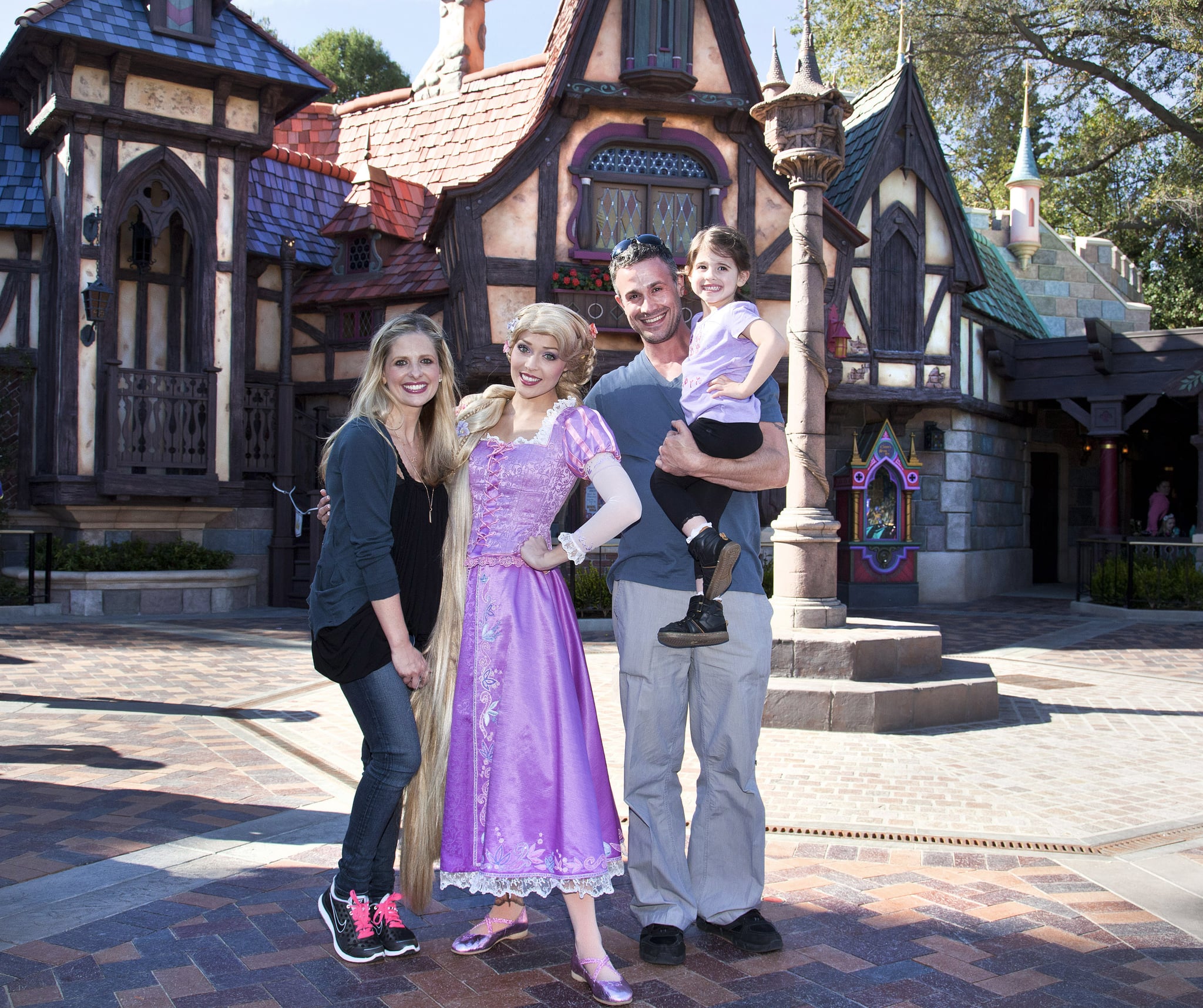 Image Source: Getty / Handout
Freddie definitely has a great partner to raise his children with. He and Sarah first met on the set of I Know What You Did Last Summer and started dating three years later. Since tying the knot in 2002, the two have made us melt with their sweet family moments and enduring love. So, what exactly is the key to their 14-year marriage? The simple answer is laughter. "In Hollywood, and in life, a lot of pretty people get married when they're really young," Freddie says. While he admits it's important to be attracted to the person you're with, it's also vital to have that laughter and connection with each other. "Sarah and I like different things, but she respects me and she loves me, and 17 years later, she still makes me laugh at dinner or when we're watching TV and see something stupid," he says. "That's our secret and that's what works for us. When I'm 60 years old, she'll still be making me laugh, so we'll still be together."