How Did Ian Somerhalder and Nikki Reed Meet?
The Story of How Ian Somerhalder and Nikki Reed First Got Together Is a Bit Complicated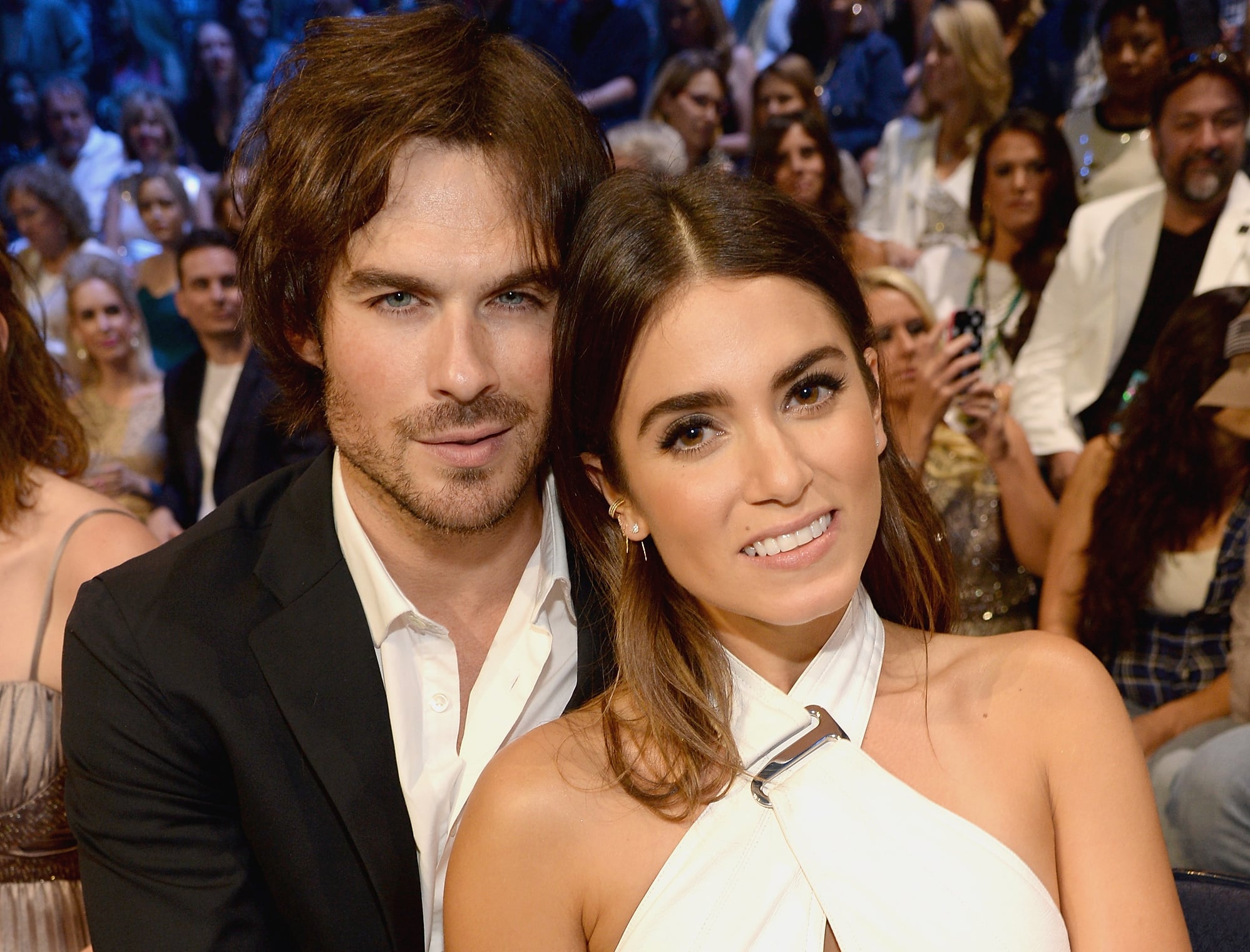 Ian Somerhalder and Nikki Reed famously tied the knot less than four months after getting engaged in April 2015. The couple, who are currently expecting their first child together, have been making us swoon for quite some time now with their adorable outings and sweet social media posts about each other, but the story of how they began dating is just a tad complicated. While the details aren't totally clear, their relationship can be traced back to when Ian used to date Nina Dobrev and Nikki was married to American Idol alum Paul McDonald. Ian and Nina eventually called it quits in May 2013, and Ian began dating Nikki the following year, a few months after she separated from Paul.
The stars were all friends for years before their respective breakups, and since then, there have been rumors of a feud between Nina and Nikki. Even though the ladies never initially addressed it, fans even believed that Nina left The Vampire Diaries because of her breakup with Ian. In February, the two women finally put those rumors to rest by posting a couple shots on Instagram of the trio hanging out together.
Nikki also addressed the reported beef with Nina, writing, "So here's to putting an end to all those fake stories of on set jealousy, betrayal, made-up-friendships lost & women hating women. Because at the end of the day, that's what this is about: teaching girls that you have to hate other girls only breeds a generation of women who believe you have to hate other women."