How Did Jack Brooksbank Propose to Princess Eugenie?
Jack Brooksbank's Proposal to Princess Eugenie Was Romantic but Pretty Unconventional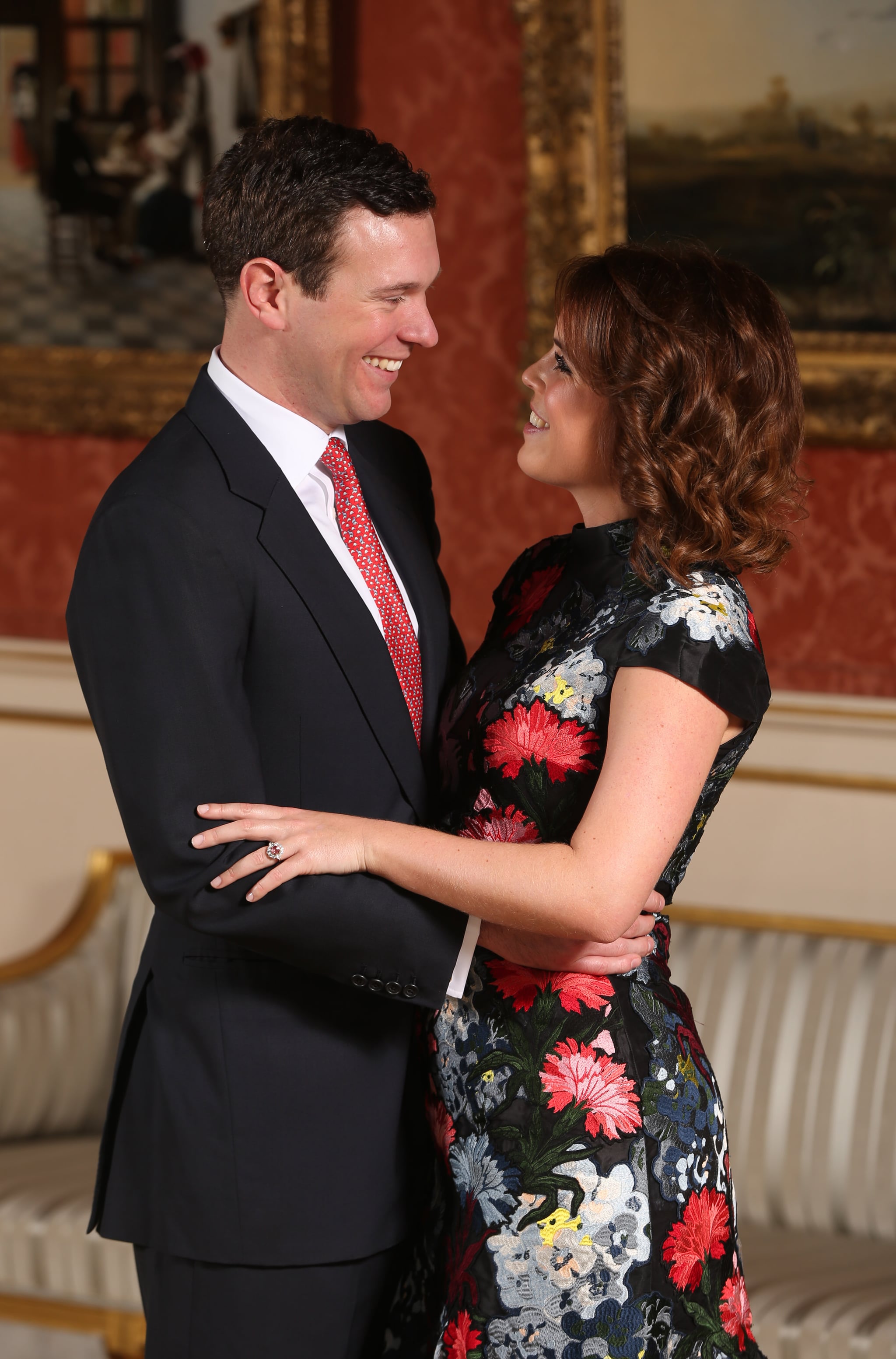 On Monday, Kensington Palace announced that Princess Eugenie is engaged to longtime boyfriend Jack Brooksbank, and now the pair are sharing the intimate details of the proposal. During an interview with BBC One's Matt Baker, the royal revealed the romantic and somewhat unconventional way Jack got down on one knee and popped the question.
The couple were visiting Nicaragua at the time, when they decided to stop beside a lake as the sun was setting. "The lake was so beautiful," Eugenie explained. "The light was just a special light I had never seen. I actually said, 'This is an incredible moment,' and then he popped the question, which was really surprising, even though we've been together seven years. I was over the moon. [It was a] complete surprise. But it was the perfect moment; we couldn't be happier. We knew it was going to end up this way."
While the proposal was straight out of a movie, there was one significant thing missing: a ring. Jack actually decided to pop the question without an actual engagement ring so that Eugenie could help design it. "I found a ring in a jeweler's and then proposed to Eugenie without it," he said about her pink sparkler. "[When we] came back, we designed the diamonds around this padparadscha sapphire. . . . And what's amazing about it is that it changes color from every different angle that you look at it, which is what I think of Eugenie — that she changes color and is just so amazing." The couple are set to tie the knot in the Fall at St. George's Chapel in Windsor, which is the same venue Prince Harry and Meghan Markle have chosen for their May wedding.
Image Source: Getty / WPA Pool