How Did NSYNC Meet?
*NSYNC From the Beginning: How the Best Boy Band of the '90s Came to Be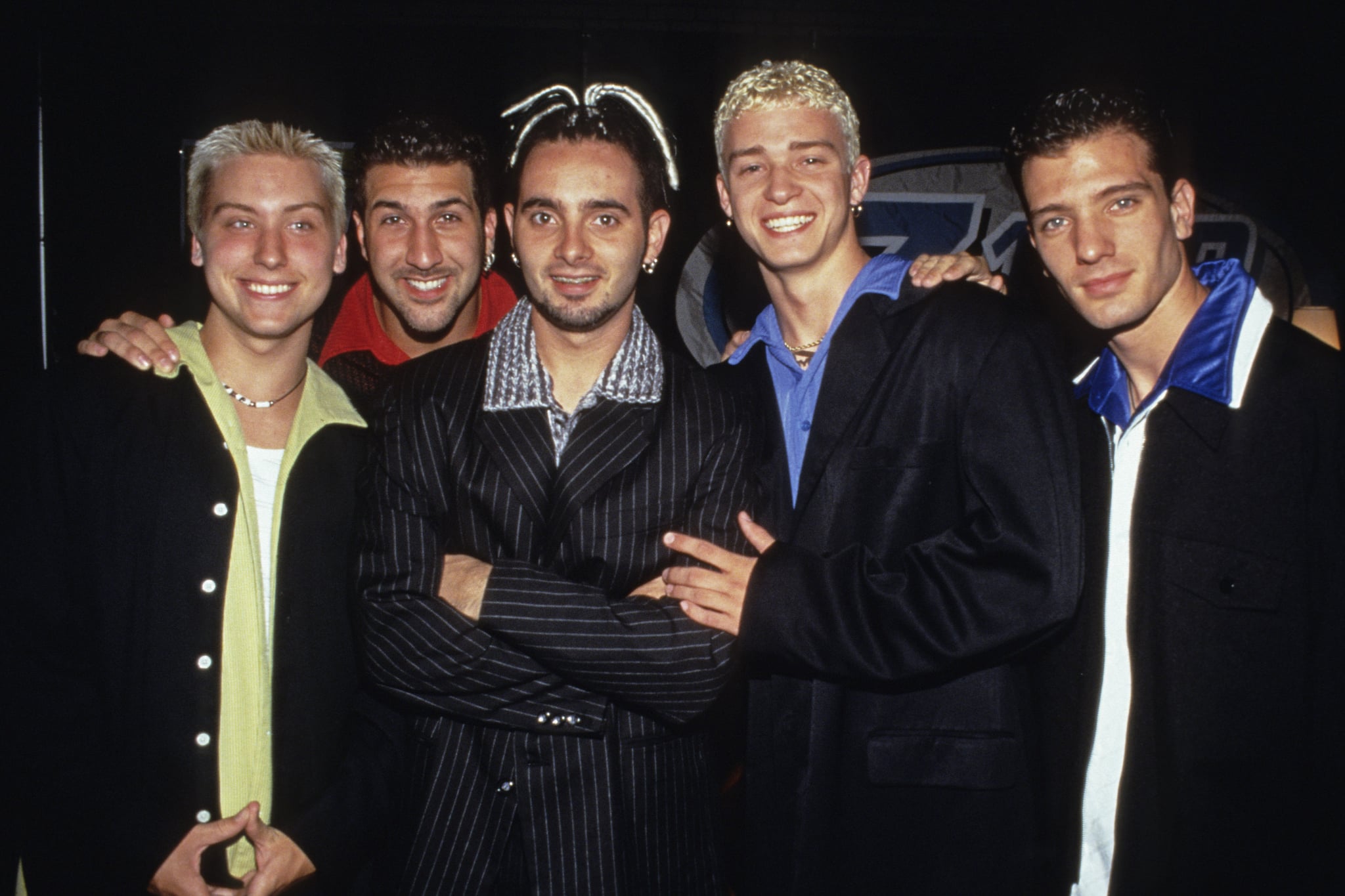 Image Source: Getty / L. Busacca
Are *NSYNC songs still the music of your heart? Same. In honor of the group's 24th anniversary on Oct. 1, we're taking a look back at how the best '90s boy band (yeah, I said it) first formed. Over the years, bits and pieces of their origins have been shared in TV specials and interviews, including some pretty surprising details. Did you know there was almost a different fifth member in Lance's spot?
It all started back in 1995 thanks to Chris Kirkpatrick and the late Lou Pearlman, who also managed the Backstreet Boys. At the time, Lou was hoping to form another boy band similar to BSB, and Chris was part of a doo-wop group that sang at Universal Studios in Florida. After Lou watched Chris perform at the park, he told Chris that he would finance the band if Chris could get a group together.
Meanwhile, Justin had been in the Disney spotlight thanks to his role on The Mickey Mouse Club, so when Chris was looking for people to join his group, Justin's mom got a call, put a tape together, and the rest is history. The search for more members continued, and Justin suggested his MMC pal JC Chasez, who took the third spot.
Next came Joey Fatone, who performed in the Beetlejuice show at Universal Studios. Surprisingly, he was one of JC's first friends when JC moved to Florida for The Mickey Mouse Club, and Joey also knew Chris through their work at Universal, so he was a natural fit for spot number four.
The fifth spot is where things get particularly interesting. The group needed a bass singer, so Joey recommended his friend Jason — and Jason accepted the spot. He sang and practiced with the group, but when it came time to sign contracts, Jason decided not to join the band. On VH1's Driven, Jason explained why he made the choice, saying, "I didn't like the direction they were going into musically," adding, "I never wanted to be a teen idol." Bye bye bye, Jason.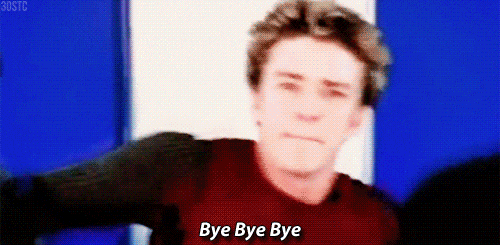 The search for a bass singer continued, and just weeks before a scheduled showcase, they reached out to Justin's vocal coach, who mentioned Lance Bass. Lance was at the start of his junior year of high school when Justin's mom called Lance's mom to see if Lance would like to join the band. At first, Lance's mom hesitated to let her young son to take that step, but Justin's mom persisted, Lance ended up flying down to Orlando, and on Oct. 1, 1995, *NSYNC officially became a group.
In an interview with Entertainment Weekly, Lance said he "got goosebumps" when he first met the guys in Florida, and he actually had no clue they would dance as a group. "I was not a dancer at all," he said. "They had to teach me how to dance and we had a show in three weeks."
Chris was the oldest member of the boy band at 23 (almost 24), followed by JC (19), Joey (18), Lance (16), and Justin (14). As for the band's unique name? That was Justin's mom's idea. When *NSYNC appeared on Larry King Live in 2001, JT said his mom commented on how "in sync" they sounded, and the name stuck.
Another surprising fact: *NSYNC actually got their start in Europe. Once the group formed, they made their way overseas to record music and work on their stage show. They spent a little over a year touring around Europe and promoting their music, becoming a popular band abroad. Their self-titled album was released in Germany in May 1997, and in 1998, they returned to the United States, signed with RCA Records, and released a slightly different US version of their debut album.
Things really took a turn that year when the group lucked out on a major TV appearance. After the Backstreet Boys backed out of a Disney TV concert special, *NSYNC took their spot, which gave them huge exposure and won over plenty of adoring fans. Within six weeks, their music was in the top 10 on the charts, and soon enough, *NSYNC was absolutely everywhere, giving us the many moments we'll never forget.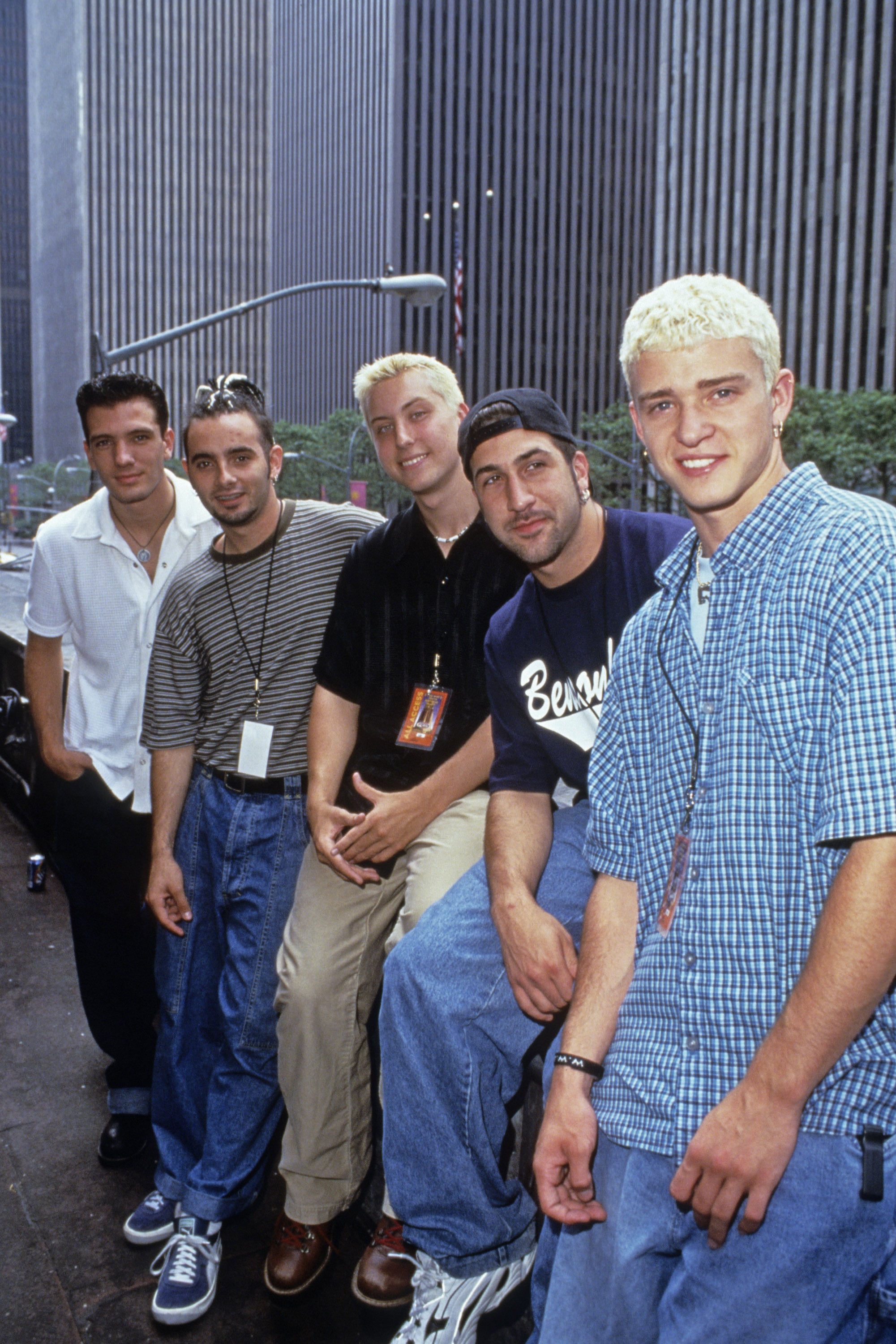 Image Source: Getty / L. Busacca