Justin Theroux Found Jennifer Aniston's Notes From Brad Pitt
Justin Theroux Found "Sweet" Post-it Notes From Brad Pitt While Married to Jennifer Aniston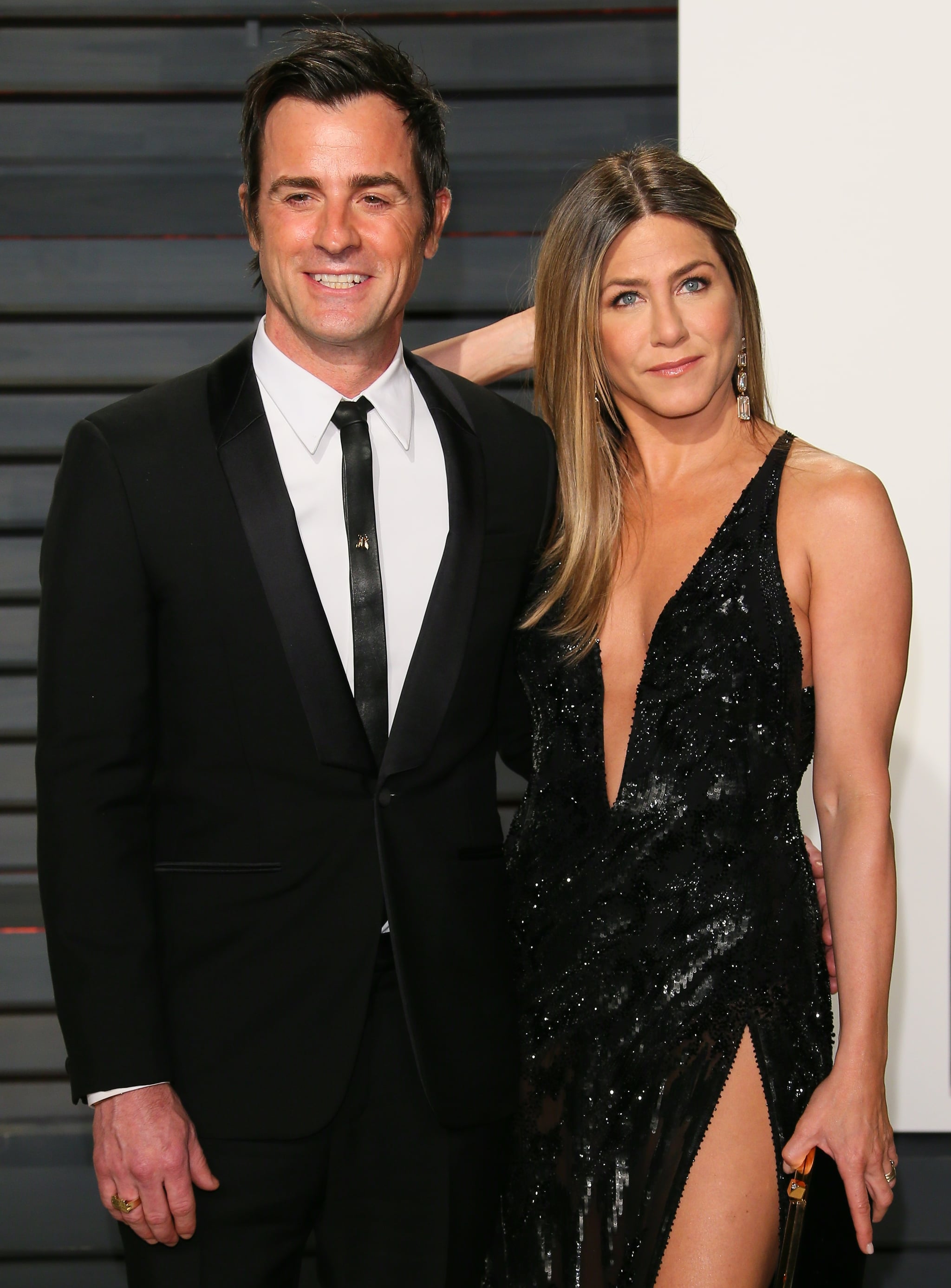 Jennifer Aniston and Justin Theroux announced their separation last week, and it didn't take long for Jen's ex-husband, Brad Pitt, to be brought into the conversation. Many fans wondered if (and hoped that) the two would get back together after splitting in 2005, and on Wednesday, Us Weekly reported that Brad may have still been in the picture . . . in the form of Post-it notes.
A source told the publication that Justin "stumbled upon old Post-it notes Brad had written," adding that they were "sweet little Post-its like, 'You looked nice tonight' or 'Miss you already.'" We couldn't help but wonder: did any of them happen to read, "I'm sorry. I can't. Don't hate me?" The source continued, "Jen assured him they weren't a big deal, but Justin wasn't thrilled . . . Justin had moments of insecurity like that."
In a statement shared with POPSUGAR, Jennifer and Justin revealed that their split was "mutual and lovingly made at the end of last year." According to reports, one of the reasons for their breakup was long distance and a difference in lifestyles, with the two having a hard time agreeing on where to live. While it was reported that Brad reached out to Jen at some point during his divorce from Angelina Jolie, it's unknown whether he's in the picture at all.
In Jen's defense, haven't we all kept a Post-it note, or a t-shirt, or a lock of hair from an ex?