Justin Timberlake Quotes About Performing at the Super Bowl
Justin Timberlake Assures Fans There Won't Be a Repeat of "Nipplegate" at the Super Bowl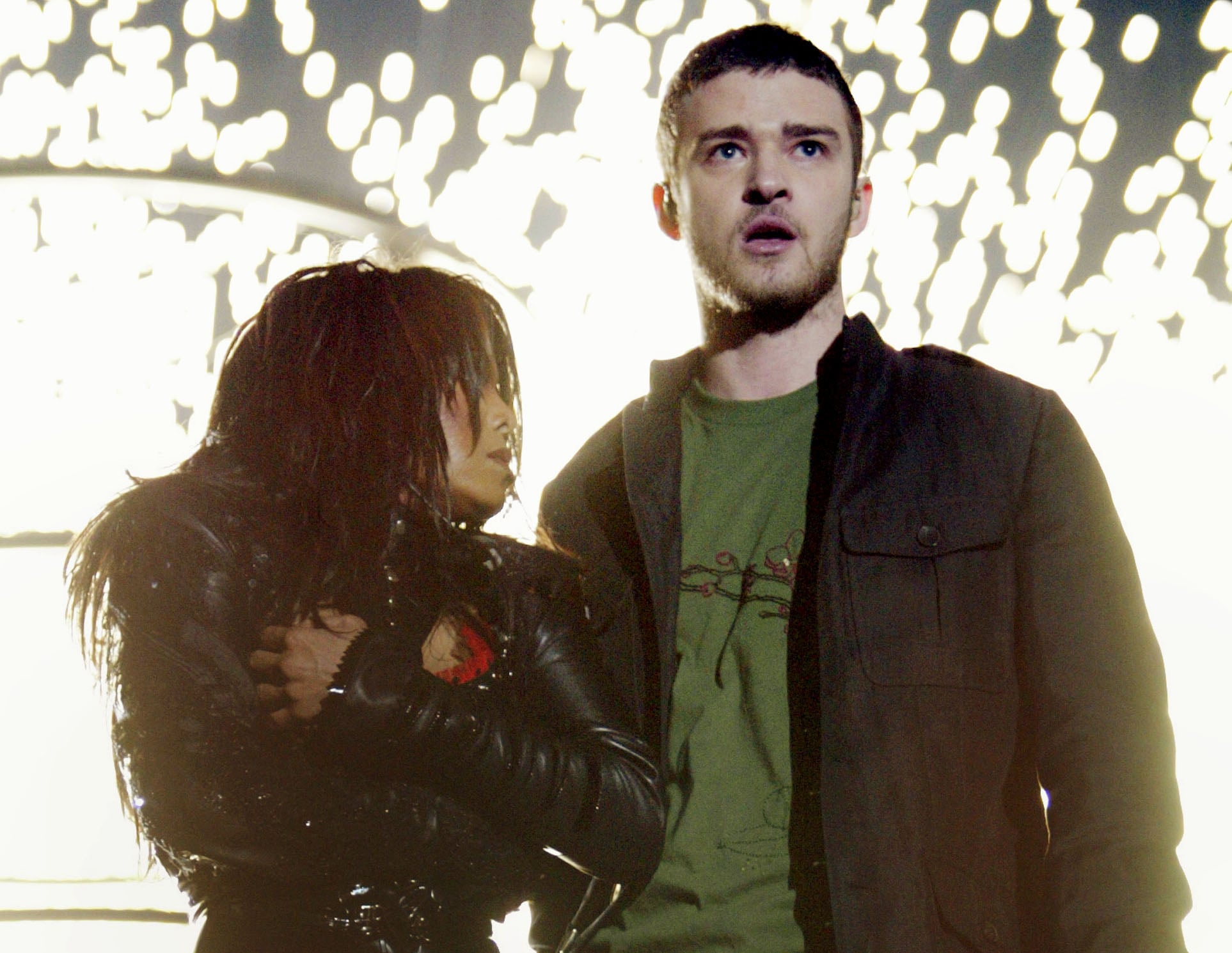 Justin Timberlake will headline the 2018 Super Bowl halftime show, but rest assured that there won't be a repeat of his last appearance. In 2004, the term "nipplegate" was born after Justin accidentally ripped off part of Janet Jackson's top, revealing her bare breast underneath. "That won't happen this time," Justin told NBC sports anchor Mike Tirico on Sunday Night Football over the weekend. "There was a little bit of that [discussion]. But no, Mike, that's not going to happen."
Justin has, however, been doing a little research of his own to make sure he doesn't do any of the same stunts from previous Super Bowls. "I immediately was excited [when the NFL called]," he said. "It's a huge moment, so I was very excited. I've watched a ton of [previous halftime shows] just to make sure that we're not pulling out any gags. People are flying, and Lady Gaga jumped from the top of the stadium or something. I don't know, man. I'm 36 now. I don't know how much of that I can do anymore."
Don't worry, though, because the former *NSYNC member has already come up with a few ideas. "What I really want to do is take the opportunity to put together a performance that feels like it unifies," Justin explained. "I feel like that would be the ultimate accomplishment, and then the icing on the cake is at some point within that 12 minutes, everybody is shaking their booty. I have a goal to make Al Michaels dance. So Al Michaels, if we can get you to shake your booty at the Super Bowl halftime show . . . by the way, we can start that hashtag: #AlMichaelsShakeYourBooty. That would be the icing on the cake. So, unity, Al Michaels dancing. What a time to be alive!"
Image Source: Getty / Frank Micelotta