Keanu Reeves Career Revival 2019
What We Are Now Experiencing Is a Reeveolution
Image Source: Getty / Dave J Hogan
Keanu Reeves is an icon. He has been for some time, but it's now become especially apparent. Following early successes like Dangerous Liaisons, Bill & Ted's Excellent Adventure, Point Break, Speed, and the first Matrix film in 1999, the actor appeared in a string of under-the-radar indie films and tepid romantic comedies — all of which couldn't quite overshadow the intimidating success of the decade-defining Matrix franchise. But now it's 2019, and Keanu Reeves is everywhere (again).
There's a reason — well, several reasons — that the 54-year-old star seems inescapable these days. Keanu recently saw the release of his third John Wick movie, and then delighted Netflix viewers with a celebrated cameo portraying himself in Always Be My Maybe — two projects released within a few weeks of each other. Around the same time, Keanu was honored at the historic TCL Chinese Theatre in Los Angeles with several costars, including Laurence Fishburne and Halle Berry, by his side.
Keanu also celebrated a different Hollywood rite of passage when he appeared on The Ellen DeGeneres Show for the very first time. (Keanu, Ellen: what took so long?) He regaled the talk show host with a revelation that he harbored a crush on Sandra Bullock throughout the filming of 1994's Speed — and, yes, the feeling was mutual. Then his existential Late Show interview happened. After some lighthearted back-and-forth about stunts and what it was like to work with a horse for John Wick: Chapter 3 – Parabellum, Stephen Colbert figured he'd catch Keanu by surprise by plainly asking, "What do you think happens when we die, Keanu Reeves?" After taking a moment to think it over, Keanu simply said, "I know that the ones who love us will miss us." The answer left the talk show host visibly stunned.
In each of his recent appearances, Keanu is approachable and impossibly lovable, while still maintaining the profound sensitivity that appears to lie beneath the surface. But whereas many early roles painted him as a goofy savant — who could forget his famous "whoa" in Bill & Ted's Excellent Adventure? — a sort of cultural atmospheric shift has made it so that people are taking note of his depth and feeling inspired to talk about it, to comment on his public persona and his enduring career. We'd like to call this pop culture phenomenon a Reeveolution.
Remember the McConaissance? The term refers to the dramatic transformation Matthew McConaughey's career underwent after years of the actor being known as the golden boy of romantic comedies. The McConaissance began with Mud in 2012 and hit its peak with Dallas Buyers Club in 2013, which earned Matthew an Oscar for best actor. The first season of True Detective — largely regarded as near-perfect television — only solidified Matthew's pivot, and he's since continued to take risks with projects like Serenity and Harmony Korine's The Beach Bum.
John Wick changed everything.
A similar movie magic is currently at play with Keanu, and it's been five years in the making. Throughout the early 2010s, Keanu appeared in unmemorable indie dramas and a few martial arts films predominantly made for international audiences. Around that time, the Sad Keanu meme also emerged. In 2013, his film 47 Ronin cost Universal Pictures $175 million to make and earned a little over $151 million in the box office. Then, John Wick changed everything in 2014. The sleeper thriller, centered around a widowed former hitman, highlighted all of Keanu's best assets: his impressive stunt work, steely good looks, and the humanity he brings to otherwise hardened action characters.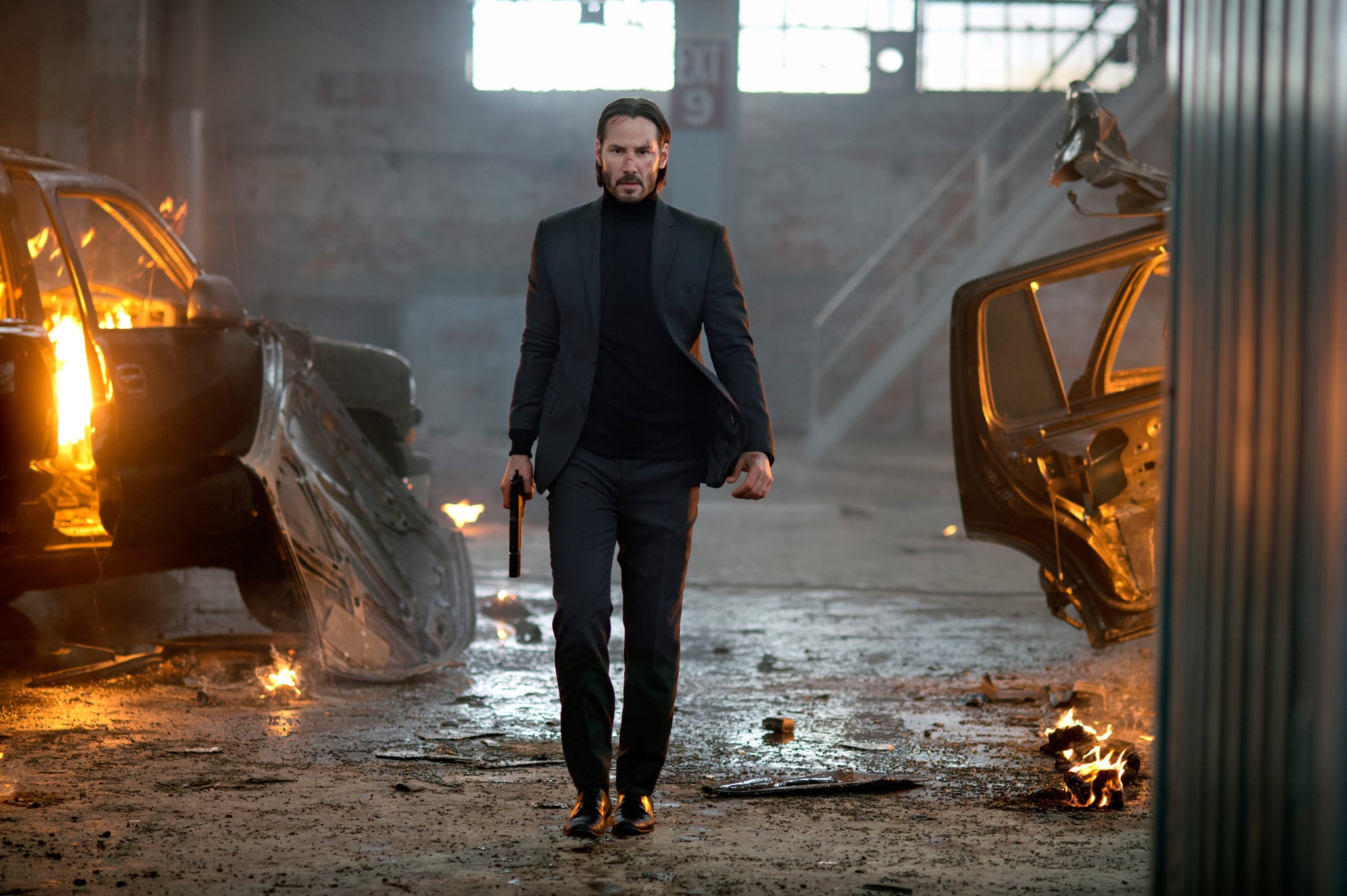 Image Source: Everett Collection
John Wick, and its portrayal of a changed man considering a return to cold-blooded crime, allowed Keanu himself to possess even more dimension. It offers quite a contrast to Keanu's last big franchise, too. Despite Neo's decision to take the red pill to attain enlightenment in The Matrix, he still seems helplessly thrust into his situation. John, meanwhile, displays grit and agency in the face of his own mortality. John doesn't even need a red pill!
The Reeveolution may have begun with John Wick, but what ensued were a series of other unexpected roles. Keanu went on to play a skeevy motel owner in Nicolas Winding Refn's stylish film The Neon Demon in 2016, and then portrayed a kind doctor at an eating disorder treatment center in To the Bone the following year. He also teamed up with Winona Ryder for the 2018 rom-com Destination Wedding (which delivered a truly delightful press tour), and in between all that, he voiced a cat named Keanu for Jordan Peele and Keegan-Michael Key's 2016 action comedy. Still to come are Toy Story 4, in which Keanu voices action figure Duke Caboom, and — perhaps the most unexpected of them all — a third Bill and Ted adventure: Bill & Ted Face the Music.
"Comeback," however, isn't the right word to describe Keanu's current cultural moment.
"Comeback," however, isn't the right word to describe Keanu's current cultural moment. As with Matthew and the McConaissance, he's always been good. Have both actors appeared in easy blockbusters? Sure. Can they be a little eccentric? Yes. But the two share the good fortune of being genuinely talented actors, and — no matter the project — very likable.
Matthew kind of rejected the notion of the McConaissance in a 2018 interview with Cigar Aficionado. "That whole thing was much less of a 180 for myself than people seemed to think. There was this narrative of 'then' and 'now,'" he said. "But for those previous few years, I never worked harder than I had. I didn't get a new acting coach or take a new class. I just said, 'F*ck the bucks — I'm going for the experience' in the things I was choosing." Adding, "I put my head down and went after roles that scared me."
Matthew made a good point, because although it's fun to revel in the roles and late-night appearances pouring in for Keanu right now, it's also important to remember the breadth of his career, which has spanned over 30 years. We'd be remiss not to mention other early performances in Parenthood, My Own Private Idaho, The Devil's Advocate, and A Scanner Darkly. Even in more minor roles, he has shined: such was the case with Nancy Meyers's Something's Gotta Give, in which Keanu plays a doctor and Diane Keaton's romantic interest. Though Diane's character ultimately ends up with Jack Nicholson, essentially portraying himself, Keanu is so damn likable that Nancy is told she got the ending wrong. The director recently wrote on Instagram, "So happy everyone's appreciating how wonderful Keanu is these days."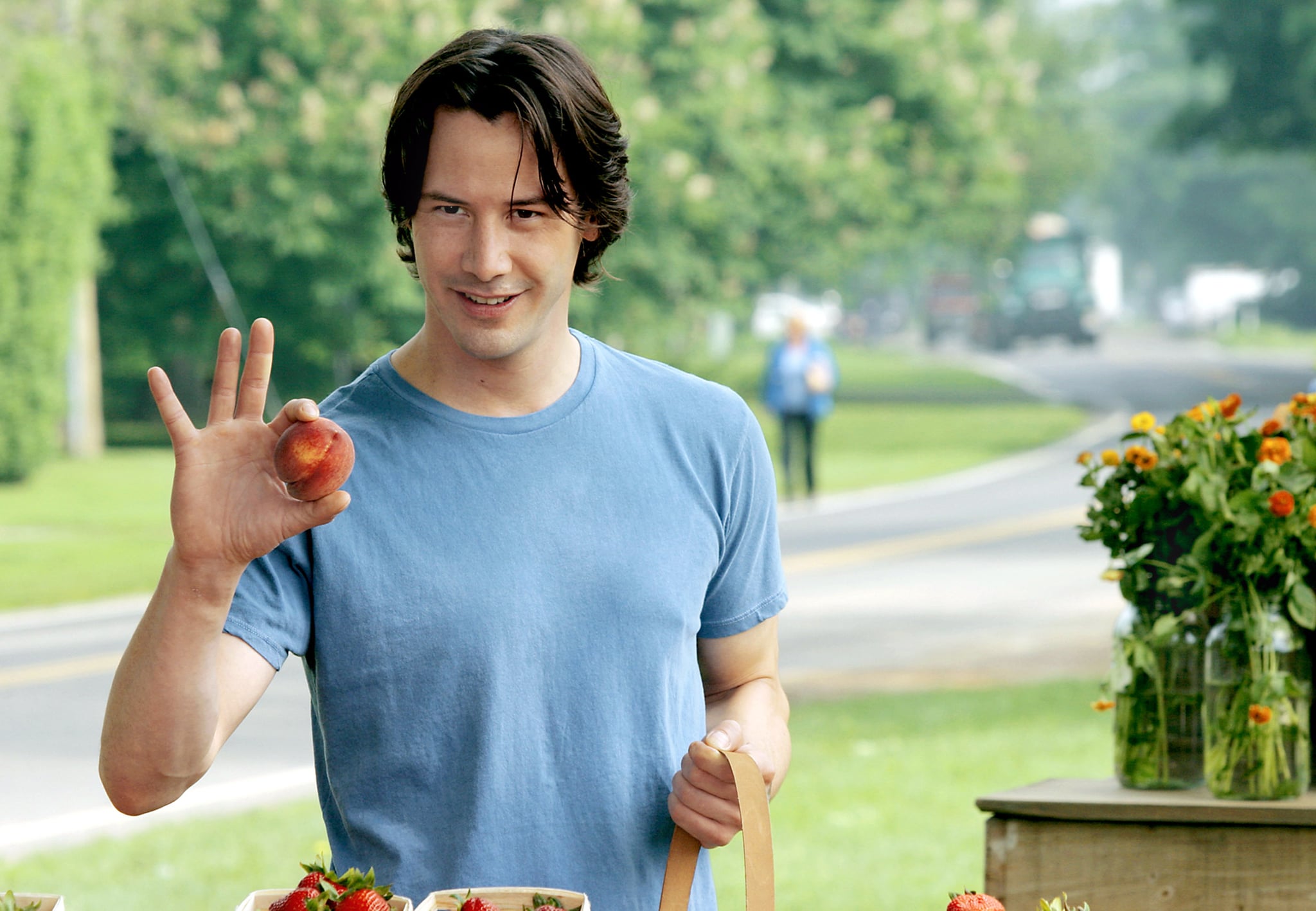 Image Source: Everett Collection
A recent email to POPSUGAR editors for their thoughts on Keanu only further proved the Reeveolution is indeed a thing. Macy Williams said she'd never really paid much attention to the actor, but recently found herself watching several interviews on YouTube, as well as an 11-minute video about his motorcycle collection. "I suddenly want to know everything about him," she said.
For others, however, the Reeveolution is nothing new. Rebecca Brown fell hard for Keanu following the release of Speed in 1994. In fact, she and her friends had even tracked down the phone booth shown at the start of the movie, which happened to be near where they lived in Santa Monica. They proceeded to take turns picking up the phone and kissing the receiver.
Meanwhile, another editor, Laura Meyers, put it lovingly when she replied, "I feel about Keanu Reeves the way you might feel about that cool guy who was in high school while you were in middle school." She added, "You just kind of admired him from afar for a while — and then he went off to college for a few years and you knew he was around and doing things, but then he came back to town as great as ever and you can't help but feel thrilled that he's thriving and as cool as you remember him being."
That's the thing about Keanu: as much as he's admired in a professional capacity, it's the personal stuff that's brought in lifelong fans. In a 2014 interview on The Meredith Vieira Show, Octavia Spencer shared how Keanu once stopped to help her after she got stranded on her way to an audition early on in her career. In 2017, a video made the rounds showing Keanu giving up his subway seat to a passenger. There's also the time earlier this year when he offered his fellow plane passengers an impromptu tour of Bakersfield, CA, after their plane was forced to make an emergency landing.
It's impossible to predict what will happen from here, as public attention changes feverishly, but it seems like Keanu doesn't care either way — he just thinks it's "nice." He recently told Entertainment Tonight, "It's been really nice and special for me. Just how well the John Wick film was received and then also recently with Always Be My Maybe . . . I've just had the chance to be working with really cool people and be a part of really cool projects." Keanu added, "It's nice when it's nice."