Mary-Kate Olsen and Olivier Sarkozy's Relationship Facts
7 Facts About Mary-Kate Olsen and Olivier Sarkozy's Under-the-Radar Romance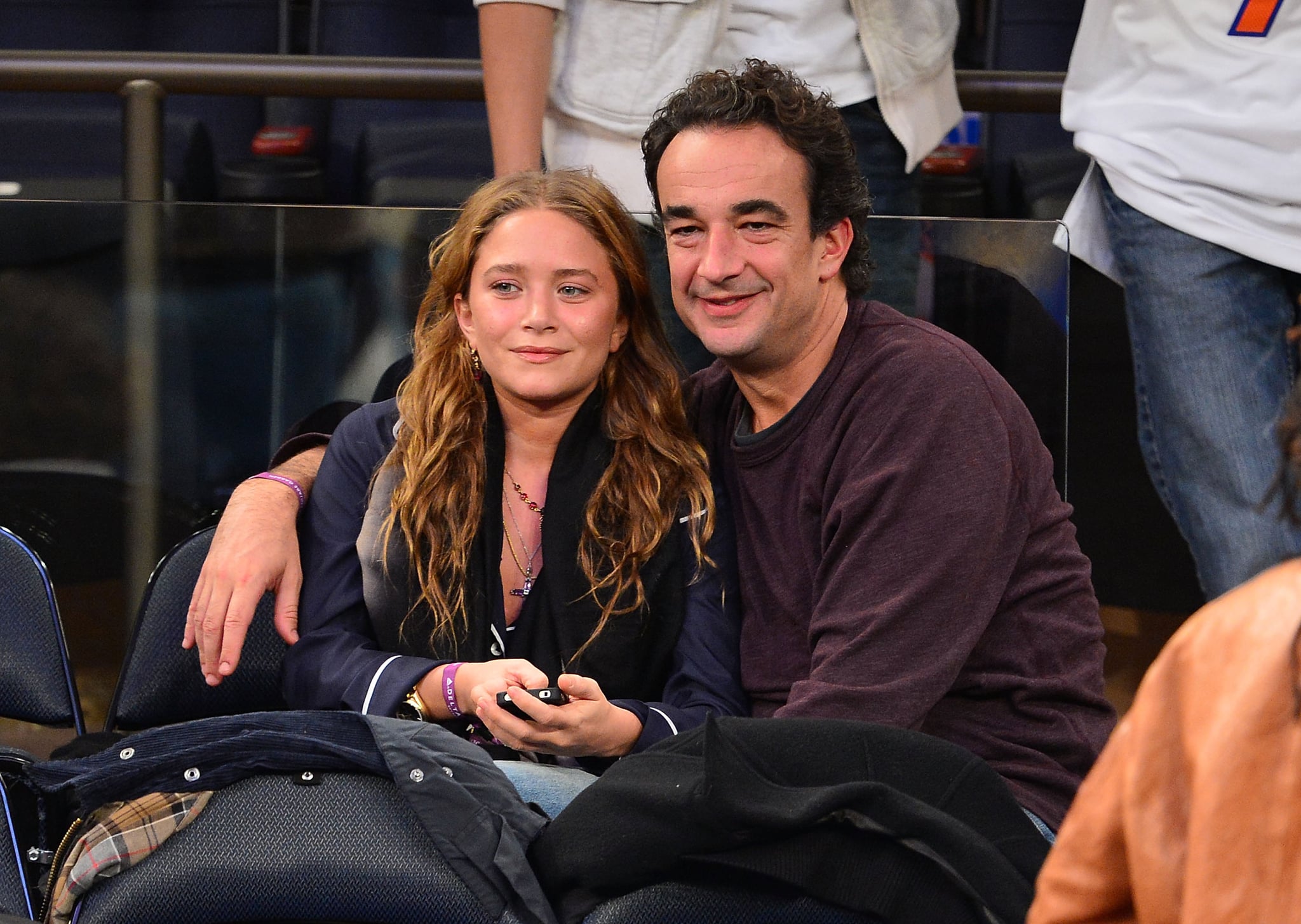 Image Source: Getty / James Devaney
Mary-Kate Olsen is a notoriously private person, especially when it comes to her relationship with Olivier Sarkozy. Since marrying the 47-year-old half-brother of former French President Nicolas Sarkozy, the 30-year-old fashion designer has been pretty tight-lipped about her romance, only briefly mentioning him once during an interview with The Edit. While the two certainly shy away from talking about each other to the press, they have been known to show PDA from time to time when they attend sporting events. If you're curious to know more about them, we've gathered a few interesting details about their relationship below.
1. They Dated For 3 Years Before Tying the Knot
Despite their 17-year age gap, the two began dating in 2012 after meeting at a party. Mary-Kate — who was 25 at the time — had reportedly been complaining about "boys not being mature enough for her," and after just one month together, the two were "head over heels" for each other.
2. They Lived in $6.25 Million Townhouse
While they were dating, Mary-Kate stayed with Olivier at his lavish Manhattan townhouse. In 2015, they upgraded to a $13.5 million home by the Turtle Bay Garden.
3. Mary-Kate Turned Down Olivier's Proposal at First
After only 10 months of dating, Olivier was eager to "lock [Mary-Kate] down for life," but she made him wait and said no when he first brought up marriage. "She wasn't ready," a source told Us Weekly. "She didn't need to be wined and dined. She wanted to make sure he would be good to her."

Image Source: Getty / Jean Catuffe
4. Her Engagement Ring Is Worth More Than $80,000
Of course, Mary-Kate eventually said yes when Olivier proposed in 2014 with a four-carat vintage Cartier diamond ring that he reportedly purchased for $81,250 at a Sotheby's auction.
5. They Had a Hard Time Locking Down a Wedding Date
The two were originally going to tie the knot in June in the Hamptons but reportedly "changed their plans a million times."
6. They Got Married in a Private Ceremony
Almost a year after getting engaged, the couple wed in a small ceremony in Manhattan with 50 of their closest family and friends on Nov. 27, 2015. According to a Page Six source, guests were required to turn in their cell phones ahead of the ceremony, where the party decor consisted of "bowls and bowls filled with cigarettes."
7. Mary-Kate Is a Stepmom
Mary-Kate is now a stepmom to Oliver's two kids, Julien, 13, and Margo, 11, from his previous marriage to Charlotte Bernard. And there's no bad blood with Olivier's ex either. "Mary-Kate asks her permission about things that concern the kids," an Us Weekly source said. "So Charlotte loves her!"