Mel B Says Spice Girls Are Performing at the Royal Wedding
What Is Going On? Mel C Says the Spice Girls Aren't Performing at Prince Harry's Wedding
Update: On March 6, Mel C shut down rumors that the Spice Girls are performing at Prince Harry and Meghan Markle's wedding, revealing that they haven't even been officially invited. When asked if the Spice Girls were performing at the royal affair, Mel responded, "Oh yes, there's been quite a lot of press interest there. My invite hasn't turned up yet. It was all that snow. I think the mail's been a bit held up in the snow." She then addressed Mel B's claims, saying, "I think [Mel B] was joking. I think the media ran with it a little bit. I'm not saying any more! I've said enough!"
In a separate interview with The Sun, Mel further assured fans that there are currently "no plans" for the group to attend "at the moment." "I've met Prince Charles lots of times," she said. "I'm going to ask him where my invite is because I haven't got mine yet. Mel B said she has hers. I don't think you'll be seeing the Spice Girls on stage this year. We're all just dead busy. So if anything were to happen, it wouldn't be now."
Original post: OK, what is going on with the Spice Girls?! First they're reuniting, then they're not reuniting, then they've signed with their former manager, then they haven't, and now they're performing at Prince Harry and Meghan Markle's wedding? Mel B was a guest on The Real on Tuesday, and when talk turned to the will-they-or-won't-they Spice Girls reunion rumors, the singer dropped a bomb: the group will apparently be providing some wedding-day entertainment for the newlyweds.
After admitting that all five of them had been invited to the ceremony, Mel confirmed that they'd be performing. Other possible entertainers could be Ed Sheeran (who has denied that he'll be performing) and Elton John, who recently cleared his schedule for Harry's wedding weekend in May.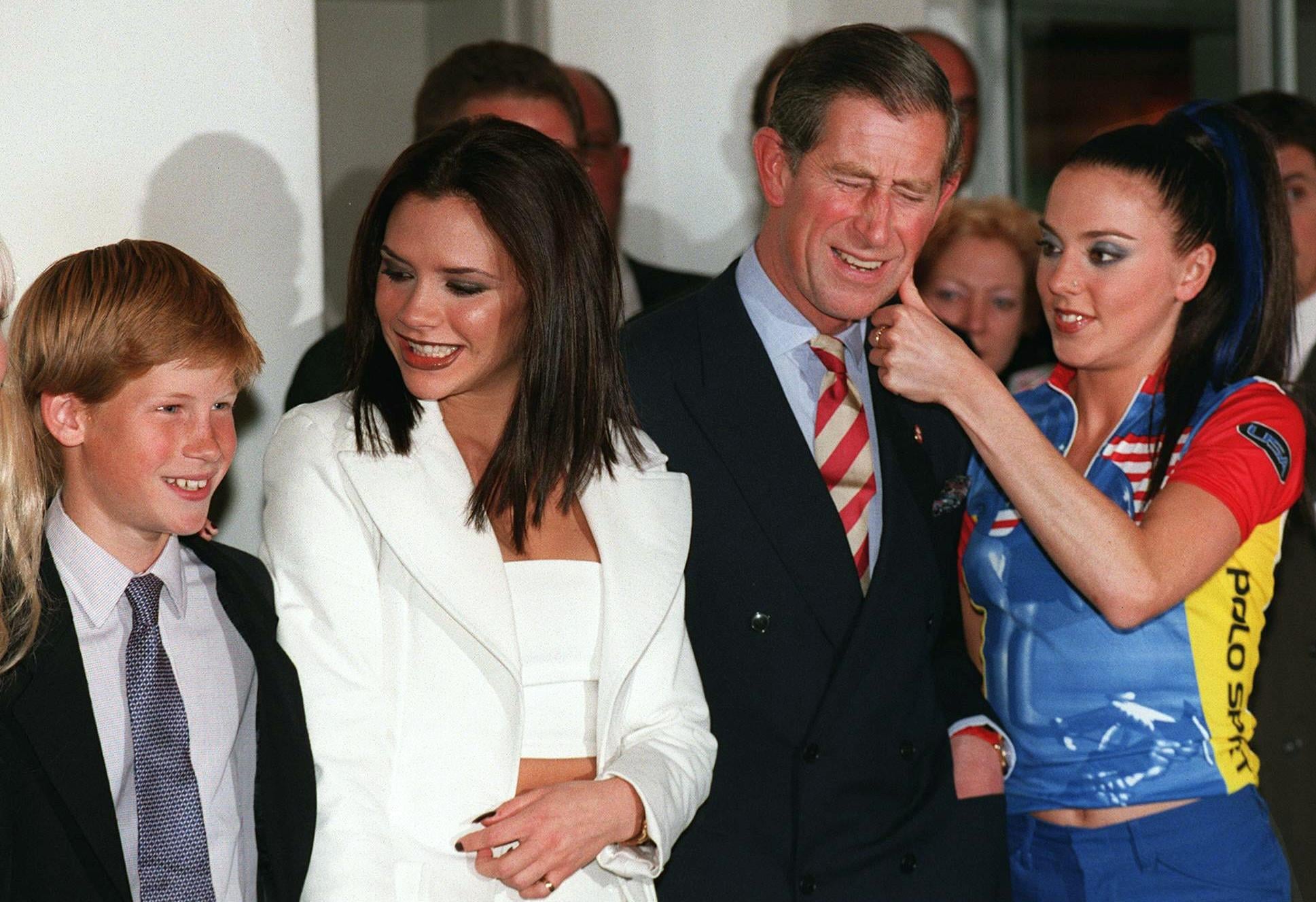 Image Source: Getty / WALTER DHLADHLA
Technically, the fab five are familiar with meeting royalty, as they hung out with Prince Charles (and a young Harry) on a few occasions in the late '90s and early 2000s. All we know is that we can't wait for them to perform "Wannabe" in front of the queen.