Michelle Obama's Reaction to Beyoncé's Homecoming Film
Queens Supporting Queens! Michelle Obama Praises Beyoncé For Inspiring Homecoming Film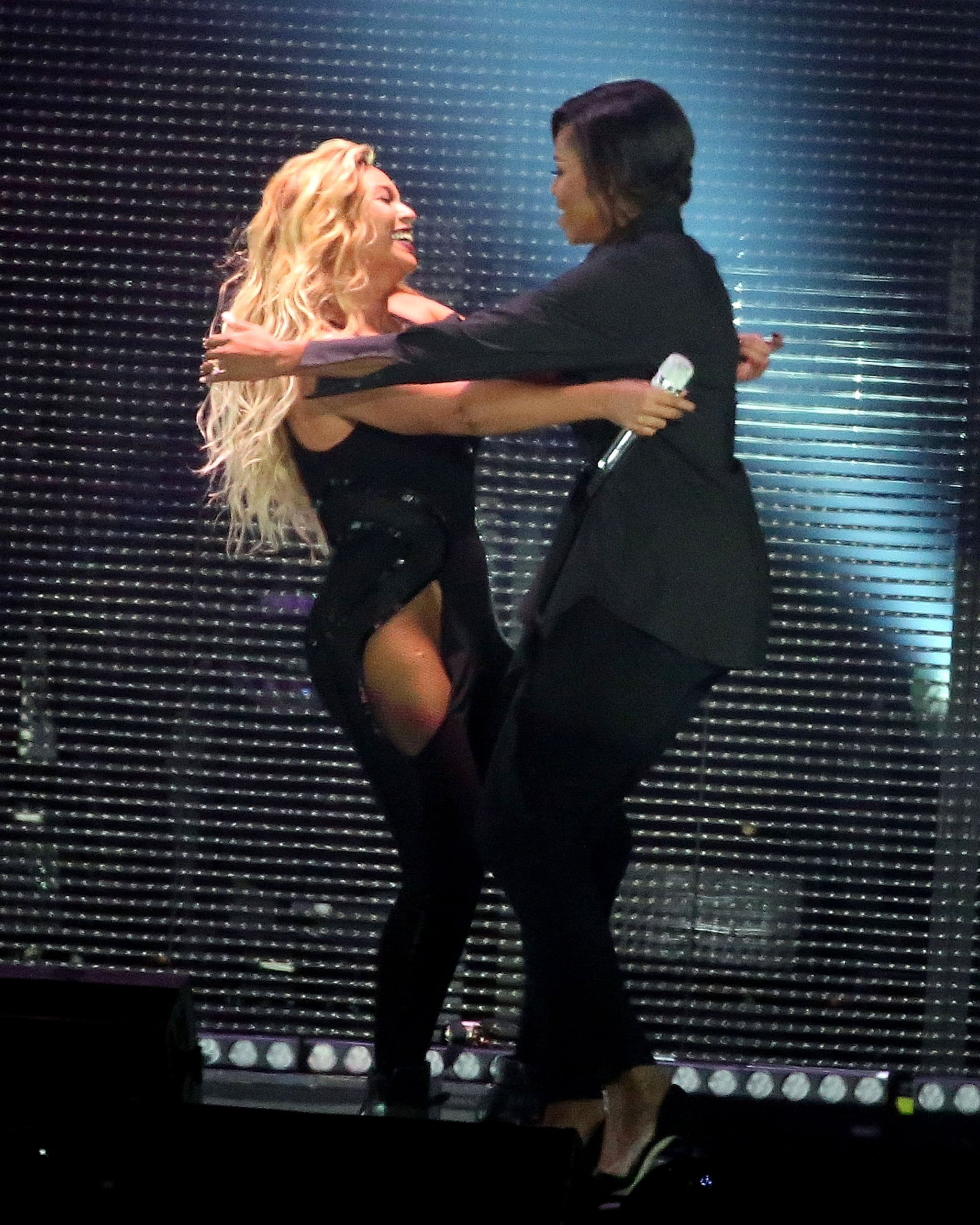 Beyoncé dropped her highly-anticipated Netflix documentary, Homecoming, on Wednesday, and Michelle Obama could not be any prouder. While we're all still recovering from Beyoncé's mind-blowing Coachella performance, the former first lady took a break from her Becoming book tour on Thursday to praise her girl for "constantly raising the bar for us all."
"Girl, you make me so proud and I love you," Michelle said in an adorable Instagram video. "I love that you're using this film to inspire the next generation of history makers and record breakers who'll run the world in the years ahead. So to you, my dear friend, I just want to say: Keep telling the truth."
Beyoncé's Homecoming documentary mainly focuses on her historic 2018 Coachella performance, but it also gives fans glimpses of her home life, including her children, 7-year-old Blue Ivy and 1-year-old twins Rumi and Sir.
Michelle and Beyoncé quickly became friends after the singer had the honor of serenading the Obamas at the 2009 Inaugural Ball, so her tribute certainly doesn't come as a surprise. In fact, Beyoncé recently penned an essay about her pal for Time's annual 100 Most Influential People issue, calling Michelle the "portrait of grace." We love queens supporting queens!
Image Source: Getty / Taylor Hill