Beyoncé's Essay About Michelle Obama in 2019 Time 100 Issue
Beyoncé's Moving Time 100 Essay About Michelle Obama Is a Must-Read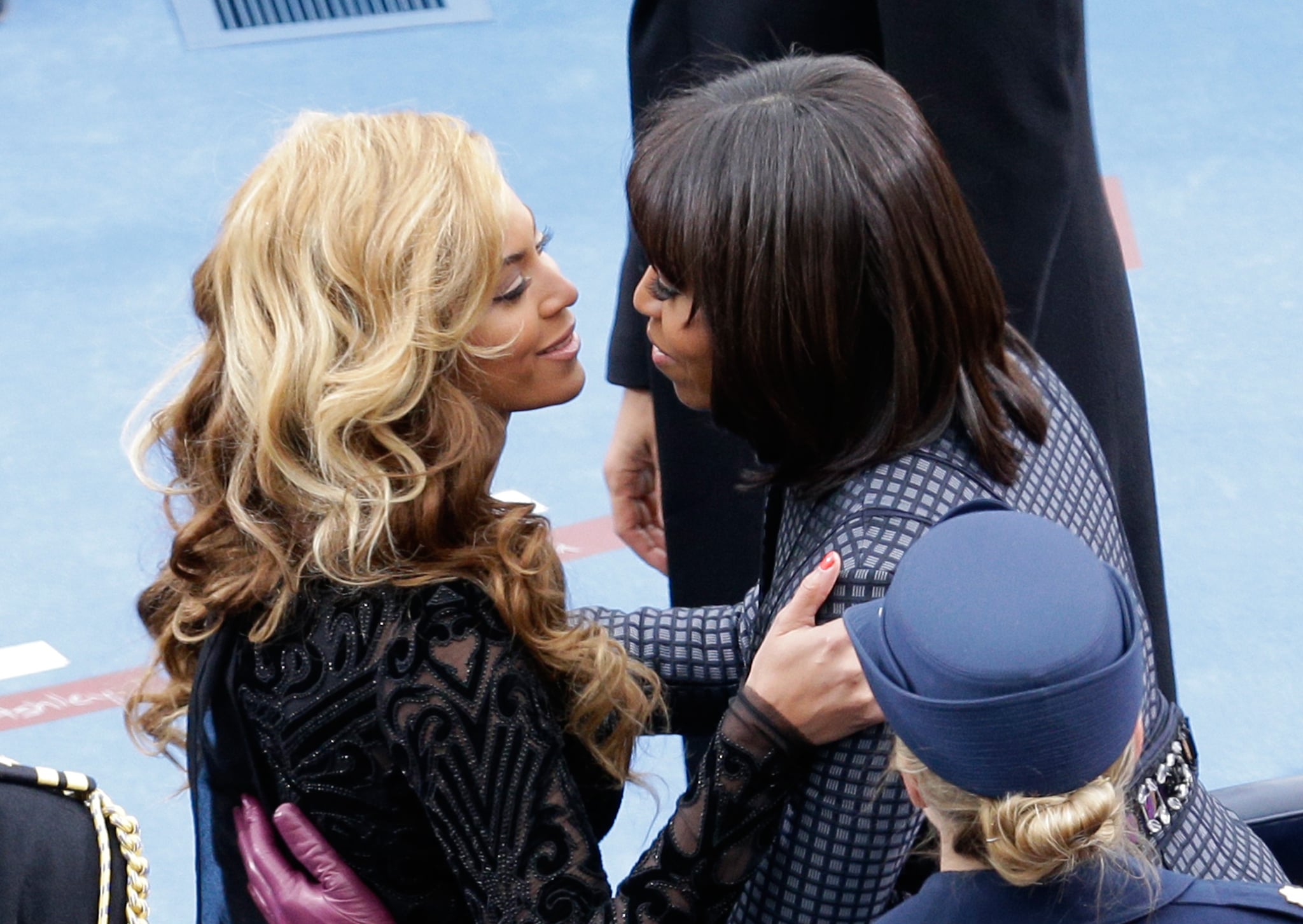 To be included in Time's annual 100 Most Influential People issue is an honor in and of itself, but to have Beyoncé write about you in said issue? Even better. The singer, who just released her Homecoming documentary with Netflix, praised the former first lady in a powerful essay.
"Loving Michelle Obama wasn't much of a choice," Beyoncé began. "It was something that came naturally, because of how she carried herself. Because she resembled us and was moving in spaces where, as black Americans, we weren't exactly meant to be, she seemed so powerful." Beyoncé then went on to describe Michelle's "warm" and "regal" disposition when they met for the first time at Barack Obama's 2009 Inaugural Ball, which she performed at. Since then, the two have become friends, with Beyoncé performing at the 2013 inauguration and Michelle cheering her on during last year's On the Run II tour.
"She has continued to be a portrait of grace."
"The way she looked, walked and spoke, in that warm but authoritative tone, we saw our mothers and sisters. She was strong and ambitious and spoke her mind without sacrificing honesty or empathy. That takes a lot of courage and discipline," Beyoncé added. "I'm honored to know such a brilliant black woman who's spoken about the sacrifice it takes to balance her passions while remaining a supportive partner and mother, and now a best-selling author with Becoming. She has continued to open herself up, even if it meant being criticized. She has continued to be a portrait of grace."
This year's list highlights inspiring figures and rising stars alike, including Gayle King, Alexandria Ocasio-Cortez, Dwayne Johnson, BTS, and Taylor Swift.