Miley Cyrus Quotes About Liam Hemsworth
7 Significant Things Miley Cyrus Has Said About Liam Hemsworth Since They Reconciled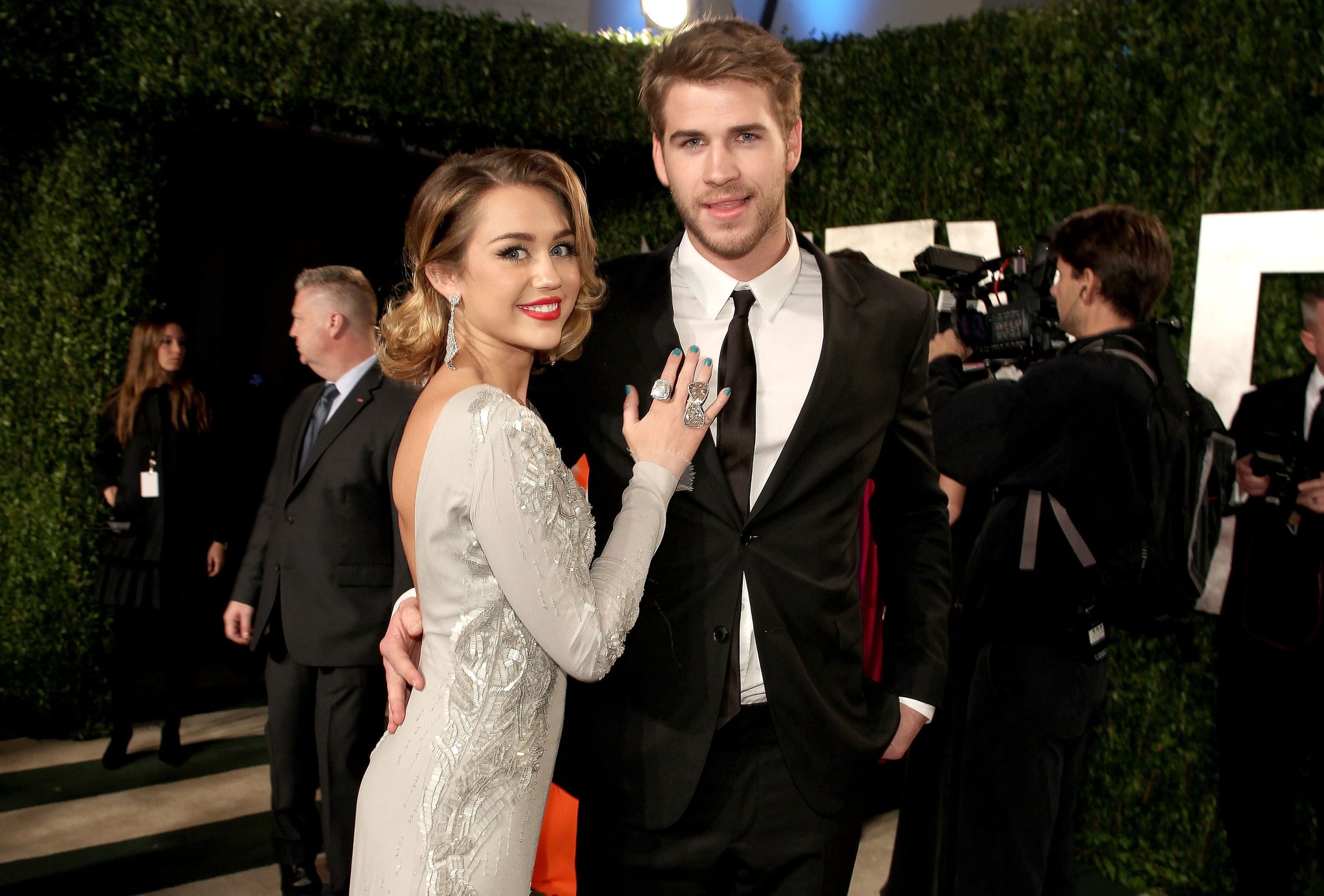 Miley Cyrus and Liam Hemsworth rekindled their romance in January 2016, and over the past few months, the singer has been talking more and more about their relationship and why they broke up in the first place. She even used it as inspiration for her new single, "Malibu." Although Miley's become somewhat of an open book lately, the couple has remained tight-lipped about their upcoming wedding plans. Here are some of the best things that Miley has said about Liam since they reconciled.
On their relationship: "You have been my best friend since the day we met..... I am beyond lucky to share sooooo many animals with you!!!"
On the engagement ring he gave her: "This is really weird because this is real jewelry and most of my jewelry is made out of gummy bears and cotton candy and they don't look that good together because they kind of mix up, so sometimes I replace it with an actual unicorn or a Looney Tune, and he's kind of like, 'What's going on?' Well, this really isn't my aesthetic, but I'll wear it because [he loves] me."
On her decision to write "Malibu" about Liam: "They're going to talk about me if I come out of a restaurant with Liam. So why not put the power back in my relationship and say, 'This is how I feel'?"
On why they broke up: "I needed to change so much. And changing with someone else, not changing like that is too hard. Suddenly you're like, 'I don't recognize you anymore.' We had to refall for each other."
On the advice she would have given herself after their split: "I think — know — that everything is happening for the right reason, and I knew that when we weren't together for the first time. I didn't know if that was the end of it, or if we'd be back together again, but I knew that wherever I was going, I was on the right path."
On getting back together with Liam: "I think people who break up and get back together, I think that's awesome, because you know it's true but you get time to be yourself. You get time to grow up. I think if you're growing up attached to another person, you never really get solid as your own being. So I'm really solid, and then he gets to be really solid, and then together we get to be two really grounded people. But it's not a half and a half make a whole."
On what she learned from their breakup: "Stay where you're happy, and when you're not, be able to find things that will give you newness and happiness again. I think also allowing people to have their freedom, not feeling like every second you have to be together and that you can't do anything except live for each other. I think that's what is wrong with a lot of relationships if you don't have time to be able to be yourself. I just love that my dude doesn't really make me do that. He gets to do his thing and I get to do my thing, and then he inspires cool music and gets me to go to the beach more than I ever would."