Stephen and Ayesha Curry Relationship Details
10 Things You Should Know About Steph and Ayesha Curry's Envy-Inducing Relationship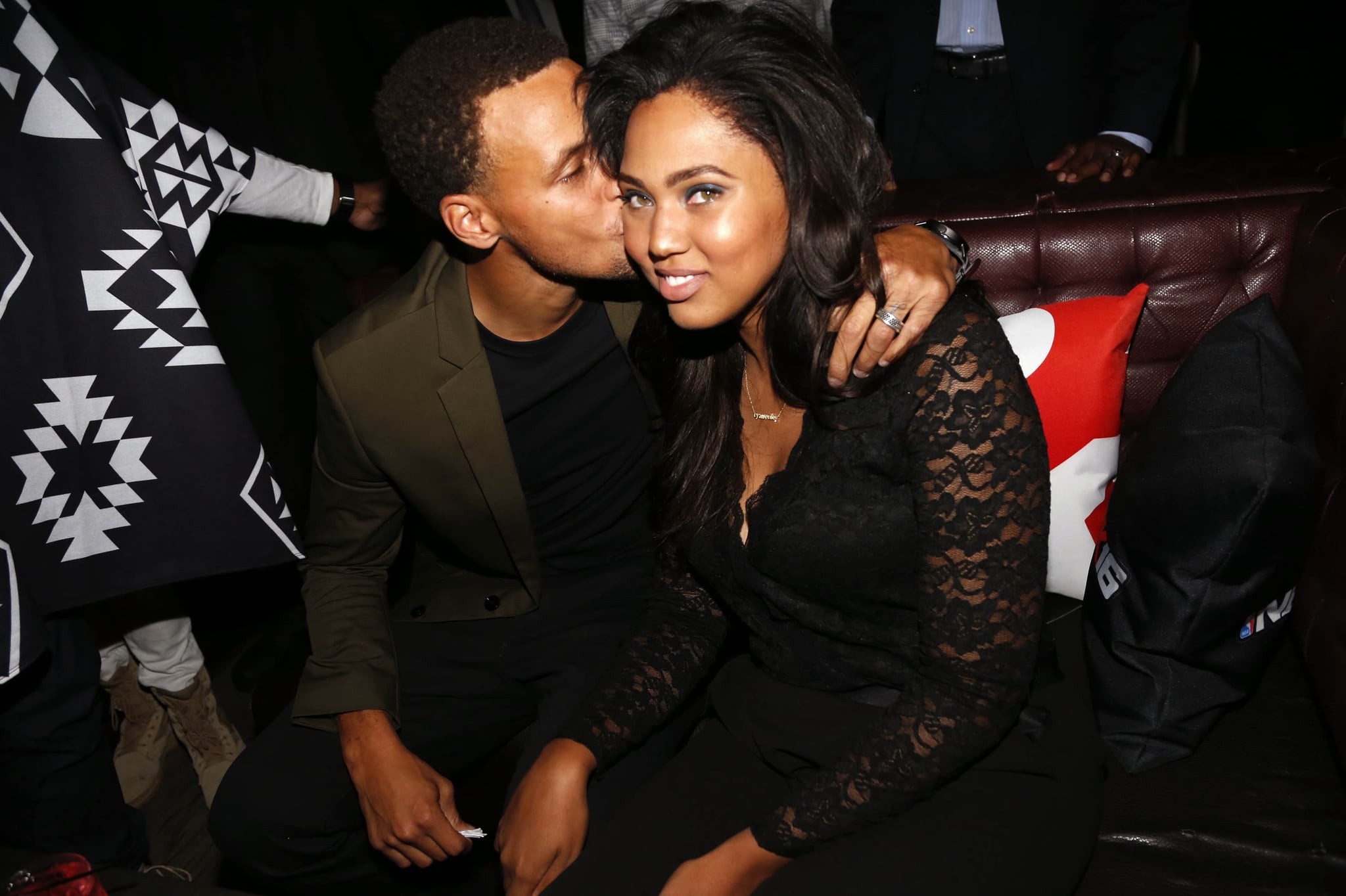 Image Source: Getty / Johnny Nunez
Stephen and Ayesha Curry may be one of the NBA's most famous couples now, but back in the day they were just two teenagers brought together by their faith. Both devout Christians, the couple first met at their church youth group in Charlotte, NC — but it wasn't exactly love at first sight for the Canada native. "We were just kids," Ayesha told People in May. "He was the cute boy at church that all of the girls were obsessed with, so I made a generalization that maybe he wasn't for me." On the flip side, Steph harbored a crush. "I always had my eye on her, but I got a little shaken, for sure," he told Parents magazine back in June 2016. Here are more fun facts about Steph and Ayesha's slam-dunk romance.
They reconnected a few years after their first meeting. Ayesha was acting and modeling in LA while Steph was playing basketball for Davidson College in North Carolina. The two met up in LA when he was in town for the ESPY Awards — Ayesha admitted that she "didn't know what the ESPYs were" and generally didn't know what Steph did at the time, which he revealed was "pretty refreshing."
Ayesha originally wasn't too keen on dating an athlete, which is probably why she turned Steph down for a date at first. "My parents found this paper from my high school theater class where you had to write down what you wanted in a significant other," she told People. "At the bottom, it said, 'No athletes, because they're arrogant.'"
Their first date was admittedly "cheesy." Ayesha finally agreed to go out with Steph after he reached out via Facebook. She picked him up (in a 1995 Astro van!) and they had a "cheesy" first date that included chai tea lattes and Marilyn Monroe impersonators on Hollywood Boulevard. Steph even spent all the money he had on him to impress Ayesha by purchasing a pair of Oakley sunglasses. Despite her "no athlete" rule, Steph's personality softened her up. "He was so funny and silly. . . the absolute opposite of what I thought he was going to be," she said.
And their first kiss was reminiscent of a major movie. Steph and Ayesha officially began dating in August 2008. The couple had their first smooch in the driveway of Steph's parents' house in Charlotte. It happened "in the rain, like The Notebook."
Three years later, Steph proposed to Ayesha in the same spot. "The plan was to act like we were going to a family cookout," he told Parents. "So we pulled up to the house, and I stopped in the middle of the driveway, got down on my knee, and went into my spiel. Little did I know the whole family was looking out the window, videotaping the moment."
They were married young. Steph and Ayesha got married in 2011 when they were 23 and 22, respectively. Of their decision, Steph has said, "I knew I had found the right woman, and I wanted to start a life with her."
Ayesha had to put her acting plans on hold. "Shortly after we got married, I found out we were pregnant with [their daughter] Riley. She was a borderline honeymoon baby," Ayesha said. "That became my next move. I struggled with that for a while."
They have matching tattoos. Ayesha reportedly got the ink first, and Steph followed with a tattoo of two arrows pointing at each other. "This signifies that the past is behind us and the future is in front of us, so we stay in the middle, in the moment," he has said. They even have a pregame ritual: "I smack my tattoo and she does the same."
In 2015, they expanded their family. Steph and Ayesha welcomed their second daughter Ryan in July 2015, and the little one made an adorable public appearance with her sister at the NBA Championships in June 2017.
But they're taking a breather before growing even more. On having a third baby, the couple has "agreed to press pause and then reassess in a year or so." Ayesha has said of Steph: "He'd have three more kids right now if he could."