Who Plays Justine on GLOW?
You've Seen GLOW's Justine Before — on Grey's Anatomy!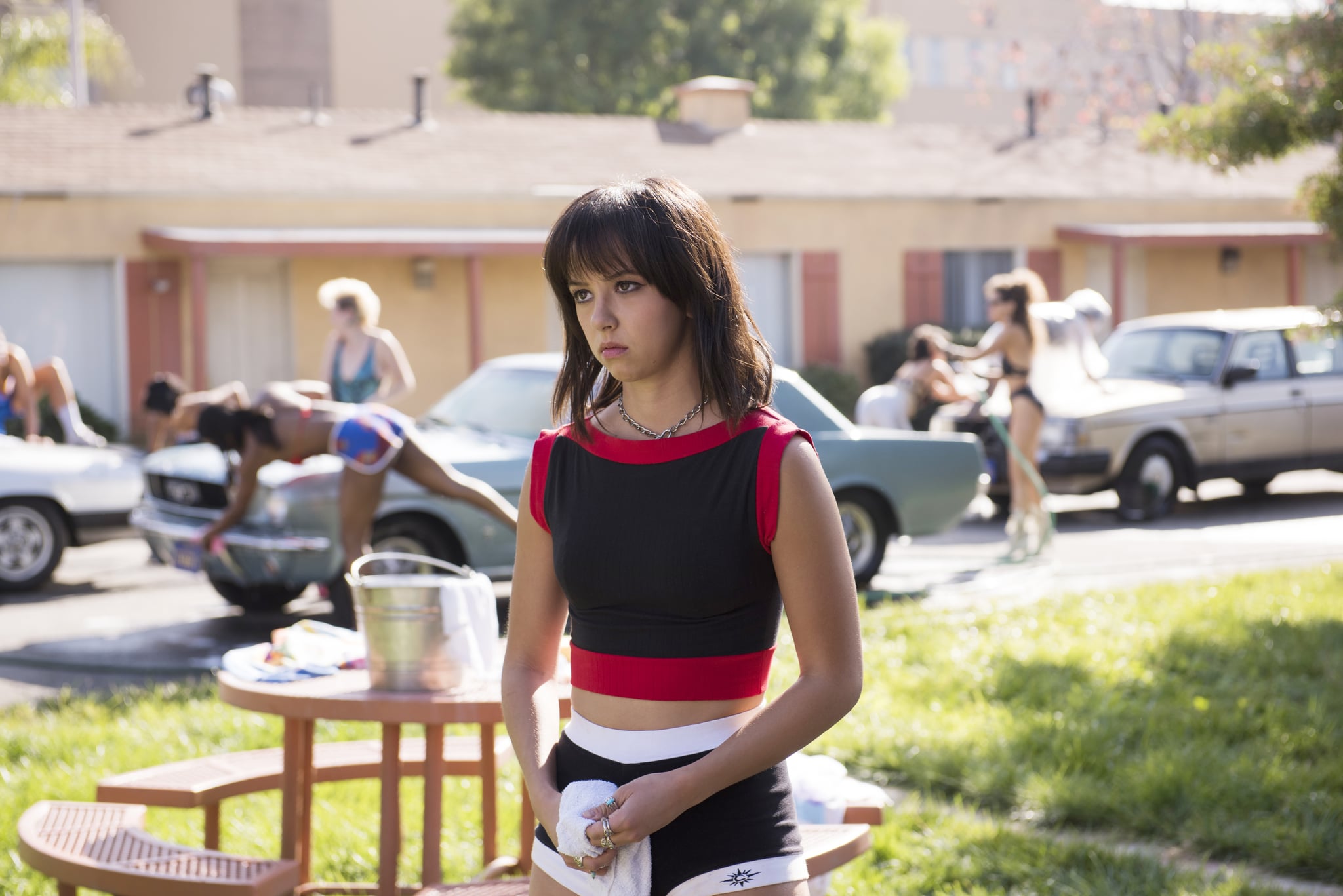 By now, you've likely marathoned your way through season one of Netflix's fantastic new series GLOW and have plenty of questions about the actors who brought this eclectic cast of lady wrestlers to life. If you are wondering who plays GLOW's resident anarchist, Justine, the answer is Britt Baron. A relative newcomer to acting, Baron brings an impressive amount of nuance to her role as the B-movie obsessed, '80s punk-rock-loving character. There's so much more going on with Justine than just a passion for grunge culture, and Baron does a fantastic job of bringing her character's mixed emotions to the surface in subtle ways throughout the season.
While she doesn't have many credits to her name just yet, there is a chance you've seen Baron before — especially if you're a Grey's Anatomy fan. The actor guest-starred in season 13's "Don't Stop Me Now" as Mary, a patient with an unforgettable condition. She has worms, and it's all kinds of disgusting. On her Instagram page, Baron revealed she's happy to hold the title of having what is a contender for the show's grossest ailment ever. She even took a photo on the set and captioned it, "Surrounded by my heroes. Tonight on Grey's I get to be one of the most disgusting patients of all time! Dreams man. Dreams."
In addition to her stomach-churning episode of Grey's Anatomy, Baron has also appeared in two episodes of Criminal Minds: Beyond Borders and done some video game voice work for the Halo series. Her credits extend beyond television to include theater work as well. While it's hard to imagine the rough-edged Justine embracing the stage, Baron seems right at home starring in plays. According to her Instagram, she's starred in productions of East of Eden and Grand Concourse.
Her theater work may play a large role in her ability to disappear so fully into Justine's disaffected shoes. The youngest member of GLOW is obsessed with director Sam Sylvia's work, and it's clear right from the start that she has a different reason for entering the ring than the other women. Baron is a true scene-stealer throughout season one, and thanks to a twist near the end, she has the potential to take Justine to new heights in season two. (Please let there be a season two, Netflix).