Alejandro Nones and Carolina Miranda Talk Who Killed Sara
Alejandro Nones and Carolina Miranda Reflect on Who Killed Sara? and Tease Their New Show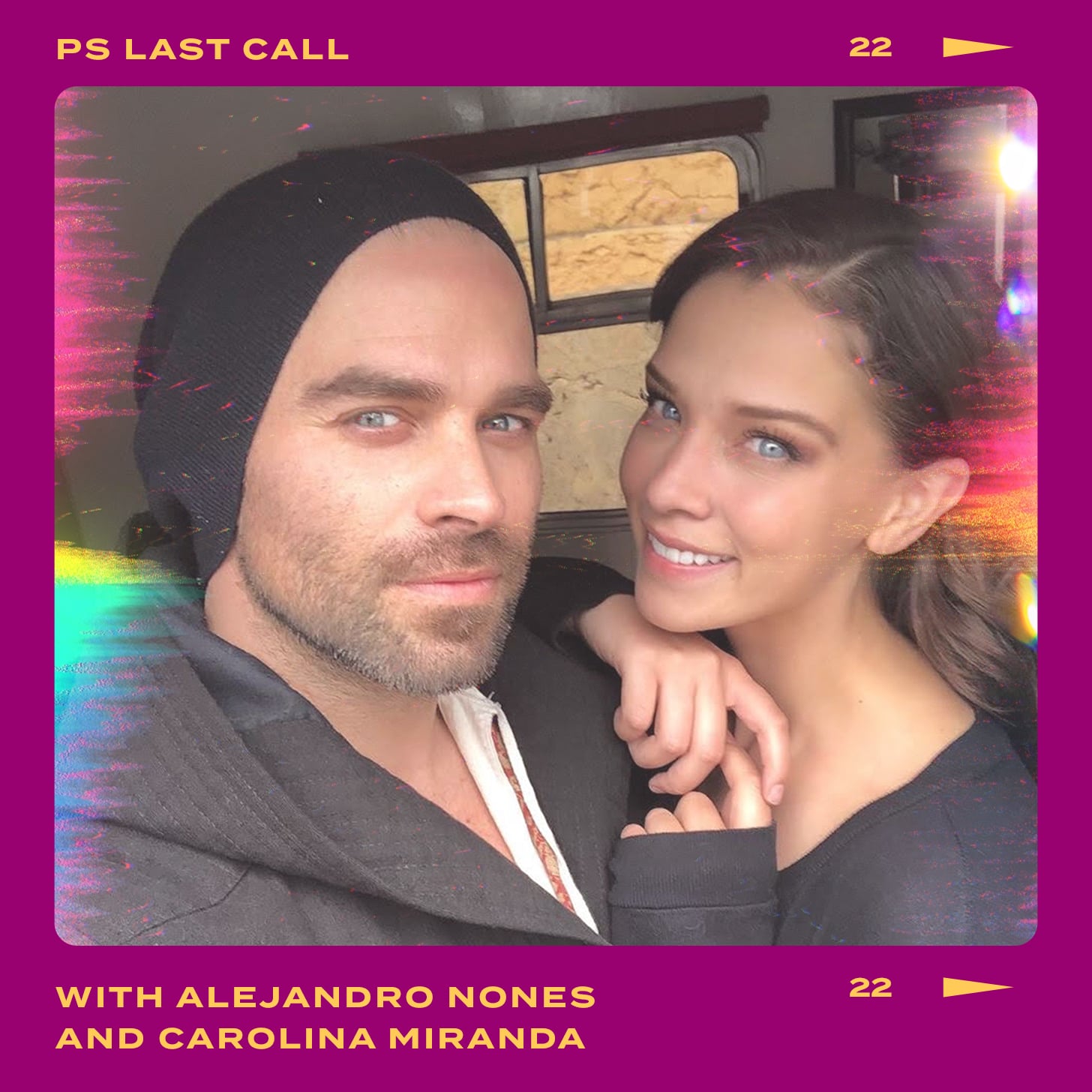 In our Q&A series Last Call, we get down to the bottom of every last thing with some of our favorite celebs — from the last time they were starstruck to the last song they listened to. This week, Alejandro Nones and Carolina Miranda take our call.
Who Killed Sara? is one of the biggest shows to hit Netflix this year, and the cast couldn't be more thrilled about its global success. "The moment we're having, the moment the show is having around the world, is something surreal, unexpected," Alejandro Nones told POPSUGAR. "It makes me feel very blessed, and I'm very happy about it." Carolina Miranda expressed similar sentiments, adding, "I love it. It's fabulous . . . It's great being here and to be a part of Who Killed Sara?."
Season two of the Mexican drama series left us with a major cliffhanger, so naturally, we're all waiting with bated breath for season three to premiere. As of now, Netflix has not given us a release date, however, Carolina and Alejandro did tease that they're currently working on another show together. As we wait for more updates, check out Alejandro and Carolina's Last Call interview ahead.
What was the last day on set of season two of Who Killed Sara? like?
Carolina Miranda: I remember that we were filming the explosion in the first chapter with Alex, and I was with Manolo [Cardona]. It was a very difficult call because it was [late at] night, like 4:00am and we were still filming. It was great because when we finished, everybody was very happy. Everybody clapped and said to me, "Congratulations for the work that you do on Who Killed Sara?," and it was very cool. Also, we were laughing and making jokes to stay awake, so it was great.
Alejandro Nones: My last day of shooting was a few very, very deep scenes with Chema, with the character of my brother, Eugenio Siller. The last shot was my last shot on the show, while I was looking at the whole casino burn, and it was very special moment. It was the last shot for that unit too, with Mauricio Lule, a great director. I did a little speech first and then Mauricio did a speech, too. Everybody started to cry, and it was very emotional. I was very happy. A very important moment in my life.
What is the last thing you did with your Who Killed Sara? costars off set?
AN: Mine was with Carolina, two days ago. We're doing a show together. We're filming as siblings again. We were having a very deep conversation while we were waiting, not in the rain, but it was raining. And we were a little cold and we were having this amazing chat about love, life, and relationships.
CM: I love Alex because it's always like that. It's like, "Hey sister, how are you? Are you OK? How's your life? How's your family? How's your relationship?" We had a very great conversation before we started filming, so I love Alex because of that, because he's always listening. He's always making sure that you are good and that you feel good, too.
Who is the last Who Killed Sara? costar you texted?
AN: Well, to not say Carolina again, I was texting with Manolo. He's in Spain and he sent me a picture with a very good friend of mine. They were together. We were chatting a little bit, and then, they called me on a video call and it was very fun.
CM: I was texting with Leche Ruiz, our director. I was like, "Come on Leche, what are we going to do?" Because everybody is taking pictures at the house of Alex [Guzman] and we need to film the other seasons. So the person that lives there is not going to give us the the house because they're going to be like, "Come on, why are there so many people taking pictures outside of my house?" We were laughing about that and worried, too.
AN: A lot of people go to the Alex's house on the show and take pictures. That's crazy.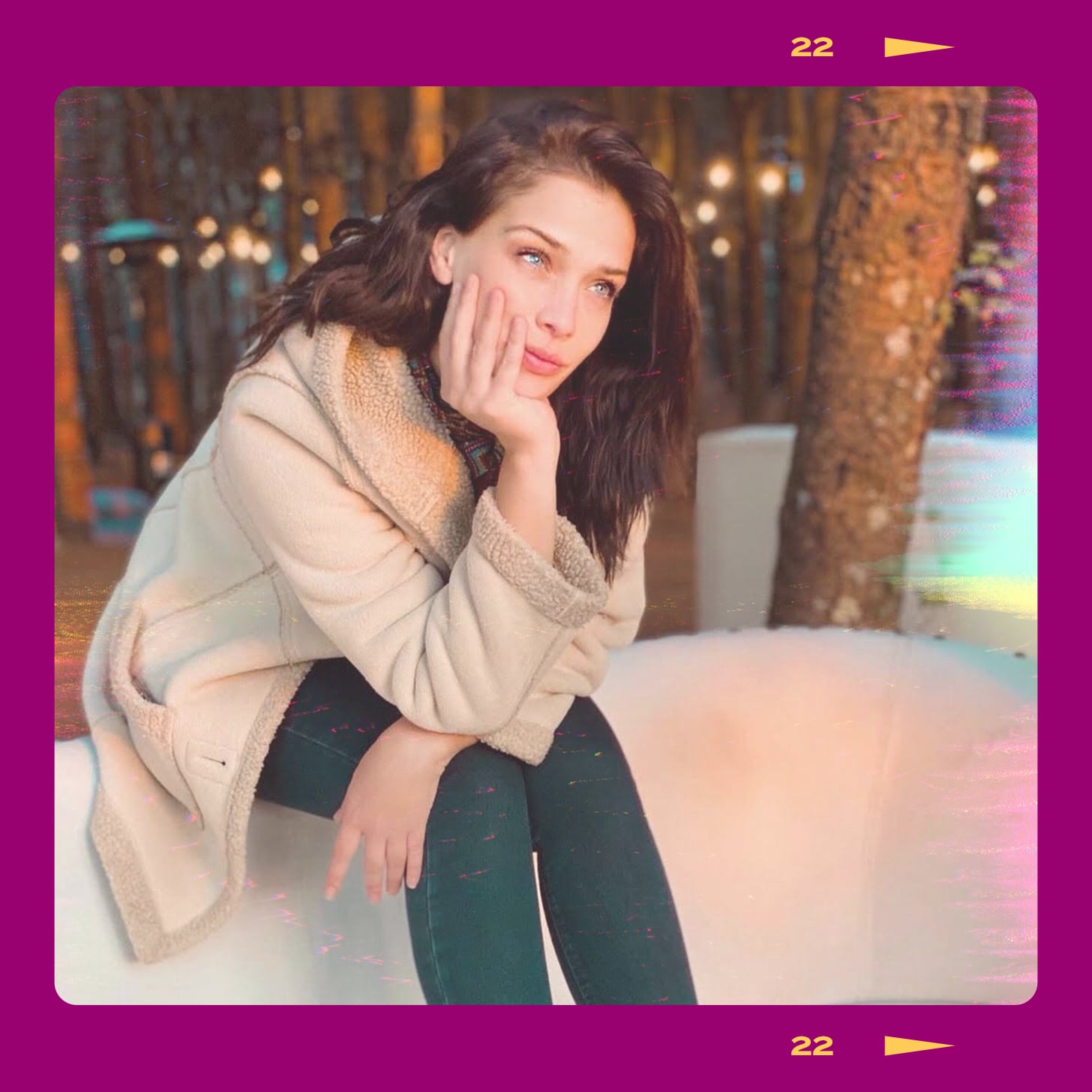 What is the last thing you binge-watched on Netflix?
CM: I'm very tired about the work that we are filming right now, so when I come [home], I don't want to see anything. I just want to watch Modern Family. I'm fan of Modern Family, it's everything.
AN: Luis Miguel: La Serie. It's a show about a very famous Mexican singer, and I have few friends in it. It's great show.
What is the last song/album you listened to?
AN: I was listening like five minutes ago to Bob Marley's "Is This Love." I love it. When I want to be happy, I listen to Bob Marley.
CM: I was listening Norah Jones's "Sunrise." I love it.
What is the last book you read?
CM: The last book I read was by Agatha Christie because of Chascas [José Ignacio Valenzuela], who is the writer of Who Killed Sara?. He said [the show] is like Agatha Christie's [books], so I needed to read about her and know what we're doing, and it's amazing.
AN: El Salvaje is a book from a very good friend of mine, Guillermo Arriaga, who is an amazing Mexican writer.
What is the last thing you ordered online?
AN: Food, for sure. I'm a taco guy. I love tacos.
CM: Food, too. It's always food — sushi.
What is the last thing you do before bed?
CM: I have like a can of oils, and I'm very dramatic with perfumes and how they smell. So I always put my oils on my head, my hands, and on the bed, and then I go to sleep calm and with no stress.
AN: I check my social media and I read a little bit of what is happening in the world. And then I do breathing, meditation, and I sleep.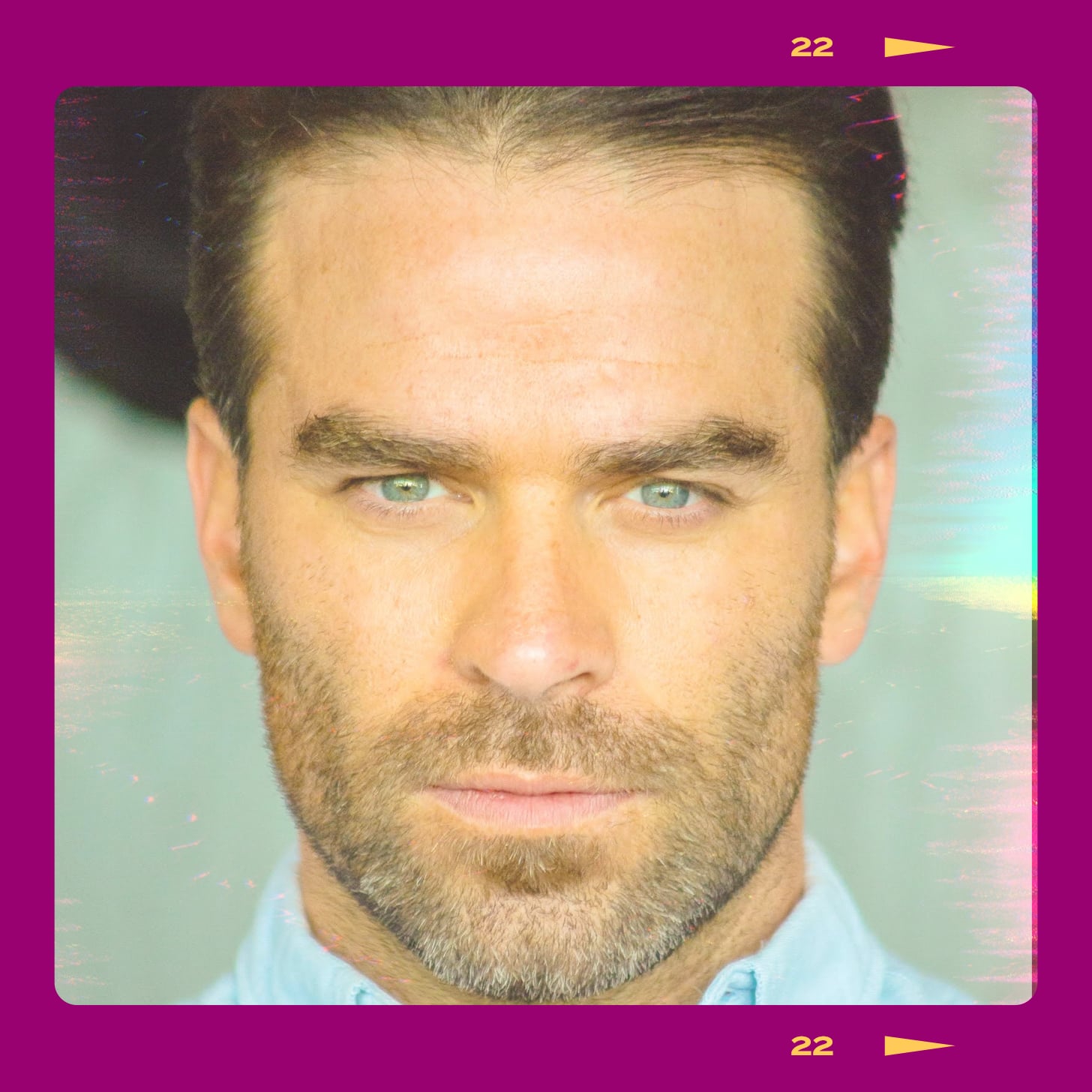 What was your last workout?
AN: Oh my god, with the shooting I don't know what that is. But yeah, I have my personal trainer. We do video calls and he's very mad at me right now, but we usually do FaceTime and we have this functional workout. Very strong, I love it and I miss it.
CM: I love swimming. I have a pool down in my apartment [building], so I put my music and I disconnect. I swim for like an hour, and it's so good for me.
When's the last time you were starstruck?
CM: Alex is going to laugh, but I met Pedro Fernández. We are filming with him. It was very important because he's a great singer here in Mexico. I listened to all the music when I was child, and now I'm filming with him and I'm his partner. When I met him, I was like, "Can you sing 'El Aventurero' for me please?"
AN: It happens to me all the time. I love the people I work with, I respect them, and I'm a huge fan, so I always try to be cool with that. But deep inside, I'm very excited and very thankful with life because I'm working with all these amazing people. I'm working with Ivonne Montero, and she's my partner on the show. She was, I don't want to say sex symbol, but she was one of the sexiest women ever in the movies in Mexico, and now I'm working with her.
What is the last piece of advice you received that changed your life?
CM: Two days ago, my mother said to me, "Nobody is going to love you like you love other people. They're going to love you in a different way, but it doesn't mean that they didn't love you." It's great because you can understand that people love in a different way, and it's OK. My mom is cool.
AN: Being able to shoot Who Killed Sara?, I made a big change in my life. I was working for years with a TV company, and I decided to open up my possibilities by working with Netflix. That was a hard decision for me to make, but my manager told me that we have to take risks to get where really want to be. I think that was great advice, and now, we're very happy about it.
Image Source: Courtesy of Alejandro Nones and Carolina Miranda