Everything We Know About Gene David Fischer, Amy Schumer's Adorable Son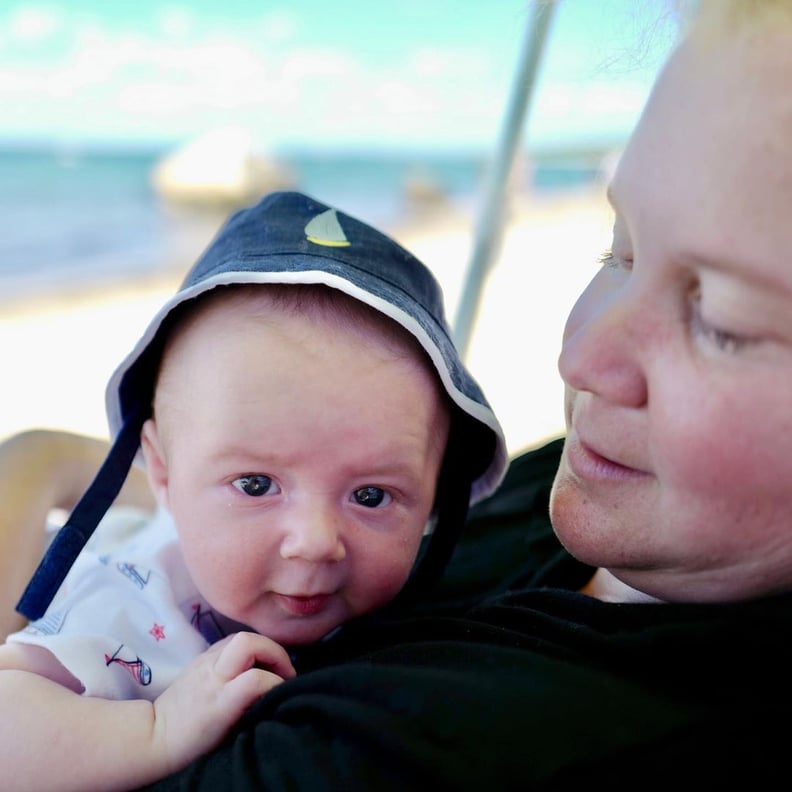 Amy Schumer, a mom of one as of May 2019, has quickly become one of our favorite, most honest celebrity mamas (especially when it comes to her postpartum journey). Continuing with her transparent nature, on Jan. 9 the comedian vulnerably shared that she'd begun the IVF process and planned to freeze her eggs to hopefully be able to give her only child a sibling down the line; but then, Amy shared in August that she isn't sure she could ever do IVF or be pregnant again following her first experience.
Whether they expand their family or not, Amy and her husband Chris Fischer are loving life with their little one. "Life is so much more beautiful," she said. "He's the best thing in my life." Keep reading to learn more about Amy and Chris's son, and to see some of his most adorable photos.
Gene David Fischer
Amy Schumer's first child, a son named Gene, was born on May 5, 2019. The comedian shared a photo of her new family of three to announced his birth, writing: "10:55 pm last night. Our royal baby was born."
Although Gene was given the middle name Attell at birth, Amy and Chris opted to change it before his first birthday for a pretty hilarious reason. "So do you guys know that Gene, our baby's name is officially changed? It's now Gene David Fischer. It was Gene Attell Fischer, but we realized that we by accident named our son 'genital,'" Amy said an episode her Spotify podcast, Amy Schumer Presents: 3 Girls, 1 Keith, bluntly adding, "Gene Attell sounds like 'genital.'"
Since welcoming Gene, we've watched Amy grow into her role as a transparent mama, but also have seen Gene go from an adorable newborn to an even cuter infant and now toddler — he's so smiley and delicious! We can't wait to see him continue to grow over the years.
More Pictures of Amy Schumer's Son, Gene