Avantika Discusses Senior Year Netflix Movie
Avantika on Re-Creating a Britney Spears Video For Netflix's "Senior Year"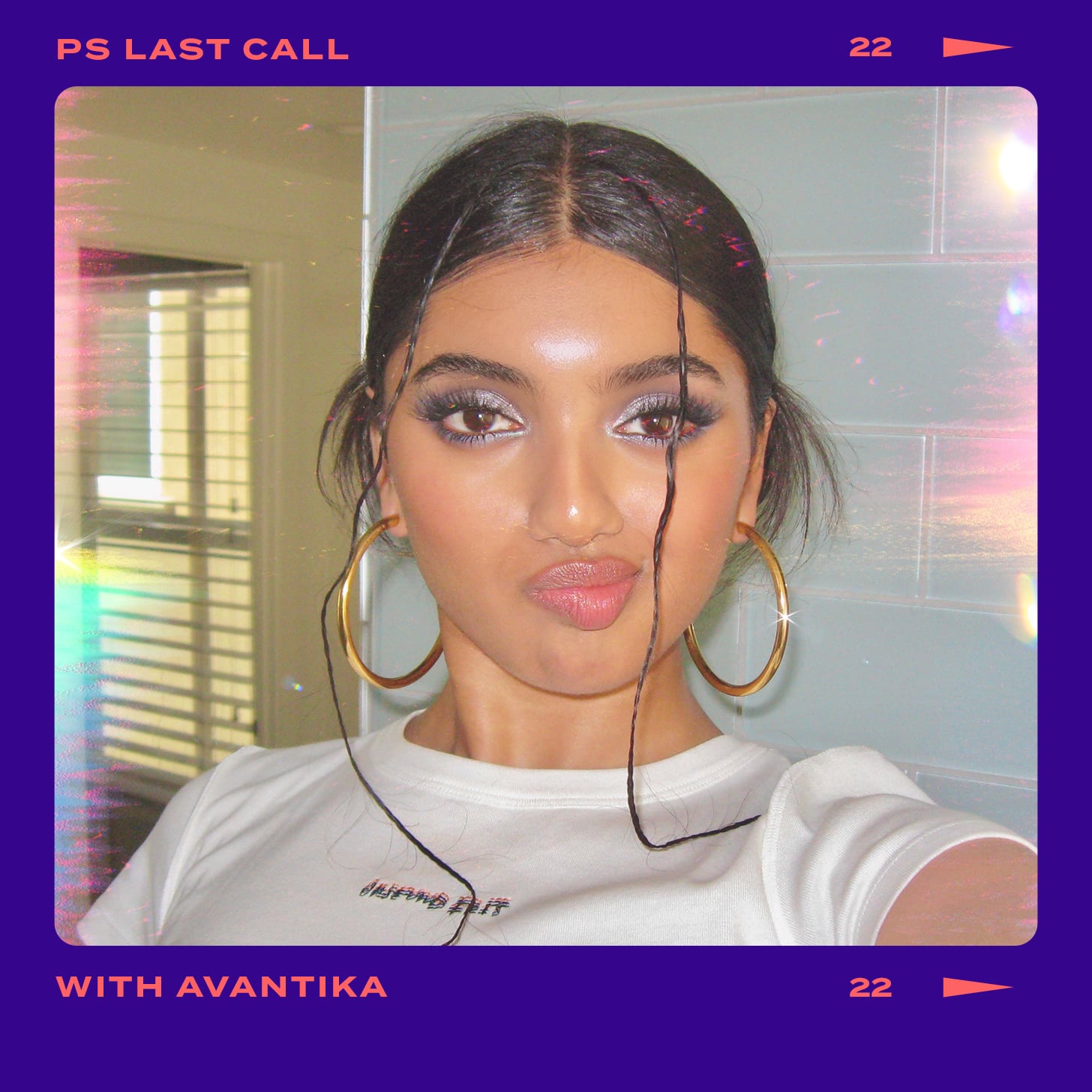 In our Q&A series Last Call, we get down to the bottom of every last thing with some of our favorite celebs — from the last time they were starstruck to the last song they listened to. This week, Avantika takes our call.
Avantika didn't get the traditional American high school experience, but she did get to dabble in parts of it while filming her new Netflix film, "Senior Year," in Atlanta last summer. "I never went to prom," she tells POPSUGAR. "So it was just so, so amazing and so, so fun to be able to live that out in this movie."
"Senior Year" stars Rebel Wilson as Stephanie Conway, a former high school cheer captain who suffers a head injury and ends up in a coma for 20 years. When she wakes up, everyone else in her life has moved on. She heads back to high school to try to close out that chapter of her life and move on, but Gen Z high school is very different from the 2000s world she's used to.
One of the biggest differences is the cheerleader squad, which is populated by Avantika's Janet and her friends. Stephanie's squad was all super-thin, straight, white girls, and the new squad is much more diverse and politically active. "I honestly didn't think I was going to book this part because it's the role of a cheerleader and I don't think I give off very cheerleader energy," Avantika says. "But they wanted someone who was funny. . . . I was very surprised when I booked it, but I was just so excited and so happy."
Avantika thinks she and Janet are quite alike. "I'm also slightly introverted and I'm ambitious and I really just love being driven," she explains. "She loves to hear people out, hear their ideas out. And while she, at face value, seems uptight, she's very much not so." Janet and her friends accept Stephanie — whose delayed adolescence can make her a bit of a jerk — with open arms.
Avantika admits she was a little intimidated coming onto the set of a Netflix adult comedy when her last movie was Disney's "Spin," but everyone welcomed her. She says, "Working with Rebel was a dream. I don't think anybody expects anything less than that. But she's just so, so incredible."
The most challenging part of the movie was that the cheerleading squad performs multiple dance numbers, but Avantika has a background in ballet. She relished the chance to explore working in hip-hop, and the choreographer kept things light so everyone could explore and stay loose. "It was more like dancing that you could spend time actually having fun with, rather than spending time on like, 'Oh my God. Is my technique right? Is my foot sickled? Are my hands good?'" she says.
According to Avantika, the most difficult day was filming a fantasy sequence where the group dances to Britney Spears's "(You Drive Me) Crazy," re-creating the famous music video. "We could not have air conditioning on that set and it was midsummer in Atlanta. It was hot and humid and it was difficult," she says. But that didn't stop it from being an amazing time. "I cannot stress to you how much I loved shooting 'Crazy,'" she says. "Shooting 'Crazy' and remaking such an iconic song was so, so much fun."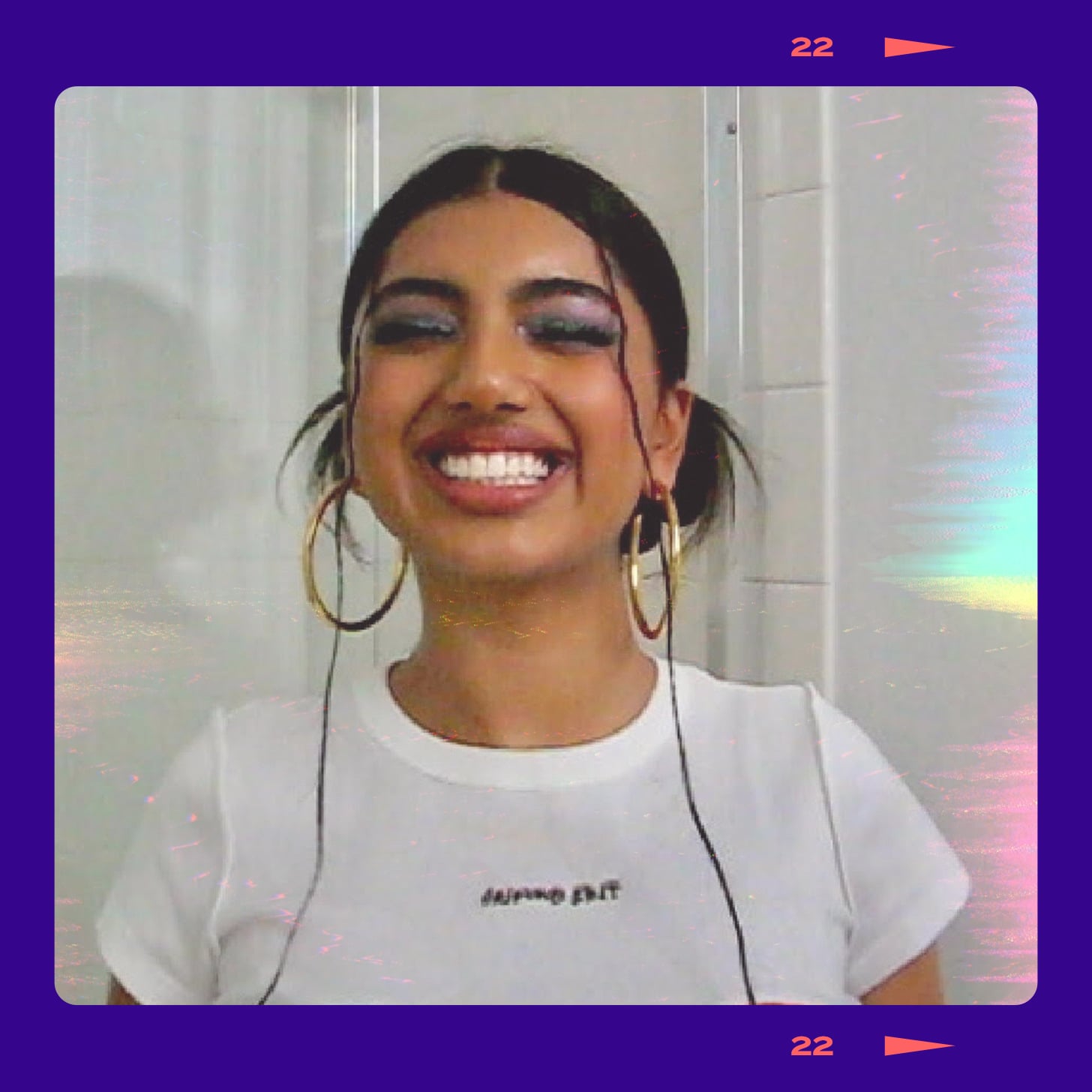 Looking to the future, Avantika is working on producing an adaptation of a New York Times bestseller that she'll be starring in, but she can't reveal just what the project is yet. "Such a great book for the Asian community," she hints. "I'm really excited."
Keep reading to see what else Avantika has to say about "Senior Year," her favorite album, and so much more in our Last Call interview.
What was the last day on the "Senior Year" set like?
Lots of tears, lots of crying. And the ironic thing is the majority of the cast lives in LA, so we literally cried and through tears, we're like, "Do you want to go to lunch on Wednesday after we get back home?" So we were all so upset, but we all live literally right next to each other, so we hang out all the time. Two of our cast members brought in an ice cream truck and it was actually a gelato truck. So we were able to binge on that through our tears. It was sticky ice cream fingers and tears.
Besides "Senior Year," what was the last high school movie you watched?
I just rewatched "Clueless."
Who was the last "Senior Year" costar you texted?
Joshua Colley. He's texting me right now.
When was the last time you were starstruck?
I went to an event the other day and I saw Alana Haim from the Haim sisters. I'm such a big fan. She was cohosting this event for the Oscars. I was so excited to see her.
What was the last song you listened to?
It was "Vitamin C" by Can.
What was the last album you bought or streamed?
I just listened to the entirety of "Born to Die" [by] Lana Del Rey, again, for the 90th time in my life.
What is the last photo in your camera roll?
The last photo in my camera roll is of me and my makeup artist who was doing my makeup for today. It's a really bad picture of me [with] him in the frame looking amazing as usual.
What was the last show you binge-watched?
I just simultaneously binge-watched "Tokyo Vice" on HBO Max and "Heartstopper" on Netflix.
What was the last movie that you watched?
I just watched "Kimi" on HBO Max because I've been hearing so much about it, I thought it was great.
What was the last thing you bought online?
These gold hoops that were for sure way overpriced, so I think I might return them.
What was the last thing you did for fun?
My doing stuff for fun consists of just cooking and going to the movies. I just baked banana bread yesterday and then ate it on my way to a movie.
What was the last thing you did for self-care?
I had this literally three-hour skin-routine morning and night. So I just did that. . . . I'm addicted to skin care. It's a bit of an issue.
What was the last book you read?
I just read "Bunny" by Mona Awad. Haunting.
What was the last gift you received?
One of my friends just gave me a picture of me and them in a little cute handmade frame.
What was the last trip you went on?
I just did a road trip to San Diego.
What was the last piece of advice you received that changed your life?
I watched "Everything Everywhere All at Once" for the sixth time yesterday. And I think there's one quote from it that says, "All we get in this lifetime are a few specks of time where any of this actually makes sense." And I just think that's so, so good. And that very day I got a phone call where it was like, "Oh my God. All this that I had been doing for the past year and a half culminated into this call." So I think that was just really great advice, obviously from a movie, but I loved it.
"Senior Year" premieres on Netflix on May 13.
Image Source: Courtesy of Avantika