Make Netflix's LGBTQ+ Rom-Com "Heartstopper" Your Weekend Binge
On April 22, Netflix released all eight episodes of "Heartstopper," a new young adult romantic comedy series. Set in southeast England, the show follows Charlie (Joe Locke), a high school student who recently came out — or, more accurately, was forced out — as gay. He knows better than to crush on a straight boy, but finds himself falling for rugby star Nick Nelson (Kit Connor). Over the course of the series, I didn't just fall in love with Charlie and Nick, but also with the friends and world around them. It's a gorgeous, funny, lovely rom-com series that spotlights LGBTQ+ teens in an authentic way.
"Heartstopper" is based on the web comic by Alice Oseman of the same name, which was collected into a series graphic novels. Oseman also wrote all the episodes of the Netflix show. Netflix's "Heartstopper" covers just the first volume of the graphic novels, but the depth of the world is apparent immediately. Charlie is anxious, caring, and deeply insecure, with a deep loyalty for his friends. Nick is friendly and popular, but struggles to balance his growing feelings for Charlie with the demands of the rest of his life. And while their connection is the main focus, it's the full ensemble that really gives the show a life of its own.
There's Elle Argent (Yasmin Finney) who attended the boys school with Charlie until she came out as trans. At the start of episode one, she's just getting settled in at her girls school and worried about making friends. She finds them quickly in Tara Jones (Corinna Brown) and Darcy Olsson (Kizzy Edgell), two best friends who are navigating their own identities. There's also William Gao as Charlie and Elle's prickly (and straight) best friend Tao Xu, Tobie Donovan as the quiet Isaac Henderson, and Rhea Norwood as the bubbly Imogen Heaney, Nick's friend who nurses a massive crush on him.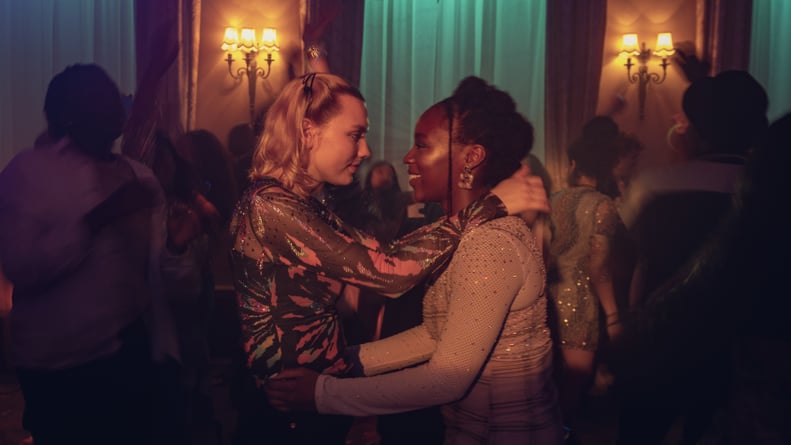 The show does a great job of depicting a full, beautiful world that just happens to have a lot of LGBTQ+ teens in it. Each of them is going on their own specific journey, and the show handles their different perspectives and scenarios well. Some of the characters have been out for a long time, and some are just figuring out their thoughts and feelings.
Charlie is left heartbroken after a classmate wants to hook up with him, but never date him. Nick questions his sexuality in ways that are hilarious because of their familiarity. Tara grapples with what it means to be fully out of the closet. Tao struggles to figure out how to best support his friends as they go through these changes without feeling left behind. They're all imperfect and young, and you can't help but root for them to work it out. And when they do finally connect, the show nails those romantic, heart-stopping moments that will make you swoon.
Ultimately, "Heartstopper" is a hopeful show. Love is possible. Friendship is true. Problems are real and hard, but they're bearable when we come together. In a world where LGBTQ+ people are constantly under attack, "Heartstopper" is a beautiful little island where you can rest for a few hours.