This year was a fantastic year for music of all shapes, sizes, and sounds. Specifically, K-pop band BTS has had a truly eventful year. From tours to action figures, the boys have climbed the ladder to true success in all parts of the world. Even if you're not currently playing them on repeat on Spotify, you've at least heard of them. I mean, their fanbase is referred to as an army and even sometimes compared to "Beatlemania." Not to mention, despite most of their music being in their native language, they have transcended barriers and reached millions. As the year is ending, let's take a moment to reflect on some of the most incredible things BTS has accomplished this year.
BTS Announced a World Tour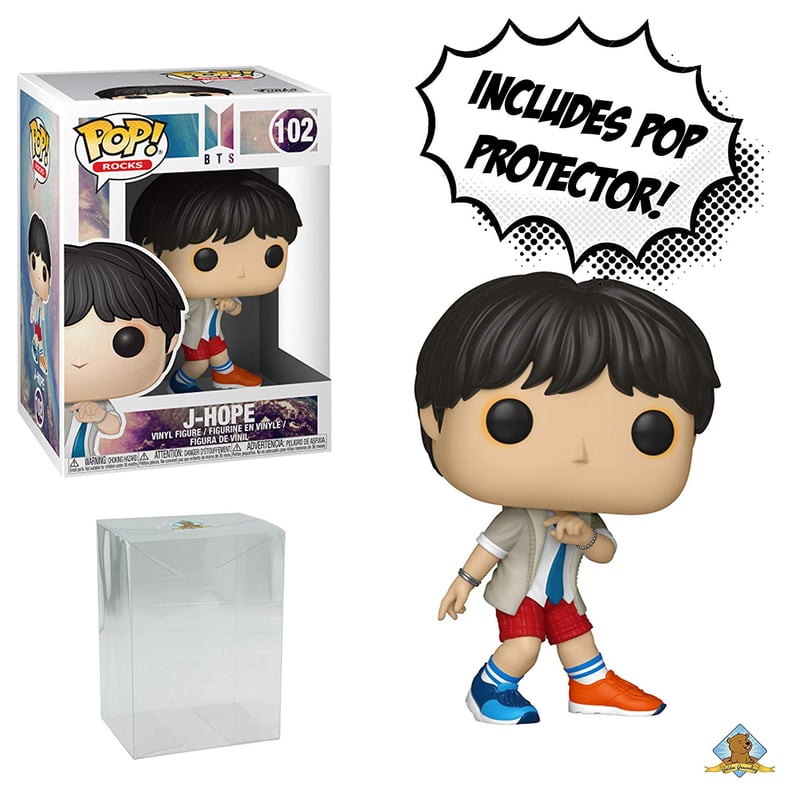 BTS Pop! Collectible Figures Were Released
In February 2019, Funko unveiled the BTS collectibles at the Toy Fair New York 2019. You can snag a collectible figuring of your fave BTS member from Amazon, Barnes and Noble, and other stores.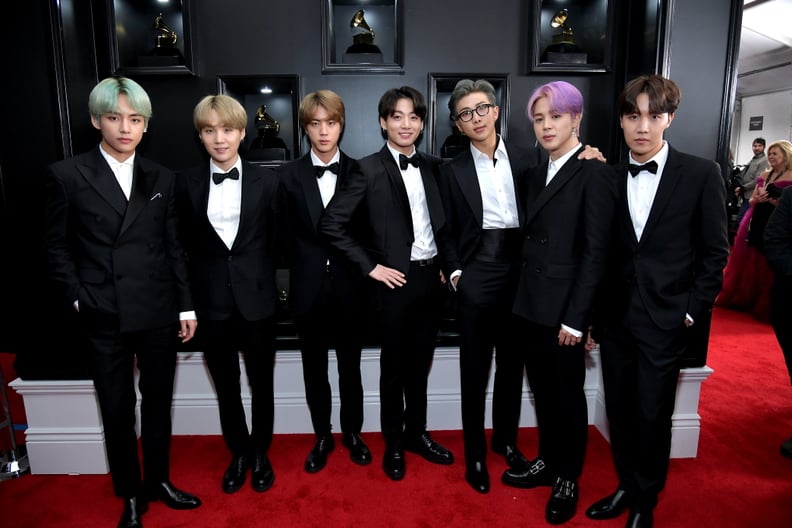 BTS Made an Appearance at the Grammys
BTS Army Won Best Fan Army Award
In March 2019, BTS celebrated winning the best fan army award at the iHeartRadio Music Awards. You could say Army is quite committed.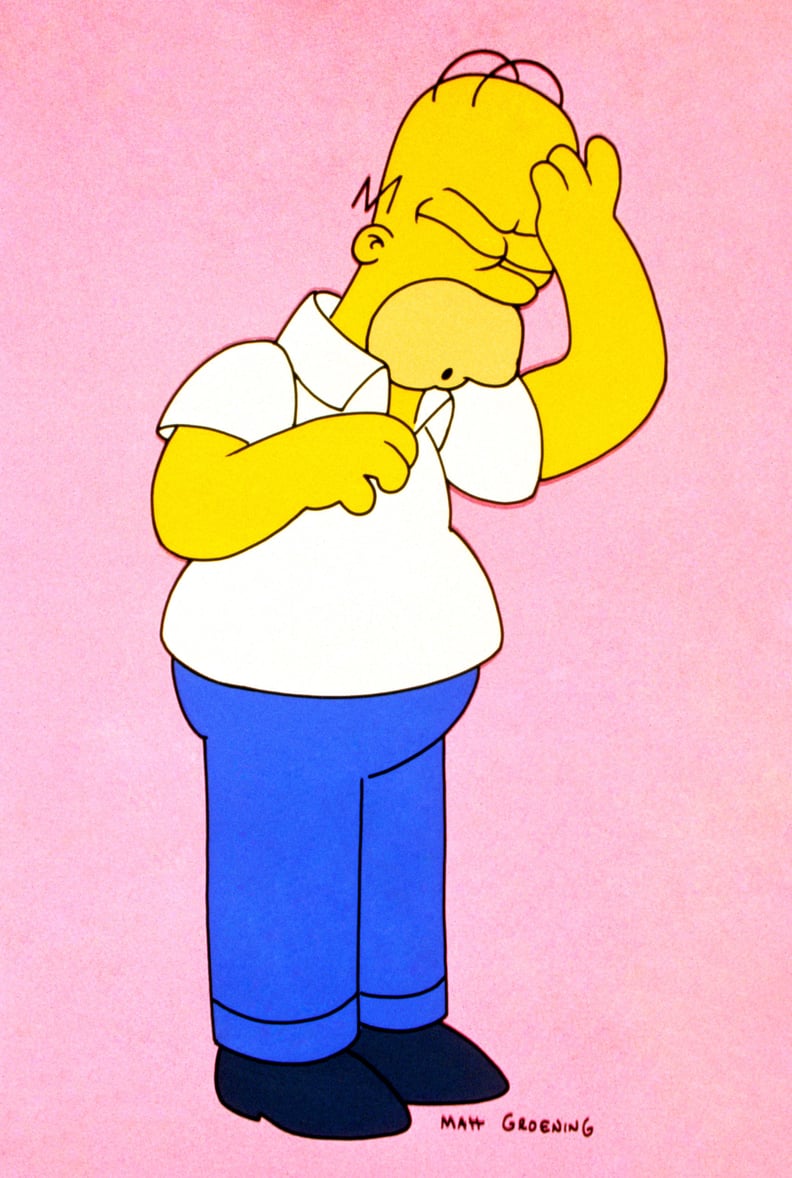 BTS Was Referenced in a Simpsons Episode
Although they weren't full blown characters, BTS got a pretty large shout-out in a March episode of The Simpsons. In the "E My Sport" episode, Homer and his family take a trip to South Korea to attend a gaming competition. Of course, BTS's name nonchalantly shows up on signs.
BTS Released Their Album Map of the Soul: Persona
BTS released their new album Map of the Soul: Persona on April 12, 2019. So far, it's done really well and even made it on the Billboard 200 chart here in the US.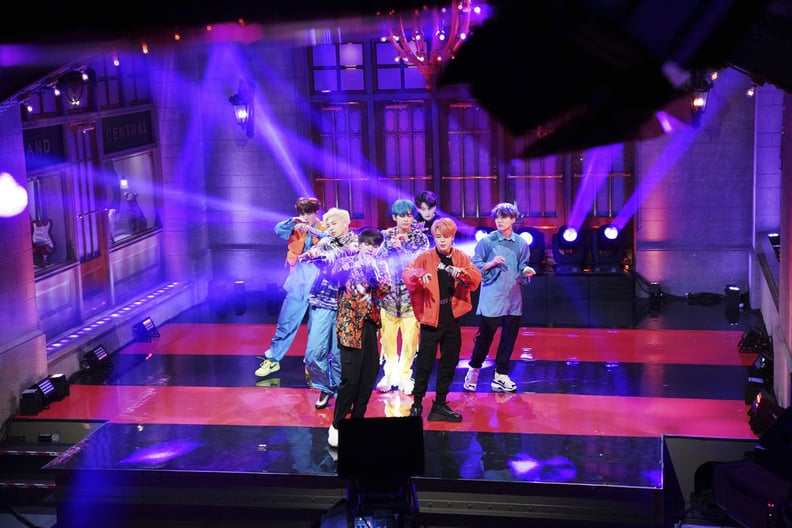 BTS Performed on SNL
BTS guest-starred on Saturday Night Live on April 13, 2019, performing their songs "Mic Drop" and "Boy With Luv" live. This was a pretty big deal for the group since they were the first ever K-pop band to appear as musical guests on SNL.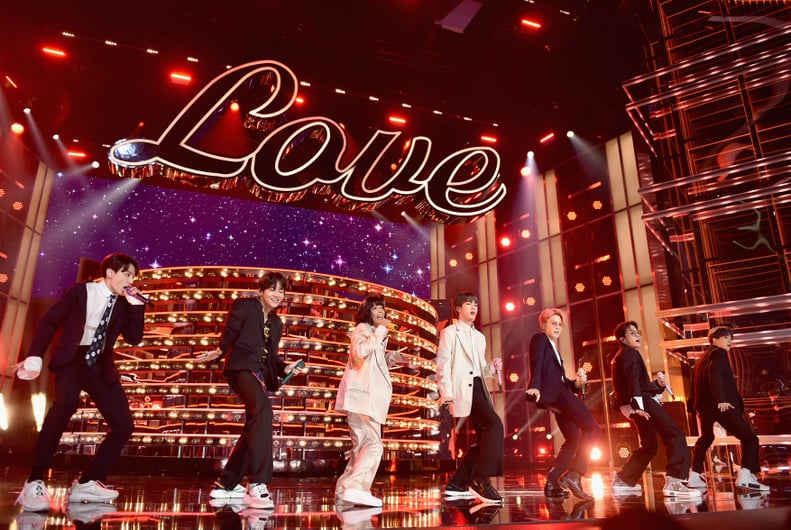 BTS Teamed Up With Halsey
In May 2019, BTS and Halsey collaborated for the single "Boy With Luv." They performed it at the Billboard Music Awards where BTS also won top duo/group and top social artist for the third year in a row!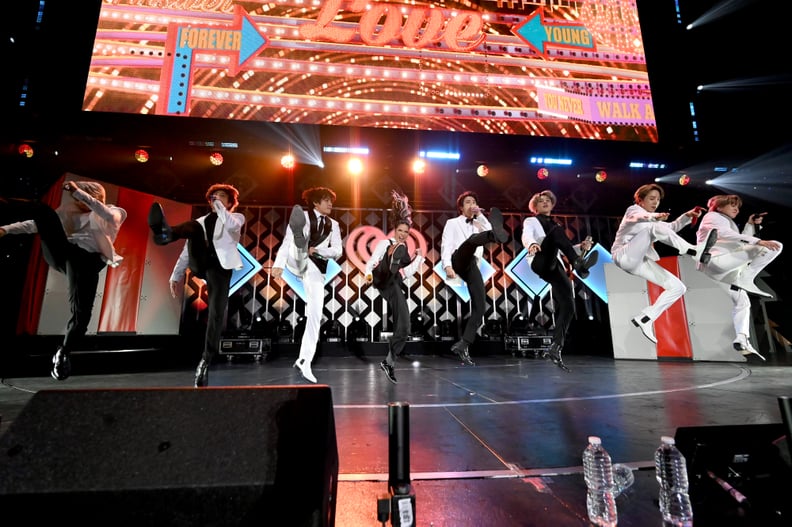 BTS Performed at KIIS FM's Jingle Ball
After their brief hiatus this Summer, BTS returned to the stage in December in Los Angeles for KIIS FM's Jingle Ball. They opened the show to a sold-out crowd and even brought out Halsey to join them on stage.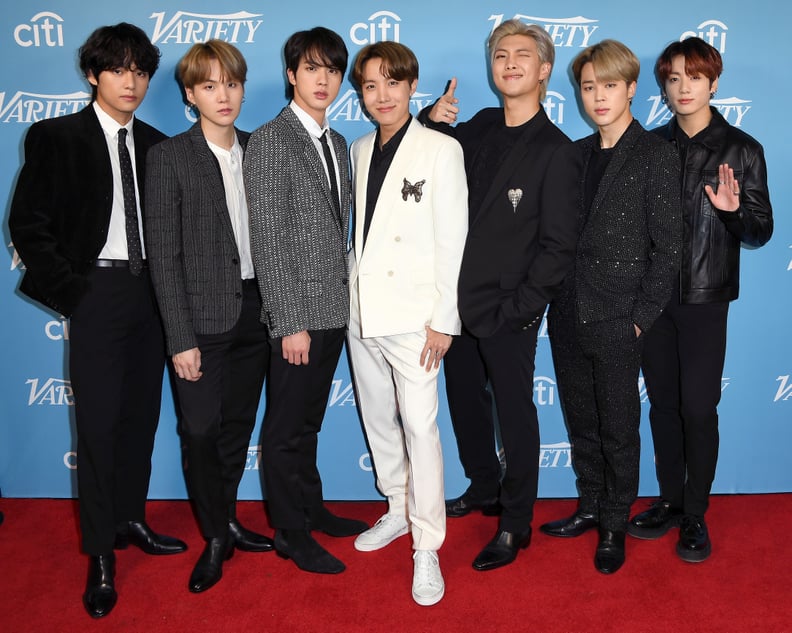 BTS Attended Variety's Hitmakers Brunch
Not only did BTS attend the Variety hitmakers brunch in December, but they also announced that they were in the process of creating new music and that an album will be out soon! Their acceptance speech for Variety's group of the year was one every fan needs to watch.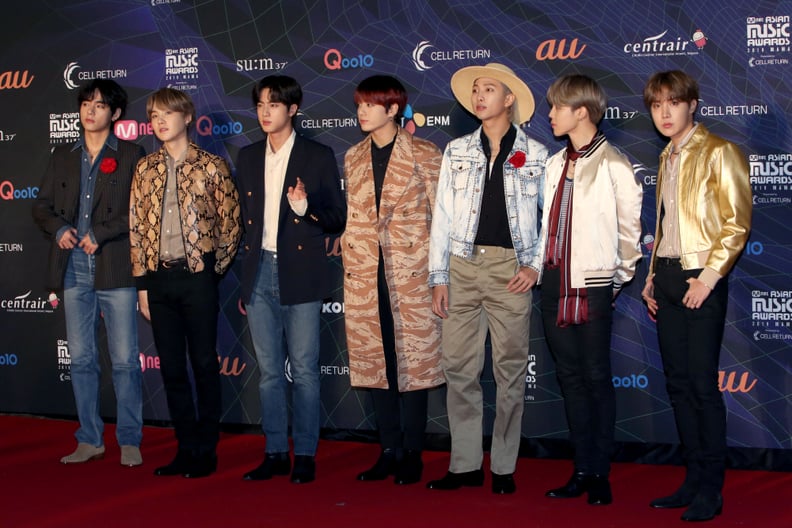 BTS Won 9 Awards at MAMA
BTS killed it at the Mnet Asian Music Awards in December. They won nine awards and became the first artist in MAMA history to win all 4 grand awards.