JAY-Z Pulls the Ultimate Husband Move and Leads a "Happy Birthday" Serenade For Beyoncé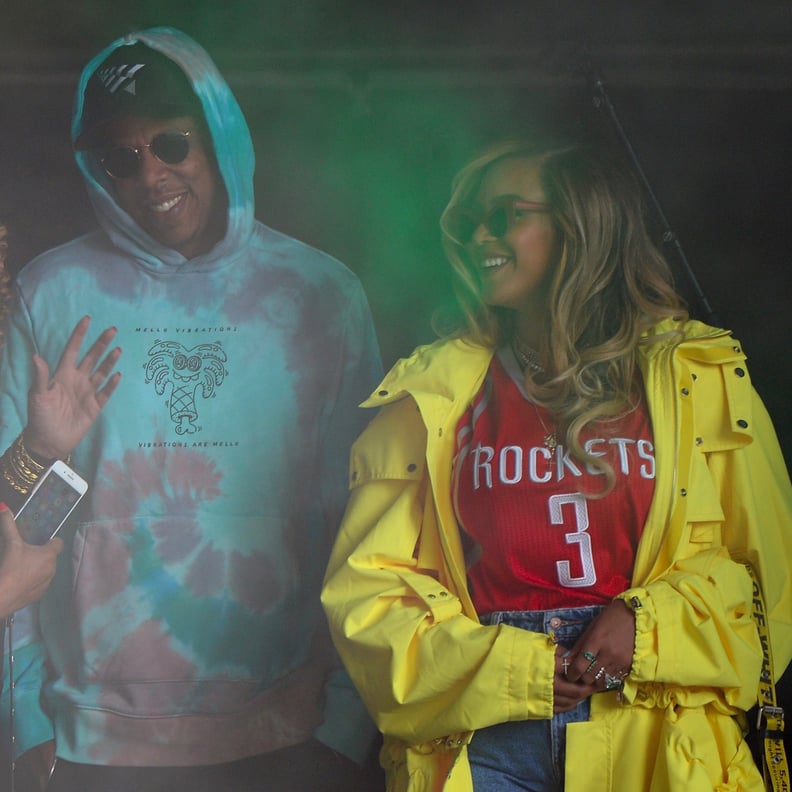 Sept. 4 marks Beyoncé's 36th birthday, but the singer got a head start on the festivities at Budweiser's Made in America Festival in Philadelphia on Sunday. During JAY-Z's headlining set, Queen Bey got a special shout-out from her husband as he told the crowd, "Shout out to Beyoncé. Beautiful Bey is in the house tonight. Happy Birthday, my love." And things only got sweeter from there. JAY-Z then led the audience in singing "Happy Birthday" to Beyoncé, who was spotted dancing in the stands with pal Michelle Williams.
On Monday morning, Beyoncé's mom, Tina Lawson, posted an Instagram photo of she and Beyoncé hanging out at the festival together, along with a heartfelt birthday message. "36 years ago God Chose me out of all the women in the world to be your mother!" she wrote. "How blessed could I be? Not because you are a super talented, smart business woman and one of the biggest superstars! Its because you are the kindest most generous, thoughtful, intuitive, loyal, humble, funny, grounded, grateful and loving human being. I am proud to be your mom ❤️Happy Birthday Baby! I love you with my whole heart❤️" Aw!