Blake Shelton Gushes Over Gwen Stefani on The Voice
Blake Shelton Put His Usual Roasting Aside to Gush Over Gwen Stefani on The Voice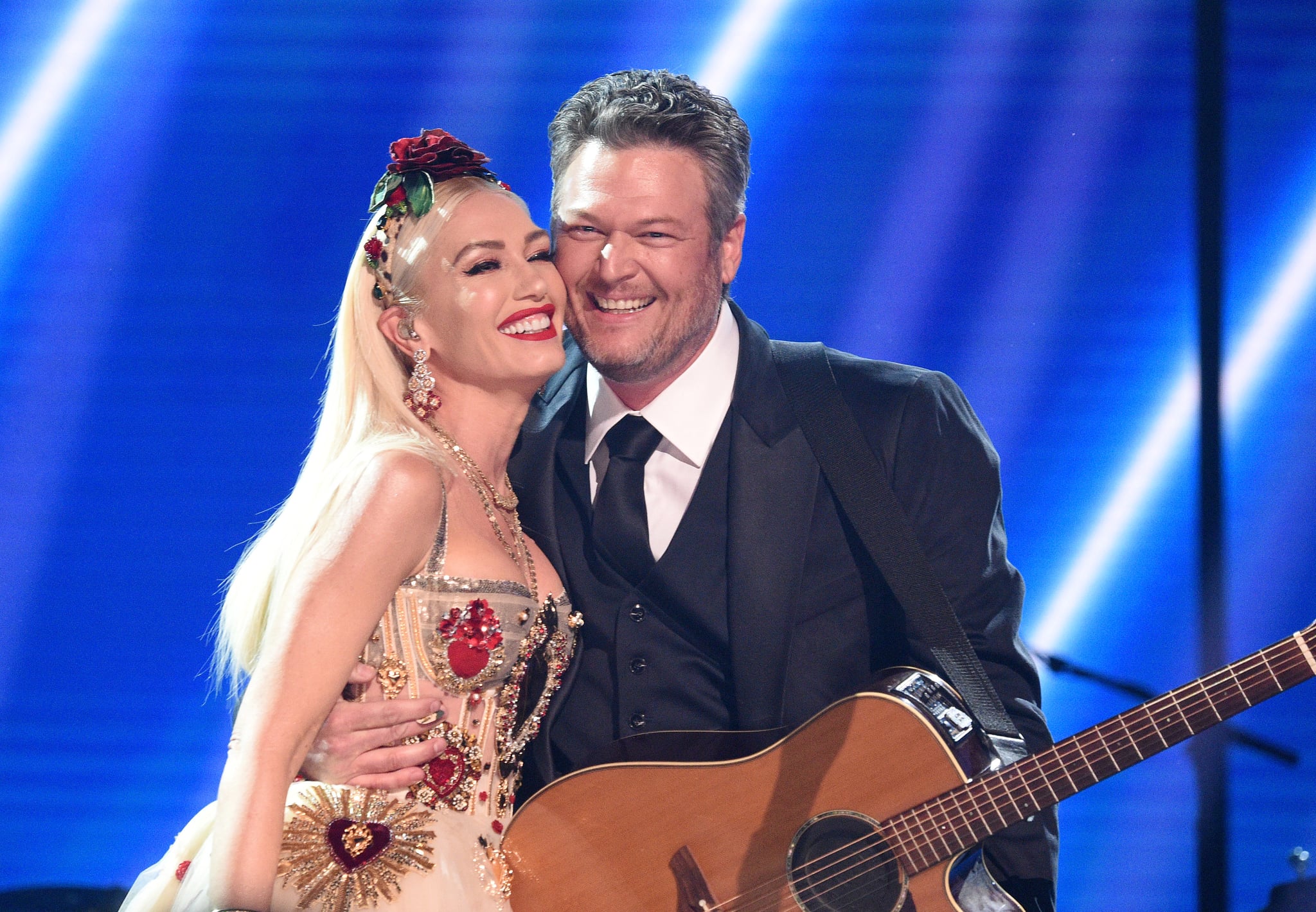 Image Source: Getty / Kevin Mazur
Blake Shelton is showing fans his sentimental side. On Monday night's special 10th anniversary episode of The Voice, the country singer put his usual chops-busting mannerisms aside while reminiscing about his relationship with fellow coach and soon-to-be wife Gwen Stefani, and it was too freakin' sweet. Blake, who's been on The Voice since it first debuted back in 2011, said the undeniable highlight of the past 20 seasons has been meeting Gwen. "People ask me all the time, 'What's the greatest thing that has happened for you since you've been on The Voice?'" he recalled. "That's a no-brainer, right? I met my fiancée here."
Remembering what first drew him to the No Doubt vocalist, he admitted, "It's hard to resist Gwen Stefani. Here's this iconic rock star coming to be a coach on The Voice in a black minivan. That was cool to me."
Although Blake and Gwen often go head to head when trying to convince singers to join their team on the show, Blake is all about the friendly rivalry. "I love it when she's here," he gushed. "She brings a very complicated element of competition for me in particular, but I love that. I love the challenge. Just knowing she's there and she has my back is pretty cool."
Despite the fact that the two have been together since the end of 2015 and are planning to tie the knot soon, Blake still can't quite wrap his head around his romance with Gwen. "If you would've told me back in 1996 that Gwen Stefani was going to be my girlfriend, I would've laughed you out of the room," he said. "I would've thought you were crazy. Saying it right now, I almost bust out laughing. That's how ridiculous it is." As unexpected as the pair may be, there's no denying their love story and chemistry are the real deal, and we're counting down the days until they finally exchange "I dos" — let's just hope Adam Levine doesn't actually end up objecting during the ceremony!