A Timeline of Vick Hope and Calvin Harris's Relationship, From Rejection to Marriage
All good things come to those who wait, especially for Calvin Harris, who reportedly tied the knot with his wife, Vick Hope, in a lavish estate wedding on Sept. 9. After years of the Scottish DJ unsuccessfully asking the British radio personality out on a date, his efforts finally paid off early last year, as they officially became a couple nearly 16 years after they first crossed paths.
What followed was a whirlwind romance, which the duo did their best to keep under wraps, especially as their respective careers reached impressive new heights last year. TV presenter Hope, 33, has been busy with multiple projects, including her shows on BBC Radio 1 as well as her own titled "Vick Hope's Breakfast Show," which still airs weekly on ITV. All this happening while serving some serious fashion inspo. Meanwhile, Harris released his album "Funk Wav Bounces Vol. 2" last year and performed a headline set at the Coachella Music Festival in California in April of this year, which Hope attended to show her support.
However, among their career milestones, reports quickly emerged that the pair were engaged following a speedy courtship. Hope confirmed the news with the lavish rock on her ring finger earlier this year. Months later, reports revealed that the pair had wed. Hope even previously told Hello Magazine that she was "overwhelmed by the interest" in their big day but was intent on keeping her "private life private."
In celebration of their nuptials, take a look back at Harris and Hope's relationship history ahead.
01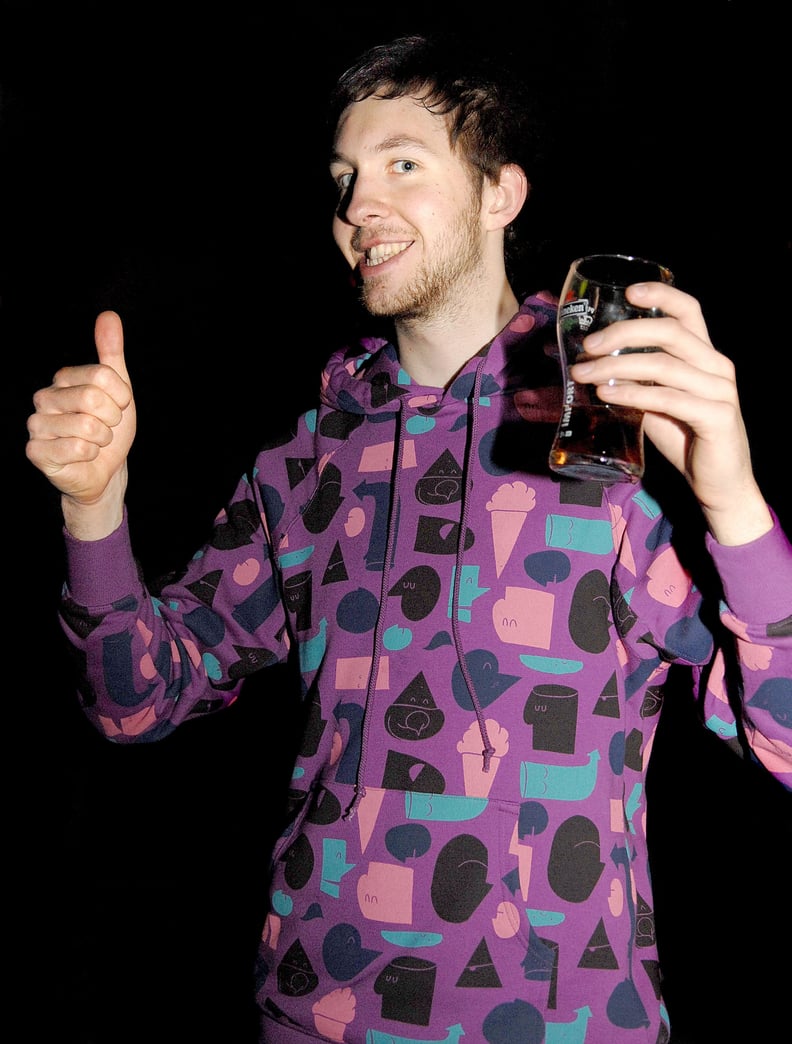 2007: Vick Hope Rejects Calvin Harris When He Asks Her For a Date
Years before rumors of their relationship blossomed, Hope initially turned down Harris when he asked her out on a date. Speaking to You Magazine at the beginning of the year, she explained that shortly after his hit tune "Acceptable in the 80s" came out in 2007, she turned him down after he took a liking to her. "It's something that we laughed about on our first proper date," she told the publication. "We still laugh about it now."
02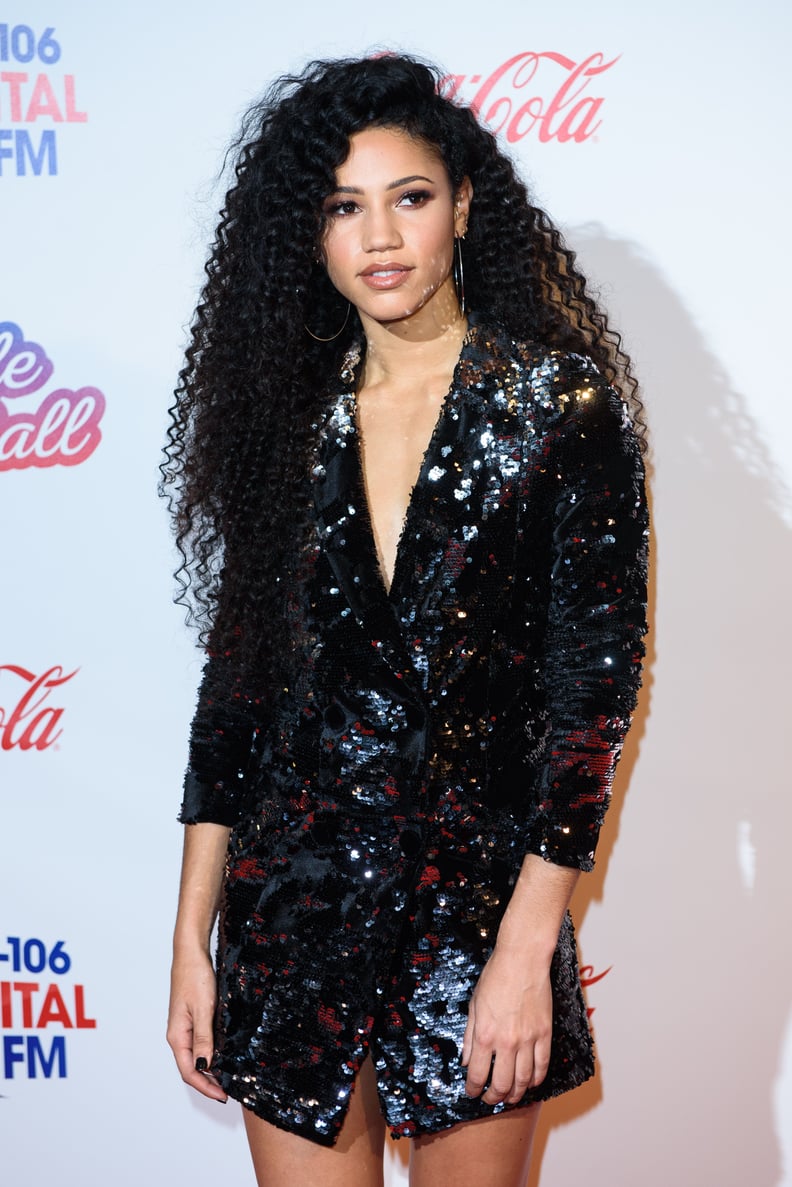 2018: Vick Hope Reflects on Turning Down Calvin Harris's Advances
When Capital FM's Breakfast Show's Roman Kemp mentioned that "Calvin Harris has had one of the best glow-ups he's ever seen," Hope sheepishly replied: "Why are you asking me this? You know how I feel about this. Look at you looking at me."
Giving more context to the discussion and forcing her to explain how she rejected Harris, Kemp explained to the listeners: "Calvin Harris asked Vick out on a date when he did 'Acceptable in the 80s.'"
Hope then explained that she had judged the DJ on his appearance at the time, adding, "Oh my god. I can't believe . . . he looked how he used to look, I was shallow. I was 19, and I said no, and I went off with either Scouting for Girls or The Wombats. I don't know which. I thought they were going to be bigger, but no, it turns out Calvin Harris was going to turn into an Adonis."
03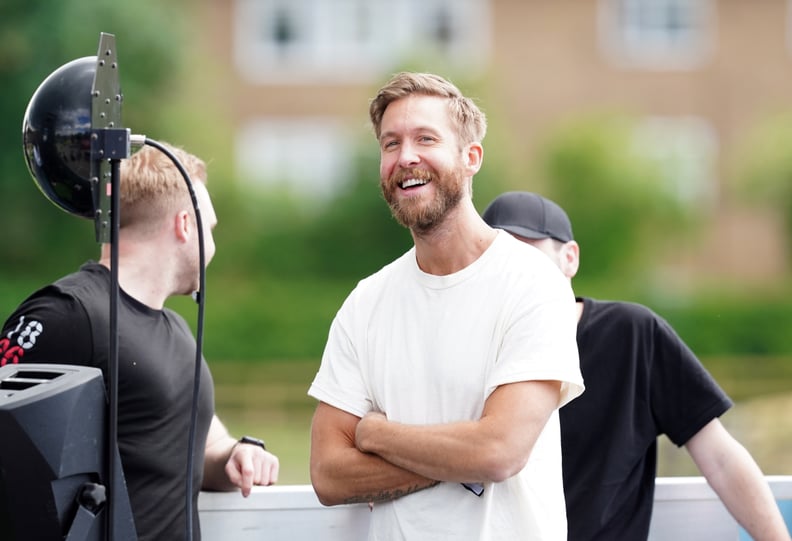 January 2022: Vick Hope and Calvin Harris Are Romantically Linked For the First Time
Shortly after Harris parted ways with model Aarika Wolf after four years of dating, the first reports emerged that he was dating Hope at the beginning of 2022. A source told The Sun, "Vick has been dating Calvin for a few months, and they are very happy together." They added: "She has been talking to her friends about him but has wanted to keep it quiet until now. Those who know them think they make a lovely couple."
04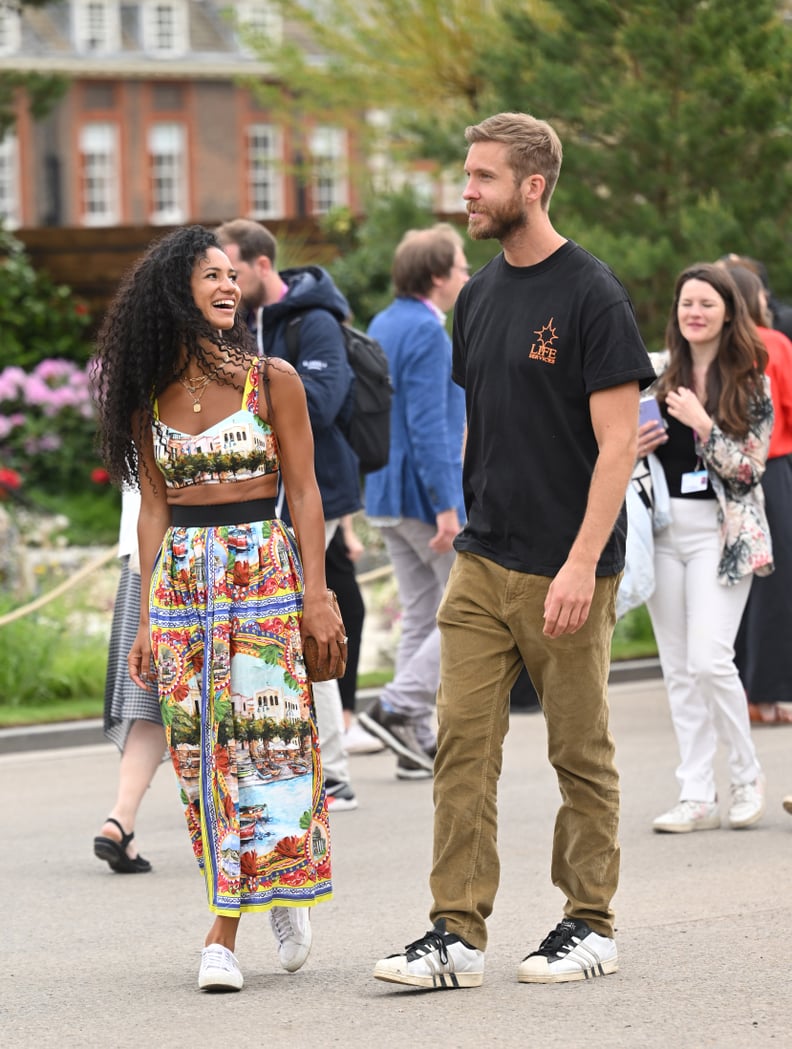 May 2022: Vick Hope and Calvin Harris's First Public Outing Together
During the couple's first official sighting together at the Chelsea Flower Show, Hope donned an enormous sparkler on her ring finger, which fueled heavy speculation that Harris had proposed to her.
The Sun reported that Harris got down on his knee to pop the question to Hope on his Ibiza farm, Terra Masia. It was added that while the ring was "extremely expensive," they were not hoping for a "flashy" wedding. Instead, they wanted to "keep it low-key and simple with just a core of close friends and family present."
05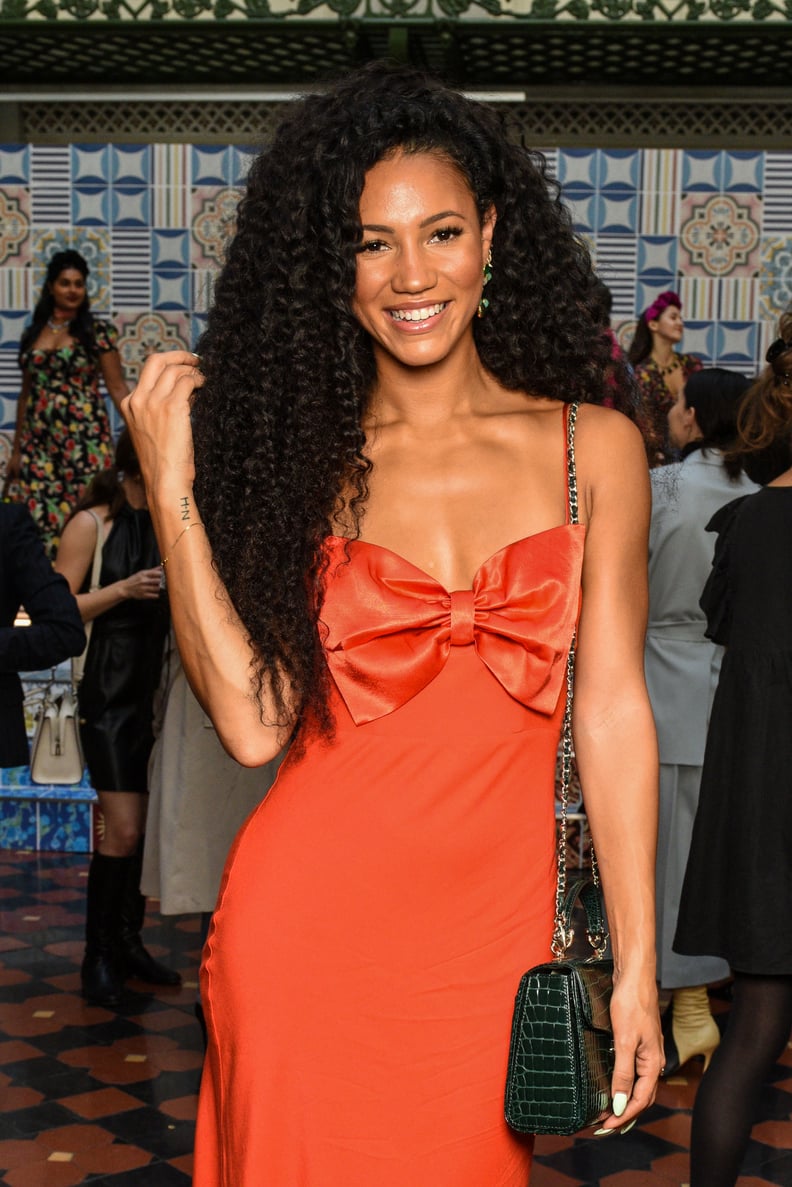 August 2022: Vick Hope Says She Is the "Happiest" She's Ever Been
Life seemed picture-perfect for Hope, who confirmed she was in a great place in life. Despite not outwardly crediting her joy in life to superstar performer Harris, she told Waitrose's Weekend magazine: "I'm the happiest I've ever been. It sounds so gushing, but I've worked out what makes me happy. It just takes time – it's about getting older, and surrounding yourself with the right people and the right things . . . and to just try to have fun. Life is too short."
06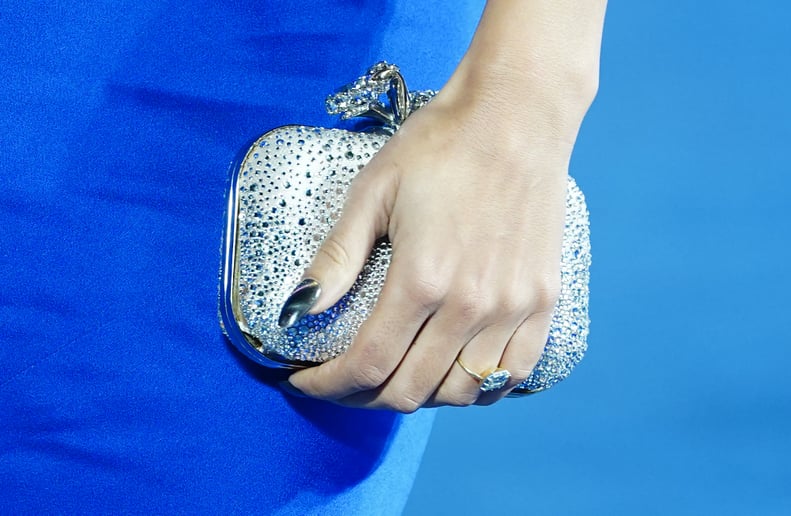 October 2022: Vick Hope Confirms Engagement to Calvin Harris
Hope confirmed her engagement when asked if she had a wedding date in mind, but still managed to keep things low-key about her relationship. She told Hello Magazine, "You know what, I was very overwhelmed by the interest in it, but I'm keeping my private life private," she replied. "I've never really experienced 'this' before about my private life, but it's just for us."
07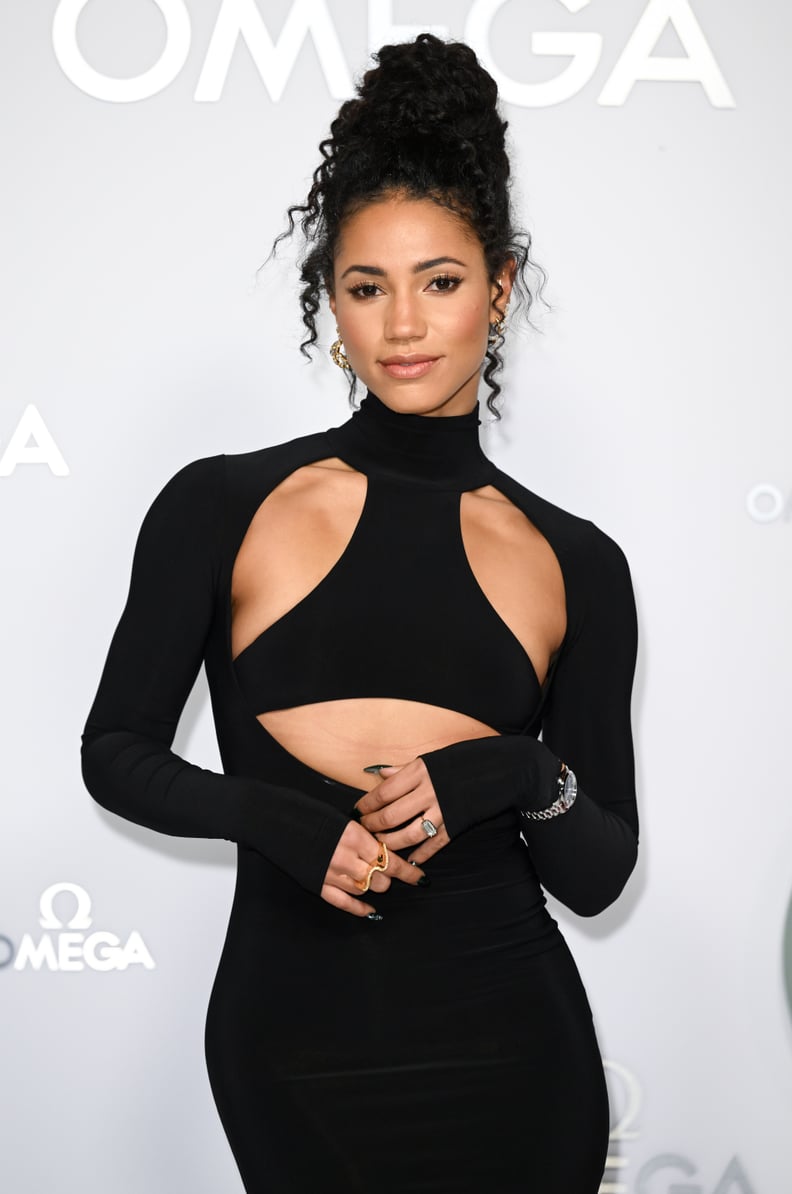 January 2023: Vick Hope Shows Off Engagement Ring as She Discusses the Proposal
With the excitement and curiosity around her relationship reaching fever pitch, Hope showed off her engagement ring, which is an emerald-cut diamond set on a yellow-gold band, on the cover of The Mail on Sunday's You Magazine on Jan. 29.
Hope told the publication that the proposal was "perfect" and a "very precious thing has happened." She also explained why she has mostly remained mum about the couple's relationship. "There's a difference between secrecy and privacy. We don't really put anything on social media because the time we have together is 'real life,' and it's our own," Hope explained. "For the first time in a long time, I'm finishing work and going home to a life that is just mine. I'm learning to find balance and peace."
"We both have very busy work schedules: I'll join him when I can, and then I come back for my work."
08
April 2023: Vick Hope Supports Calvin Harris at Coachella
09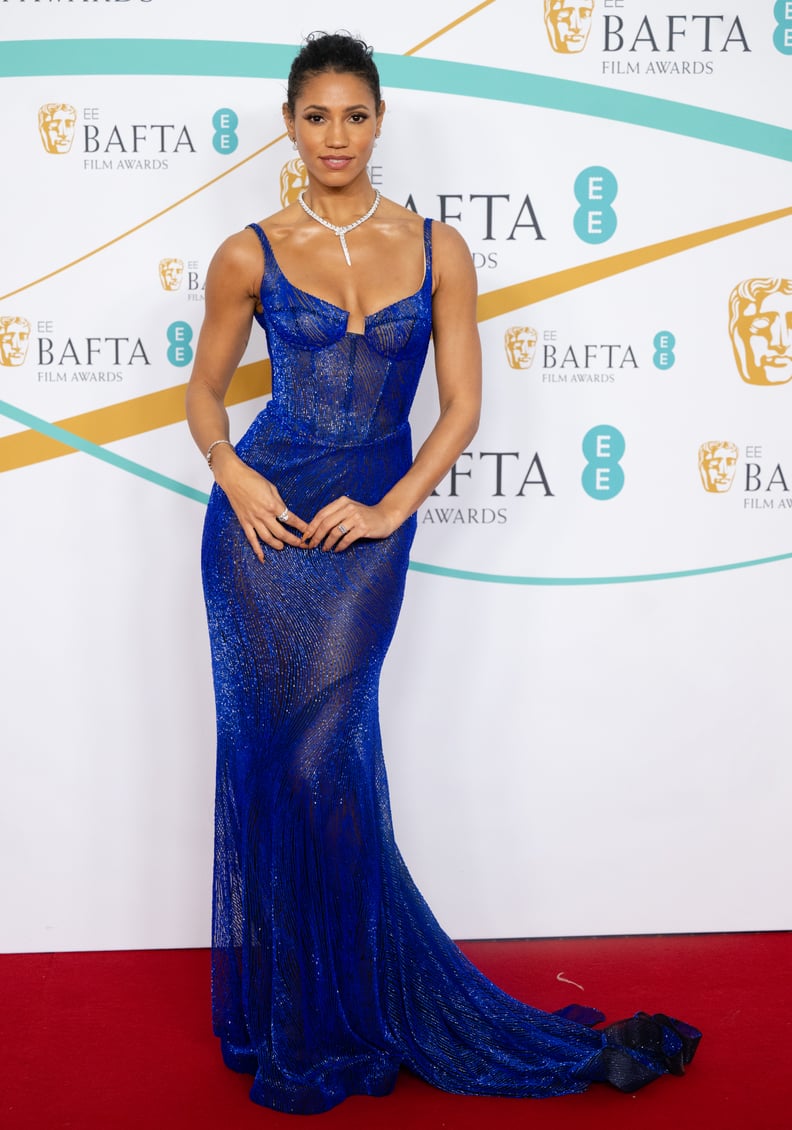 April 2023: Vick Hope Recalls a Sweet Story of Calvin Harris Raving About Her
Offering a rare glimpse into their smitten relationship, Hope revealed that Harris couldn't resist raving about how she looked while attending the BAFTAs in February. For the occasion, the radio personality wore a stunning royal blue plunging gown, which she accessorized with a silver statement necklace.
Speaking on the podcast "Amanda Wakeley: Style DNA," Hope recalled: "I got home that evening. My partner was like, 'When are you putting the photos up? When are you putting the photos up? I want to like them! That was my favorite dress that you've ever worn!'" She added, "I was like, 'Oh, bless you. I didn't know it was gonna be such a hit!'"
10
July 2023: Vick Hope Shares a Photo With Calvin Harris in Ibiza
Rarely uploading any social media photos with Harris, Hope delighted fans as she shared a sneaky snap of him amongst her photo dump snaps from BBC Radio 1's Ibiza Weekender. "Radio uno en ibiza ☀️🎉🏝️🐜💥🚀 Broadcasting Friday & Saturday from the white isle bringing you @bbcradio1's Dance Weekend, a bloody excellent time 💖📻," she wrote in the caption.
11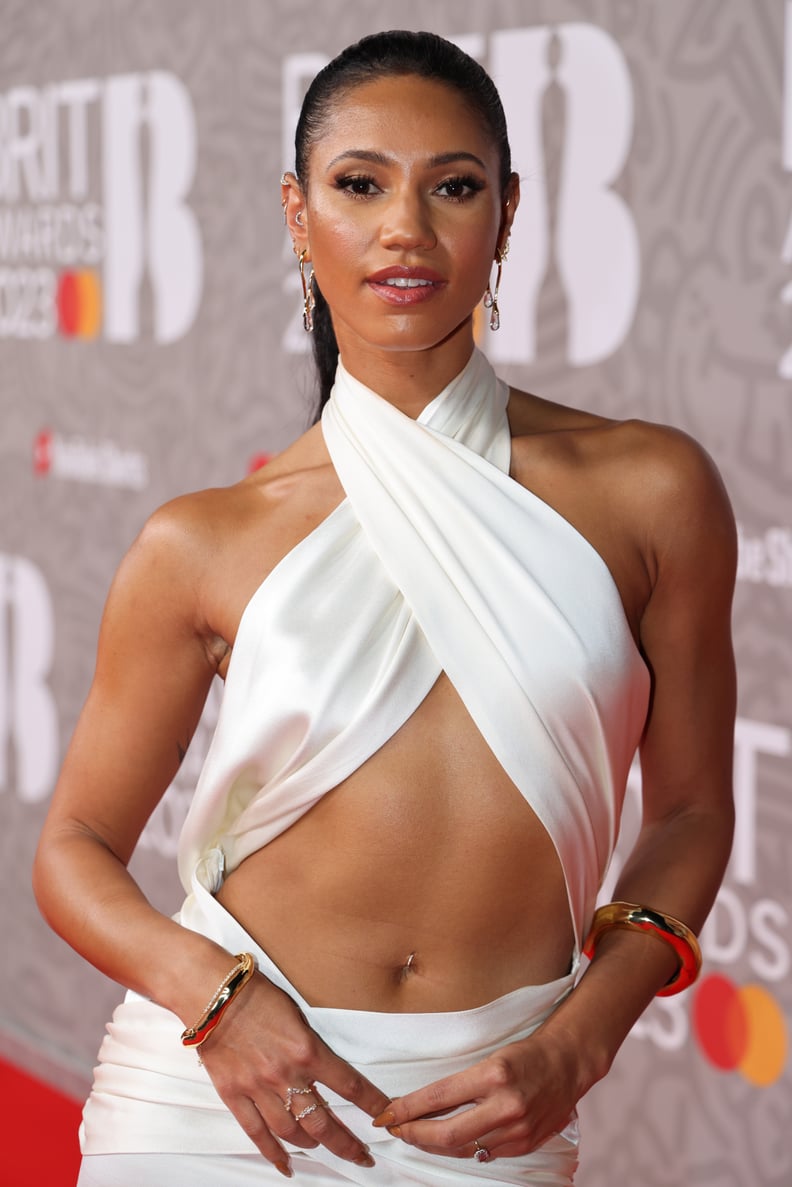 September 2023: Vick Hope and Calvin Harris Get Married
The gorgeous couple tied the knot on Sept. 9 at an estate wedding in Alnwick, England, as confirmed by People. With a reception outdoors in the late summer weather, the notoriously private pair have yet to share any photos of their big day. But we guarantee they looked amazing.