Since "Selling Sunset"'s debut in 2019, fans have been glued to the inner workings (and drama) of Los Angeles's The Oppenheim Group. For those who aren't familiar, "Selling Sunset" follows the real estate scene in Los Angeles, and more specifically, the lives of The Oppenheim Group's agents as they compete for wealthy, high-profile clients in the highly competitive market. At the center of "Selling Sunset" are Brett and Jason Oppenheim, who run the business, along with real estate agents Mary Fitzgerald, Christine Quinn, Chrishell Stause, Heather Rae El Moussa, and more.
As if the competitive nature of the job isn't enough to add drama to the show, there's also the romantic relationship between Jason Oppenheim and Chrishell Stause. The pair's whirlwind romance left fans of the show initially scratching their heads about their unlikely connection. While Oppenheim and Stause are no longer together, their brief relationship is at the center of "Selling Sunset" season five. Keep reading to learn more about their history, and see a detailed timeline of their short-lived romance.
How Did Chrishell Stause and Jason Oppenheim Start Dating?
In the second episode of season five, Stause reveals that her coworker and friend El Moussa played a small role in the pair getting together. According to Stause, Oppenheim approached her at El Moussa's engagement party and revealed that he had feelings for her. She initially didn't consider the possibility of a relationship given that Oppenheim is notorious for his bachelor lifestyle. "I feel like I didn't think about it until he actually kissed me, and then I was like, 'Oh,'" Stause says.
El Moussa celebrated her engagement with friends and family in April 2021, a few months before Stause and Oppenheim first publicly acknowledged that they were in a relationship.
How Long Were Chrishell Stause and Jason Oppenheim Together?
According to Stause's account, she and Oppenheim began dating in late April or early May 2021, though the pair didn't make their relationship known to the public until July when Stause shared the news on Instagram. The couple dated for seven months before their split in December.
Why Did Chrishell Stause and Jason Oppenheim Break Up?
The couple ultimately split because of their differing views on starting a family. On "Selling Sunset," Stause makes clear that children are a priority for her and that she wouldn't be able to continue the relationship if Oppenheim didn't want to be a father. In episode nine, Oppenheim calls the decision to have a baby "consuming" and says that he wishes he felt more strongly about starting a family. The Oppenheim Group broker also notes that children are a big commitment, which could interfere in other aspects of his life. "I also need to consider my work," he says. "I'm very much engaged in growing the brokerage, the Newport Beach office. I want to open up in Las Vegas . . . I don't know."
On Dec. 21, 2021, Oppenheim addressed the pair's breakup on Instagram, writing in part, "While we have different wants regarding a family, we continue to have the utmost respect for one another." In a similar but perhaps less formal post on Dec. 27, Stause alluded to wanting children. "Well these eggs aren't going to fertilize themselves . . . or maybe they will . . . who knows. Until then, 2022 bring it on," she wrote. Stause also elaborated on their breakup in a February 2022 interview with Tamron Hall. "At the end of the day, this is real life. Sometimes, you know, our end plans aren't the same," she said. "I do want a family. . . . That is important to me."
July 2021: Jason Oppenheim and Chrishell Stause Are Instagram Official
Oppenheim and Stause made their relationship official on Instagram back in July 2021. Stause shared pictures of the two together on a vacation trip to Capri, Italy, along with fellow "Selling Sunset" cast members Fitzgerald and her husband, Romain Bonnet, and Brett Oppenheim with his girlfriend, Tina Louise.
Oppenheim told People at the time, "Chrishell and I became close friends and it has developed into an amazing relationship. I care about her deeply and we are very happy together."
"Selling Sunset" castmates showed their love for the two's relationship on Stause's Instagram post, with Fitzgerald writing, "Nothing makes me more excited than to see two of my closest friends together and making each other so happy!"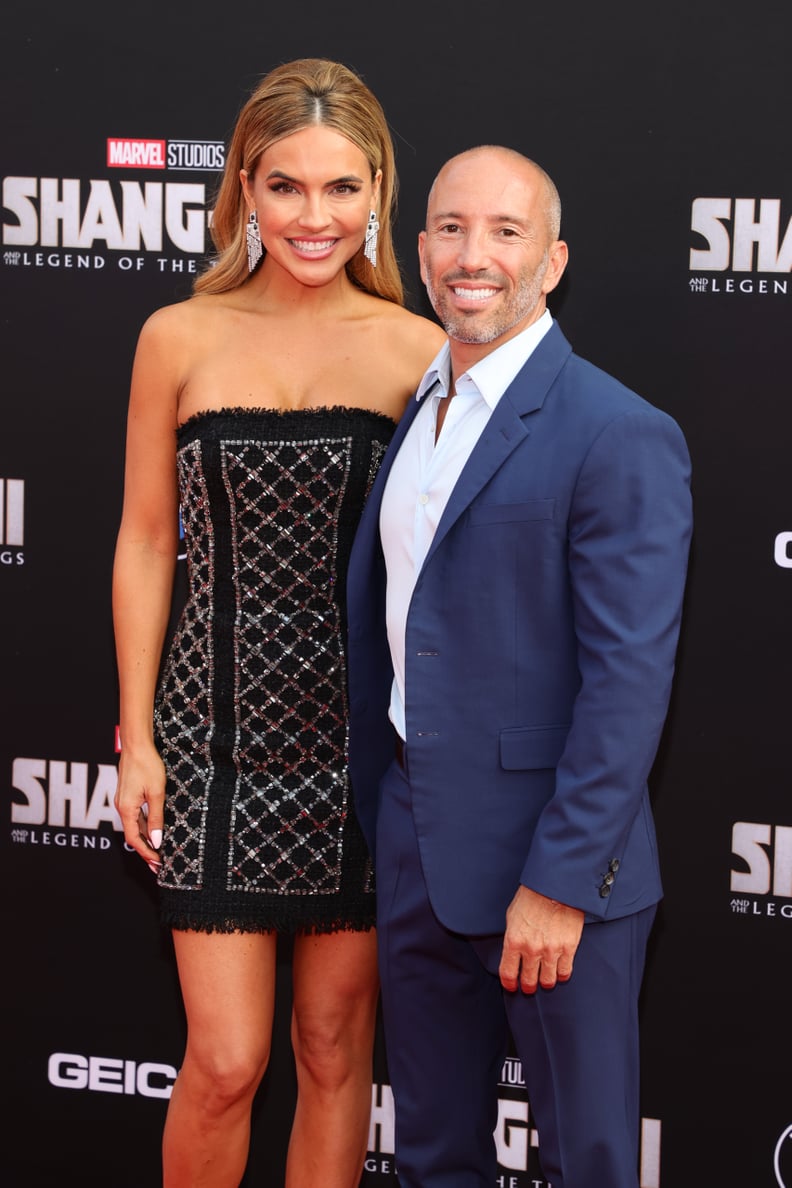 August 2021: Jason Oppenheim and Chrishell Stause Make Their Red Carpet Debut
One month after they made their relationship public, Oppenheim and Stause made their red carpet debut at the premiere of "Shang-Chi and The Legend of The Ten Rings."
September 2021: Jason Oppenheim and Chrishell Stause Attend New York Fashion Week
By September 2021, Oppenheim and Stause were continuing to make public appearances together, notably attending New York Fashion Week together. According to E! News, the couple sat front row at the Bronx and Banco runway show, with Oppenheim there for Stause, according to the "Selling Sunset" star herself. "He's here to support me. He's happy to be like, 'That's your thing. I'm gonna go have fun,'" Stause told E! News.
October 2021: Jason Oppenheim and Chrishell Stause Celebrate Her Book Launch Together
While the pair were busy with public appearances, they also took time to have fun. In October 2021, Oppenheim and Stause celebrated the launch of Stause's book "Under Construction" together with friends along with "Selling Sunset" cast member Brett Oppenheim and his girlfriend Tina Louise. Stause dressed in a bright yellow dress while Oppenheim wore a costume construction vest for the event.
On Instagram, Stause thanked her friends and loved ones, writing, "I love these people so much!! SUCH a BLAST!!! Thank you all for coming and making it the most fun incredible day!!"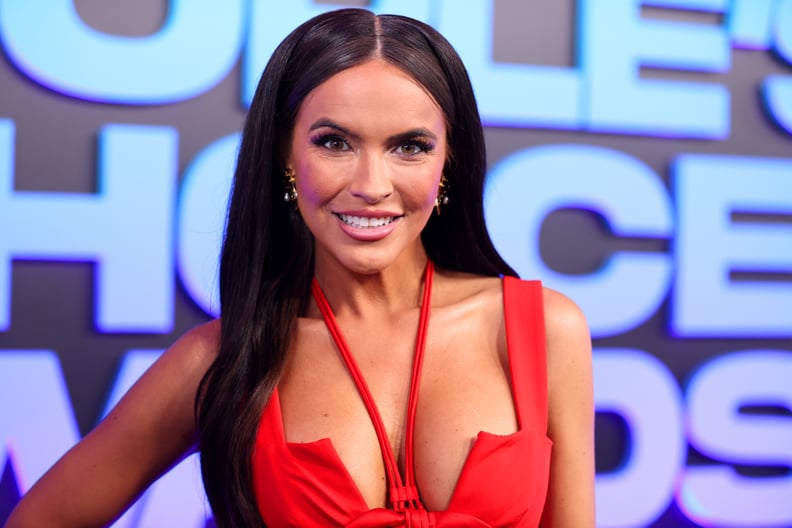 November 2021: Chrishell Stause Gushes About Jason Oppenheim
The couple's relationship was still going strong in November 2021, at which point Stause gushed about her boyfriend to Cosmopolitan UK. "We became best friends before anything, and I've never had that before," the "Selling Sunset" star said. "We know everything about each other and tell each other everything. We're silly and laugh a lot. I love that there's no need to try and pretend to be the best version of yourself."
Stause also recommended people entering into relationships be friends first before anything else. We're here for a strong relationship foundation!
December 2021: Jason Oppenheim and Chrishell Stause Break Up
Unfortunately, just one month after Stause gushed over Oppenheim to Cosmopolitan, the pair officially split in December 2021.
Oppenheim shared the news on Instagram. Text superimposed over a photo of the pair read, "While Chrishell and I are no longer together, we remain best friends and we will always love and support one another." He also wrote, "She was the most amazing girlfriend I've ever had, and it was the happiest and most fulfilling relationship of my life."
Stause did not directly comment on their breakup at the time, though she did allude to it in a post several days later.
February 2022: Chrishell Stause Reveals Why She and Jason Oppenheim Split
Both Oppenheim and Stause remained busy after their breakup, with filming for season five of "Selling Sunset" wrapping right around the time they split. In February 2022, Stause finally opened up about the relationship and why it ended in an interview with Tamron Hall.
Stause first addressed speculation that her relationship with Oppenheim was a publicity stunt, given their relationship only lasted the duration of filming season five. "I think some people thought this was some kind of PR thing, and of course this is the opposite of how you would handle that if that were the case because we're no longer together," she said.
The "Selling Sunset" star also revealed that she and Oppenheim remain "best friends," and they continue to support each other despite their breakup.