A Peek Into "Selling Sunset"'s Mary Fitzgerald's Beauty Routine
As POPSUGAR editors, we independently select and write about stuff we love and think you'll like too. If you buy a product we have recommended, we may receive affiliate commission, which in turn supports our work.
As if knowing how to sell multimillion dollar houses in one of the most competitive real-estate markets in the country weren't enough, it's abundantly clear that the cast of Netflix's "Selling Sunset" could also moonlight as makeup artists and hairstylists.
"I love to experiment," Mary Fitzgerald, who stars on the show, tells POPSUGAR. "If you could see my house . . . even in my gym, I have this extra cabinet that is full of products." Her beauty stash is so overflowing that her husband, Romain Bonnet, is constantly begging her to scale back.
Clearly, she's putting that expansive collection of hair and makeup products to good use, because she — along with the rest of her costars — is always dressed to the nines on TV. Most of it is her own handy work, too: while many of the women get their makeup and hair professionally done before filming, Fitzgerald prefers to do it herself. "Once I would go back and watch, I'm like, 'Oh, I should put in more effort,'" Fitzgerald says. "I mean, I feel like I do it pretty well, but when you're on camera, there is a difference. But I feel like it's a reality show, so I just keep it real."
Her glam skills are entirely self-taught with a little help from YouTube tutorials to learn how to properly contour. "I actually want to look into it and master it, because we do it every day," she says. "Why not do it perfectly?"
Ahead of the season five premiere on April 22, Fitzgerald is walking us through her entire beauty routine and the products she (and Bonnet) can't get enough of. Keep reading to get a peek into her full makeup and skin-care regimen.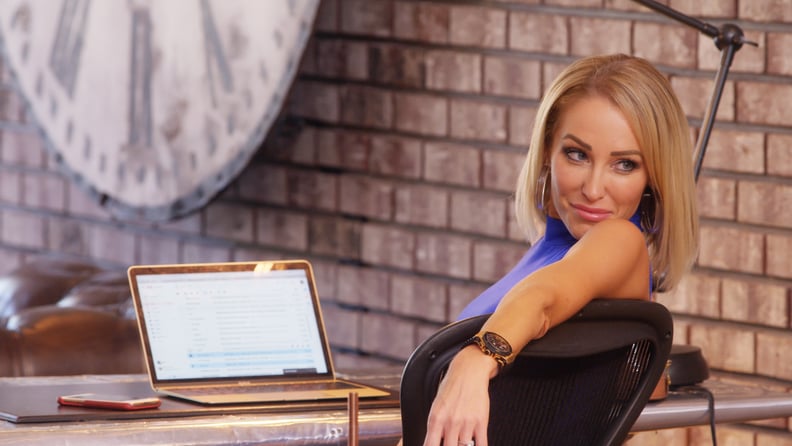 Mary Fitzgerald's Skin-Care Routine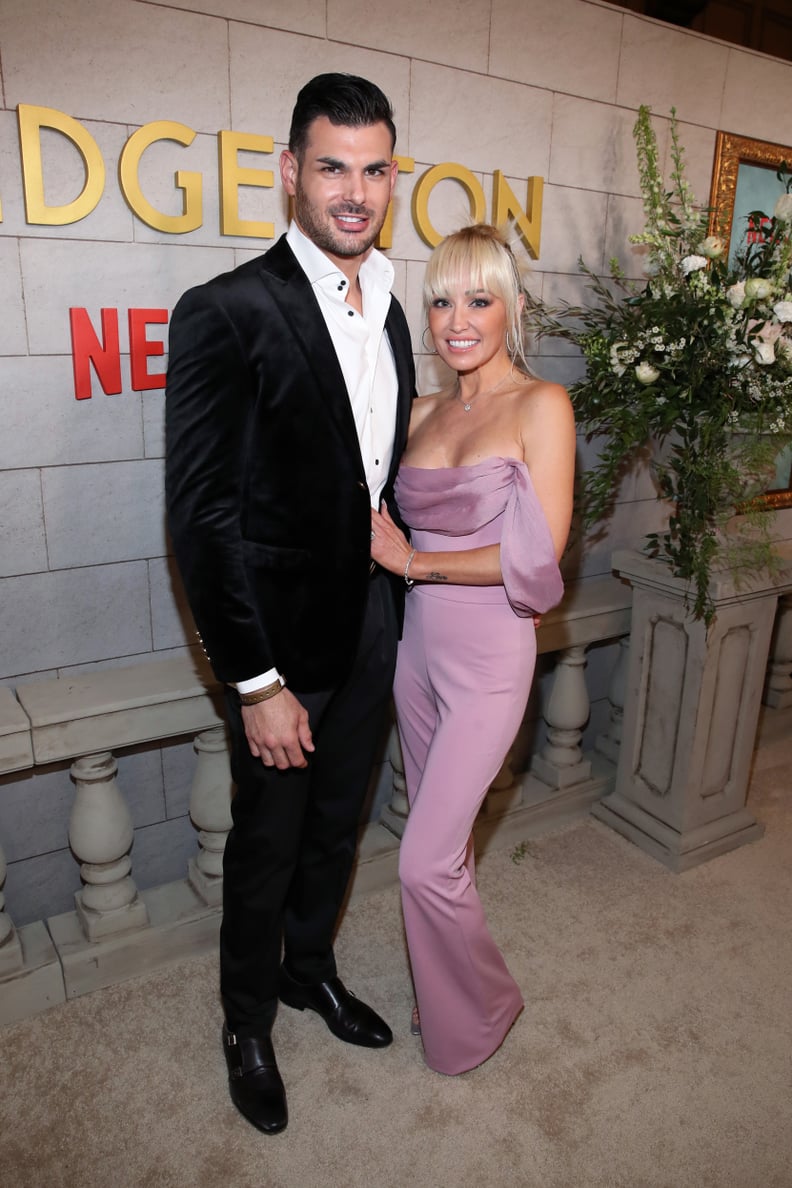 Mary Fitzgerald and Romain Bonnet's Favorite Face Masks
She and Bonnet enjoy doing a handful of beauty treatments together. In addition to getting facials and massages, at home, they like to do face masks. "We'll normally steam our faces together, and then we do the masks afterward," she says. "He loves to put on a mask."
One of their favorites is the GlamGlow Instant Hits Face Mask & Moisturizer Set ($36), which has a variety of treatment masks to choose from, so they can pick based on what their skin needs at that time.
Mary Fitzgerald's Makeup Routine
Fitzgerald considers her approach to makeup more natural than overdone, and her routine is filled with glowy finishes and neutral tones. She loves the Lancôme Blur & Go Priming Stick ($39) and the Iconic London Prep Set Glow ($29). "I spray that on first, and then I also set it afterward to get a glow," she says. Because she always has a packed schedule and is short on time, she relies on the BiaBelle Kontoured Palette ($27) for contour, blush, and highlight. "It makes it super easy — all-in-one."
She won't leave the house without her two must-have makeup products: mascara and lip gloss. "[They're] like staples," Fitzgerald says. "If you just have those two things on, at least for me, it completely changes my face." Her favorite mascara is the Too Faced Better Than Sex Mascara ($27), and for her signature lip look, she always uses the Buxom Dolly Glitz Full-On Plumping Lip Polish ($21). "I do try to buy other ones, but I always go back to Dolly."
Mary Fitzgerald's Favorite Self-Tanners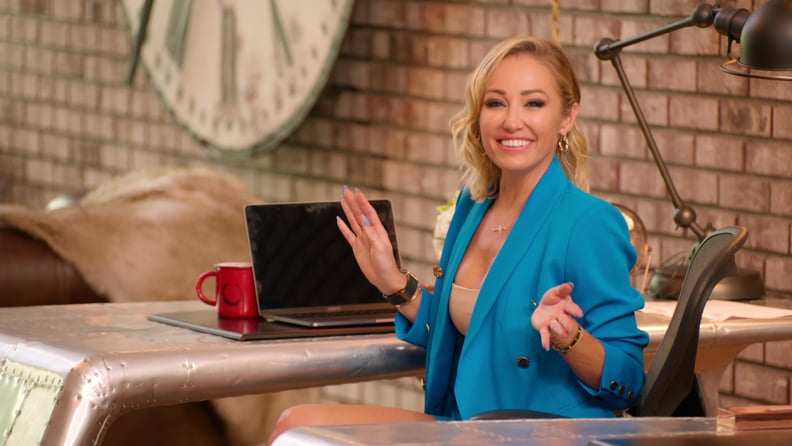 Mary Fitzgerald's Go-To Professional Treatment
Fitzgerald's favorite at-home device is also her favorite splurge: the CurrentBody Skin JOVS Venus Pro ($400). It's an IPL hair removal and anti-aging device in one. "It helps with skin tone and everything."
Though she likes to do a lot of things herself, one treatment that she can't replicate at home and will happily trek to a dermatology office for is the "incredible" Clear + Brilliant laser resurfacing treatment. "The glow that it gives — I get a little bit melasma, and it takes that away." She especially loves it because there's hardly any downtime, which fits nicely into her busy lifestyle.