A Complete Timeline of Daniel Radcliffe and Erin Darke's Relationship
Daniel Radcliffe has spent most of his life on screen. Between the Harry Potter film franchise and independent projects like "Weird: The Al Yankovic Story," the 33-year-old actor is best known for his versatile acting range. So naturally, it's no surprise that he met his longtime girlfriend, fellow actor Erin Darke, at work.
The two appeared together in the 2013 film "Kill Your Darlings" alongside Michael C. Hall, Jack Huston, and Ben Foster. And in 2021, they shared the screen once again in a season three episode of TBS's anthology series "Miracle Workers: Dark Ages."
Following their time in "Kill Your Darlings," the two shared an immediate connection, and a romance blossomed between them. Since then, the couple have been going strong, and they remain together a decade later. "I've got a really nice life. I've been with my girlfriend for a decade pretty much. We're really happy," Radcliffe told People in March 2022.
From their early beginnings on screen to quarantining together during the COVID-19 pandemic to now starting a family, here's a complete timeline of Radcliffe and Darke's decade-long relationship.
01
2012: Daniel Radcliffe and Erin Darke Meet on "Kill Your Darlings" Set
Radcliffe and Darke met on the set of a film, like many actors do. The pair starred in the 2013 film "Kill Your Darlings," in which Radcliffe portrayed American poet and author Allen Ginsberg. Though Darke didn't have a large role in the film as Gwendolyn, her onscreen presence was impactful enough to gain the attention of Radcliffe.
Not long after the two met, Radcliffe and Darke started dating. Touching on their relationship, the Harry Potter actor told Parade in August 2014, "We met on the set of 'Kill Your Darlings,' and just got on immediately. It was one of those instant things where you're like, 'Oh, I really like this person.' You just have a connection with somebody, and then suddenly it's incredibly easy to talk to them. It was one of those sort of situations."
02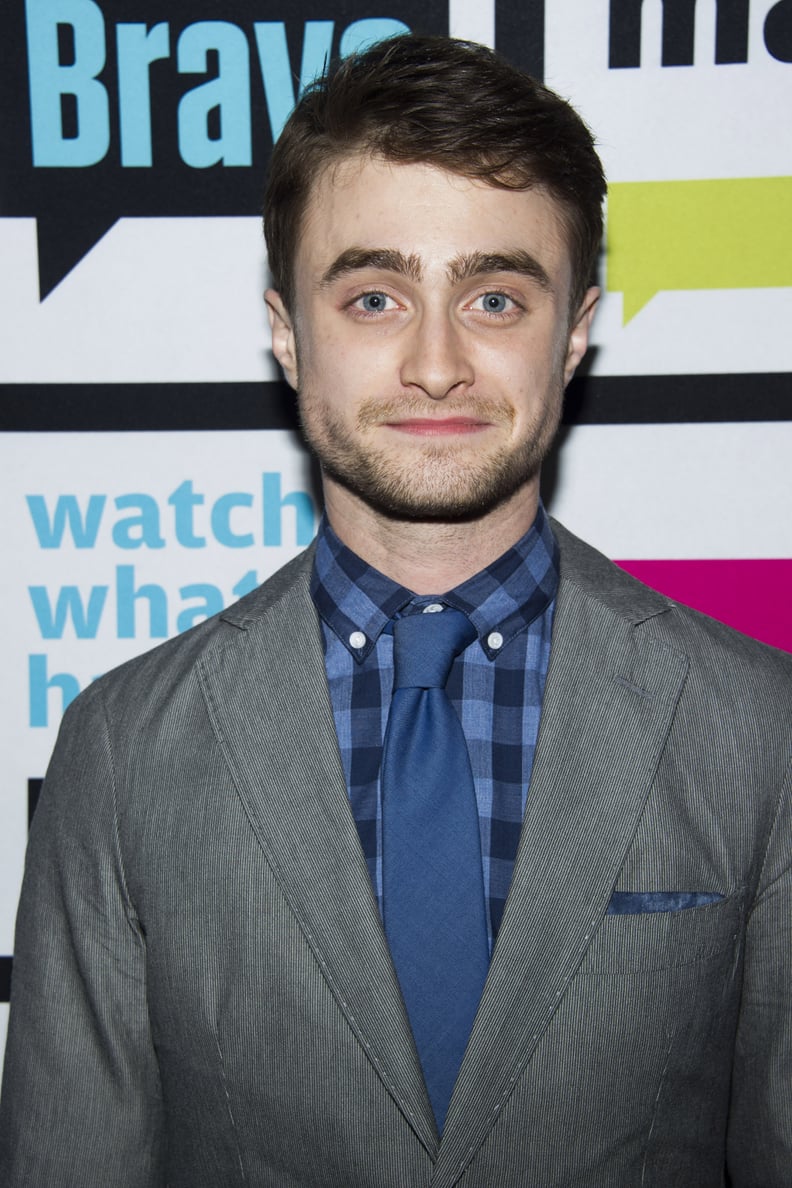 2013: Daniel Radcliffe Confirms He's Off the Market
Though Radcliffe and Darke started dating shortly after they connected on the set of "Kill Your Darlings," the two remained relatively private in the early stages of their relationship. In a 2013 interview on "Watch What Happens Live With Andy Cohen," Radcliffe confirmed his relationship status, though he was a bit more vague about who the lucky person was. "Yes, I am dating someone . . . the type I keep private," he revealed (via Glamour), adding, "My type is intelligent."
03
2014: Daniel Radcliffe and Erin Darke Make Their Red Carpet Debut as a Couple
Nothing is more official than a red carpet debut, and Radcliffe and Darke made their joint one in June 2014 at the Tony Awards. That year, Radcliffe was in attendance due to his play "The Cripple of Inishmaan," earning a nomination in the best revival of a play category.
He also spoke to Us Weekly about their romance, saying Darke is "absolutely" his best friend. Radcliffe said, "I think that's the kind of relationship I always aspire to have with someone I'm in a relationship with. You want that person to be your best friend." He added: "In the case of Erin, we definitely are."
04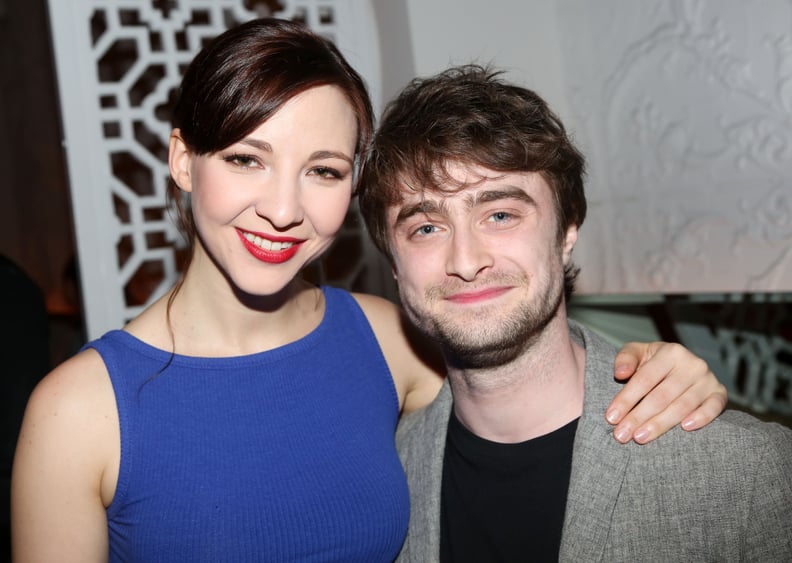 2015: Daniel Radcliffe and Erin Darke Go Viral Singing Karaoke
Radcliffe and Darke prefer to keep their relationship mostly private, but on occasion, the couple don't mind taking their love public. In June 2015, the pair were spotted singing karaoke at Cameron's Pub in Half Moon Bay, CA, per Daily Mail. In front of a crowd of enthusiastic bar patrons, Radcliffe and Darke rapped Eminem's iconic song "The Real Slim Shady."
05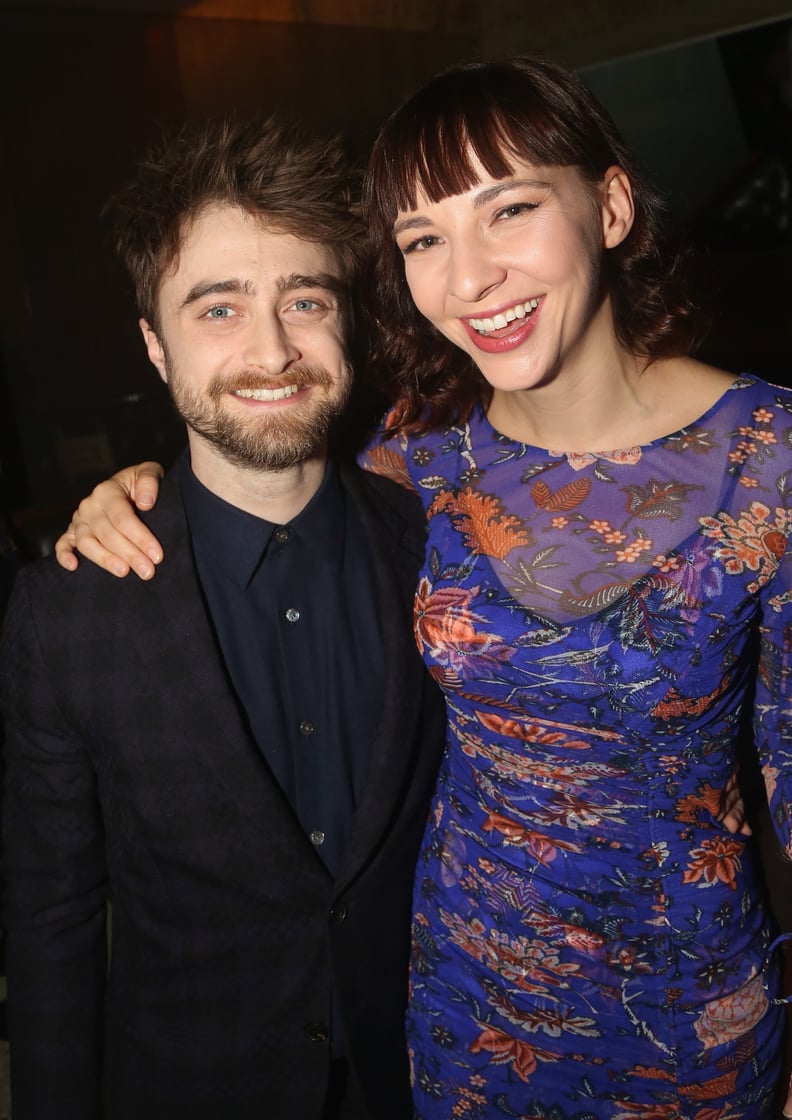 2020: Daniel Radcliffe and Erin Darke Quarantine Together
Millions around the world were affected by the COVID-19 pandemic, including celebrities like Radcliffe and Darke. Radcliffe was notoriously a victim of fake news when many outlets reported that he was one of the first celebrities to test positive with the virus, though that wasn't true at the time.
The couple, however, acted with caution as the pandemic intensified. "We decided to be super-responsible and self-quarantine so we haven't stepped out of the apartment in . . . 11 days?" Darke explained in a March 2020 interview with Vulture. Radcliffe further commented, "We're going to keep isolating and try and stave it off."
06
2022: Daniel Radcliffe and Erin Darke Are Still Going Strong
Radcliffe and Darke rarely make public appearances, but when they do, they're a real treat. In September 2022, Darke accompanied her longtime boyfriend to the TIFF premiere of his new movie "Weird: The Al Yankovic Story."
Radcliffe also raved about how much he loves working with his girlfriend in an interview with People. "We obviously met on film and so getting to do stuff on 'Miracle Workers' with her last year was incredibly special and felt lovely," he said. "Hopefully we'll get to do more in the future, but we also both write, so maybe we'd write something together at some point, and that would be cool."
07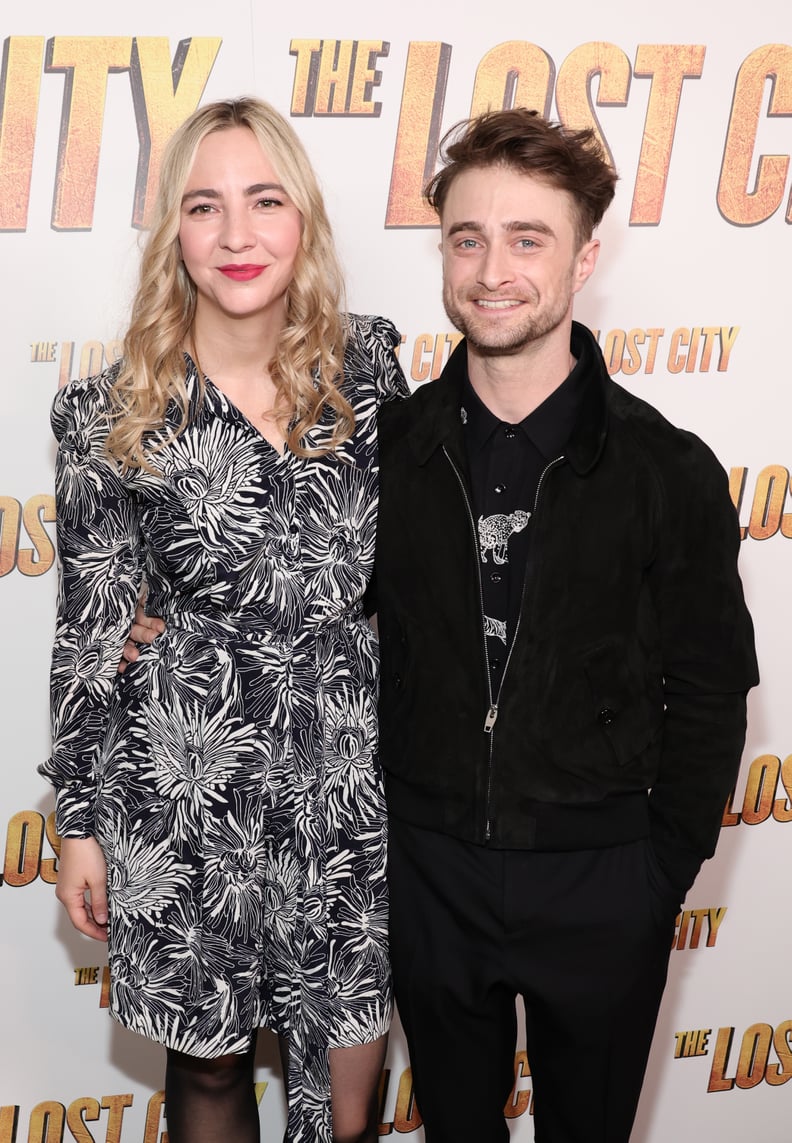 2023: Daniel Radcliffe and Erin Darke Start a Family Together
On March 25, a rep for Radcliffe confirmed to Us Weekly that the longtime couple are expecting their first child together. Though neither publicly touched on the news at the time, Radcliffe, Darke, and her baby bump were spotted out during a stroll through New York the day before her pregnancy was confirmed, per photos obtained by Us Weekly.