Max Ehrich Speaks Out About Reported Split From Demi Lovato
Max Ehrich Says He Found Out About His Split From Demi Lovato "Through a Tabloid"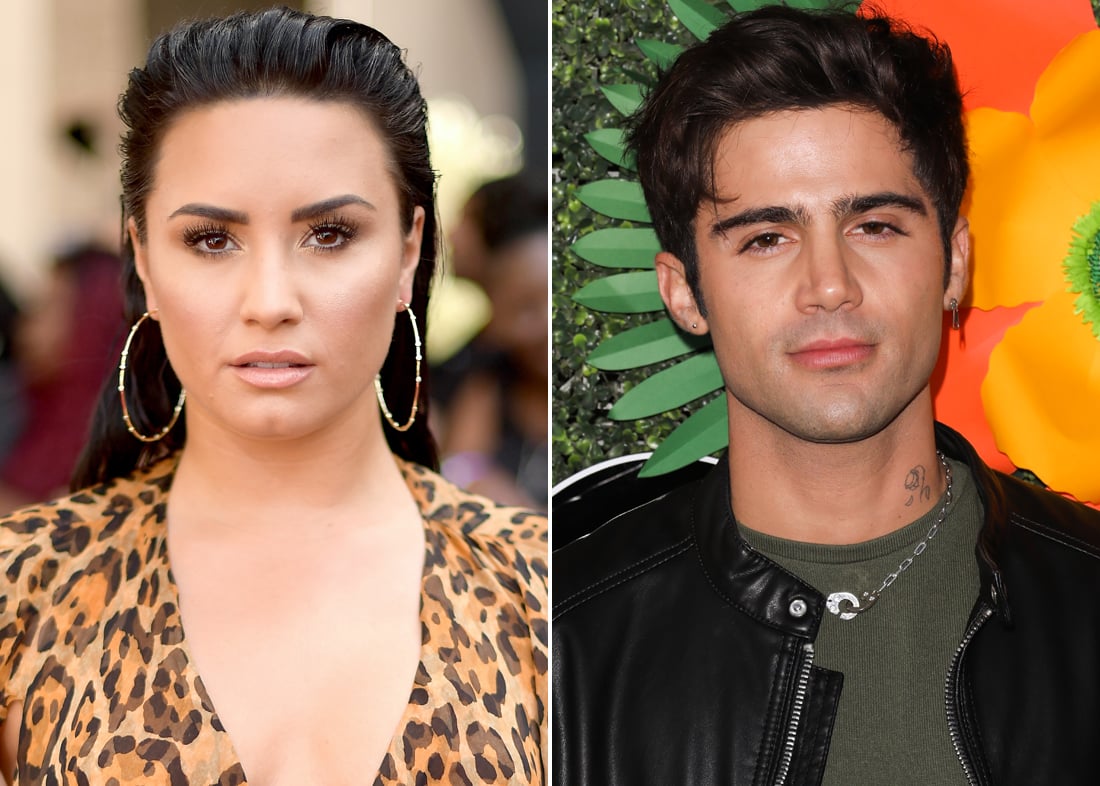 Max Ehrich is continuing to speak out about his split from Demi Lovato. In an Instagram live on Oct. 1 — a day after Demi seemingly addressed the breakup in her new single "Still Have Me" — the 29-year-old actor accused Demi of using him for publicity, saying, "It's just the craziest thing. This is the most bizarre experience that I hope no one ever has to experience, ever . . . It's a calculated PR stunt."
His statement came shorty after he shared details about how he reportedly learned of the breakup news online. "I was on the set of my new movie, SOUTHERN GOSPEL, with crew and cast members right next to me who literally watched me open my phone where I then opened a tabloid," he wrote in an Instagram Story on Sept. 27. "This is the God's honest truth of how I found out about the ending of the engagement and have people from my film who saw the whole thing go down and helped me get back into character to continue my job. I had cast and crew with families relying on me to do my job. That being said, please end this narrative and focus on more important issues in the world. I love and forgive everyone involved. Let us be. Let us heal. God bless."
The following day, Max took to Instagram yet again, sharing a series of Stories. "Please stop trying to 'Thank you, next' me," he wrote. "For I'm just a human being who has to go to work tomorrow AM where there are families with kids relying on me. To this moment... we haven't spoken over the phone... we haven't even officially ended anything to each other, literally. I'm here in real time with y'all. I love Demetria and just want her to be healthy and safe." He then addressed Demi directly, writing, "If you're reading this... I love you always... unconditionally... no matter what." He followed up by sharing a handful of Demi's older hits like "Get Back" and "Catch Me." "She inspires me every day and is an INCREDIBLE human being," he wrote. "I know it's not her writing these stories, it's a machine. I love her unconditionally."
Max spoke out about the ended engagement for the first time through Instagram Stories on Sept. 26. "Imagine finding out to the status of your relationship through a tabloid," he wrote. "While [you're] in the middle of filming a biopic movie about a Pastor in a Christian Church whose intention of the film is to help people." A source later refuted his claim, telling People, "Demi made Max aware that the relationship was over and it was going to come out in the press."
The couple's reported split seemed mutual when People first broke the news on Sept. 24. "It was a tough decision, but Demi and Max have decided to go their separate ways to focus on their respective careers," a source told the outlet. "They have respect and love for one another and will always cherish the time they spent together."
Demi and Max began dating in March, and got engaged four months later when the actor proposed to Demi on the beach. "I knew I loved you the moment I met you," Demi wrote on Instagram about Max at the time. "It was something I can't describe to anyone who hasn't experienced it firsthand but luckily you did too. I've never felt so unconditionally loved by someone in my life (other than my parents) flaws and all. You never pressure me to be anything other than myself. And you make me want to be the best version of myself." Demi has yet to publicly address the split, but the pair are no longer following each other on Instagram, and they have removed photos of each other.
Image Source: Getty / Matt Winkelmeyer / Paul Archuleta