How to Stay in Shape the Kate Middleton Way
You think those killer calf muscles and toned arms sculpt themselves? No way! Ever since she was a little girl, Kate Middleton has thrown herself into any physical activity she could, and it's set her in very good stead. At school, she was on the team for tennis, field hockey, swimming, netball, and rounders; and as she hit her 20s and 30s, she has kept some of these sports in her repertoire, ditched others, and added some new ones. So how does the duchess stay in shape with sports?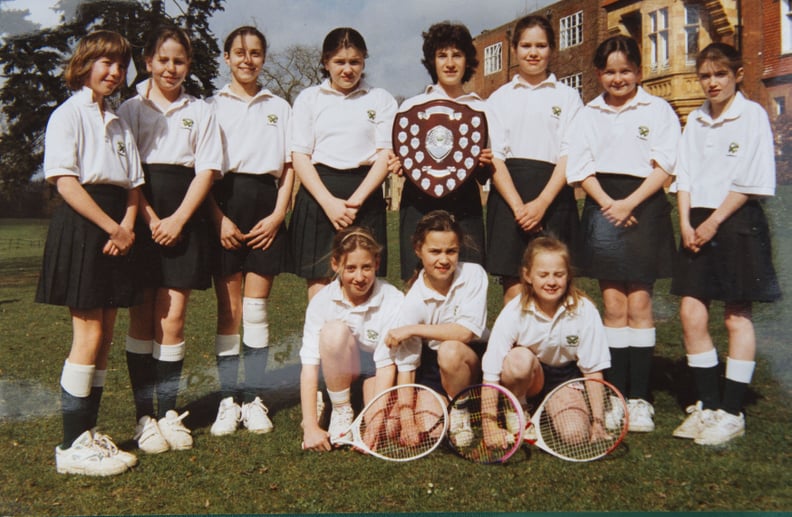 Tennis
Kate (pictured third from left) has been so passionate about the sport from an early age that she had the tennis court at Anmer Hall remodeled before she moved in, and she plays on it frequently, both with husband Prince William and her sister Pippa. One year, Kate was even spotted playing tennis on Christmas Day, and the Middleton family tennis coach was invited to the royal wedding.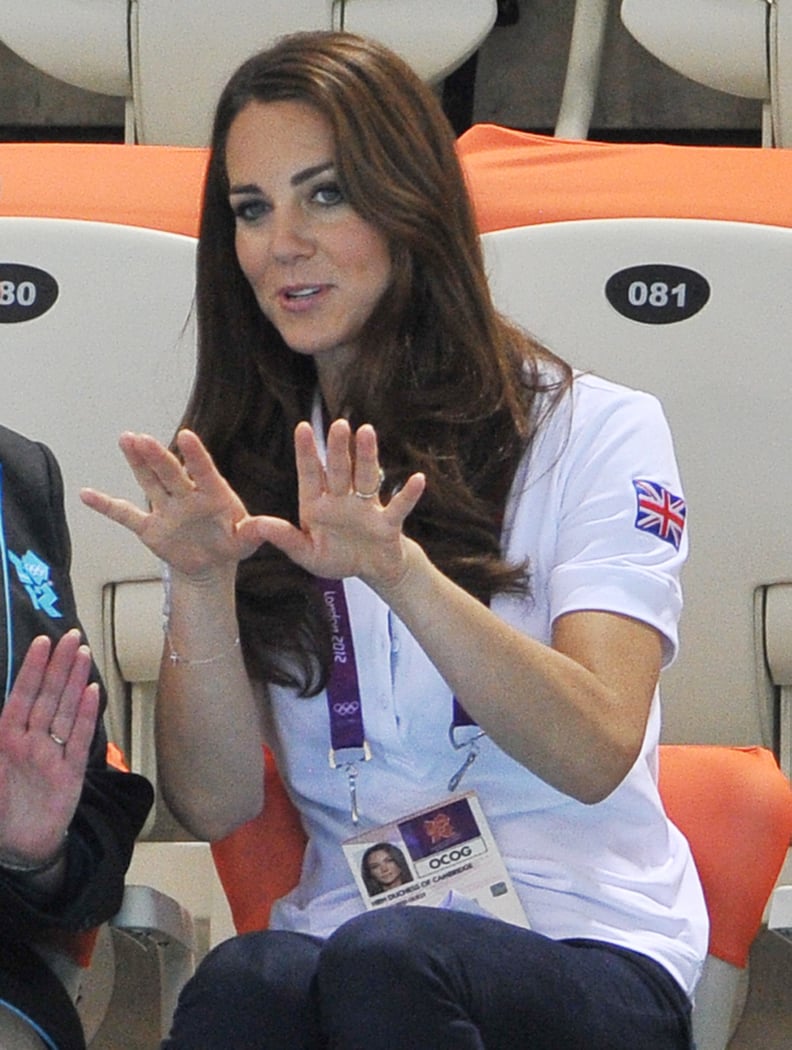 Swimming
Kate was on the swim team at school, and when she first went to St. Andrews University, it was an activity she bonded with Prince William over (they used to go swimming together at a local hotel). Kate taught Prince George to swim at the pool in Buckingham Palace, and she still swims regularly now, making the most of the pool at Anmer Hall. She was also gleefully present for the swim competitions during the London Olympics in 2012.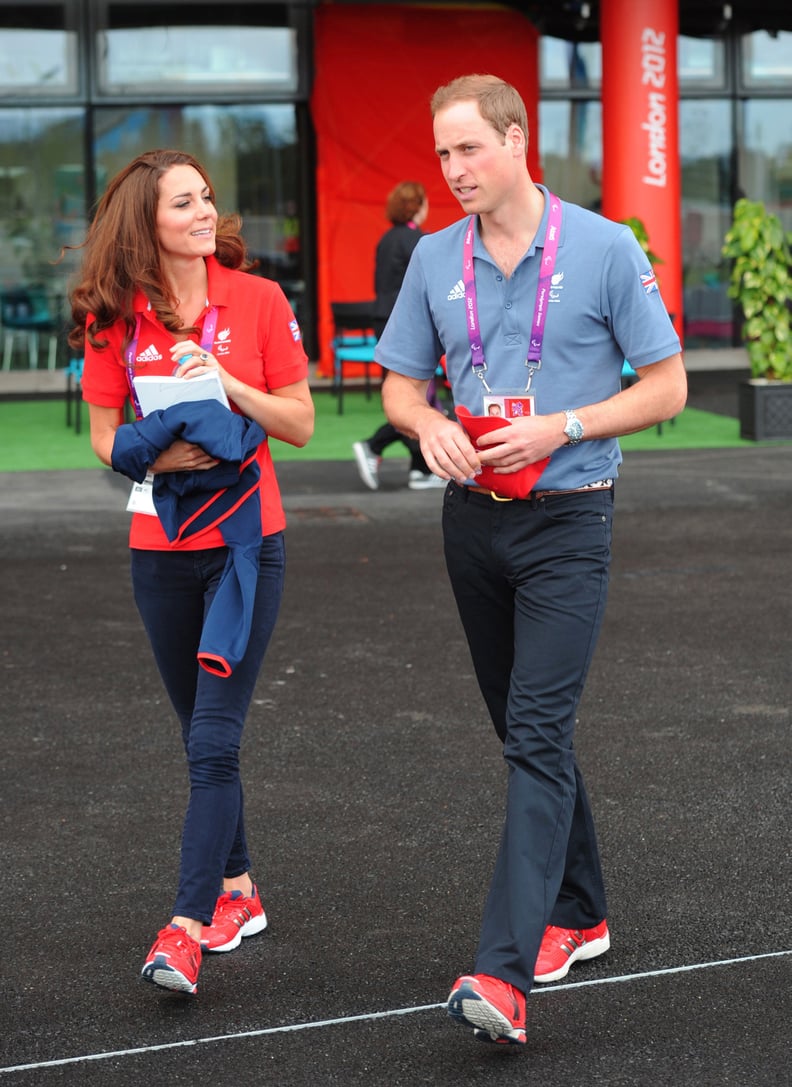 Yoga
The first indicator that Kate was a yoga fan was the guest list for the royal wedding back in 2011. As well as inviting the family tennis instructor from Mustique, the island's yoga teacher also attended. It was reported that Kate did pregnancy yoga with a private instructor at Kensington Palace when she was expecting Prince George, and since William has been seen throwing in a few yoga poses while warming up for the polo, it seems that he has also been taking lessons.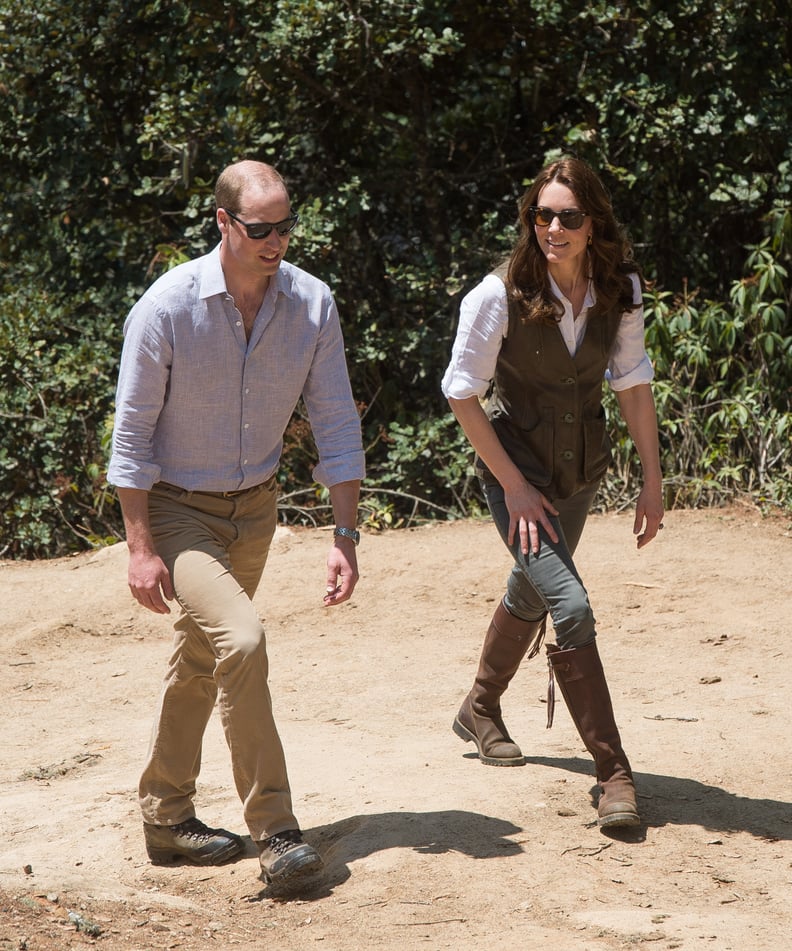 Hiking and Walking
When you're a royal, there's no point to having all that land if you're not going to use it. The family all love to go off walking and hiking for the day when they're staying in the countryside, and Kate is no exception. She's grown up going for epic walks with her family and still walks most days with her dog Lupo. While on her tour of Bhutan, she and William hiked up to the 10,000-foot Tiger's Nest Monastery.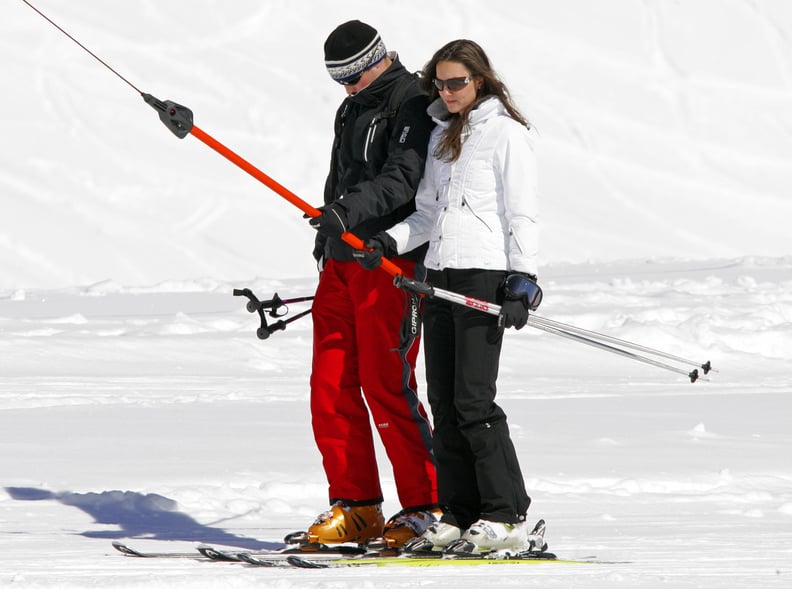 Skiing
One of the many ways that Kate keeps fit is by taking action-packed vacations! She has skied with her family since she was young and hits the slopes with William most years. Last year, they took Prince George and Princess Charlotte skiing for the first time, showing how important the sporty break is to them. William has even admitted in the past that his wife is better than him at the sport.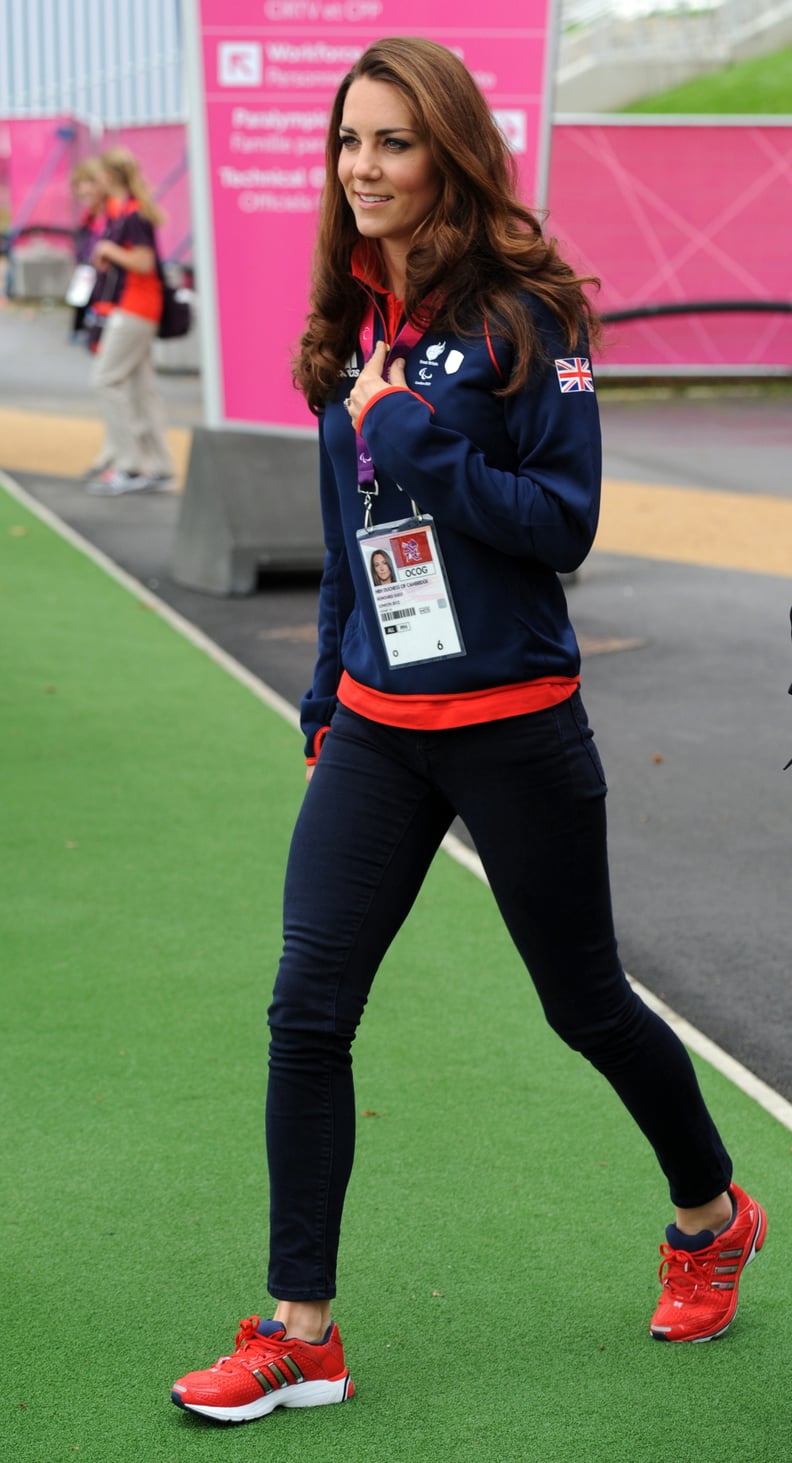 Personal Training Sessions
In the past, Kate would go to the gym, and in the run-up to the royal wedding, she and William were spotted working out at Princess Diana's old favorite, The Harbour Club. Now that going to a public gym is no longer a viable option, Kate has personal training sessions at home and has been spotted working out on the grounds of Kensington Palace.
Cycling
Kate used to cycle all over town when she first moved to London, and she and William still like to get on their bikes around their Norfolk home, Anmer Hall.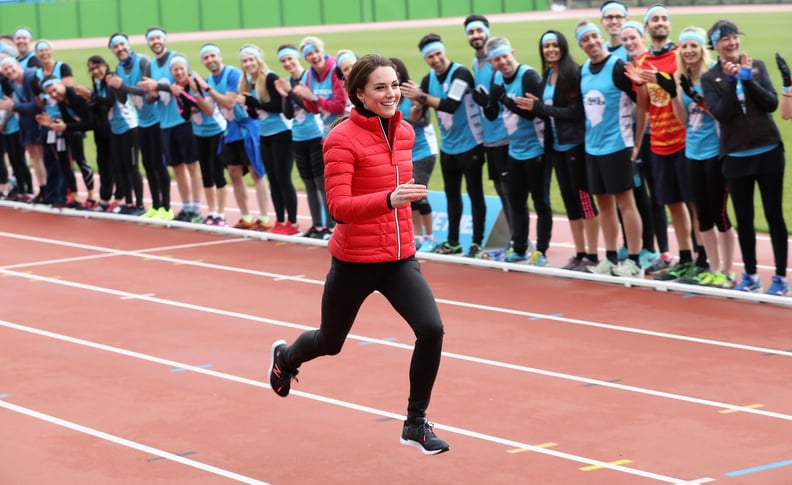 Running
Running has also been a favorite of the duchess for many years, and it is another activity over which she and William first bonded when they were at university together. The pair used to go on early morning runs before breakfast. It has been reported that Kate still runs now in the Norfolk countryside.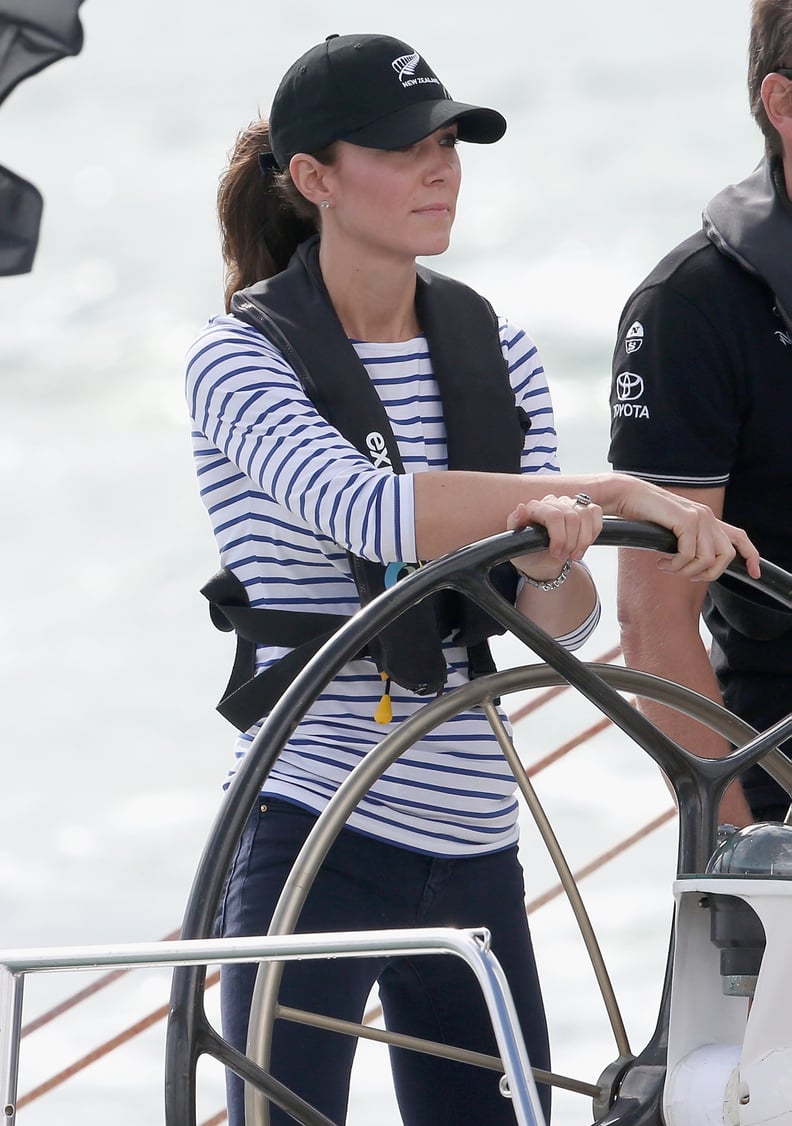 Sailing
We're not talking about the sailing of lazy, hazy Summer days sipping chilled Chardonnay and trailing a hand through the water — not for sporty Kate. She has sailed since she was a young girl, and she and William used to sail together in Anglesey. Kate certainly knows her way around a boat after working with crews on the English south coast when she was taking her gap year. She also raced against Prince William when they were on tour in New Zealand — and won.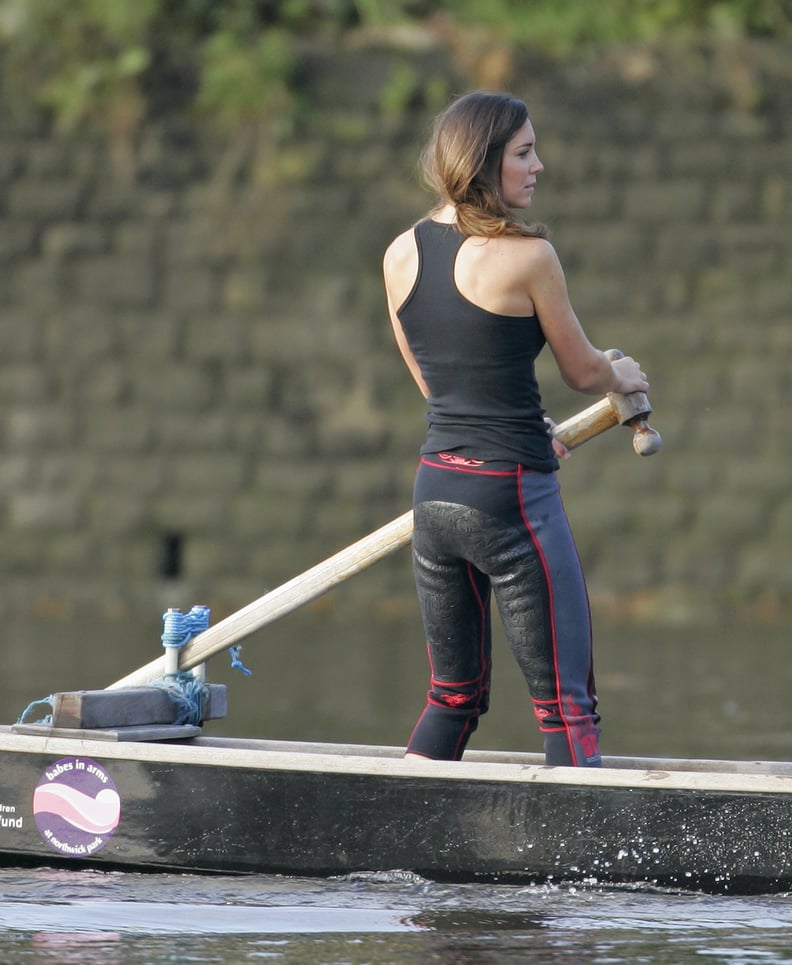 Rowing
It's not something that Kate gets the chance to do much of now, but she was in training to undergo a charity row across the English Channel with a group of girls back in her single days. Now she mainly gets to row on the machines in the gym at Kensington Palace and on occasional activities during royal tours.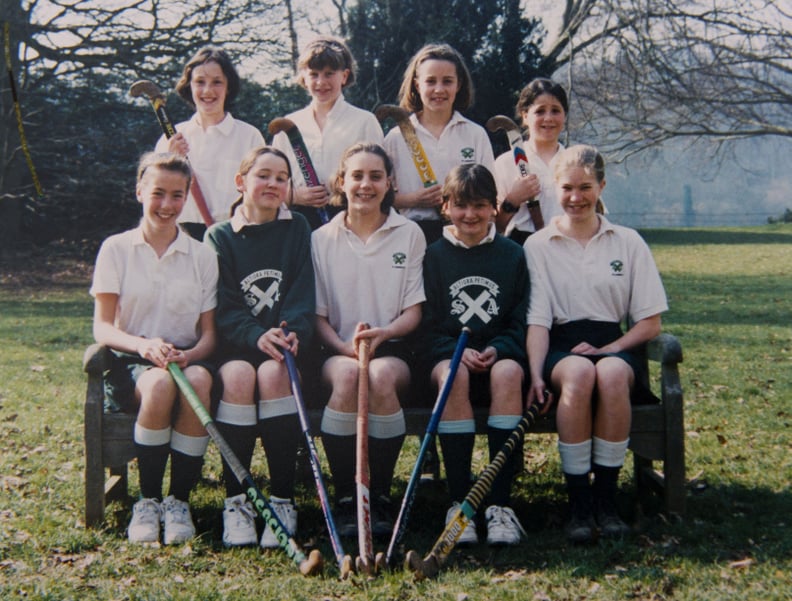 Field Hockey
Kate left field hockey behind when she finished school, but has shown her flair for the sport on assorted royal engagements as an adult.