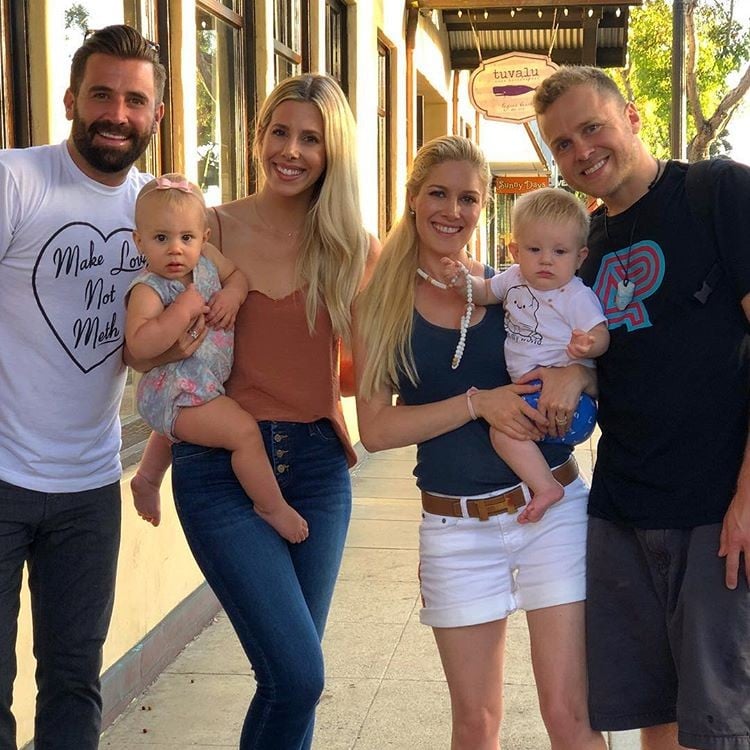 Dreams don't always come true, so even though we're getting a reboot of The Hills next year, that doesn't mean everyone from The Hills cast still hangs out all the time (despite what we like to imagine). However, when cast members do reunite, the result is always glorious. Here are all the times that the former Hollywood Hills inhabitants have hung out and posted for posterity on Instagram since the show ended in 2010 — hopefully, with The Hills: New Beginnings on the horizon, we'll be seeing a lot more of these mini reunions!
Lo Bosworth and Lauren Conrad hung out with friends at New York City's Beauty & Essex after a New York Fashion Week show in Fall of 2015.
Brody Jenner and Frankie Delgado hung out at the wedding of former NFL player Larry English in May of 2017.
Lauren and Lo spent a day at the beach in California with pal Jeannie Scharetg in June of 2014.
Lo and Lauren had a Romy-and-Michele moment at their Laguna Beach High School 10-year reunion in November of 2014.
Stephanie Pratt and Lo shared a beach day together in July of 2014.
Stephanie and friend Alishea Ray helped celebrate at the joint birthday party of Lauren and now-husband William Tell in 2014.
Lauren posted this shot of Frankie dancing with his new wife, Jennifer Acosta, in June of 2013.
Lauren and Lo reunited at the wedding of their mutual friend Maura McManus in August of 2014, where they both served as bridesmaids.
Stephanie grabbed a photo with Lauren and her business partner, Hannah Skvarla, at the launch of Lauren and Hannah's fair-trade marketplace in 2014.
Spencer Pratt and Heidi Montag shared some quality time with Jason and Ashley Wahler in July 2018 (along with their two new additions).
Lauren and Lo snapped a selfie with longtime friend Jilly Hendrix in June of 2014.
Jason and Frankie shared a bonding moment at the 2018 MTV VMAs.
Lauren shared this picture of Lo and Stephanie celebrating Stephanie's 26th birthday back in 2012.
Lauren and Stephanie celebrated mutual friend Hannah's pregnancy in January of 2015.