Neil Patrick Harris's Family Doesn't Get Any Cuter, and How Do I Become an Honorary Member?!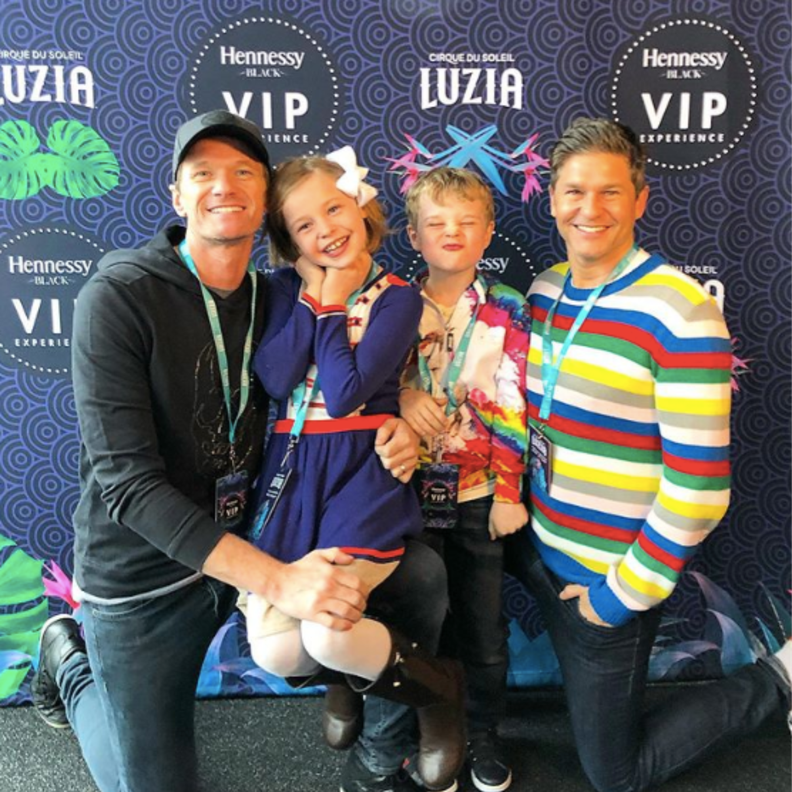 Between some truly well-thought-out Halloween costumes and some adorable appearances at Pride events, there's absolutely no denying that Neil Patrick Harris's family of four is anything less than cool. Neil married his husband, David Burtka, in Italy in September 2014 after being together for 10 years, and the A Series of Unfortunate Events star isn't shy about showcasing on social media how strong his connection is with his husband.
In an Instagram post celebrating his anniversary in April 2019, the actor wrote about the love he has for David. "My first date with David was 15 years ago today, and we've been nearly inseparable ever since," he captioned the photo. "I'm so, so grateful to this gorgeous man for giving me his heart, his shoulder, his strength, his lust, his laughter, his joy. He's an actor, chef, author, singer, producer, and the most wonderful, selfless parent I've ever seen. A sextuple threat, if you will. And I most certainly will. Happy 15th Anniversary, David. You keep making all my dreams come true."
Since welcoming twins via surrogate in October 2011, the family of four has shared some incredible moments together. Read ahead to meet Neil and David's children.
Gideon Scott Burtka-Harris
Neil and David welcomed both Gideon and his sister via surrogate on Oct. 12, 2011. And ever since, Gideon has been impressing us with his style choices (the little guy can wear the hell out of a suit!). While Gideon loves his sister, he's not looking for any additional siblings at the moment. "No. I mean, they have each other," Neil explained when asked if the twins wanted a brother or sister in a May 2019 interview with Us Weekly. "They're twins. So there's a boy and a girl, and they're super stoked together."
Harper Grace Burtka-Harris
As for Harper? She takes after Neil as far as her interests go. "She loves doing handstands. As do I. We're cut from the same cloth. I'm big up in circus stuff," Neil told Us Weekly. "We keep showing each other handstands [and] she corrects me more." How sweet!
More Pictures of Neil Patrick Harris and David Burtka's Kids