Travis Barker Loves Being a Dad — Meet Atiana, Landon, and Alabama
If we've learned anything about Blink-182 drummer Travis Barker over the years, it's that he loves tattoos and his three kids. With their rock-star dad in the spotlight for much of their childhood, Barker's kids, Landon and Alabama, and their stepsister, Atiana, haven't had the most conventional upbringing. And they've found themselves in the spotlight even more thanks to their dad's wife, Kourtney Kardashian Barker.
For his part, Barker has made it known since the beginning that his family is his number one priority. The musician even bought a home near their school when he and his ex-wife Shanna Moakler were separating so the kids would have a home base. "I bought a home that's very close to my children's school, so when she's with the kids, she's there; when I'm with the kids, I'm there. There's no making them travel back and forth to different houses," he explained to People back in 2017.
Whether he's gushing about his love for his children on Twitter, saying, "I love being a Dad more than anything, best thing to have ever happened in my entire life," posting sappy throwback photos on Instagram, or enjoying a nice family vacation, Barker is all about dad life — which is probably even busier now with the additions of stepchildren Mason, Penelope, and Reign, Kardashian Barker's kids from her relationship with Scott Disick.
On top of that, we can't help but admire the trio's close bond, both as siblings and with their dad. During Barker's sudden hospitalization in the summer of 2022, his daughter Alabama was right by his side to support him, asking fans via her Instagram Story to send prayers, per Us Weekly. Atiana also thanked fans via her Instagram Story for their "outpouring of love and prayers sent our way," adding, "It is heard, felt, and appreciated."
Get to know Barker's kids ahead.
Atiana De La Hoya
Born on March 29, 1999, Atiana De La Hoya is the daughter of boxing champ Oscar De La Hoya and Moakler; she became Barker's stepdaughter when he married Moakler in 2004. Since then, the two have had an undeniably close bond similar to that of her stepsiblings, which she's continued to nurture even after their parents divorced in 2008. You can find Atiana chilling on Instagram as well as showing off her creative talent on her art Instagram page (@artbyatiana), which has made its way onto a custom bag for Machine Gun Kelly back in 2020.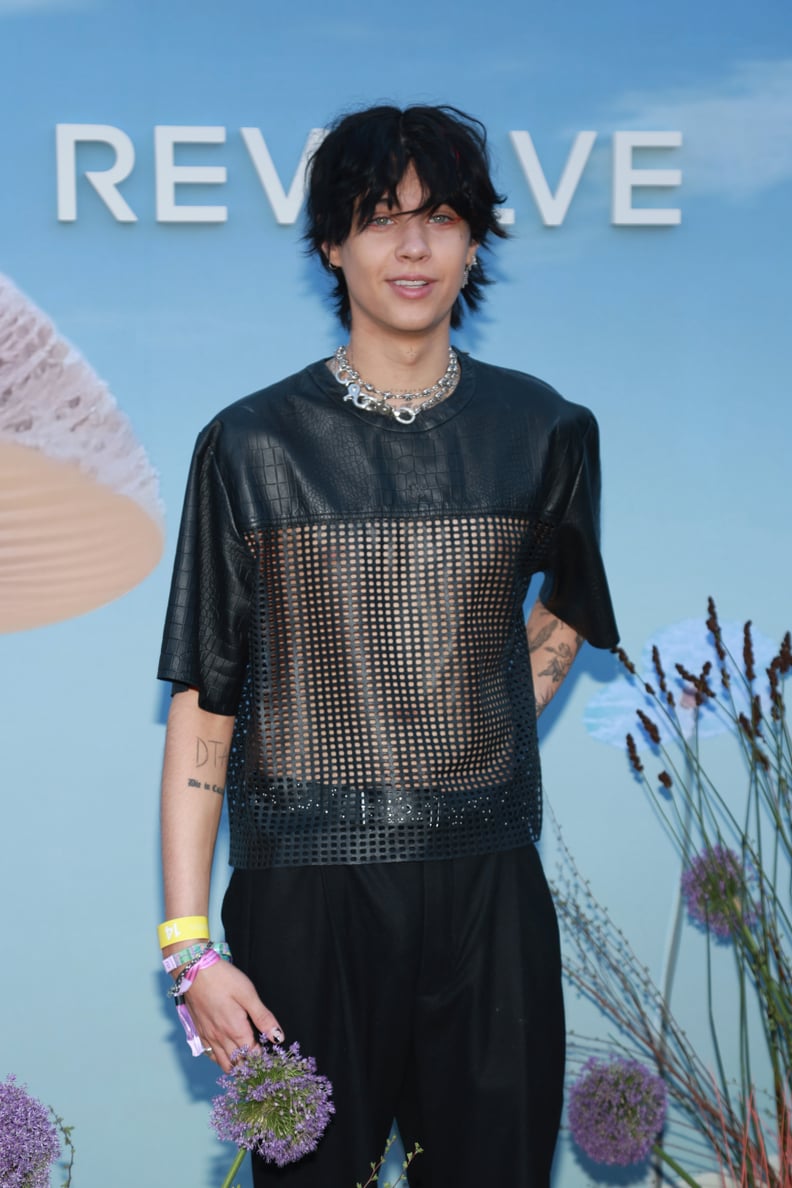 Landon Asher Barker
Born on Oct. 9, 2003, Landon Asher Barker is Barker and Moakler's first kid together. Like his rock-star dad, Landon has developed a love for music (even performing a drum set at a 2016 Blink-182 concert). In addition to his own songs — "Don't Need Her," "Trust," and "Holiday" — he wrote and was featured in Machine Gun Kelly's "Die in California" track on his "Mainstream Sellout" album. Landon also starred alongside the singer, his dad, and Lil Huddy in the musical film "Downfalls High."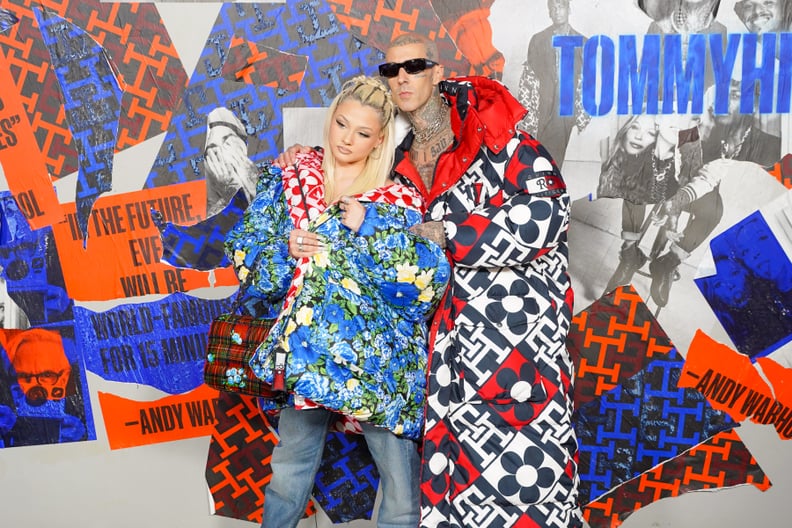 Alabama Luella Barker
The youngest of the fam, Alabama Luella Barker was born on Dec. 24, 2005, and is Barker and Moakler's first daughter and second child together. If you watched MTV's "Meet the Barkers," you may remember baby Alabama's birth from season two. A YouTube personality with her dad's musical gene, Alabama has released a few bops, including "Heartbreaker" and her rendition of the Christmas jingle "Mistletoe."
Being the rock-star dad he is, Barker has filled in as Alabama's makeup model during an Instagram tutorial — they're the definition of father-daughter goals. In case you need additional proof, watch their Father-Daughter Challenge on MTV's YouTube channel.
More Photos of Travis Barker's Kids