Jason Momoa Gets a New Motorcycle and Immediately Spray-Paints It Black, Because of Course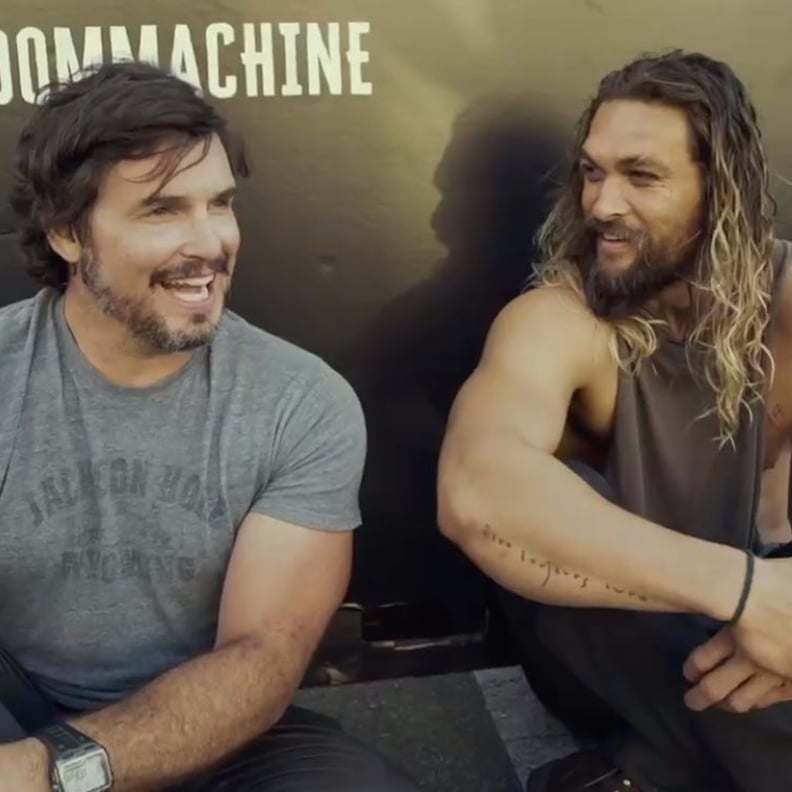 It's no secret that actor, family man, and muscular epitome of human physiological excellence Jason Momoa is a fan of motorcycles. His 2014 film Road to Paloma features Jason's very own bike, a Harley-Davidson Panhead lovingly nicknamed "Mabel" after his adorable grandma, and he is open about his desire to expand his collection. So imagine his surprise when the motorcycle manufacturer sent one of Jason's closest longtime friends all the way to the Australian Aquaman set to surprise him with a brand-new motorcycle!
Jason's freak-out when he realized his friend was halfway across the world to see him was lovable enough, but once he saw the new Harley, he totally lost it. Luckily for us all, the entire experience was documented on Instagram — including the moment when Jason decided his Harley was too shiny and proceeded to spray-paint the custom bike matte black. Gotta love a man with style, right? Watch the actor's incredible reaction to the surprise and check out pictures from the entire experience ahead.