Jenna Ortega Interview About Jurassic Park: Camp Cretaceous
Jenna Ortega on the Life-Changing Advice She Got From Penn Badgley and the Last Thing She Took From Set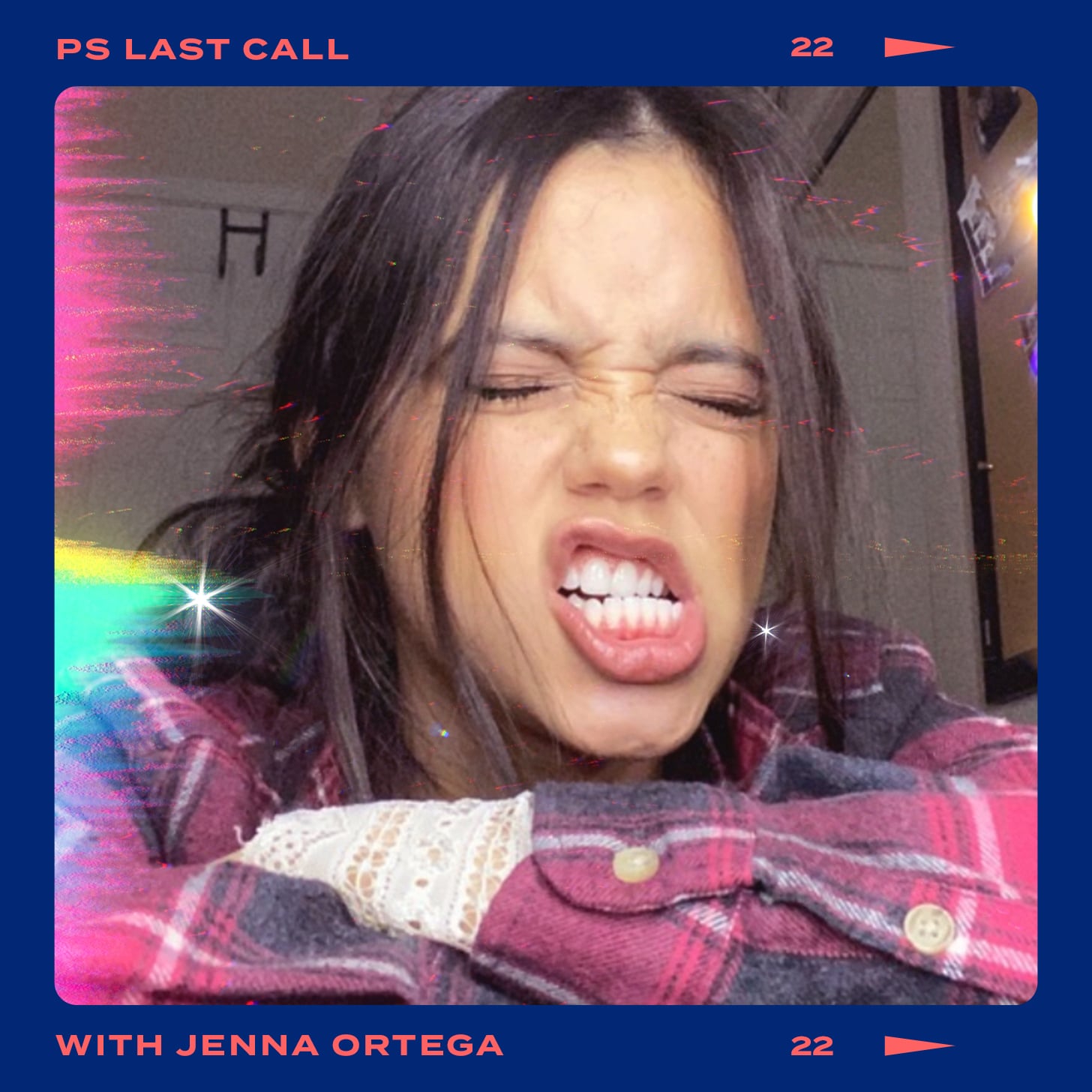 In our Q&A series Last Call, we get down to the bottom of every last thing with some of our favorite celebs — from the last thing they texted to the last thing they binge-watched. This week, actress Jenna Ortega takes our call.
If you've watched Netflix's creepy-yet-addicting series You, then you definitely became a fan of Jenna Ortega in her breakout role as Ellie Alvez on the hit show's second season (fingers crossed we get more Ellie in season three). Before working alongside Penn Badgley's terrifying Joe, she starred on everything from Disney Channel's Stuck in the Middle to Jane the Virgin.
Now, she's back on Netflix in the new animated series Jurassic Park: Camp Cretaceous, starring as one of six teens chosen for the trip of a lifetime to a new adventure camp across from Isla Nubar. However, she soon discovers dinosaurs have wreaked havoc across the island. Ahead of the series premiere, we chatted with Jenna about the last thing she took home from set, the latest series she's been watching, and more!
What was your last day filming for Jurassic Park: Camp Cretaceous like?
I haven't had a last day yet. Plus, when doing voice-over work, you're never really finished. You think you've had your final session, then five months later, you'll be brought back in for another session for ADR or something. Then that happens about two more times. They might have you record one line from home, too!
Last piece of advice you received from a costar that changed your life?
Penn Badgley emphasized the importance of not making my main source of happiness reliant on whether or not I was working. I found it incredibly helpful considering this industry is so spontaneous, you could work nonstop then not work at all for two years — you never know. I'm a busybody; not working kind of freaks me out.
Last thing you texted?
"Also not sure what I was doing last night but it left my ass sore as hell." (Referring to a night shoot that ended with a chaotic scene.)
Last thing you watched on Netflix?
Just started watching New Girl.
Last thing you ordered online?
ISO 400 35mm film.
Last photo on your camera roll?
A screenshot of the Apple Music screen playing "Sugar" by Lenny Kravitz. I think I want to put it on a playlist that has yet to exist.
Last thing you do before going to bed?
Down a ton of water because I probably feel I didn't drink enough throughout the day.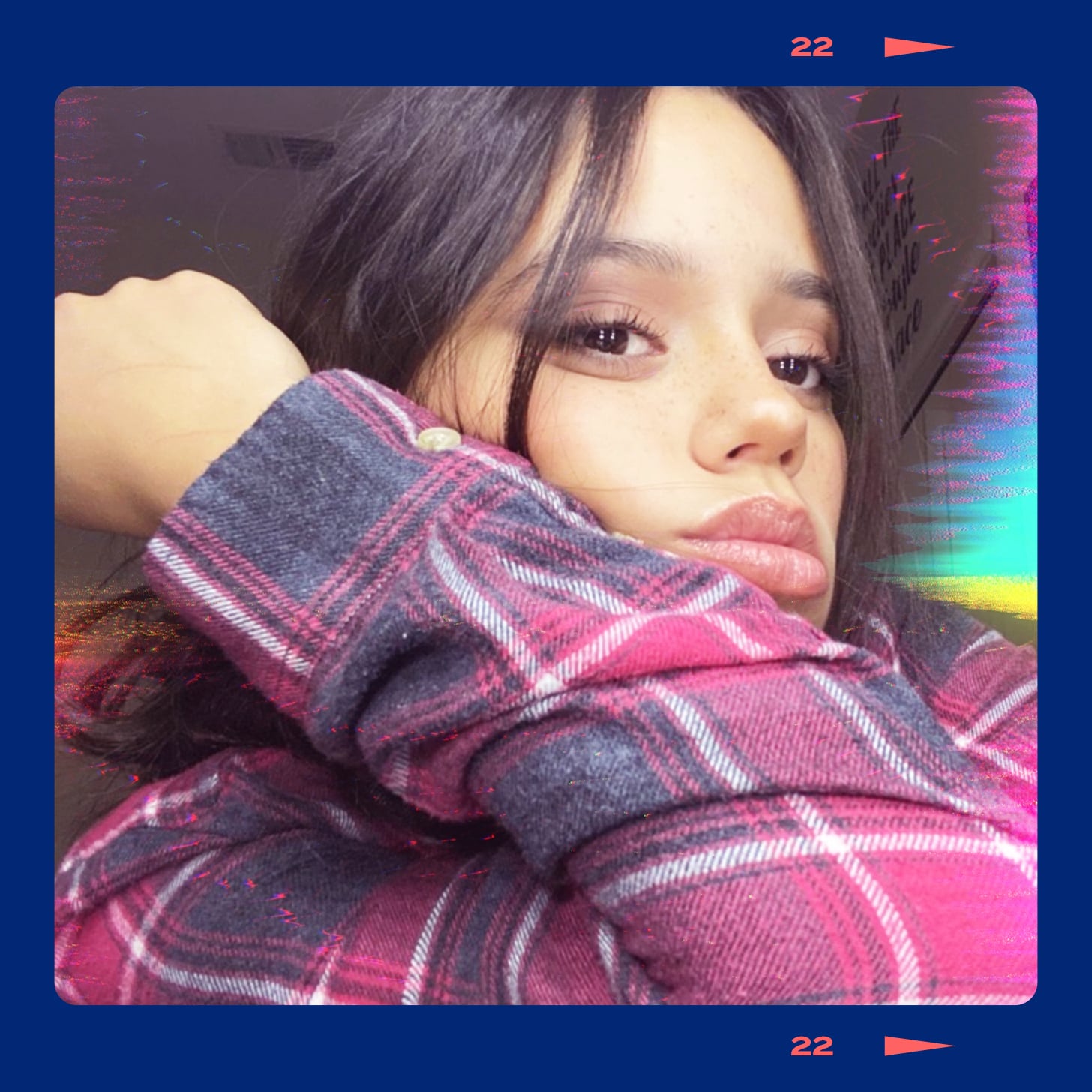 Last gift you received?
Julie Bowen knit me a beanie!
Last workout?
A random 45-minute HIIT workout a friend found online and wanted to try.
Last time you got dressed up?
I had a photo shoot this past Saturday. I had to put actual pants on for the first time in months!
Last book you read?
Currently I'm trying to get into Tao Te Ching, the Derek Lin translation.
Last song or album you listened to?
I'm listening to "Always See Your Face" by Love as I'm writing this. The last album was The Score by the Fugees; I was listening on my way to and from work yesterday.
Last time you were star-struck?
Probably when I met Stevie Wonder in 2017.
Last thing you took home from a set?
A crew hat as a wrap gift from the Songbird set.
Last song you sang in the shower?
Mmmm, maybe "Halfcrazy" from Musiq Soulchild?
Be sure to check out Jenna in Jurassic Park: Camp Cretaceous, out now on Netflix!
Image Source: Jenna Ortega