Jerrie Johnson Claims Film Director Sexually Assaulted Her
"Harlem" Star Jerrie Johnson Alleges Director Marc Cayce Sexually Assaulted Her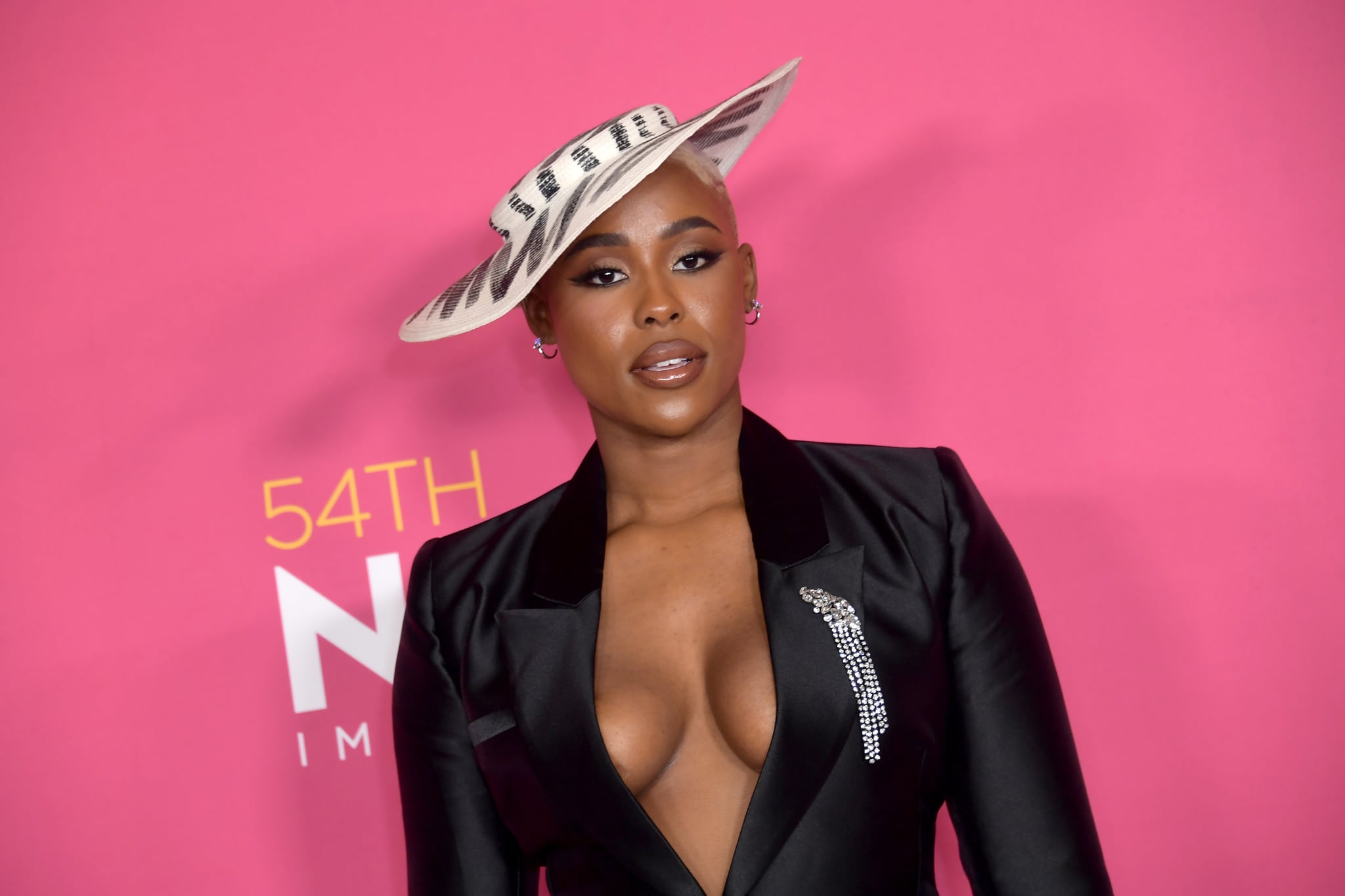 Content warning: this article mentions an incident allegedly involving sexual assault.
Jerrie Johnson is speaking out via social media about a disturbing encounter she allegedly experienced at a recent Hollywood event, in which they claim that film director Marc Cayce sexually assaulted and misgendered them. According to the "Harlem" star, the incident occurred at a movie premiere afterparty when a friend of hers introduced her to Cayce.
"I tell him what show I'm on about three times, tell him it's nice to meet him, exchange info, and he whispered in my ear, 'I don't want to hurt your feelings brother,'" Johnson wrote on their Instagram Story on Feb. 28. "And I said, 'My feelings don't get hurt and why are you calling me brother [?] I'm not a brother.'" The actor then claimed that Cayce proceeded to pinch her nipple, which they called "disgusting and so inappropriate." Johnson added, "And then I told another friend [what happened] and he told me that he unconsentually smacked her ass when she walked by him."
"Listen, I'm the wrong one," she continued in her Instagram Story. "I don't care about LA culture or industry culture or any of that. You should not be touching people inappropriately for ANY REASON!!" Cayce has not publicly responded to the allegations, and reps for Johnson and Cayce did not immediately respond to POPSUGAR's requests for comment.
Johnson's "Harlem" costars also spoke out to support her following her allegations. "This [is] absolutely unacceptable and disgusting," Meagan Good wrote in an Instagram Story above a reposted article of Johnson's claims. "Spread the word. Cause we ain't having this!" Grace Byers also commented in her own Instagram Story and wrote, "Standing with @thejerriejohnson and calling out Marc Cayce on this disgusting encounter," while Shoniqua Shandai added in another, "Disgusting & inappropriate. Standing with you sis @thejerriejohnson."
If you or someone you know would like to speak with someone who is trained to assist sexual assault survivors, please call the National Sexual Assault Hotline at 1-800-656-4673.