Jerrie Johnson Interview About Prime Video's Harlem Show
On Our Radar: Look Out, World! Jerrie Johnson Is Just Getting Started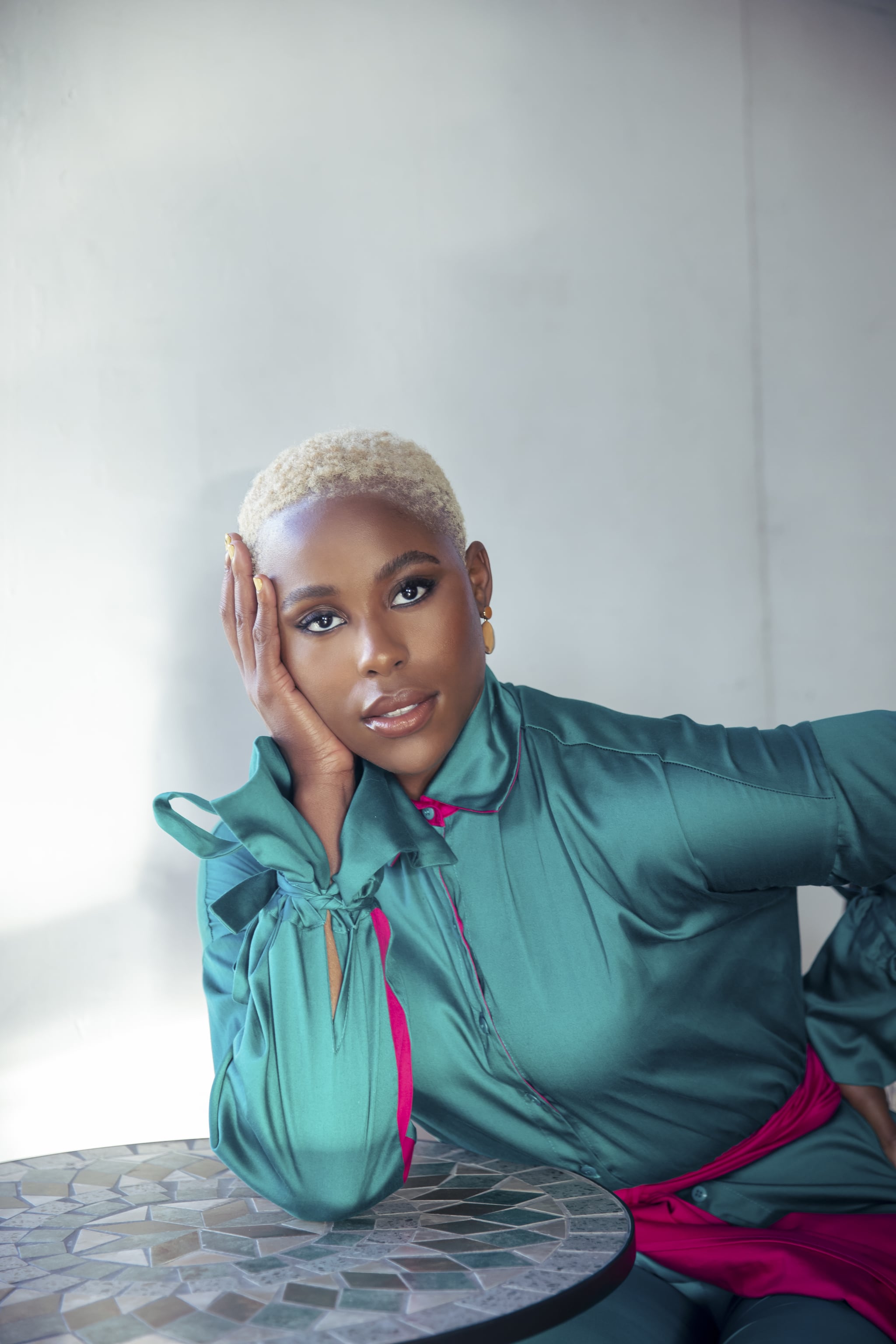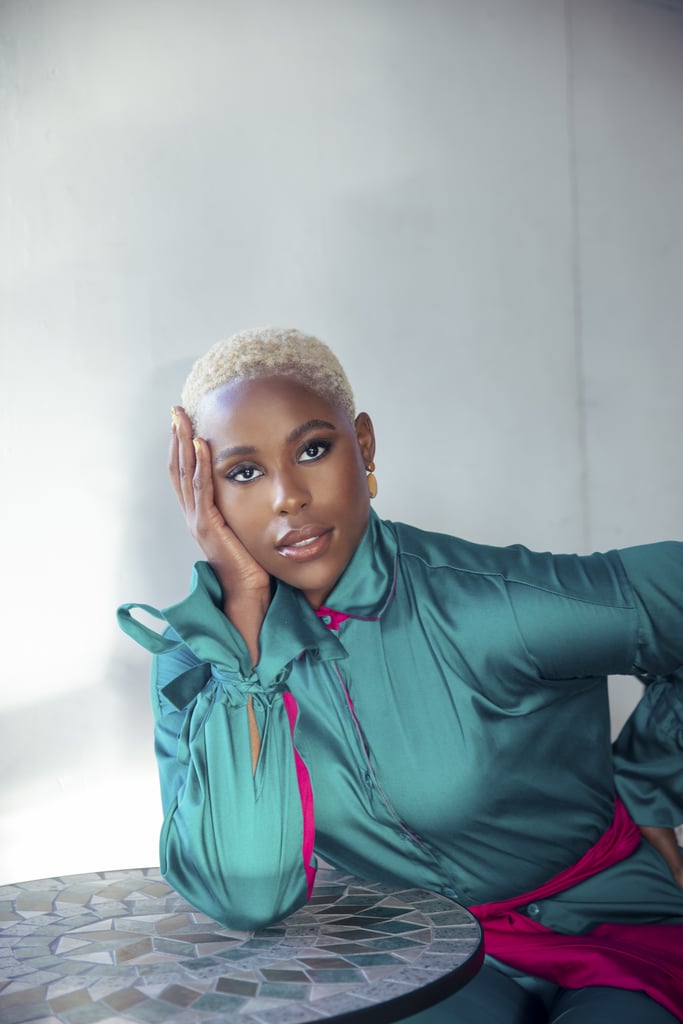 Say it with me: Jerrie Johnson. The actor currently stars on Prime Video's Harlem, and if you're not familiar with them yet, it's time to get acquainted.
The new series was created by Tracy Oliver and follows four ambitious and fashionable girlfriends in their 30s living in New York. Johnson plays successful queer dating app creator Tye, who has a hard time showcasing her vulnerability and purposely keeps her romantic partners at a distance. The cast also includes Meagan Good as Camille, an accomplished anthropology professor who is still hung up on her ex; Grace Byers as Quinn, a fashion designer who is struggling to keep her business afloat, all while searching for the perfect partner; and Shoniqua Shandai as Angie, a carefree singer and actress who is living rent-free with Quinn.
"It's a hoot," Johnson told POPSUGAR about the show. "It is revolutionary just in how dynamic these Black women are, which is something that we haven't seen before in television. The way we look physically as people is so different and so nuanced. The way we're costumed is so different from anything that I've ever seen."
"It is revolutionary just in how dynamic these Black women are, which is something that we haven't seen before in television."
When Oliver was casting for the part of Tye, she was adamant that the character be played by someone who was actually queer. Luckily for her, Johnson was one of the first people who auditioned for the role. "It was interesting because it was at a point during my time in LA where I was getting anxious a little bit," Johnson recalled. "I was getting anxious about whether I would have my manifestation come to fruition of me booking a series regular in six months."
Well, exactly six days before they hit that six-month mark, Johnson officially signed her contract for Harlem. "As soon as I put on the outfit that I was calling my Tye outfit, I felt like Tye. And it just was so authentic," Johnson said. "The producers and the writers were so nice, kind, open, and inviting. I wasn't in the industry and they didn't have a chance to see anything that I did before that point, so the fact that they took in my energy the way that they did and trusted me with this role, this part, was very beautiful."
Johnson was the first of the four leads to book their role, followed by Byers. For Johnson, it's been a "very elevating experience" to get to work alongside such an incredible cast. "They all were so inviting and the space that was created was so judgment-free," they explained. "It was immediately like, 'Oh my God, we hit the jackpot with you four women. We're so glad that you love each other. What can we do to make you feel most comfortable?' That was the energy the whole time and I think it's a testament to Tracy and Meagan for creating this space."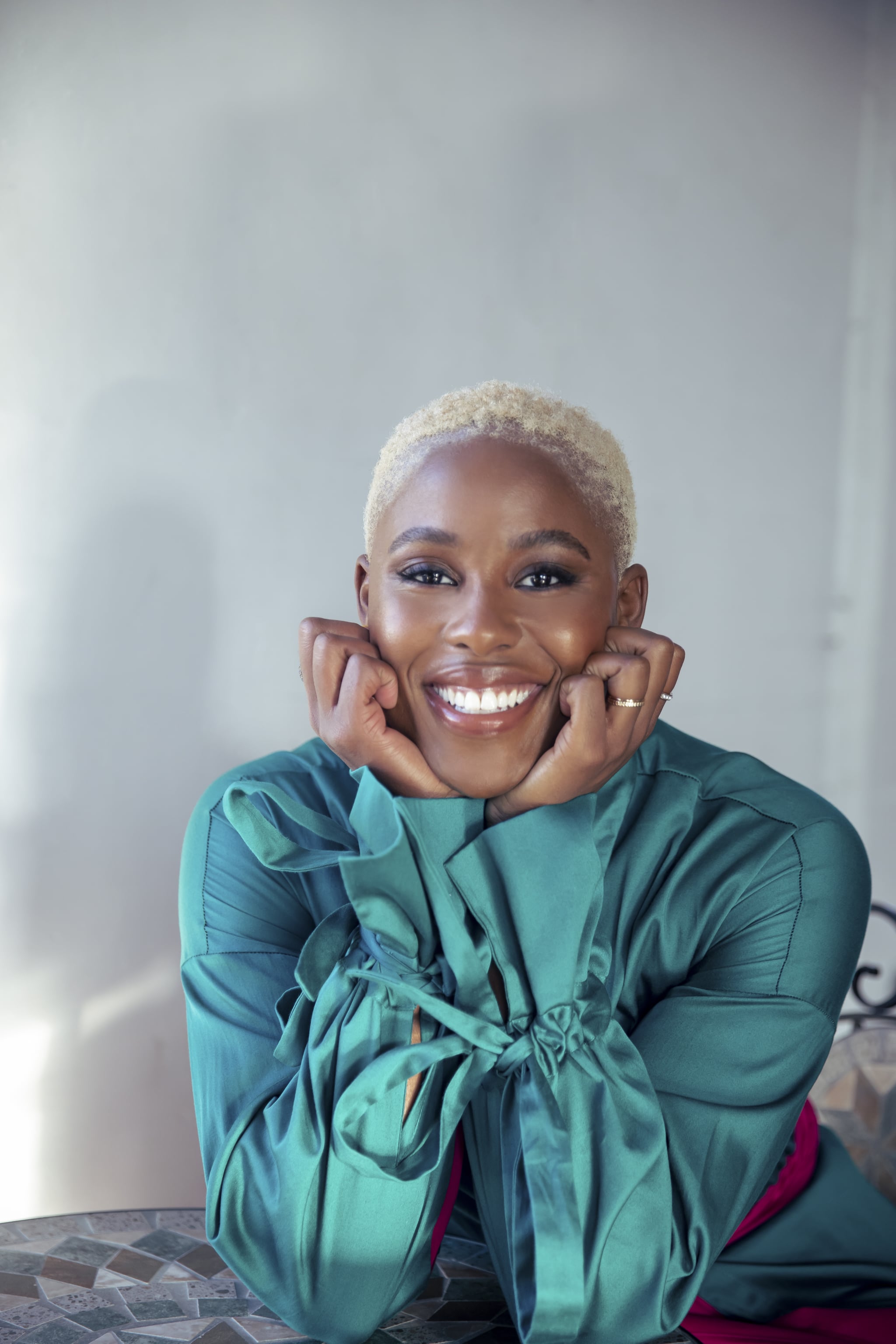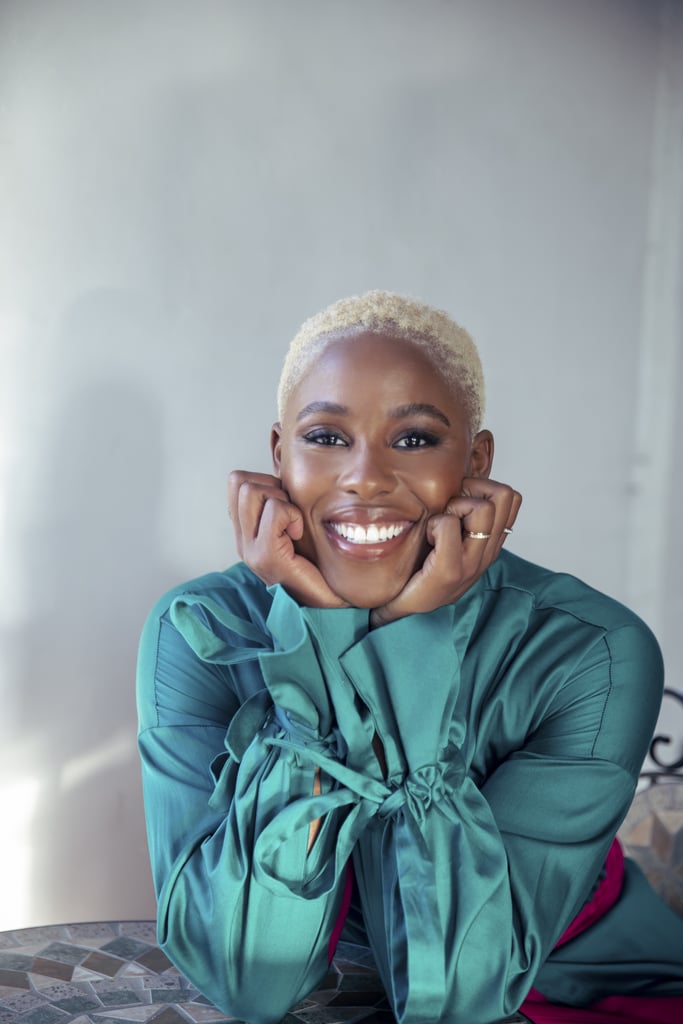 While the series is meant to be a comedy, it still does a great job tackling real-life issues that many women face in a truly authentic way. We see Camille struggle with not having her whole life mapped out like she thought she would, while Tye grapples with her vulnerability issues. Through watching the characters navigate their careers, relationships, and lives on screen, Johnson hopes people — especially Black women — feel seen.
"Sometimes there can be a tightening that happens because Black women are so protective of themselves and each other, and rightfully so. Because who in America is going to protect us if it's not ourselves?" Johnson said. "I want people to get through the first episode and go, 'Oh my God, I feel safe in this space . . . for Black women to be able to resonate because that's a healing experience that some people don't have to think about because they get all of those healing and reconfirming images of things that are possible in their lives all the time. And so when we do get something like that, it's a breath of fresh air."
"I want people to get through the first episode and go, 'Oh my God, I feel safe in this space.'"
Johnson has always had a passion for telling stories. Before landing a lead role on Harlem, Johnson made her TV debut on Freeform's Good Trouble, and way before that, they were writing poetry in middle school. Johnson recalled one of her teachers giving them the book For Colored Girls when she was 13 years old and how they immediately felt less alone upon reading it. "From there, I went to a performing arts high school, and I've been performing ever since," she added. "I enjoy getting to tell stories that haven't been told. I enjoy tapping into another person's psyche because I am a person who is very self-aware and self-reflects a lot . . . I love playing characters that are nothing like me because I then gain compassion for a person that I may not have resonated with their experience before that moment."
Now that Johnson has dipped their toes in the acting world, she trusts their inherent talent a whole lot more than they did when she first started out. "I feel like I may have had a tendency in my younger years to want to do and be everything," they admitted. "In grad school, one of my teachers told me that not every character needs everything that you have and that was just such a mind-boggling, prolific moment in my life because I thought that that's what it meant to work hard — to give every character my all, to push. So now I feel like I work with such an ease that may really be natural. But the other thing is reactionary to my life experience — being a queer girl in North Philly and what that has done."
Looking ahead, Johnson would love to work with Regina King, Regina Hall, Viola Davis, and Angela Bassett next. Basically, all the legends, no big deal. She'd also love to play a character that's totally different from Tye, like a Marvel villain. As for what she'd love to see from Tye — if when Harlem gets picked up for a second season, that is — Johnson said they want Tye to "attempt to engage romantically and consistently with one person or persons." And if the show decides to incorporate the COVID-19 pandemic in its storyline somehow, Johnson is curious to see what Tye would do during quarantine given that she wouldn't be able to go to the office.
Outside of Hollywood, however, Johnson is manifesting buying a farm. They'd love to set up healing pods in Philadelphia and have a space where "Black creatives can come and create without the white gaze" and reconnect with the land. "I feel like that's what's ancestral to Black people. Just being all huddled up sometimes on the East coast or in the concrete jungle is alarming," Johnson explained. "There is a component of us going back and growing our own food and tasting what we've grown, of figuring out how we can live a sustainable lifestyle. In the direction that we're going, resources are low . . . so how do we share that knowledge so that people can be empowered? One, you can heal yourself. Two, you have the ability to grow what you eat and live off the land. And three, there's nothing we can't do." And she's right, the sky is the limit.
Harlem is available to stream on Prime Video now.
Image Source: Cécile BOKO