22 Adorable Pictures of Real-Life Couple and The Kissing Booth Stars, Joey King and Jacob Elordi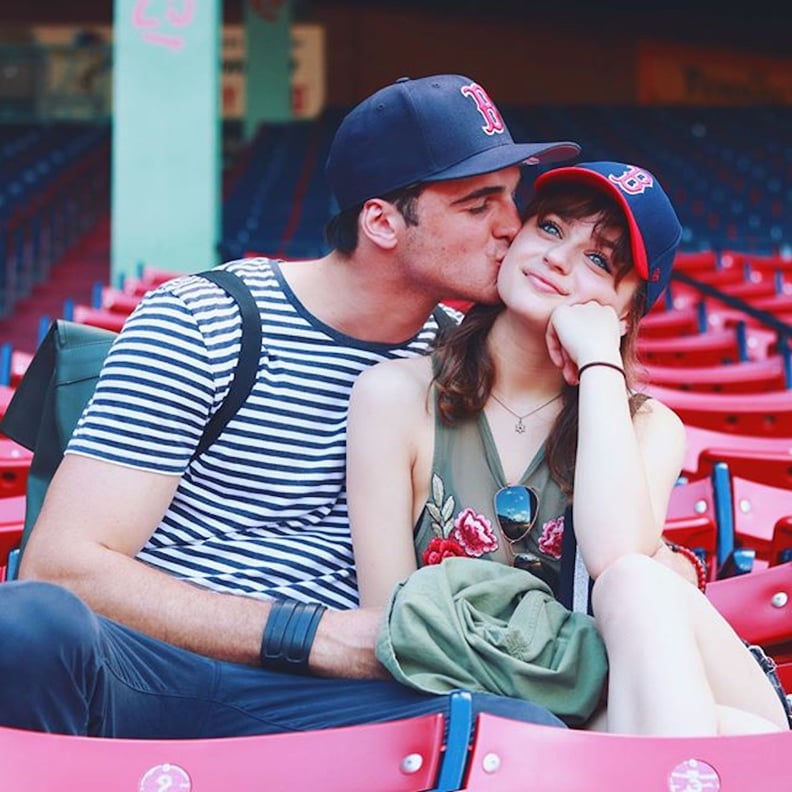 In May 2018, Netflix released a new original film called The Kissing Booth. As you might've imagined it has to do with, well, a kissing booth and teen romance. Follow along closely for this one: In the film, Shelley, played by Joey King, is best friends with Lee, played by Joel Courtney, who has a hot older brother. Despite having best friend rules, Shelley falls for Lee's brother Noah, played by Joey's real-life boyfriend, Jacob Elordi. Yes, that was a lot, so long story, short: Joey and Jacob are an item and it's too cute.
While this movie is a favorite of teens, the real-life romance between Joey and Jacob is even sweeter. The two began as just friends while filming the Netflix movie in South Africa, but they've been Instagram official since Spring 2017. Ever since they began showing off their romance on social media, they can't stop and we're not complaining.
After dating for more than a year the two actors are still in love despite being from opposite parts of the world — Joey is from Los Angeles and Jacob is from Australia. In honor of their love, we've rounded up all of the times they proved they are one happy couple.
The lovebirds took advantage of springtime in Los Angeles by enjoying a hike to the Hollywood sign in April 2017.
The pair had a blast on the set of The Kissing Booth, even if night shoots got a little strange.
These two don't mind having a third wheel when it comes to their co-star Joel Courtney.
The happy couple buttered up — um, we mean cuddled up — with some Butterbeer while checking out Hogwarts land at Universal Studios in 2017.
In July 2017, the young couple took in a Boston Red Sox game, and Jacob couldn't help but give his girlfriend a sweet kiss in the stands.
The two actors enjoyed some Boston cream pie while taking in the Boston culture last year.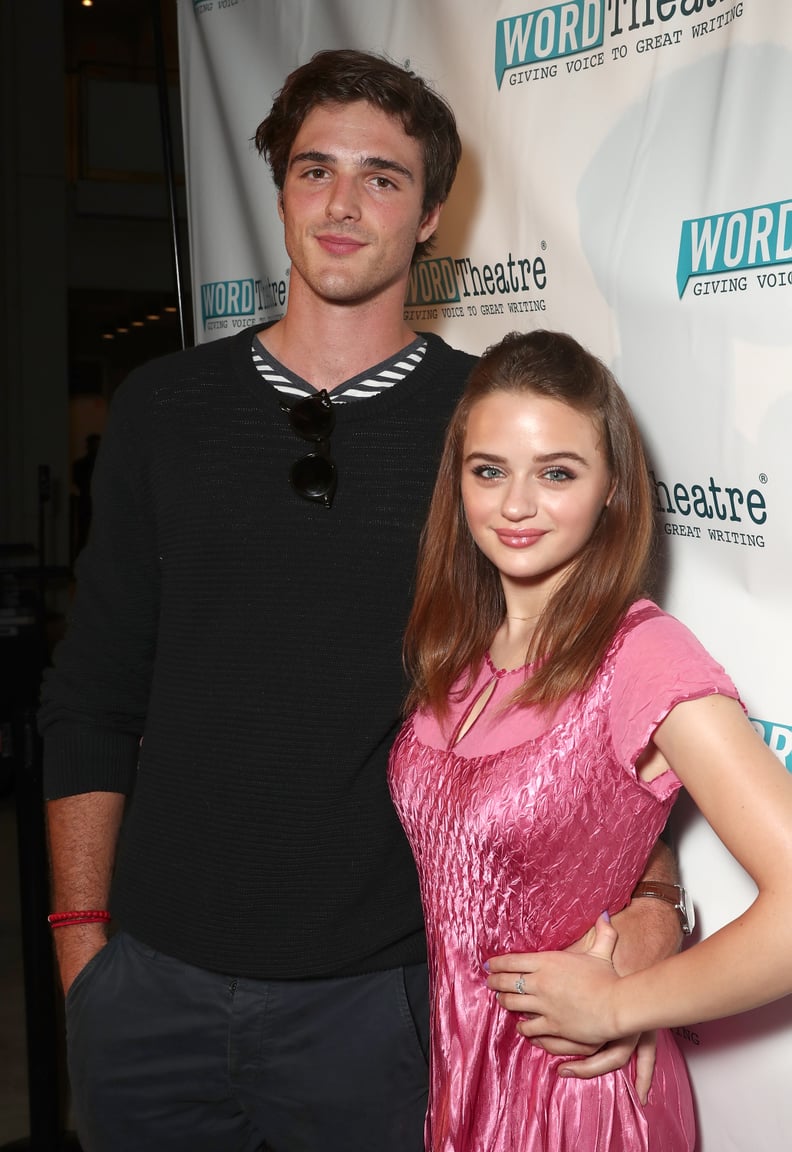 In August 2017, the newly together duo attended a benefit at John Anson Ford Amphitheatre in Los Angeles.
The duo slayed the costume game as Jack and Sally from The Nightmare Before Christmas in October 2017.
When Christmas time rolled around the pair celebrated by visiting Harry Potter World at Universal Studios, and hiding behind Christmas trees.
In December 2017, the two lovebirds jetted off to Australia so Jacob could show Joey where he's from.
They goofed off down under and proved that sharing is caring ... at least when it comes to ice cream.
Joey and Jacob have the funnest date nights, including evenings at the roller rink!
Joey isn't a big fan of the dentist, so her boyfriend made sure to come with her and hold her hand. Clearly, he's a keeper!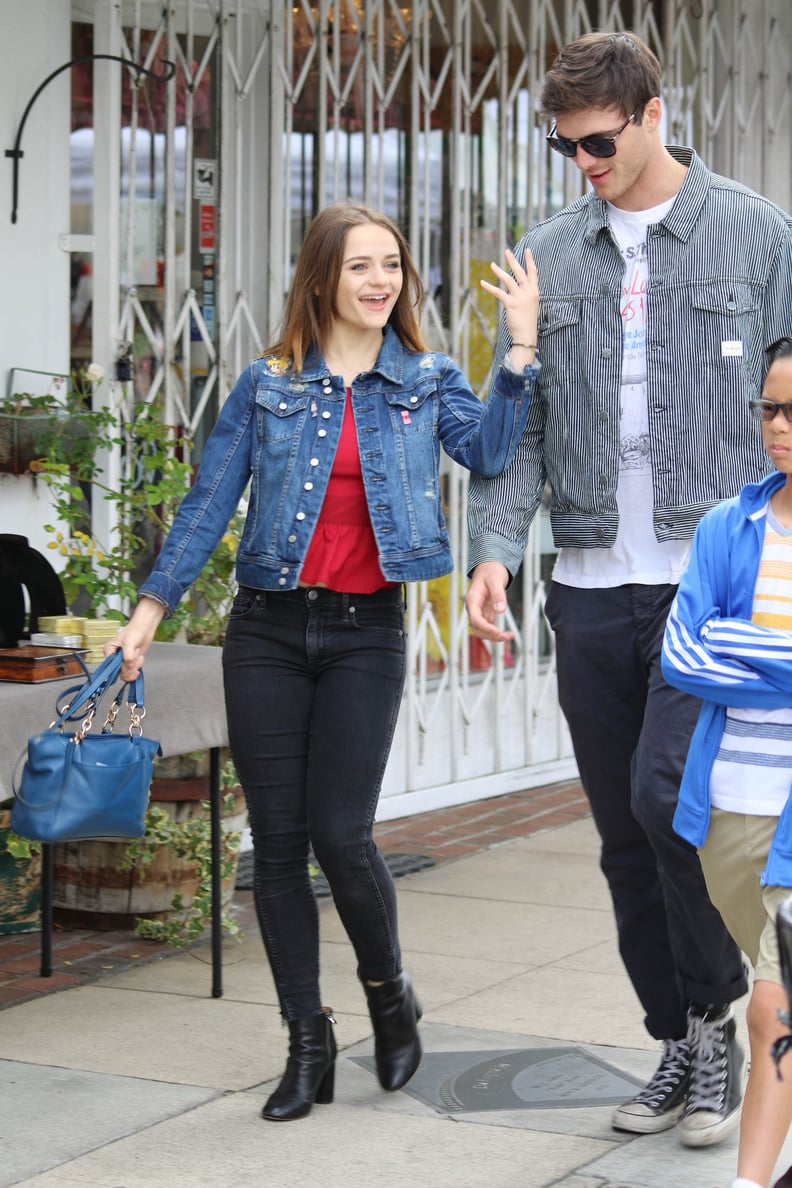 The pair currently resides in Los Angeles and is often spotted out and about the streets of LA together.
Whenever these two are together you can tell how much they love one another. They are so freaking cute.
Jacob and Joey are actors through and through, which makes for a funny relationship that we can't help but love.
These two sweethearts love spending time together and taking in the sights everywhere they go.
In February 2018, Joey and Jacob picnicked at Griffith Observatory for Valentine's Day which is so cute.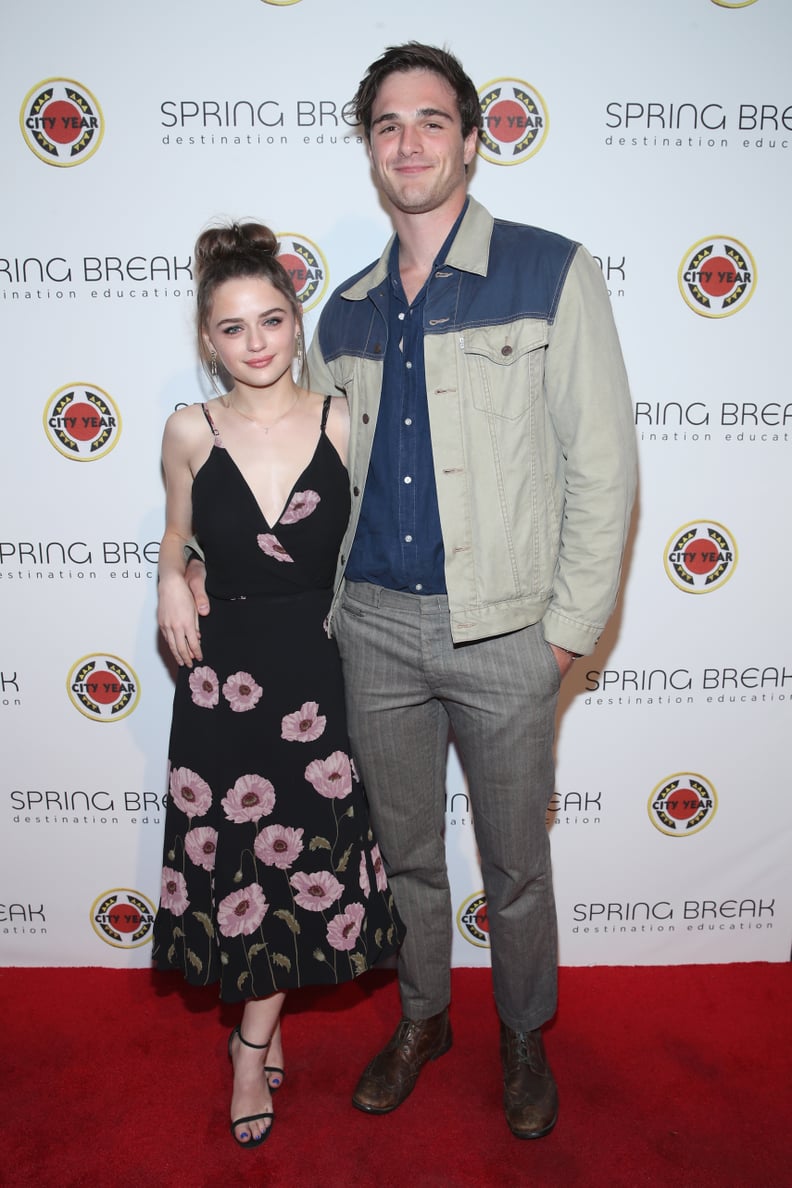 In April 2018, the happy couple stepped out in Los Angeles for the City Year Los Angeles' Spring Break: Destination Education event at Sony Studios.
Joey loves her Aussie, and he loves his vegemite!
In May 2018, the happy couple jumped for joy while spending the day at Disneyland.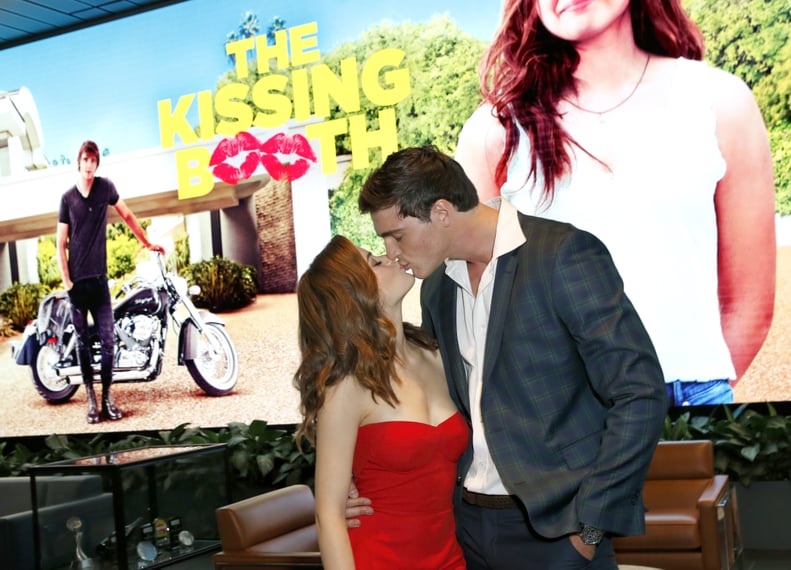 The two costars and real-life couple attended a screening of their Netflix film The Kissing Booth in May 2018 and sealed it with a kiss.