Kate Mara and Jamie Bell Are Expecting Their Second Child
Kate Mara Reveals She's Expecting Baby No. 2 With Husband Jamie Bell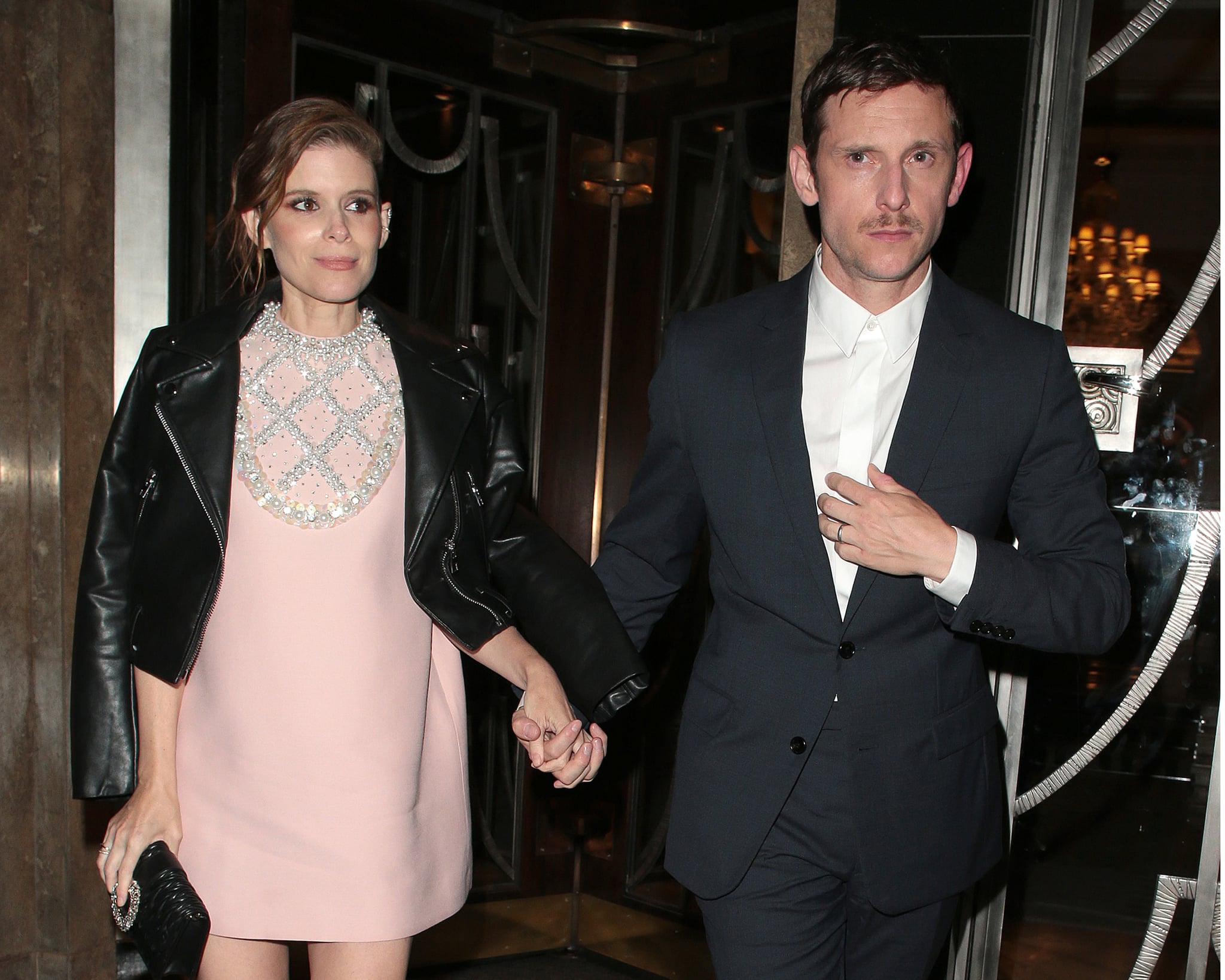 Kate Mara and Jamie Bell's family are expanding. On Sunday, Mara announced that she and Bell are expecting their second child in a new Instagram post. The "A Teacher" star shared a photo of herself wearing a loose pink dress and holding hands with her husband alongside the caption, "There are three of us in this pic." A rep for Mara confirmed the news to People.
The couple's famous friends immediately started congratulating them in the comments. Octavia Spencer wrote, "Congratulations!!!" Meanwhile, Mara and Bell's "Fantastic Four" costar Michael B. Jordan commented with three star emojis, and Mj Rodriguez added, "Omg congratulations cutie."
Mara and Bell's relationship began in 2015, shortly after they appeared in 2014's "Fantastic Four" together. In January 2017, the famous couple got engaged before tying the knot in July of that year. At the time, Mara posted a photo of her and Bell kissing, captioned simply, "Nuptials."
The couple welcomed their first child, a daughter whose name they have kept private, in 2019. Bell also has a son, Jack, from his previous relationship with Evan Rachel Wood. Mara didn't share her daughter's exact birthday, but she did post a sweet snap of the baby's feet on Instagram in May 2019. "We had a baby a couple weeks ago . . . Here are her feet 💕," the actor captioned the pic.
Prior to the birth of their daughter, Mara and Bell experienced a pregnancy loss that the "House of Cards" star revealed made it difficult to get excited about the arrival of her first child. The actor opened up about her experience on Dr. Berlin's Informed Pregnancy Podcast." She explained, "It was weird, this bitter or sweet sort of . . . I was so excited, but also sad that we weren't as excited as we were the first time, because that was clear that it was a very different dynamic."
Since becoming a mom, Mara has become more deliberate when it comes to taking on new roles. "Eventually she's going to be able to look at the work I've done," she told Emmy Magazine about her daughter in a 2020 interview. "And now more than ever, I want it to mean something and for there to be a point to it. Sometimes you do just have to work for money. Sometimes you're lucky enough that you can make choices based on more than that."