11 People in Kate Middleton's Top-Secret Squad
When the Duchess of Cambridge isn't running after her adorable children, enjoying a quiet night in with Prince William, or catching up with her family, who does she choose to spend her time with? So much of her life is up for public consumption, but her friends are usually kept firmly out of the spotlight. Glossier than the posters in a hair salon window, more fiercely protective than big cats with cubs, and more interwoven than 1,000-thread-count Egyptian cotton — we bring you the lowdown on Kate's top-secret friendship group.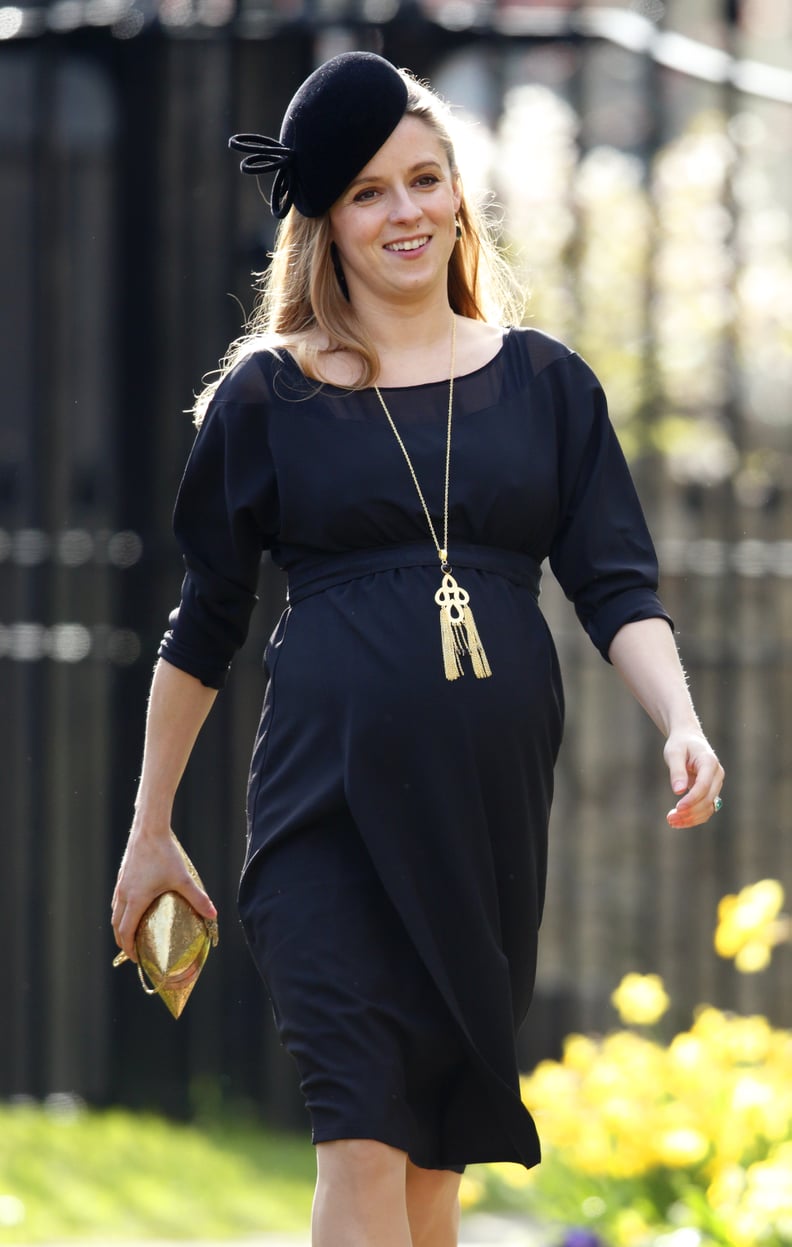 Emilia Jardine-Paterson
She's one of the top contenders for the position of Kate's best friend. The pair were at Marlborough College together, and when Kate and William went through their brief split, Emilia took Kate off to Ibiza. These days their lives are more about diapers and teething as they have two young children each. Emilia is also godmother to Prince George. The discreet blonde runs an interior design company, and it's been reported it was she who helped Kate redecorate Kensington Palace and Anmer Hall in recent years. To further cement their friendship, Emilia's husband, David, was at Eton with Prince William.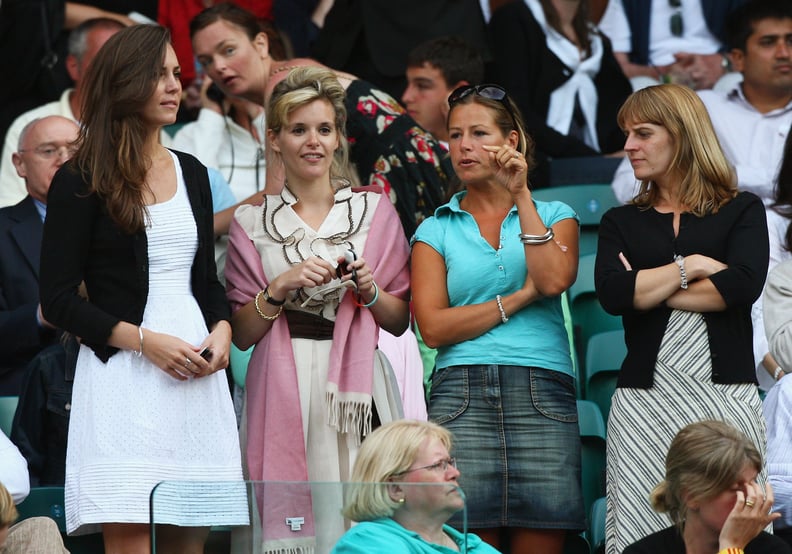 Sophie Carter
The other name in line for the best-friend spot is Sophie (seen standing next to Kate in this photo), who has numerous connections within the Cambridges' friendship group. She used to go out with William's best friend Thomas van Straubenzee, and her brother Robert married one of Kate's school friends, Hannah Gillingham. She is always one of the select group to celebrate Kate's birthday with her, and this year when Kate and William attended a church service on the Sandringham estate the following morning with the queen, Sophie came too. She was also on the skiing holiday William and Kate took with Prince George and Princess Charlotte earlier this year and is godmother to Princess Charlotte.
Trini Foyle
Another former Marlborough friend, Trini was Kate's constant companion in London during the year she and William went through their breakup, and in more recent times they have been spotted walking in Kensington Gardens together. Trini was also photographed in the box with Kate when she went to Cirque du Soleil for her birthday. Trini and her husband sat with James Middleton and other members of Kate's family.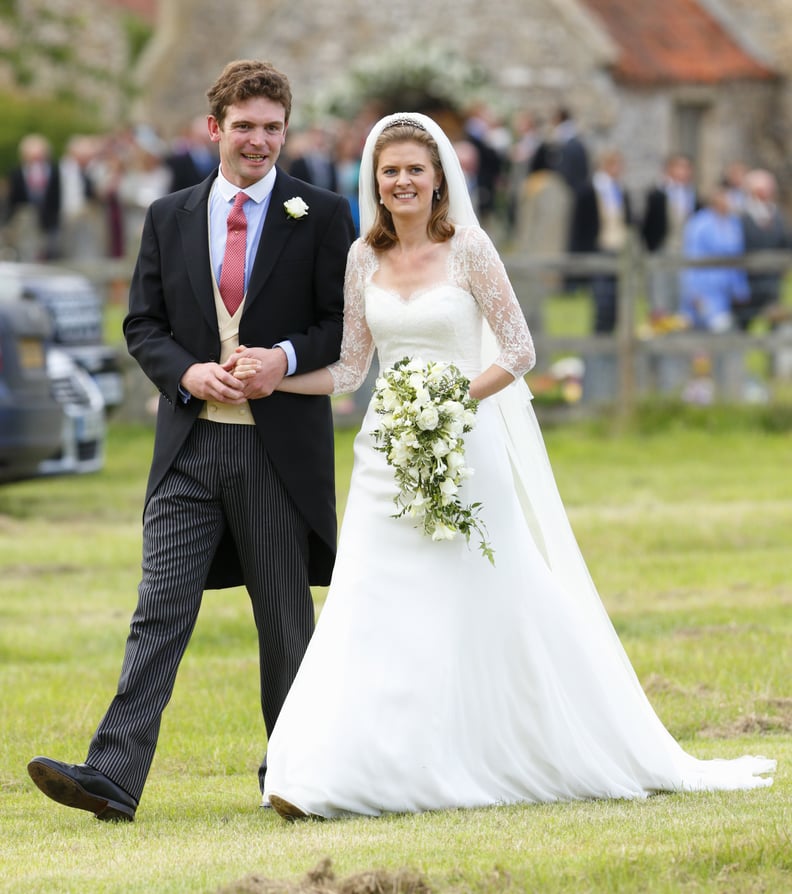 James and Laura Meade
James is one of William's oldest friends, but when the prince and Kate went through their breakup in 2007, James was photographed with Kate and so is clearly very loyal to her too. James was also at the church service with the royal family the day after Kate's birthday this year, so it's safe to say that he too was around to help the duchess celebrate her birthday. He and wife Laura are Norfolk neighbors of William and Kate, and James is godfather to Princess Charlotte.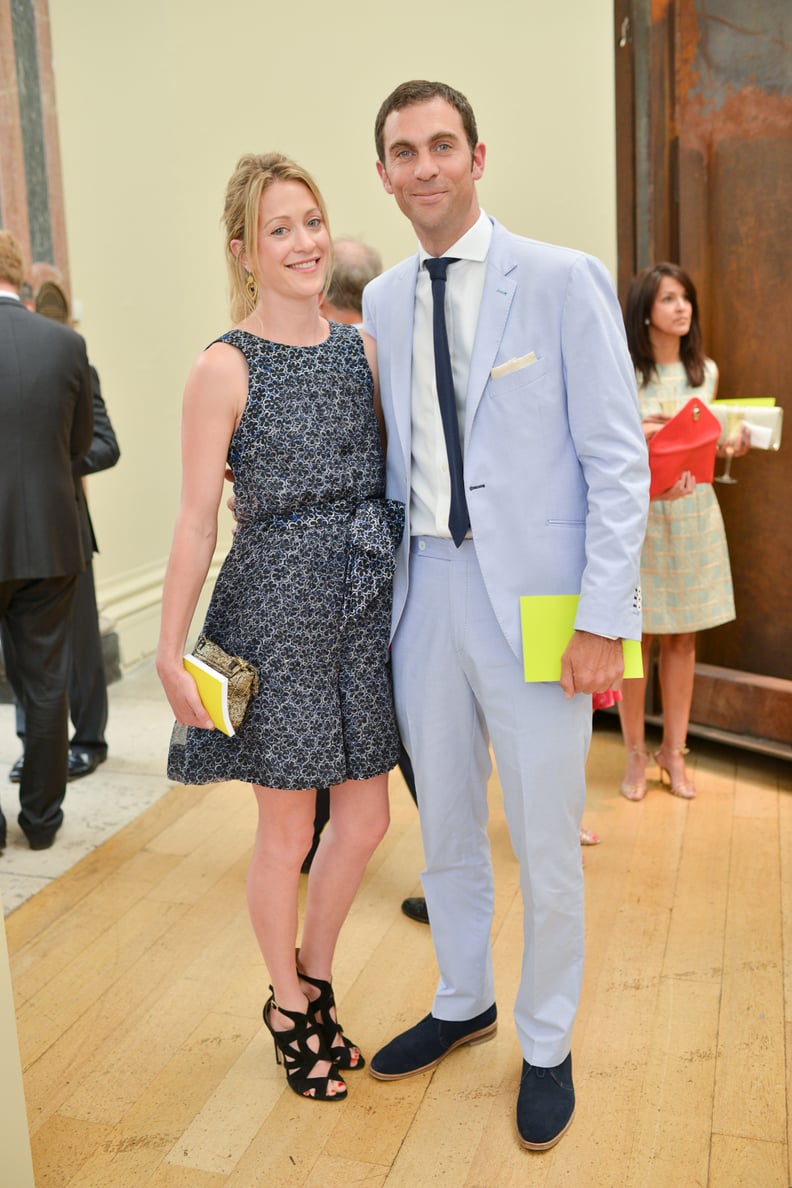 Hugh and Rose van Cutsem
Their daughter Grace was a bridesmaid at the royal wedding, and the couple also live near William and Kate with their three children. Hugh is just one of the four van Cutsem brothers who are sons of Prince Charles's best friend from Cambridge, and so William has grown up with them. He and Kate are close to them all, along with their wives and children — so not only do the parents socialize together, but George and Charlotte already have plenty of youngsters to play with.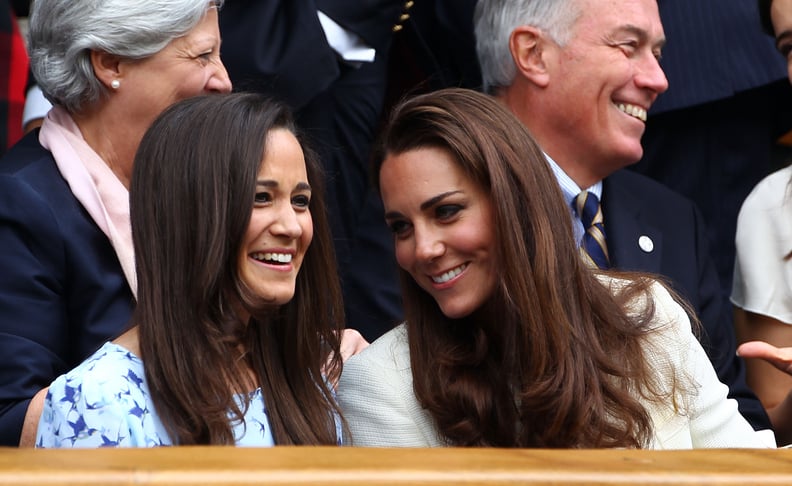 Pippa Middleton
Kate and Pippa were born just 20 months apart and have been best friends as well as sisters their whole lives. With the same passions and interests, taste in clothes, and shared friends, they were the perfect roommates when they lived in London together, while Pippa was on hand to help Kate plan her wedding and gets on very well with the royal family. The sisters still holiday together, and Pippa is a frequent visitor to Anmer Hall.
Alice Avenel
Proving that the friendships formed in teenage years can be the strongest, Alice is yet another former Marlborough girl and is connected to all those closest to Kate. Not only was she friends with the duchess at school — they were on the tennis team together — but she was also a teenage friend of Prince William and then went on to Edinburgh University with Pippa Middleton. In recent years, William and Kate went to Alice's wedding, and they are still close now. Alice's daughter Rose is just a year older than Prince George.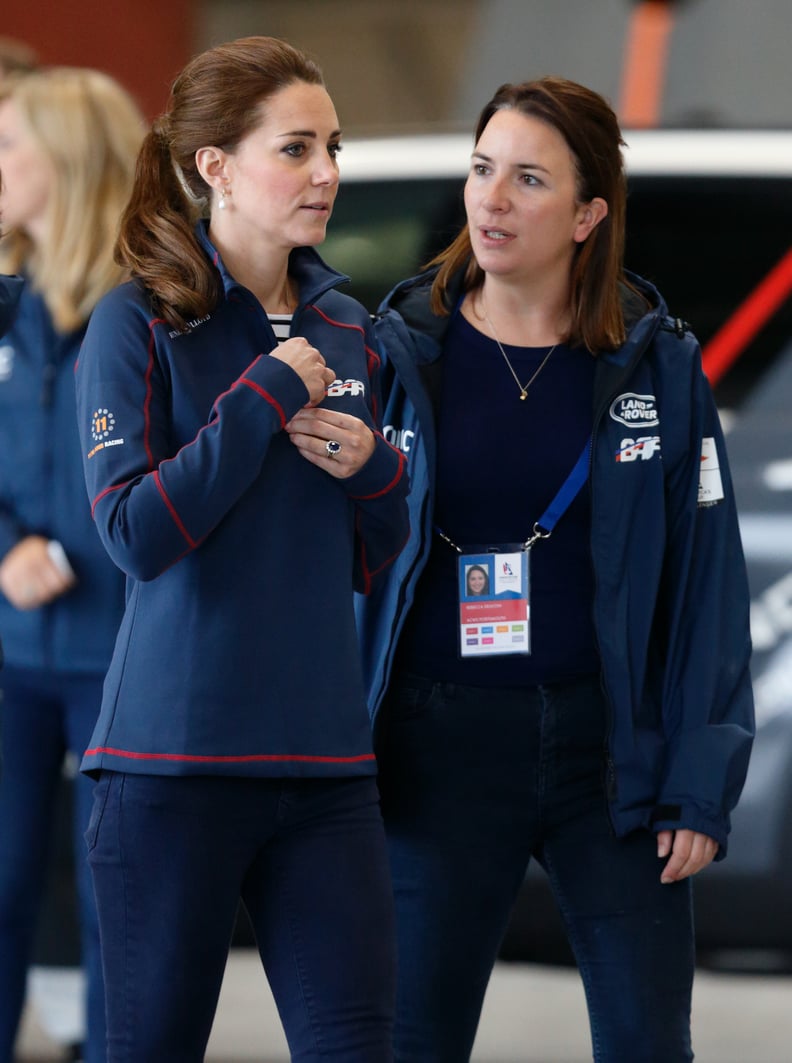 Rebecca Deacon
As Kate's private secretary, it is Rebecca's job to be constantly by Kate's side, but the pair are also close friends. Rebecca first came across the royals when she worked for Harry's charity Sentebale, before moving into the private office of William and Harry. After William and Kate got engaged, Kate chose Rebecca to be her right-hand woman, and over the following years, they have become even closer.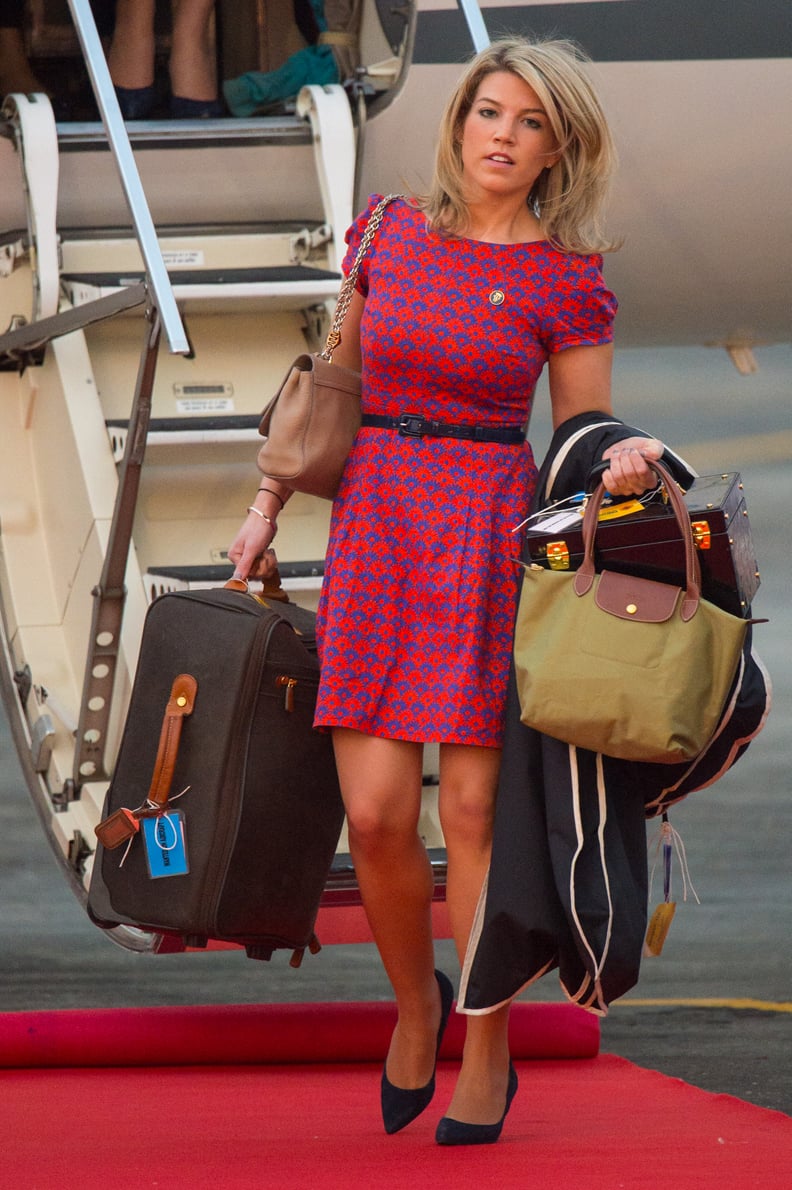 Natasha Archer
Another of Kate's team has also become a trusted friend — officially Natasha is Kate's PA, and she is also the closest Kate has to a stylist. She too travels the world with the duchess and, like Rebecca Deacon, was one of the first people to arrive at the hospital when Kate gave birth to Prince George and Princess Charlotte.