A Timeline of Khloé and Lamar's Tumultuous Relationship
Khloé Kardashian and Lamar Odom had a whirlwind romance, meeting in 2009 and marrying just one month later. It was only four years later in December 2013 that Khloé filed for divorce after months of rumors about trouble in their relationship and Lamar's personal issues with addiction and infidelity. Earlier this year, it seemed that Khloé, who has been open about still loving Lamar despite dating both French Montana and James Harden, had finally moved on. But earlier this month after Lamar was found unconscious after an alleged drug overdose, everything changed. Khloé rushed to be by his side, and the couple even moved to withdraw their divorce papers, which hadn't yet been processed. While Khloé continues to stay by Lamar's side at Cedars-Sinai hospital in LA, take a look at their tumultuous relationship over the years.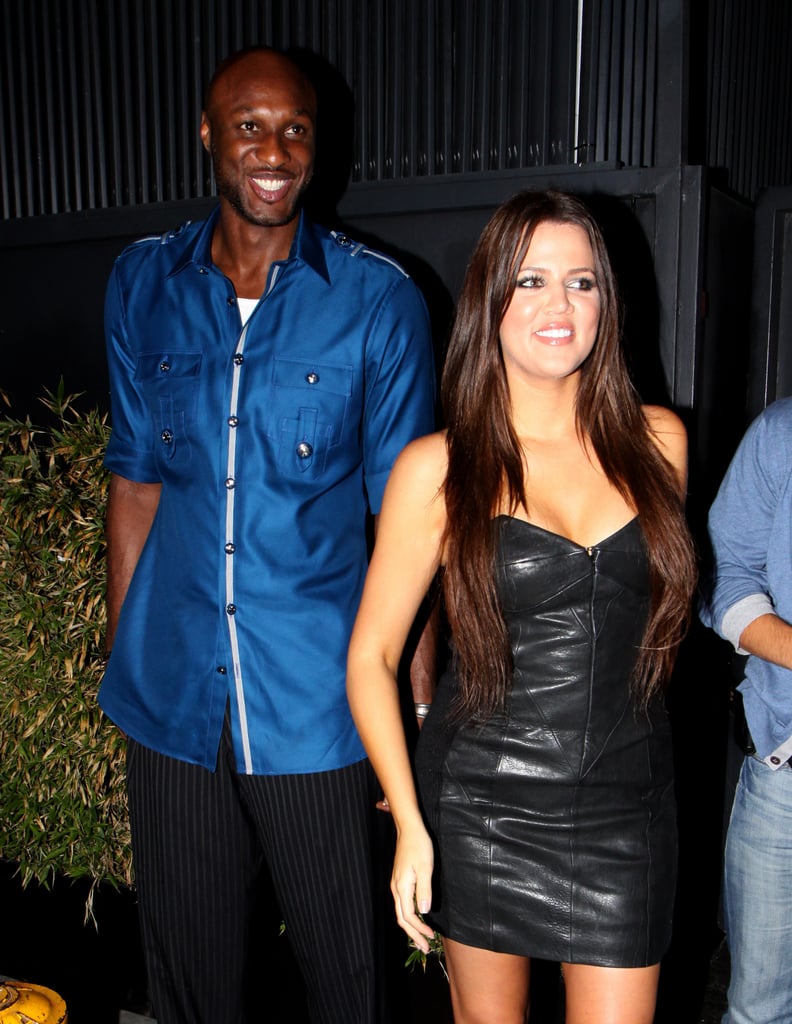 September 2009
After meeting in late August 2009, Khloé and Lamar quickly became inseparable. Just weeks after their initial introduction, Lamar proposed with a 12.5-carat ring worth a reported $850,000, and days after that, on Sept. 27, the couple got married. They tied the knot in Beverly Hills, with family and friends, including Ryan Seacrest, Kobe Bryant, and Brittny Gastineau, in attendance.
While they were able to pull off a wedding, which was featured in a later episode of Keeping Up With the Kardashians, in such a short time, there were reports that they weren't yet legally married due to negotiations over the prenuptial agreement.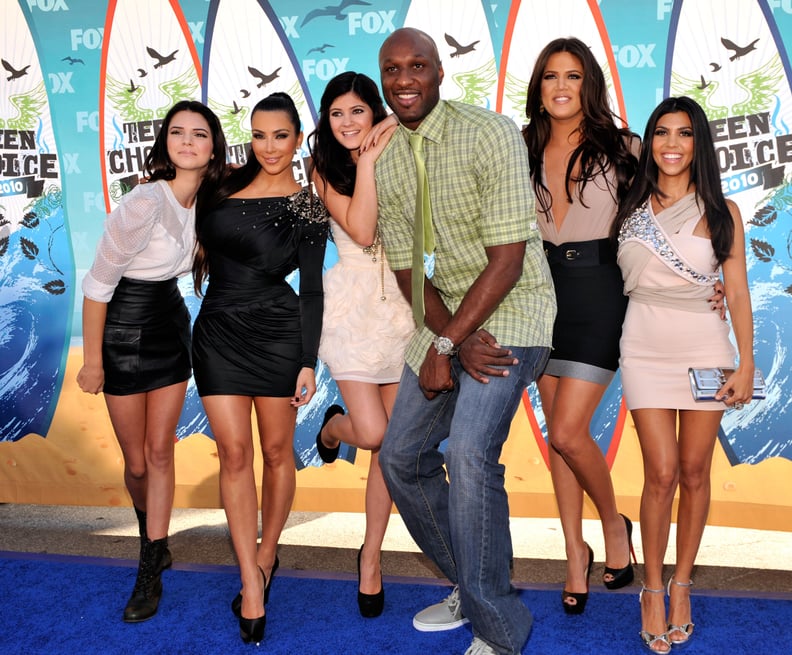 August 2010
Lamar was quickly embraced into the Kardashian-Jenner family, appearing on their E! reality show and joining them at the Teen Choice Awards. The red carpet event came just two months after Lamar won the NBA Finals with the LA Lakers.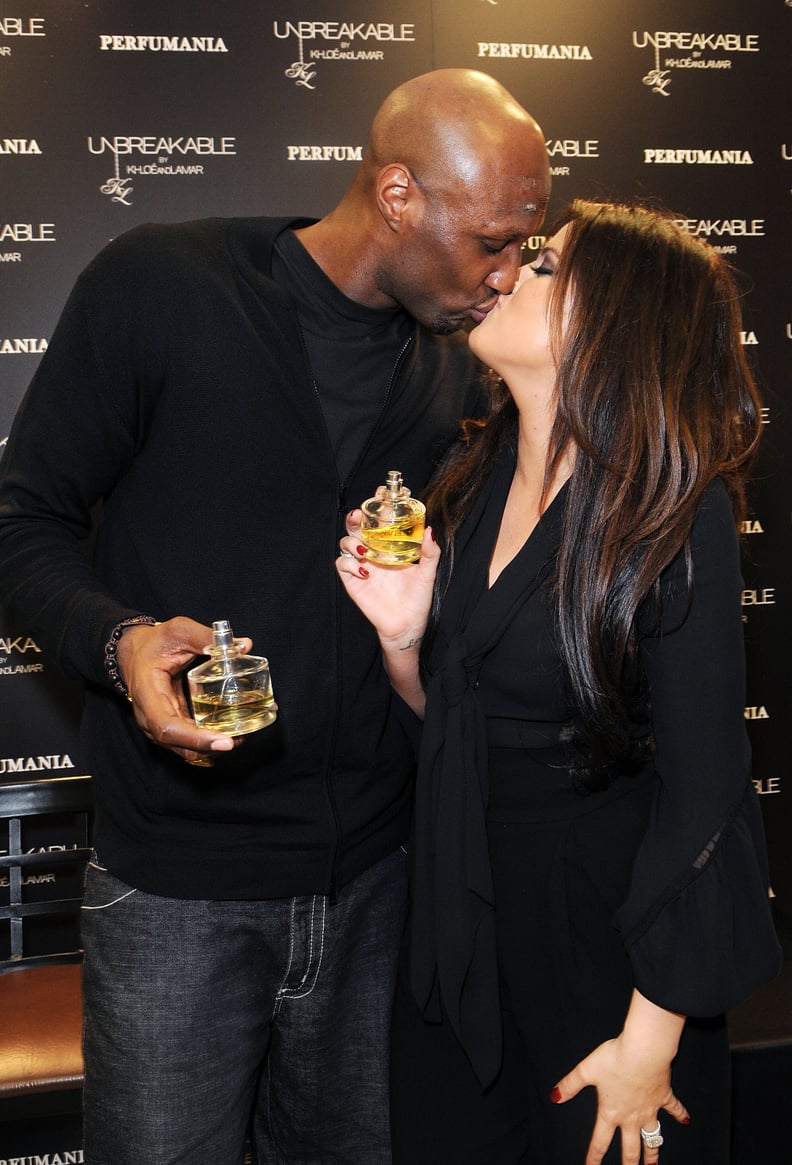 Early 2011
In February, the couple released their first unisex fragrance, Unbreakable, and spent a big part of the press tour gushing about their relationship. In March, Khloé addressed rumors that they were trying to start a family, saying, "I'm not desperate to have a baby," but adding, "I know I can have children. He can have children. It's like we're not doing anything to stop it, but I don't have like an ovulation calendar and all that."
On April 10, the first episode of Khloé and Lamar aired on E!.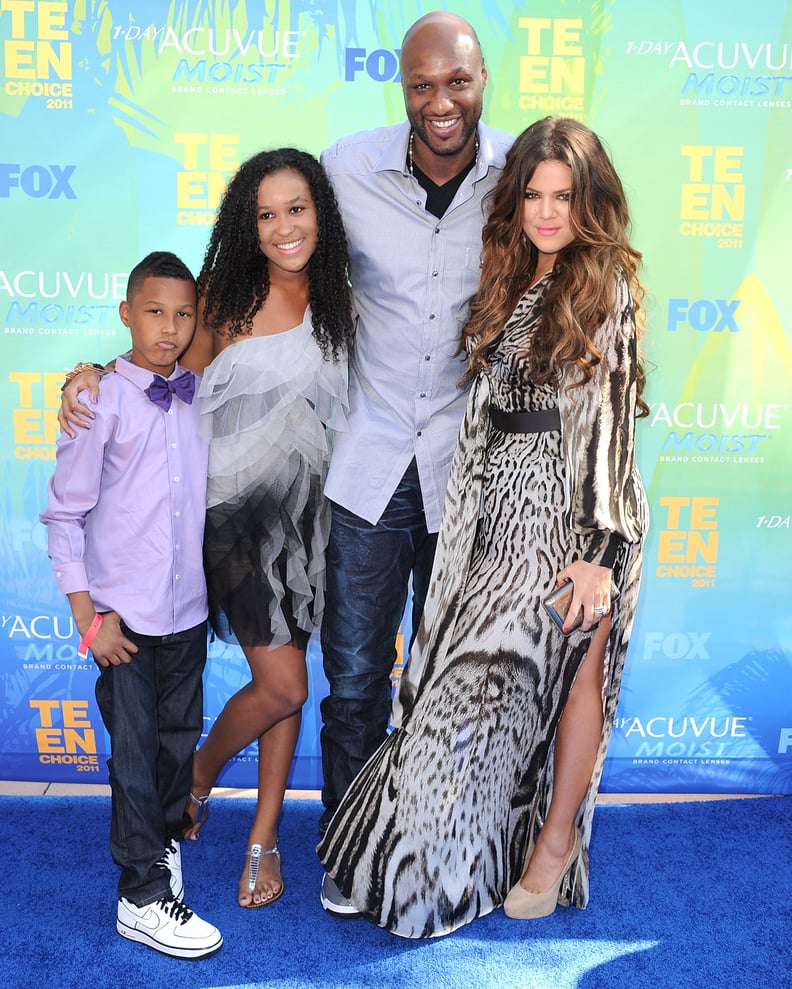 Late 2011
That Summer, Khloé and Lamar attended the Teen Choice Awards with Lamar's two children, Destiny and Lamar Jr., from his previous relationship to Liza Morales.
In December 2011, Lamar was traded from the LA Lakers to the Dallas Mavericks.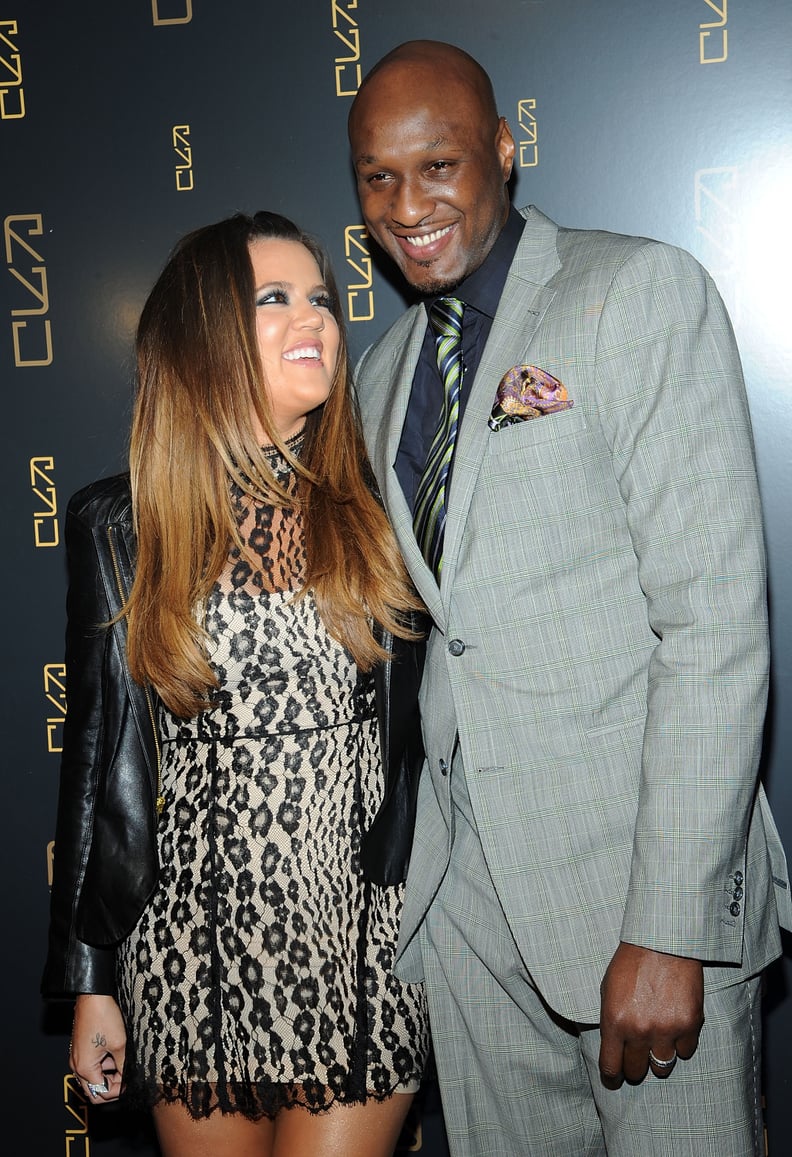 April 2012
The Dallas Mavericks parted ways with Lamar due to his poor performance on the court and his ongoing personal issues. During the off-season, Lamar had been dealing with the death of one of his cousins and the emotional impact of being involved in a car accident that killed a teenage boy.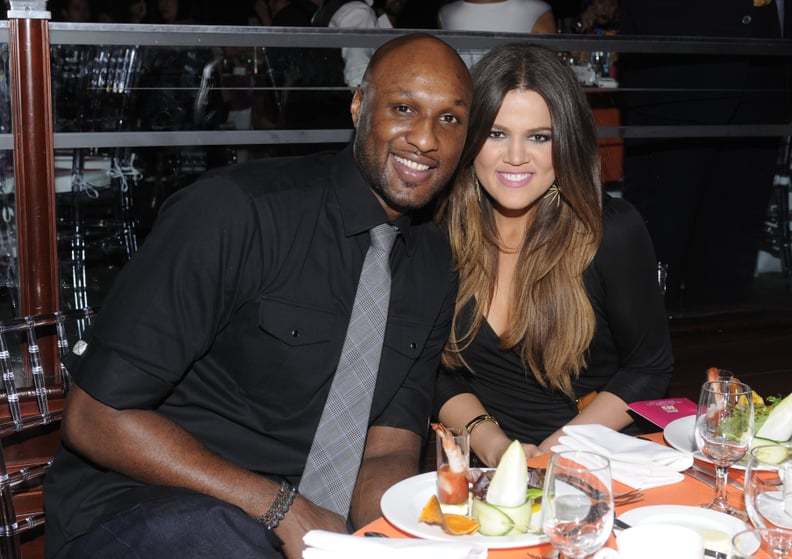 May 2012
The final season of Khloé and Lamar aired in May, but Khloé continued to appear on Keeping Up With the Kardashians, where she was open about her fertility struggles.
Lamar was traded to the LA Clippers, and during the off-season he reportedly spent three weeks in rehab for a crack cocaine problem. Khloé remained quiet about the personal issues in the press.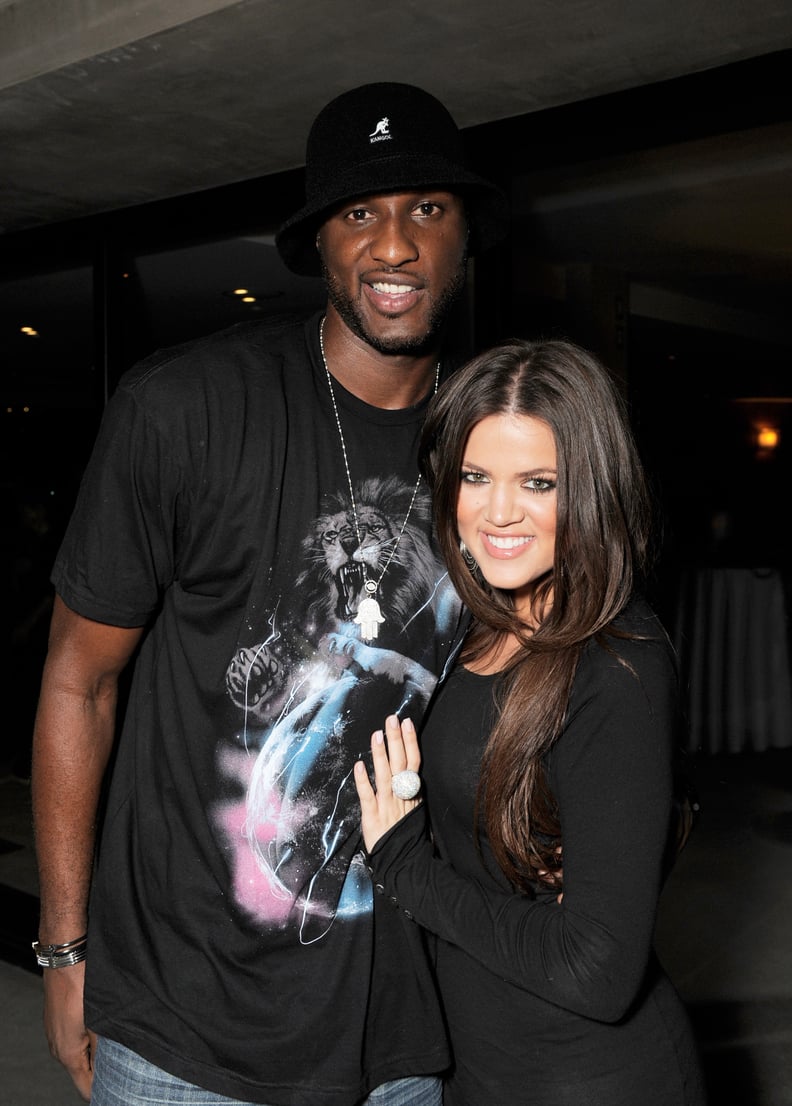 Early 2013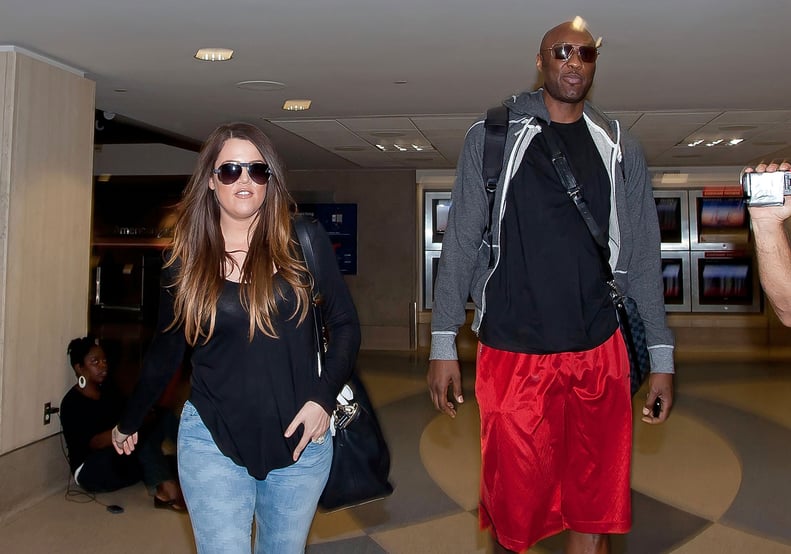 Late 2013
As the couple approached their fourth wedding anniversary, Khloé didn't directly address any of the reports about Lamar, but she did make a few cryptic moves on social media. In September, she dropped Odom from her Twitter handle and posted multiple quotes above love and foolishness on Instagram.
On Dec. 13, 2013, Khloé filed for divorce, citing irreconcilable differences.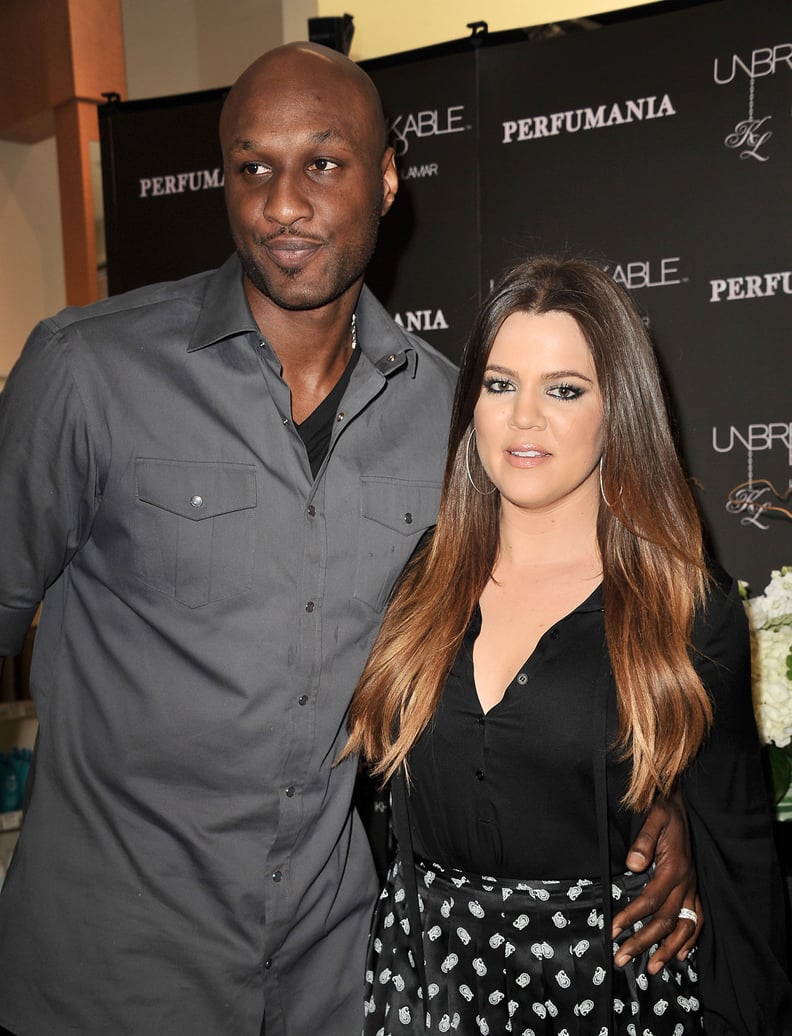 Early 2014
The ninth season of Keeping Up With the Kardashians aired, chronicling many of the struggles that Khloé had been having with Lamar. Khloé told cameras, "Lamar has been having a really tough time lately, and it's not just black and white. There's a lot of emotional issues. It's really scary when nothing's really working and then you know, if you give up, no one in his life would be able to help."
Lamar, meanwhile, was signed by the NY Knicks in April.
In July, Khloé finally acknowledged Lamar's infidelity on Keeping Up With the Kardashians. That same month, Lamar was released from the Knicks.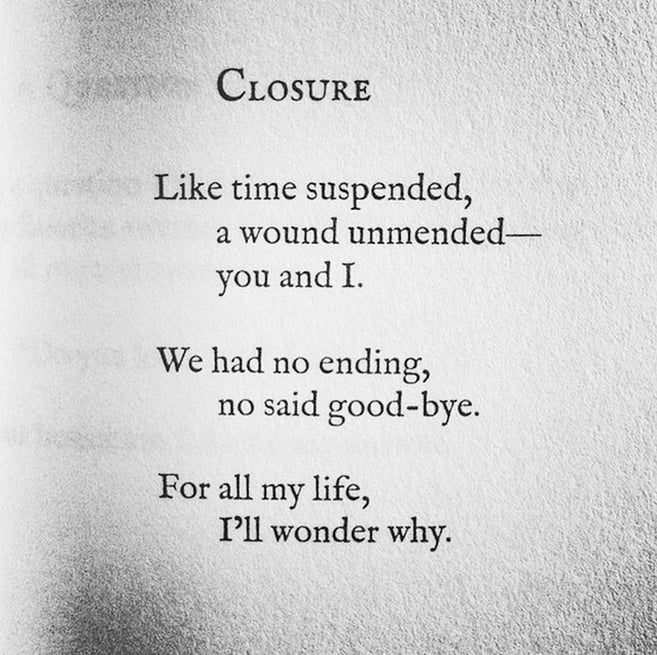 Late 2014
After a few months of dating, Khloé split from French Montana in September, though they continued to be seen together in the months following. By October, Lamar still hadn't signed divorce papers and was reportedly hard to get in touch with.
On Lamar's Nov. 6 birthday, Khloé posted another confusing Instagram with the quote: "Like time suspended, a wound unmended — you and I. We had no ending, no said goodbye. For all my life, I'll wonder why." June 2015
Lamar's longtime friends Jamie Sangouthai and Bobby Heyward both died of drug overdoses within days of each other. Jamie had been featured on multiple episodes of Khloé and Lamar, and Bobby was reportedly still close with Khloé, who reached out to Lamar in the wake of the tragedies.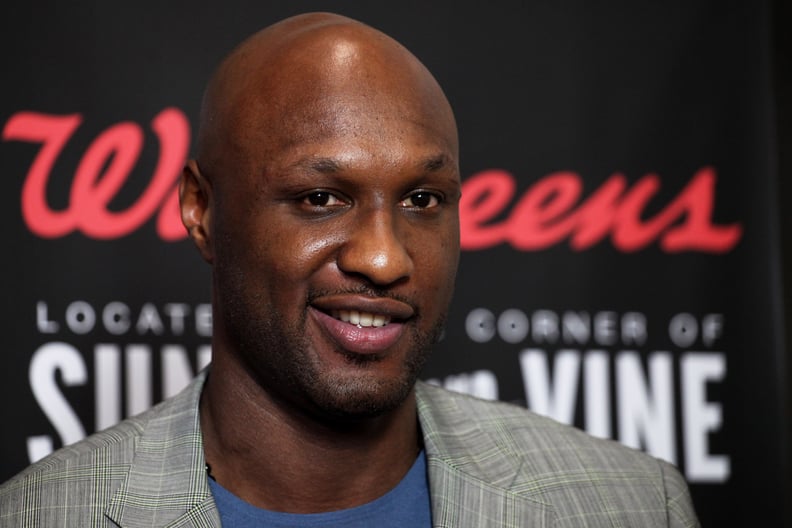 Late 2015
In July, Khloé started dating NBA player James Harden. That same month, she and Lamar both signed the divorce papers she had filed nearly two years earlier.
During the 10th season of Keeping Up With the Kardashians, it was revealed that Khloé was still speaking with Lamar when she quietly took his phone calls while on camera.
On Oct. 13, Lamar was found unconscious at a brothel in Nevada and was rushed to a hospital in Las Vegas, where Khloé immediately joined him. In the days following, reports about his condition were all over the media, with some saying he was on life support and others saying he was improving and breathing on his own. On Oct. 19, Lamar was moved to Cedars-Sinai hospital in LA, where Khloé remained by his side.
Despite divorce papers being signed over the Summer, they had not yet been processed, meaning Khloé and Lamar were still legally married. On Oct. 20, a lawyer for Khloé and Lamar moved to withdraw the divorce papers, calling off the legal split while Khloé remained with Lamar, helping to make medical decisions for him.
The rest of the Kardashian-Jenner family got back to business after showing an outpouring of love and support for Lamar and even visiting him at the hospital in Las Vegas.
The latest reports say that Lamar underwent two emergency surgeries on Oct. 22 and that Khloé was the only visitor allowed to see him.