Khloe Kardashian and Lamar Odom Cancel Their Divorce
Khloé Kardashian and Lamar Odom Have Reportedly Called Off Their Divorce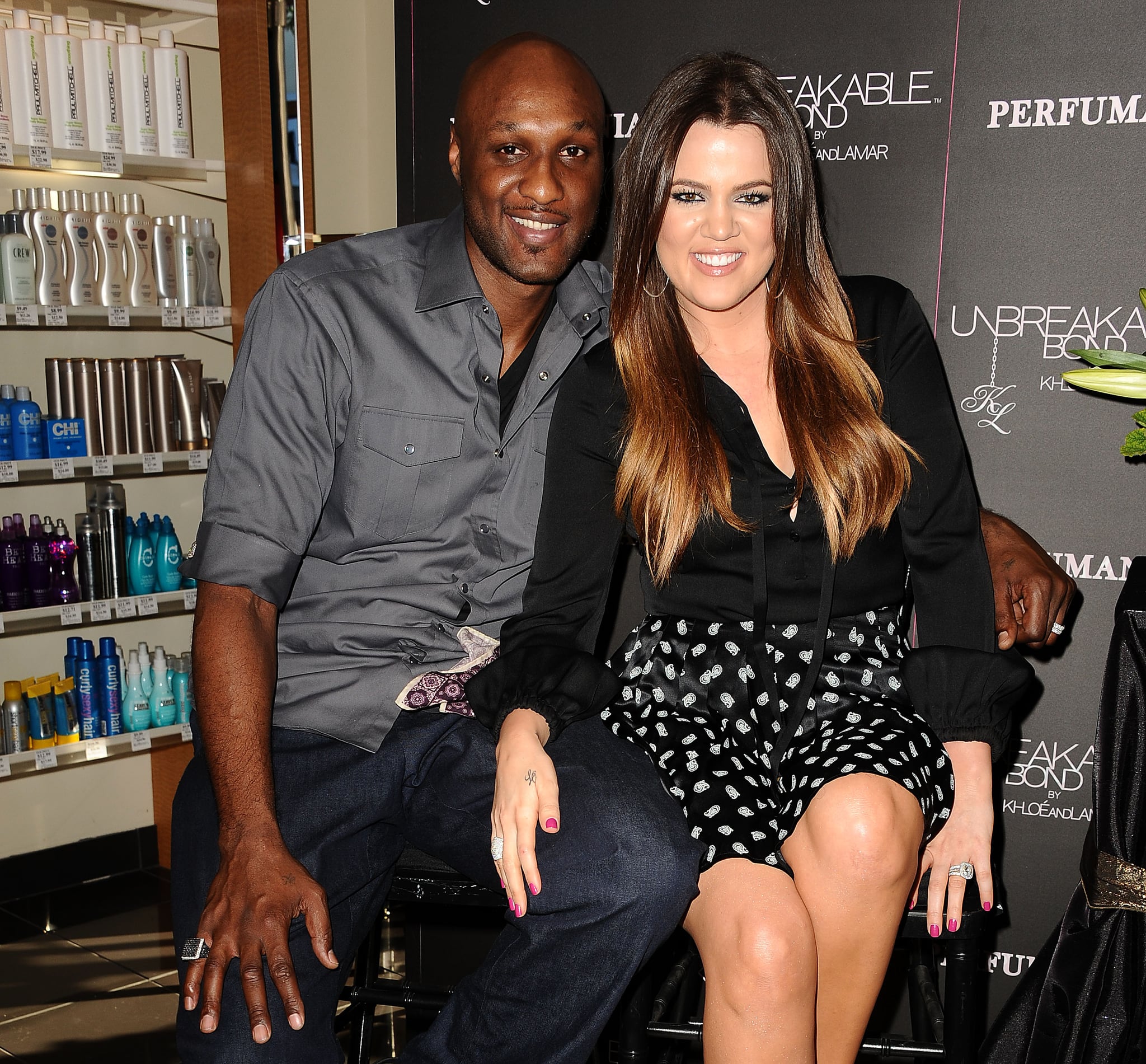 Khloé Kardashian is reportedly having second thoughts about her split from Lamar Odom in the wake of his recent hospitalization. TMZ revealed on Wednesday that the reality star and her athlete husband have decided to call off their divorce; Khloé's lawyer Laura Wasser went before a judge on Wednesday morning and "asked to withdraw the papers they both signed to end their marriage." The file was "sitting in a pile waiting to be processed," and Lamar reportedly signed the papers from his hospital bed.
About the decision, a source close to the couple told People, "This is a very delicate and difficult time for both Lamar and Khloé, and the most sensible thing to do at such a time is not make any big moves and put everything on hold." Khloé officially filed for divorce in December 2013, but kept trying to save their marriage and help Lamar go to rehab. She then followed through on the motion this Summer.
The reconciliation news comes just one day after Khloé broke her silence on Lamar's incident with a heartfelt message to fans thanking them for their love and support. Lamar was found unconscious in a Las Vegas brothel last week, and Khloé has been by his side ever since. The NBA star's condition slowly improved, and he was transferred from Nevada to Cedars-Sinai hospital in LA on Monday. Get to know more about Lamar Odom here.