Kit Harington and Rose Leslie Are Reportedly Dating — See the Evidence!
Kit Harington and Rose Leslie are reportedly back together. According to Us Weekly, a source has revealed that the couple and former Game of Thrones costars rekindled their romance about three months ago. The fresh and fervent dating rumors were sparked late last month during Comic-Con International: San Diego, after which they strolled through LAX together. As you might remember, the two were already rumored to have dated and broken up a while back. Of course, when it comes to eligible bachelors in Westeros, we know that their characters Ygritte and Jon Snow share an elusive and mutual true love, so much so that they actually gushed about it at Comic-Con. In real life, though, we haven't been so sure. Join us as we examine all the evidence surrounding the chatter, and when you're done, remind yourself of why Kit's smile is one of the most important things, ever.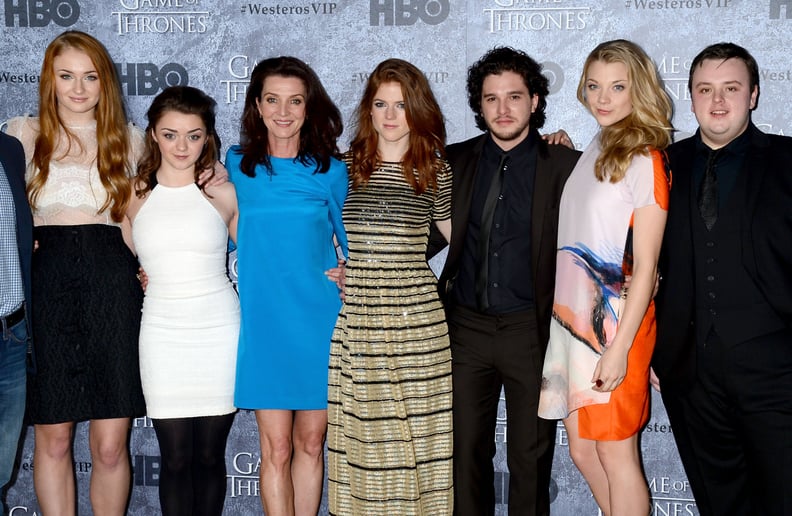 It All Started in 2013 at the Season-Three Premiere in San Francisco
Look at them. With their arms around each other. Thinking we don't even suspect a thing. But we DO suspect a thing.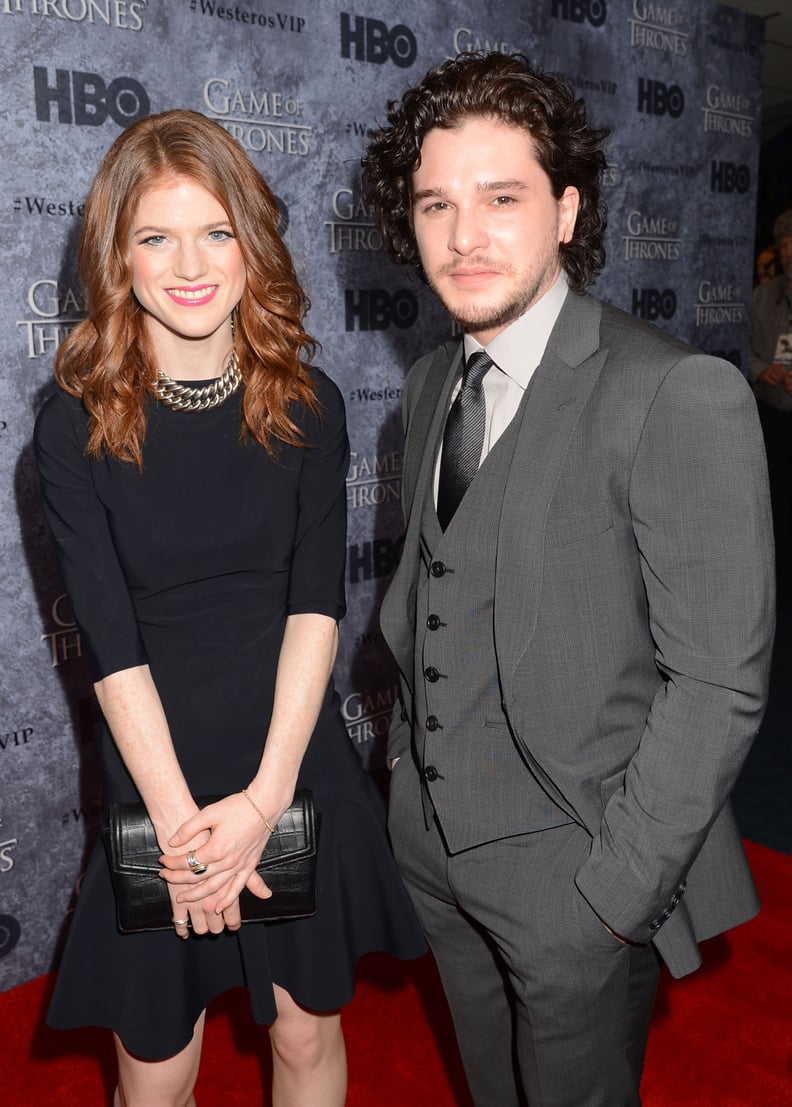 They Were Still Staying Close at the Next Premiere in Seattle
Their bodies are almost touching. You can feel the chemistry.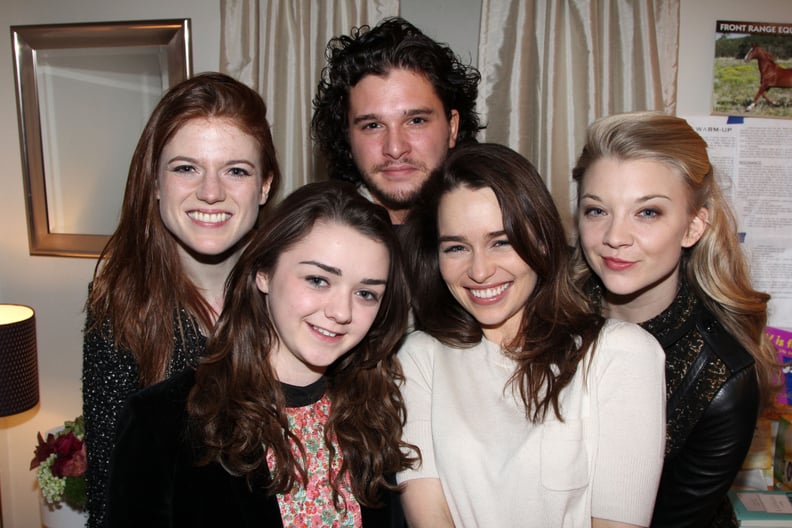 When They Went to NYC, Their Faces Were Just a Short Distance From Each Other
They're probably definitely holding hands behind Maisie Williams's back, if you ask us.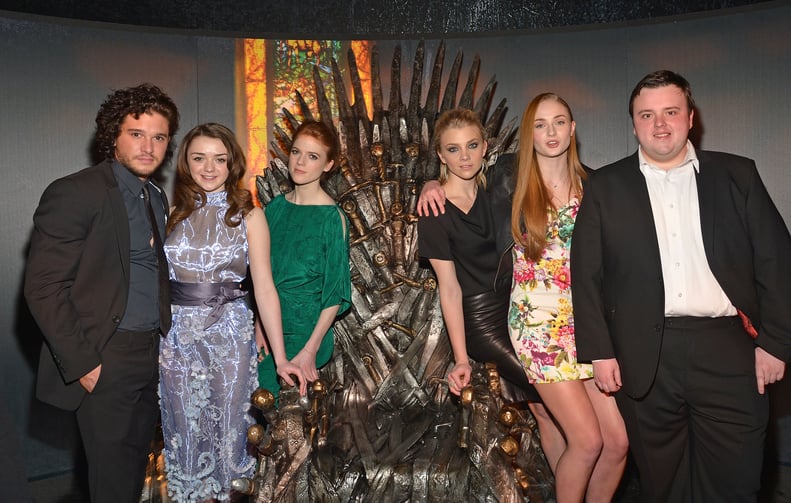 The Very Next Day, Maisie Williams Was Still in the Way
And both their faces were like, "We wish we were next to each other, but Maisie's here."
Upon Closer Inspection, It's Clear They Only Had Eyes For Each Other
They were also probably definitely still holding hands behind her back.
At Comic-Con Last Year, They Seemed Especially Smiley Next to Each Other
They're totally playing footsie under that table. You just KNOW.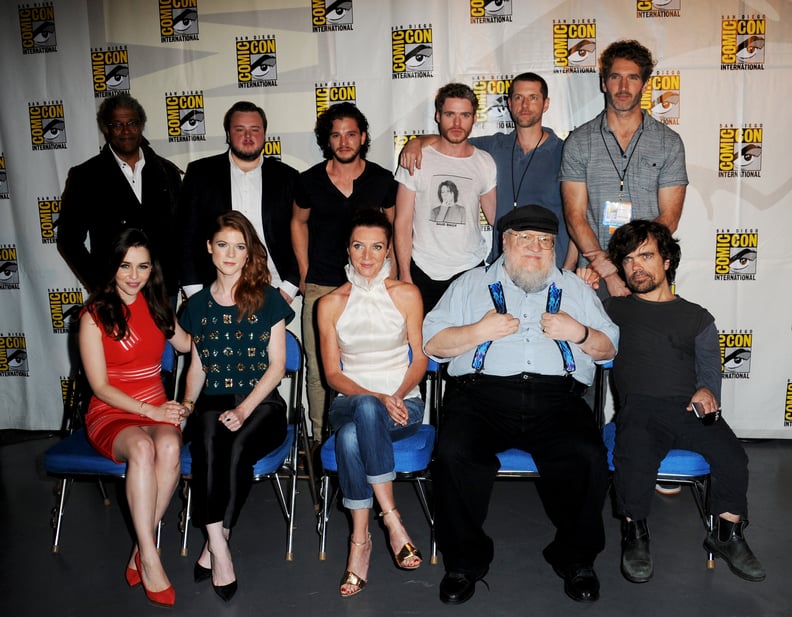 Kit Harington Hovered Very Close During the Subsequent Photo Op
Rose Leslie might be holding hands with Emilia Clarke, but she's totally pretending it's Kit Harington's hand.
At Comic-Con This Year, They Were Practically Holding Hands With EACH OTHER
Kit and Rose were at Comic-Con again, and went to the airport together. It's clear they're dating. They may as well be holding hands. You can feel the sexual magnetism.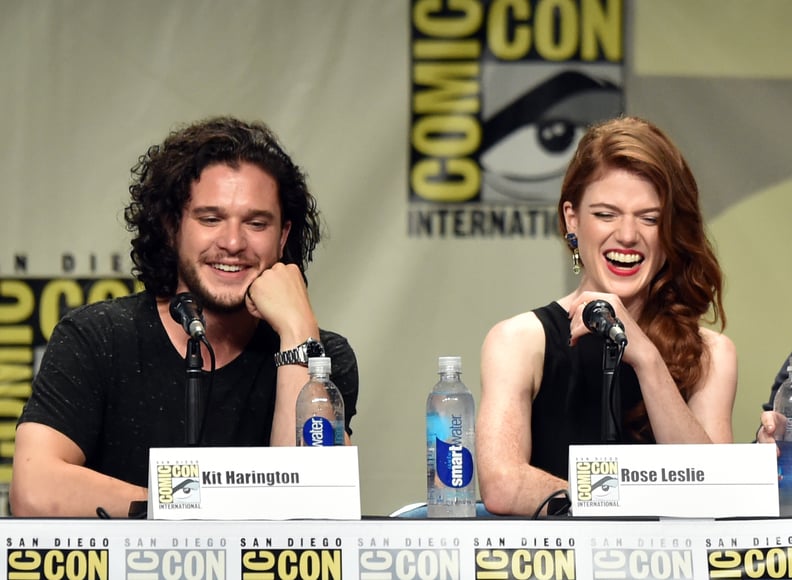 Later, at the Game of Thrones Panel, They Couldn't Even Contain Themselves Next to Each Other
They're just so bewildered and enthralled in each other's presence, they simply cannot deal. They're also probably playing footsie again.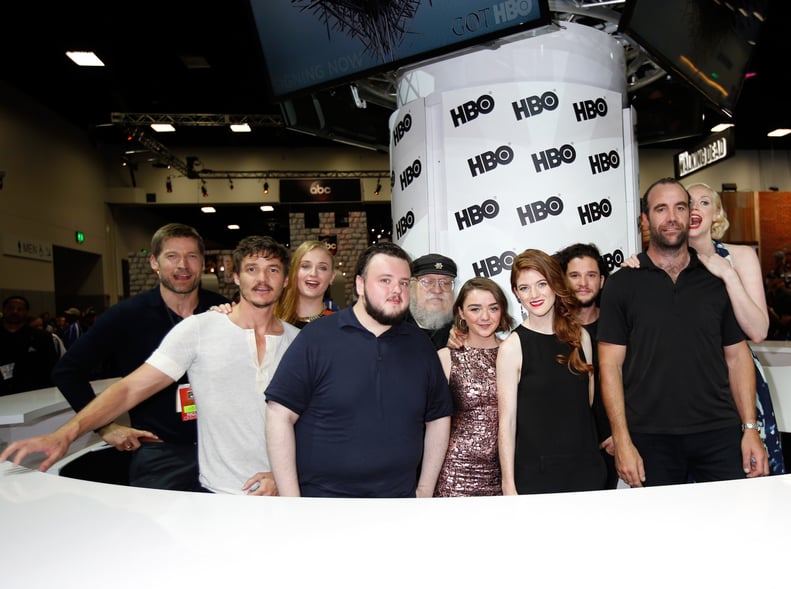 During the Photo Session, They May as Well Have Been Kissing
Kit has intimate knowledge of what Rose's hair smells like.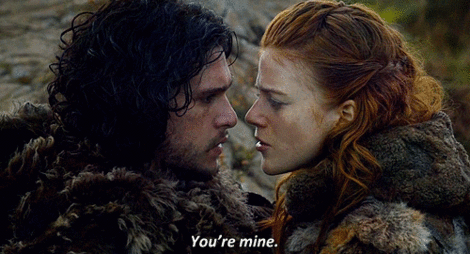 Conclusion: They're Totally a Couple. They May as Well Be Like This:
We're convinced beyond all doubt. Kind of. Sort of. Maybe?