Lady Gaga and Taylor Kinney Are All About the PDA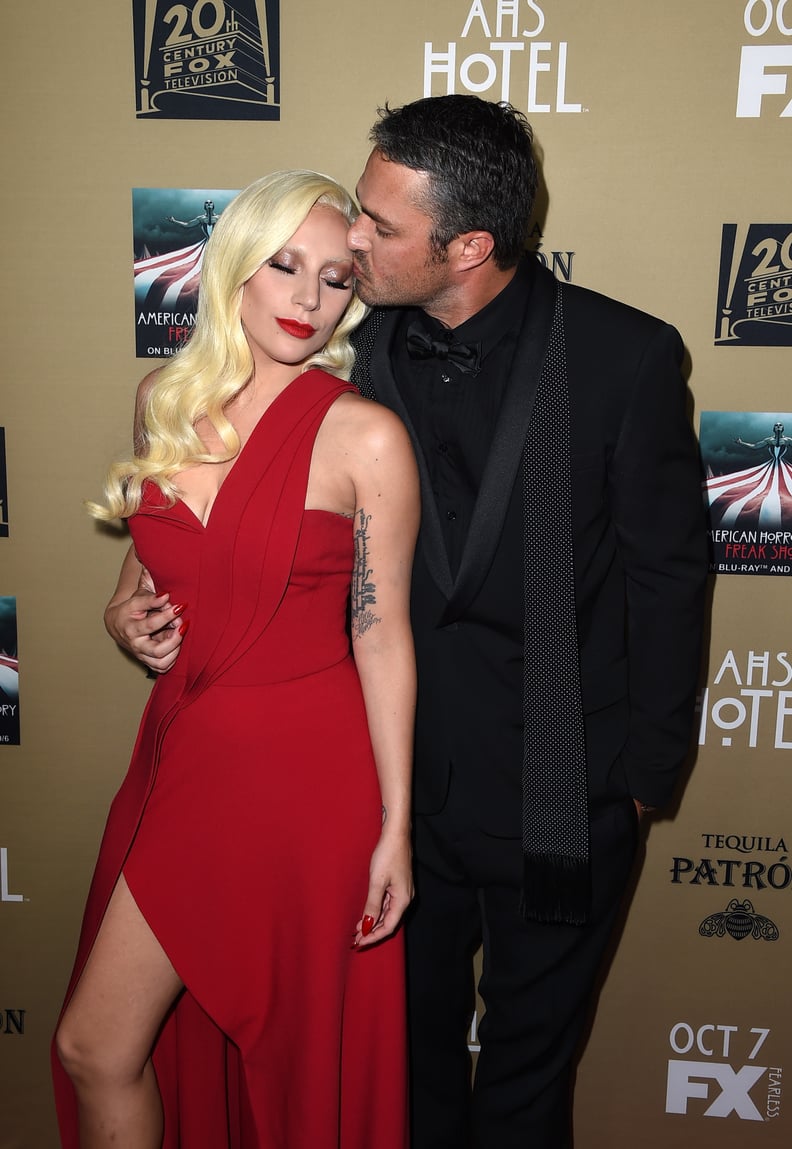 Taylor gave Lady Gaga a sweet forehead kiss at the premiere of American Horror Story in LA in October 2015.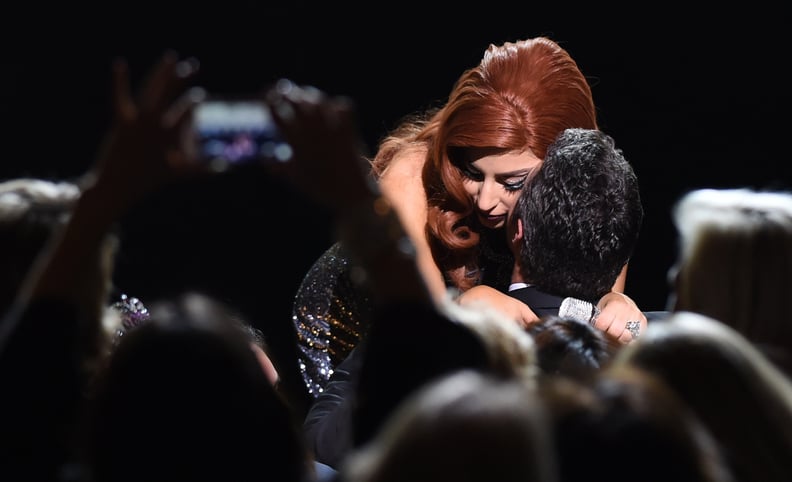 Lady Gaga hugged Taylor during her New Year's Eve concert with Tony Bennett in Las Vegas in 2014, and he gave her a kiss on the cheek.
In September 2014, she couldn't help but smile when Taylor gave her a kiss at a Harper's Bazaar event in NYC.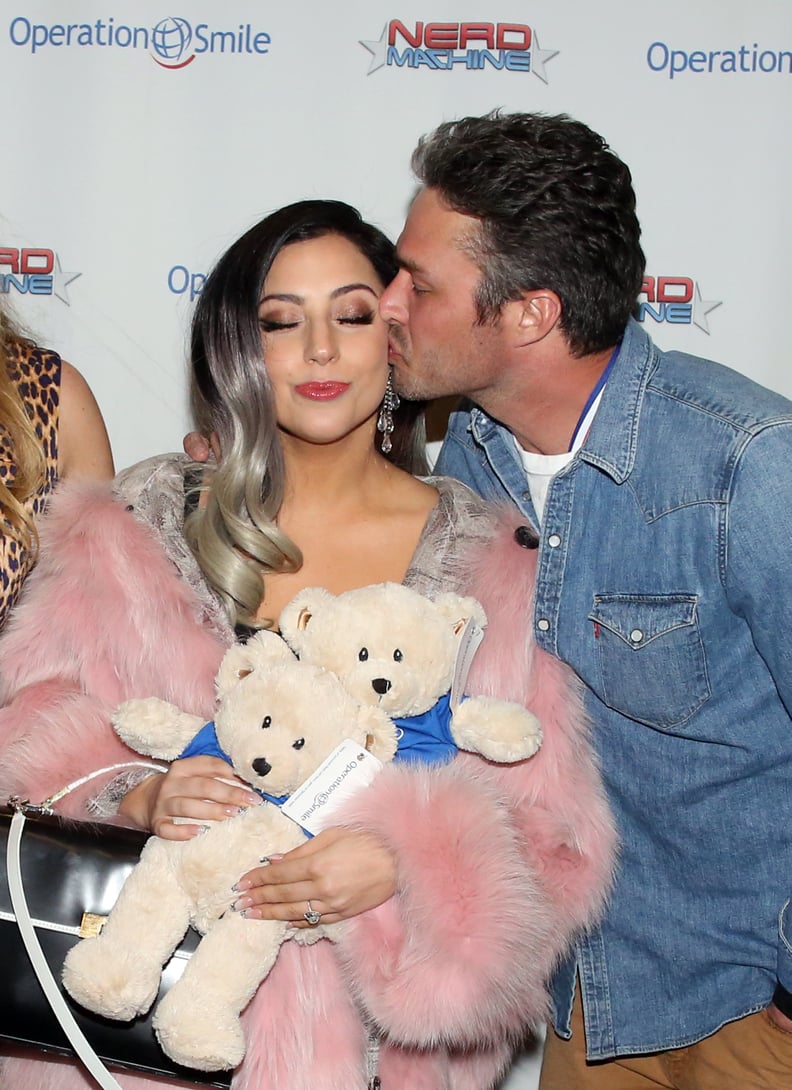 The pair cuddled up on the red carpet when they attended Operation Smile's event in Park City, UT, in March 2015.