LeBron James and Barack Obama on The Shop: Uninterrupted
LeBron James and Barack Obama Discuss Social Climate on The Shop — Watch the Full Episode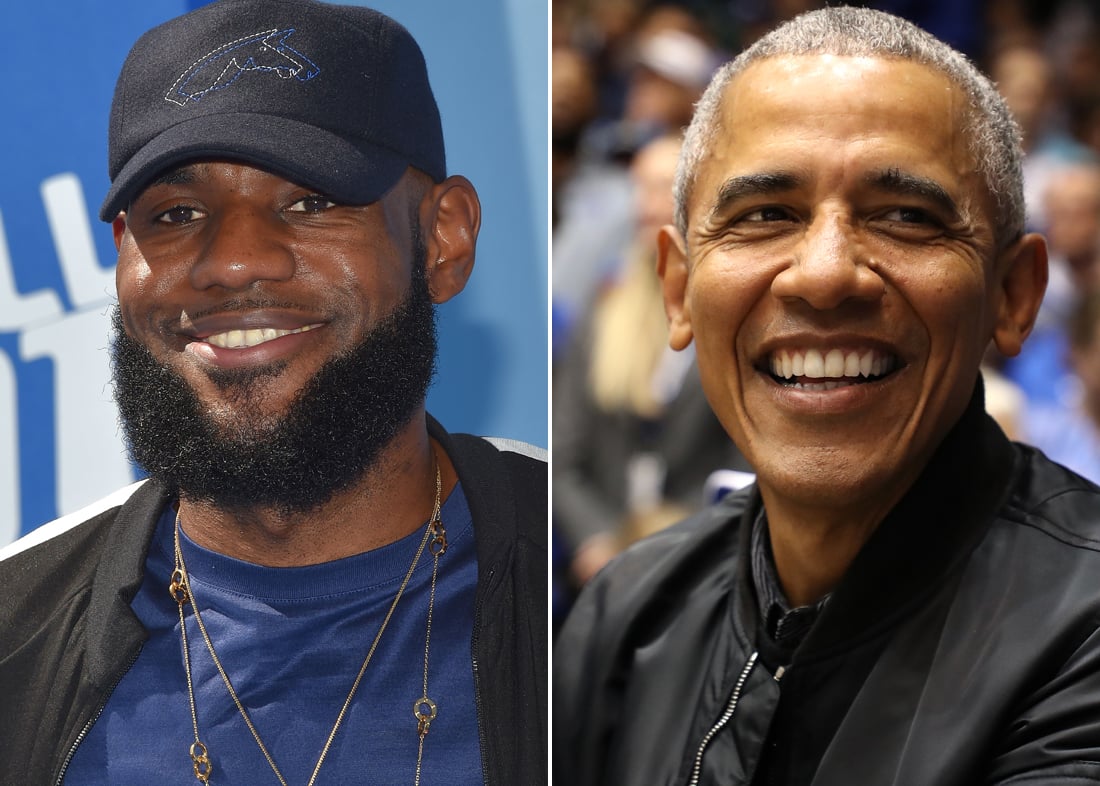 Image Source: Getty / Lisa O'Connor / Streeter Lecka
LeBron James and Barack Obama have teamed up for a special episode of HBO's The Shop: Uninterrupted. The 35-year-old NBA champion and the 59-year-old former president recently sat down with Maverick Carter for a socially distanced unfiltered conversation about a handful of topics surrounding the current social and political climate. During the segment, which aired on Oct. 29, the trio unpacked the Black Lives Matter movement, the presidential election, and the NBA bubble, among other important talking points.
In a teaser shared on Oct. 28, LeBron spoke about his mother, Gloria, sending him a video of her rocking an "I Voted" sticker after hitting the polls. And, of course, Barack fully supported the civic excitement. "You tell her I'm proud of her," Barack said. "You tell her Barack and Michelle give her much love and respect for that." The A Promised Land author then plugged LeBron's website, morethanavote.org, encouraging viewers to make a game plan for casting their ballots. "If we do that, then we have control of our own fate," he added.
The episode is now available stream on HBO Max. And if you don't have HBO Max, don't worry — non-subscribers will be able to stream the special for free on YouTube and HBO's website from Oct. 31 to Nov. 28. Look ahead to watch the full discussion!