Celebrities Showing Off Their Voting Action Is the Civic Energy We Love to See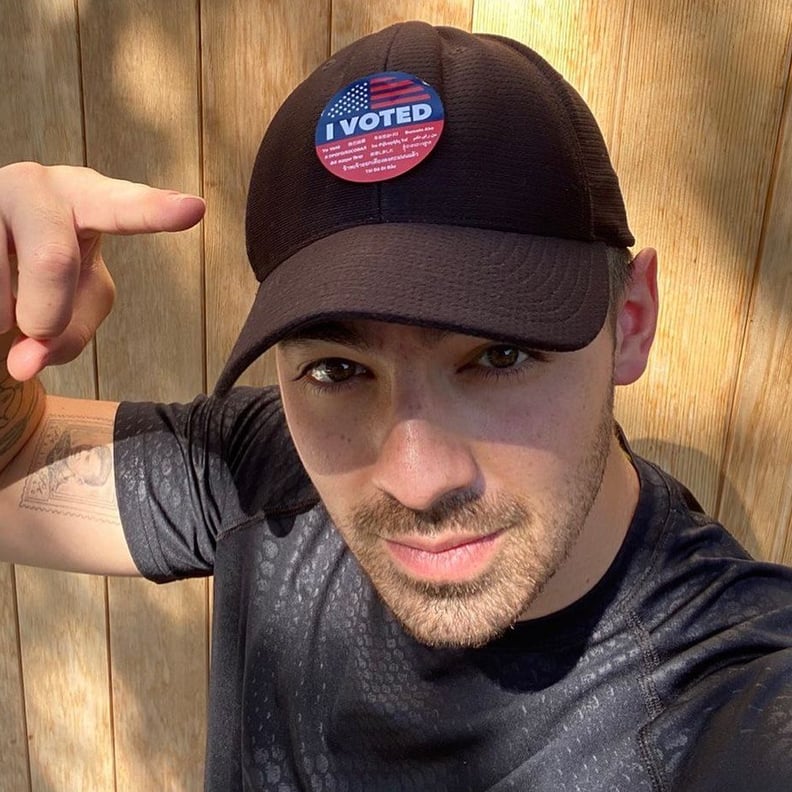 Celebrities are talking the talk and walking the walk . . . to the ballot box. Although Election Day is on Nov. 3, stars are casting their votes early while urging others to follow suit. "Just over here participating in democracy, hope you do the same," Woke star Sasheer Zamata captioned a voting snap. "And if you're mailing your vote in, make sure you drop it off at an official ballot box or polling location (should be listed online or on your ballot materials), because some people are putting out fake ballot boxes, LOL what a world!"
Zendaya, Reese Witherspoon, and Jennifer Aniston have also shared posts of them taking part in their civic duty. Meanwhile, Michelle Obama and LeBron James started an initiative to spur early voting and support constituents across the country. As part of the effort, Michelle introduced the #VotingSquad Challenge, which prompts voters to tag three friends and encourage them to safely hit the polls as soon as possible. Kerry Washington, Tracee Ellis Ross, Yara Shahidi, and Joe Jonas are among the celebrities who have participated so far. Keep reading to see which famous figures have made their votes count!
Blake Lively and Ryan Reynolds
Lily Collins and Charlie McDowell
Faith Hill and Tim McGraw