Liam Hemsworth and Gabriella Brooks Make Their Red Carpet Debut After 3 Years of Dating
Liam Hemsworth is back on the red carpet — with girlfriend Gabriella Brooks in tow. The actor attended the premiere of his latest film, "Poker Face," in Sydney, Australia, on Nov. 15 and brought Brooks as his date, marking their first red carpet appearance after three years of dating. Though breakup rumors began swirling this past summer, the couple looked very much in love at the event, smiling for the cameras and posing alongside Hemsworth's parents, Craig and Leonie. Hemsworth wore a classic black suit for the evening, while Brooks chose a gold turtleneck dress and matching heels.
At the premiere, Hemsworth also linked up with other members of the "Poker Face" cast, including Russell Crowe and sister-in-law Elsa Pataky, who's married to his brother Chris. In the thriller movie, which hits theaters on Nov. 16, Hemsworth's Michael Nankervis partakes in a high-stakes poker game that goes awry when a killer breaks into the mansion they're gambling in.
Hemsworth, 32, and Brooks, 26, have been linked since December 2019, when they were spotted grabbing lunch with Hemsworth's parents. The couple spent much of 2020 quarantining together in their native Australia, often hanging out and showing PDA on the beach, and moved back to Los Angeles together at the end of last year. Before Brooks, Hemsworth briefly dated actor Maddison Brown and famously split from Miley Cyrus, whom he was married to for seven months after a tumultuous 10-year relationship. Their divorce finalized in January 2020, and Cyrus went on to date Kaitlynn Carter, Cody Simpson, and Maxx Morando.
Read ahead to see Hemsworth and Brooks making their love red carpet official at the "Poker Face" premiere.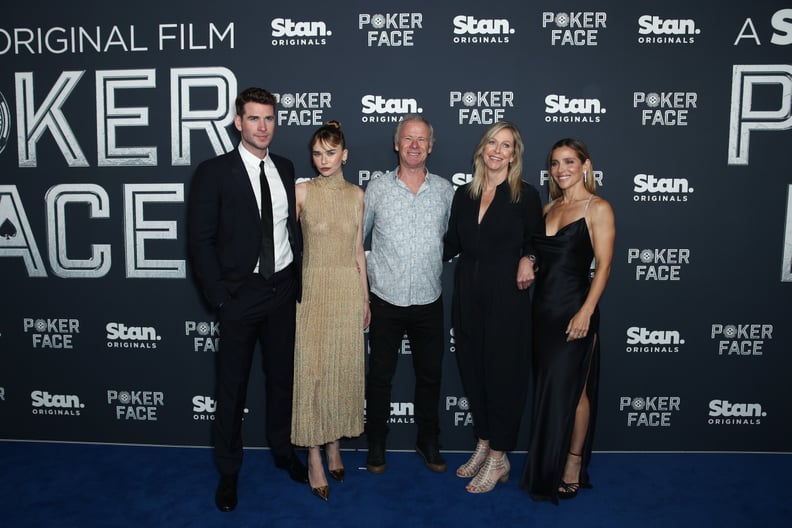 Liam, Craig, and Leonie Hemsworth, Gabriella Brooks, and Elsa Pataky at the "Poker Face" Premiere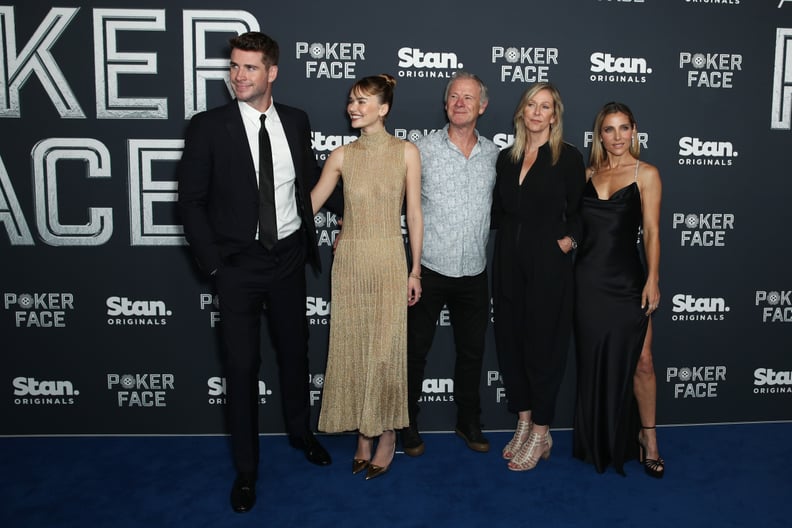 Liam, Craig, and Leonie Hemsworth, Gabriella Brooks, and Elsa Pataky at the "Poker Face" Premiere