Liam Hemsworth and Gabriella Brooks's Relationship Timeline Is Mysterious but Adorable
Liam Hemsworth and Gabrielle Brooks are relatively private about their relationship. The pair have only made a few joint public appearances since being romantically linked in 2019 — making their red carpet debut as a couple on Nov. 15, 2022. However, it seems their romance has been smooth sailing following Hemsworth's divorce from ex Miley Cyrus.
The former couple's split was announced in August 2019 after less than a year of marriage and 10 years of dating on and off, and Hemsworth filed for divorce less than two weeks later. However, they both seemed to move on fairly quick. Cyrus was seen kissing blogger Kaitlynn Carter around the same time as her and Hemsworth's breakup. Meanwhile, the Hunger Games alum briefly sparked dating rumors with "Dynasty" star Maddison Brown in October 2019 when they were caught canoodling in NYC, but speculation quickly fizzled out.
Just a few months later, Hemsworth was spotted introducing Brooks to his parents, and fast forward to today, the two are still going strong. It's unclear when and how Hemsworth met the model, but read ahead for everything we do know about their relationship.
01
Dec. 13, 2019: Liam Hemsworth Introduces Gabriella Brooks to His Family
Though it's unclear when Hemsworth and Brooks actually met, the latter reportedly connected with the actor's parents, Craig and Leonie, on Dec. 13 while visiting Byron Bay. The two were seen on what appeared to be a lunch date with Hemsworth's parents at The Roadhouse restaurant, and from the looks of photos published by The Daily Mail, Brooks was quick to fit in with the Hemsworth clan.
A source claimed to E! News that the two refrained from acting too handsy during lunch. "They did not show off any PDA," the insider said, "but the two did go back to Liam's house after the restaurant." Brooks also shared a photo on Instagram on Nov. 30 from Byron Bay, which she simply captioned, "Byron," with a heart symbol.
02
Dec. 21, 2019: Source Says Liam Hemsworth Is "Happy to Be Moving On"
A week after their supposed lunch date, Us Weekly reported, per a source, that Hemsworth's brief romance with "Dynasty" star Brown was nothing more than a fling. "Liam and Maddison weren't that serious and were mainly having fun together," the source said. They also said that the actor was "happy to be moving on" after his divorce from Cyrus. "Liam feels comfortable with Gabriella," the source claimed, adding, "His family approves of her and really likes her, which is very important to him."
03
Jan. 1, 2020: Liam Hemsworth and Gabriella Brooks Seemingly Spend New Year's Together
On Jan. 2, Brooks and Liam's mutual friend, Silvia Serra, shared a series of photos from a New Year's Eve celebration in Bryon Bay. The sixth and seventh photos feature Brooks in a couple of group shots, while the ninth photo in the series includes Chris Hemsworth creeping in the back of a group photo. Chris' wife, Elsa Pataky, is also featured in several photos. Though Liam isn't pictured at all, we can't help but suspect that he was also present for the festivities. Five days later, Brooks shared two pictures on her own page of just her and Silvia from the party.
04
Jan. 13, 2020: Liam Hemsworth and Gabriella Brooks Spotted Kissing on the Beach
A few weeks into the new year, New Idea shared photos of Hemsworth and Brooks engaging in some major PDA on a Byron Bay beach, making their relationship pretty damn clear. The two spent their Jan. 13 beach date goofing around in the water and cuddling on the sand, looking totally loved up.
05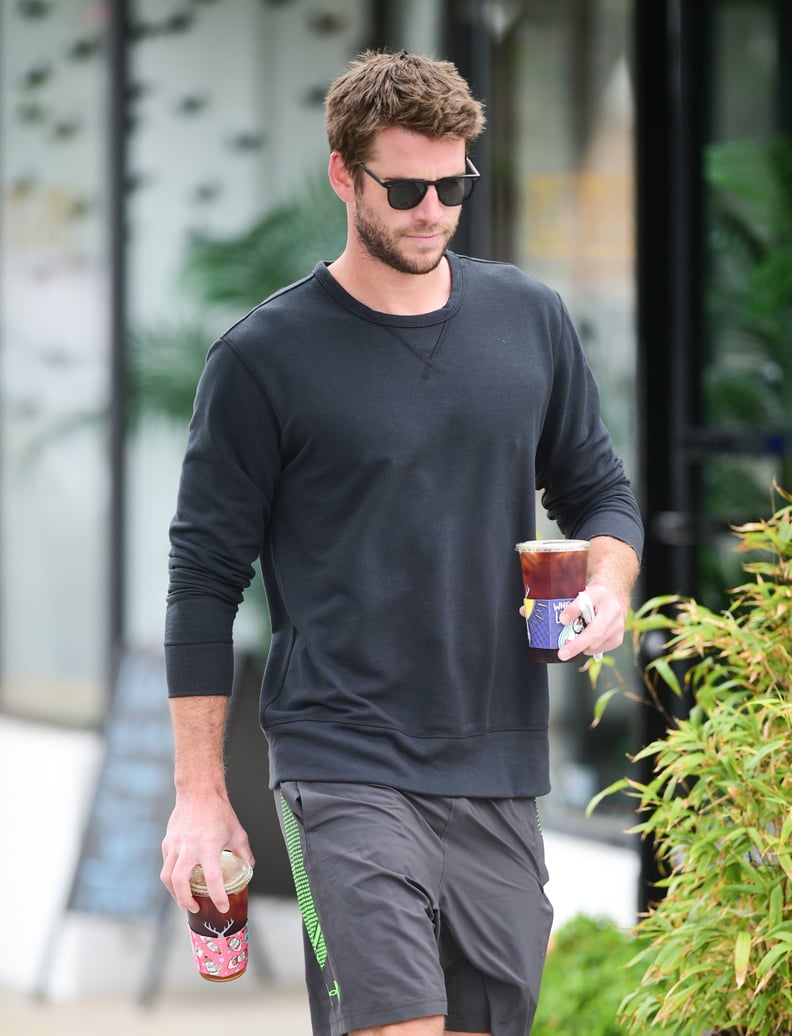 Jan. 15, 2020: Source Says Liam Hemsworth and Gabriella Brooks Are Getting "Serious"
Just two days after their beach-date make-out sesh, People reported that things were starting to get serious with Hemsworth and his new lady. "Liam and Gabriella have spent a lot of time in Australia together," a source revealed to the outlet. The insider also confirmed that the two share similar interests — such as exercising, surfing, and hitting up the beach — and that Hemsworth's friends all approve of her. "Liam has been in a great mood," they added.
06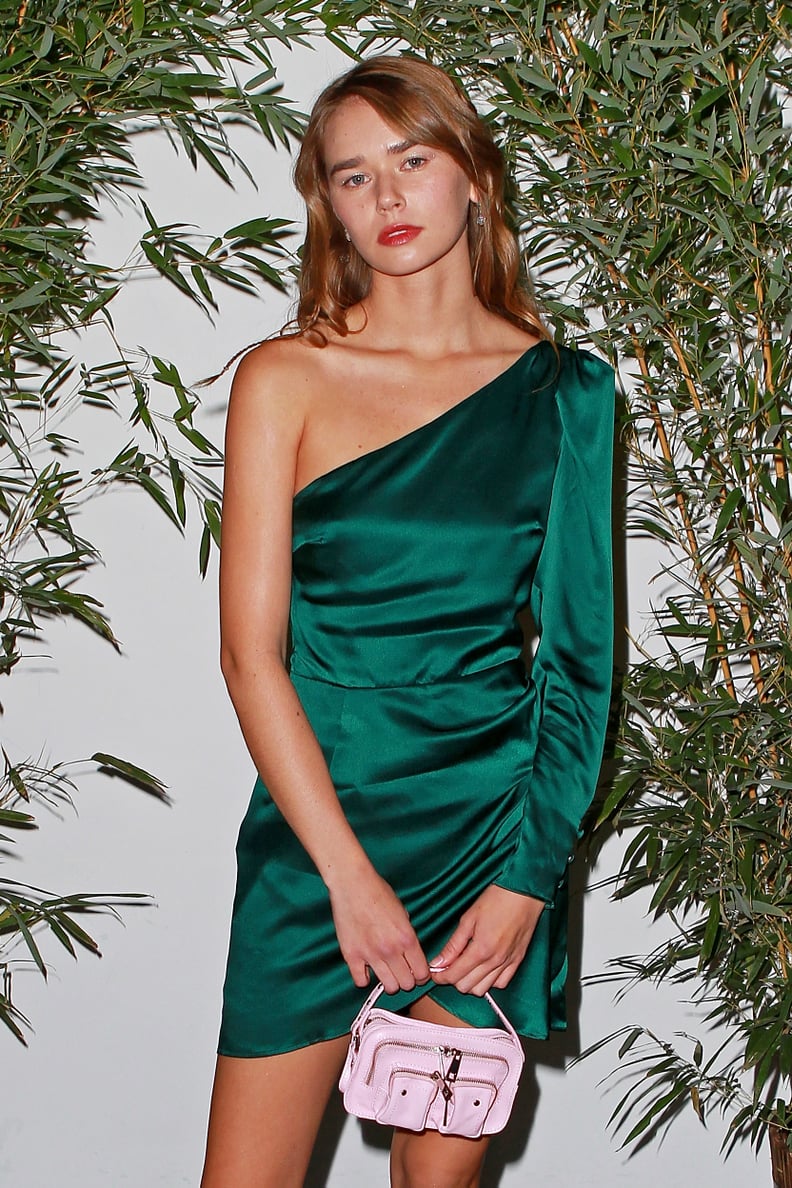 Jan. 25, 2020: Liam Hemsworth and Gabriella Brooks Have Lunch in Malibu
Toward the end of January, Hemsworth and Brooks were photographed on a casual breakfast date at Soho House in Malibu, per The Daily Mail. The two were spotted looking cute while waiting at the valet stand outside of the exclusive eatery.
07
Feb. 3, 2020: Liam Hemsworth and Gabriella Brooks Make Out in LA
The duo packed on the PDA for a second time in February outside of a gym in LA, where Hemsworth was wearing workout clothes and Brooks seemingly met up with him after his sweat sesh. The two were photographed in an embrace while sharing a few kisses, per E! News.
08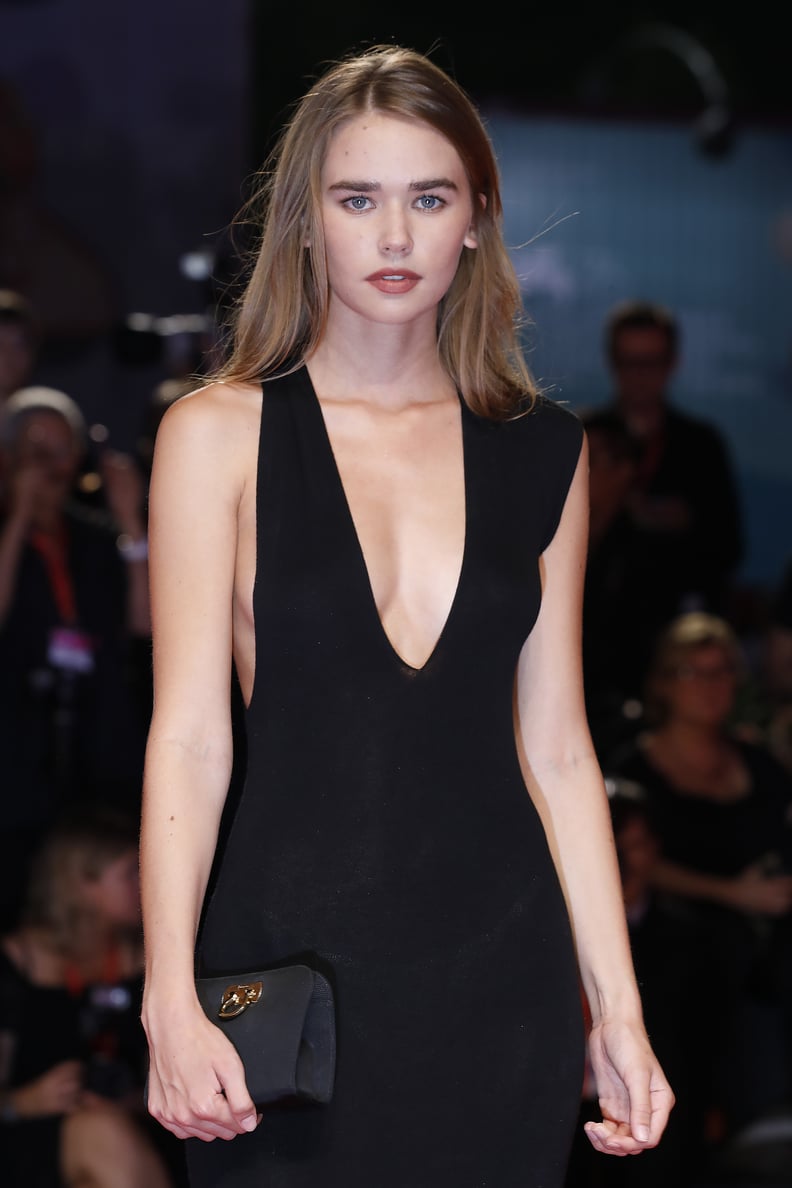 Feb. 4, 2020: Liam Hemsworth and Gabriella Brooks Get Dinner in LA
That same month, The Daily Mail reported that the couple were spotted on a dinner date at Terroni restaurant in West Hollywood and — just a day later — on a lunch date in LA after Hemsworth returned from another gym session.
09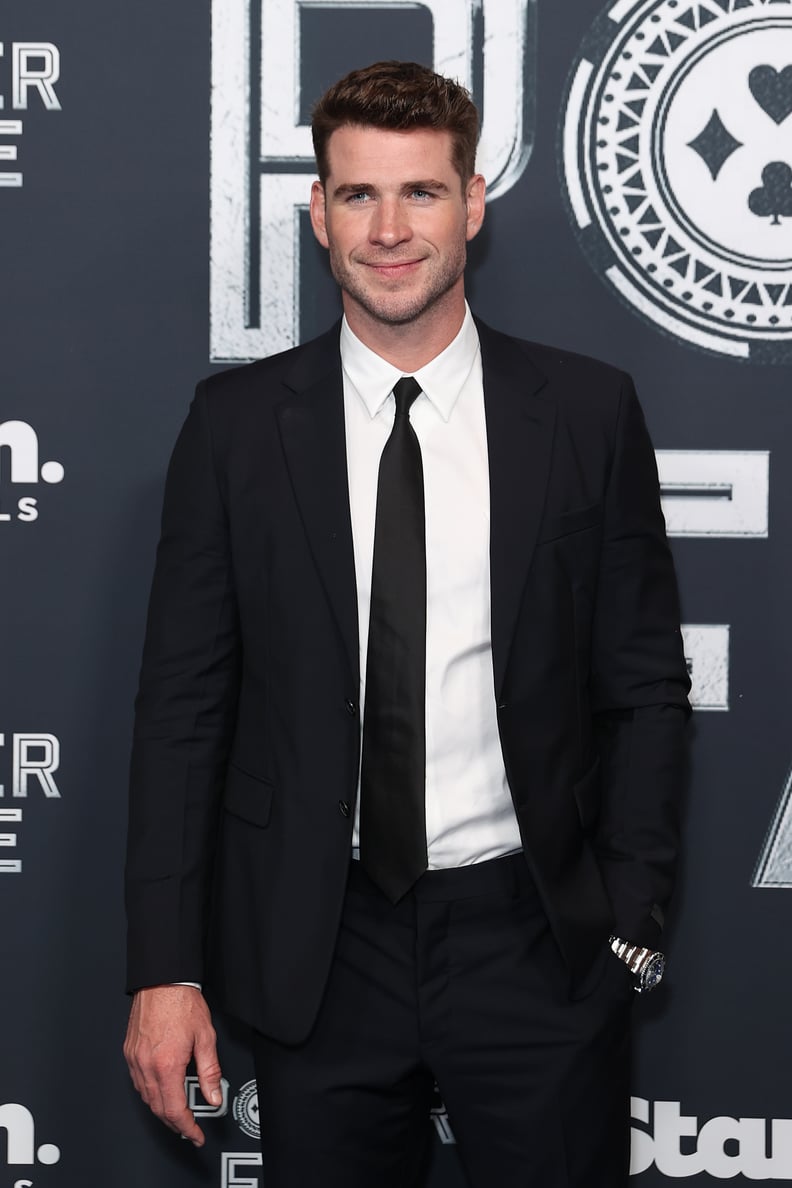 May 6, 2020: Liam Hemsworth Reveals He Quarantined With Gabriella Brooks During the Pandemic
Early on during the COVID-19 pandemic, Hemsworth revealed in an interview with People that he was, at the time, quarantining with Brooks in his hometown Phillip Island, Australia. Though he didn't name-drop his girlfriend, the actor told the outlet that the two passed the time by playing board games. "I used to play with my grandma when I was a kid. She loved Scrabble," he said. "It made me nostalgic and brought back memories."
10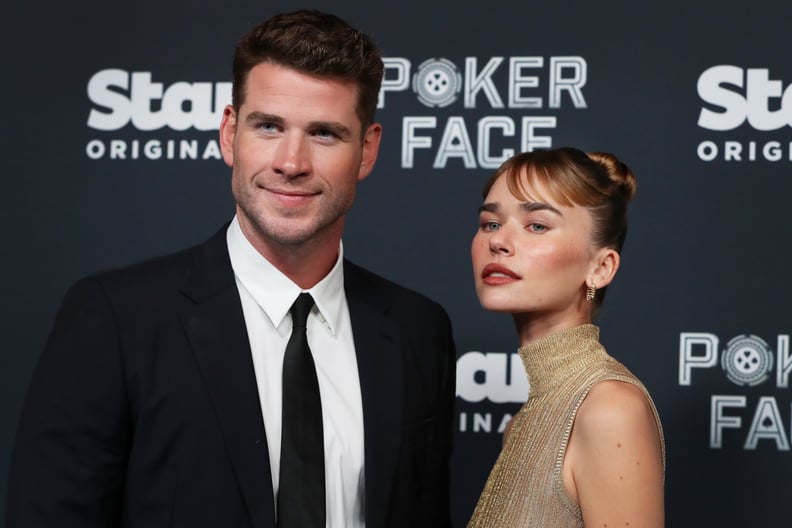 June 11, 2021: Liam Hemsworth and Gabriella Brooks Make Their Relationship Instagram Official
After two years of dating, Hemsworth and Brooks finally made their romance Instagram official by posting a photo of them at the Gold Dinner 2021 in Australia — which also happened to be their first joint public appearance as a couple. The pair were photographed with Hemsworth's brother Chris; Chris's wife, Pataky; and Matt Damon's wife, Luciana Barroso. "Fantastic night raising much needed funds and awareness for one of the most important and challenging issues, children's mental health," Hemsworth captioned his post. "Thank you @itsmondotcom for hosting the evening and all you do for the Sydney children's hospital @sydney_kids #golddinner."
11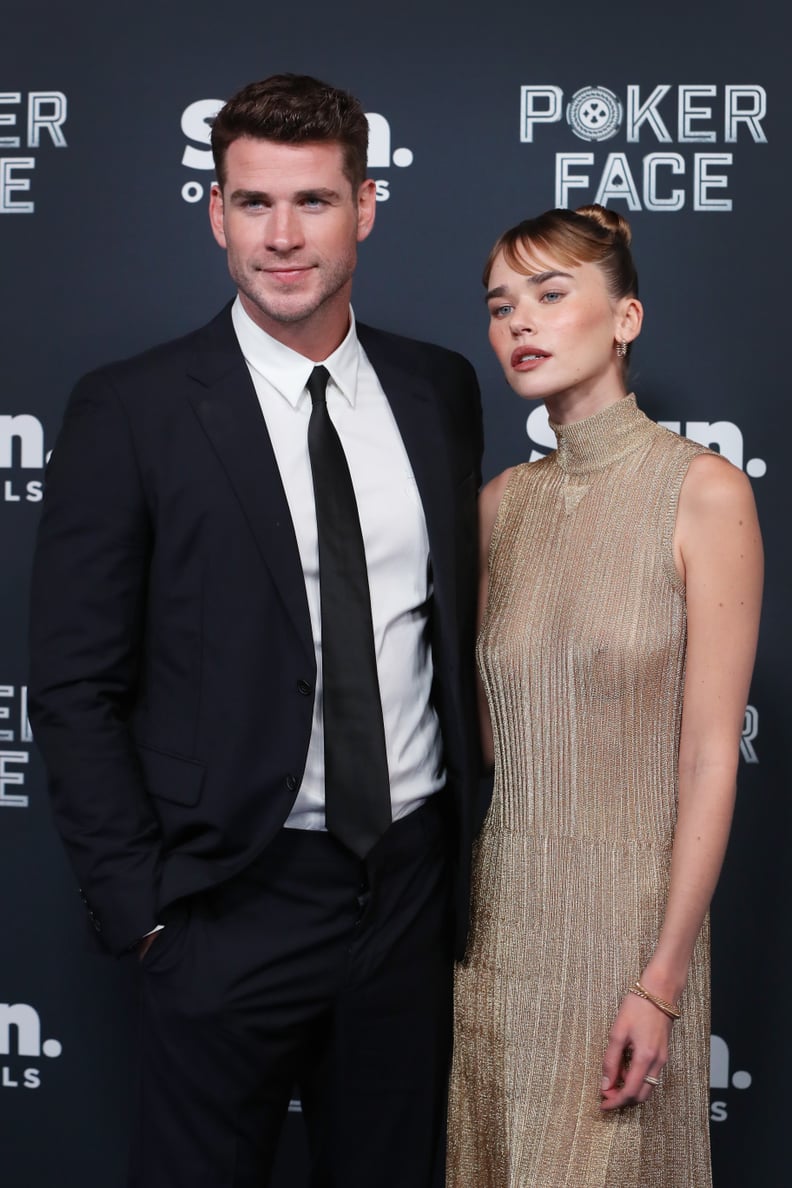 Nov. 15, 2022: Liam Hemsworth and Gabriella Brooks Make Their Red Carpet Debut
Shockingly enough, Hemsworth and Brooks hadn't made a red carpet appearance at any point during their three-year romance until the Nov. 15 premiere of the actor's "Poker Face" film. Breakup rumors swirled this past summer, but they put those to rest when they were photographed together on the red carpet.