Liam Payne, Louis Tomlinson at All of Those Voices Premiere
Liam Payne Supports Louis Tomlinson Ahead of Film Release: "I'm Sorry I Didn't Do Better For You"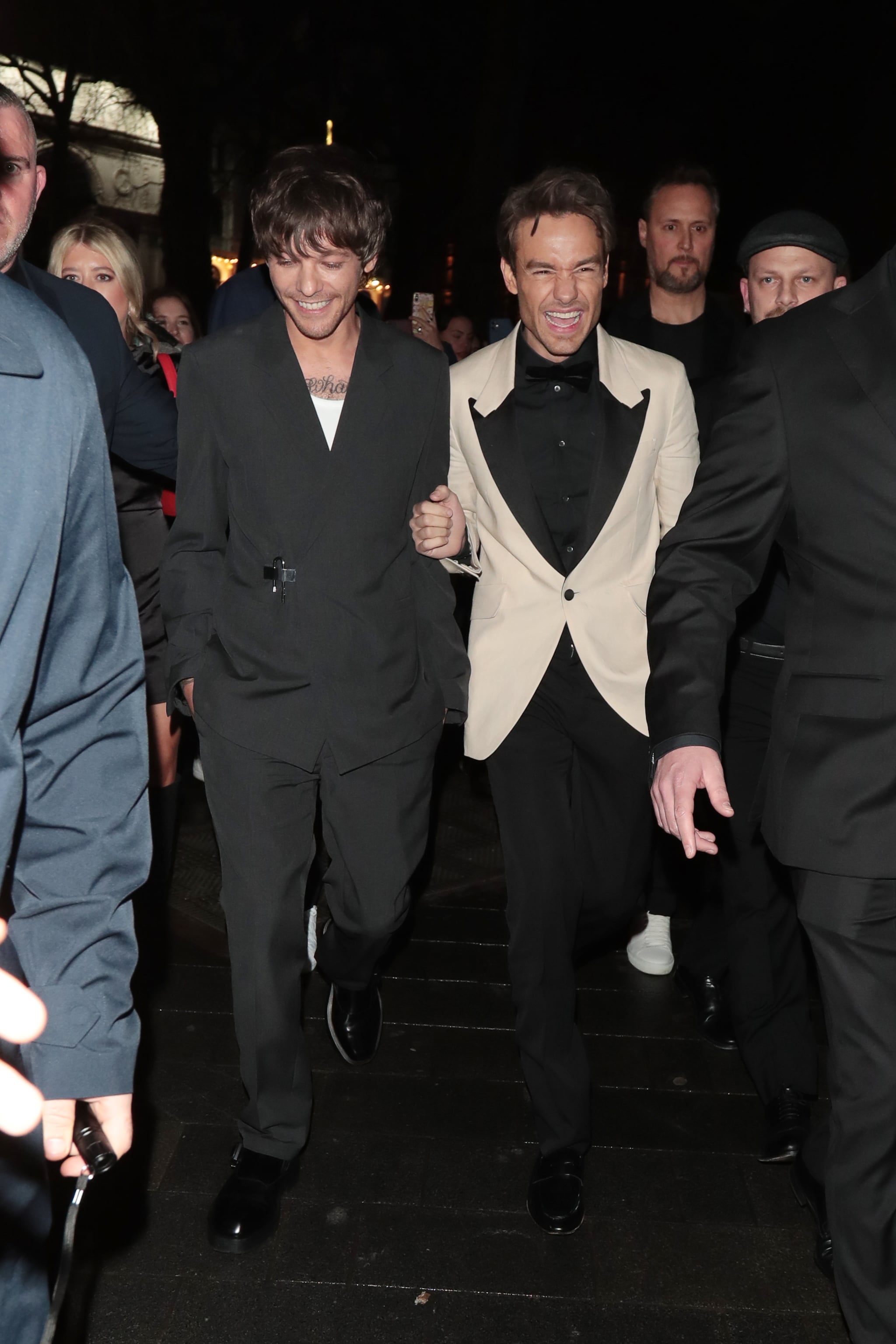 Liam Payne has opened up about his friendship with former bandmate Louis Tomlinson, confessing he wasn't himself during the One Direction days and vowing to be a better friend in future. Ahead of the release of Tomlinson's new documentary film, "All of Those Voices," the pair had a mini reunion at the UK premiere of the movie on March 16, where they were photographed laughing together. Yet behind the smiles, Payne — who attended the London premiere with his girlfriend, Kate Cassidy — was left reminiscing about his boyband days and the hardships they faced together.
"My neck hurts from how much Im looking up to you right now you were already my friend and brother but getting to look through that window into your world and mind just extends that respect I have for you," Payne wrote in a lengthy Instagram caption on March 17. And it seems the documentary made him confront the way he personally dealt with fame and treated those around him. "What you've dealt with and how you held it all inside !! I'm so sorry I was so out of my mind and I didn't do better for you, I feel ashamed in those moments to not be as good of a friend as you have been to me, at least I have time now and I'm me again so will try and make amends."
Payne has previously spoken of his mental health struggles while in the band, telling the "Diary of a CEO" podcast in 2021 that he turned to alcohol and substance use while in One Direction alongside Tomlinson, Harry Styles, Niall Horan, and Zayn Malik but largely kept the dark moments to himself.
"I'm so thankful to have you in my life mate I feel so lucky and I know you know this but you were part of a small group of people that literally saved my life".
While Payne appears to be in a better headspace now, the father of one added that he was "emotionally drained" after watching the movie, as he continued to allude to his own personal ways of coping while at the height of One Direction notoriety. "I'm so thankful to have you in my life mate I feel so lucky and I know you know this but you were part of a small group of people that literally saved my life, you dragged me out of something so dark I've never shared it but your approach is something I admire and aspire to so I can one day do the same," he added.
"All of Those Voices" follows Tomlinson during One Direction's split and his subsequent solo career. Tragically, his personal life was rocked by the deaths of his mom Johannah, in December 2016, and his younger sister Félicité, who died from an accidental overdose in March 2019. The dad of one opens up about his personal struggles during the documentary, which resonated with Payne, who was also battling his own demons. "You deserve all these moments, every sight you get to see, every cheer that you hear and all the love you are receiving from the world," Payne added about Tomlinson. Their special bond is only going in One Direction from here, and it could be the start of a fresh slate for the boyband members.
"All of Those Voices" will be released in theaters worldwide on March 22.