Lindsay Lohan's Dating History, From Aaron Carter to Bader Shammas
Lindsay Lohan has been in the spotlight since she was just a little girl, stealing the hearts of viewers with her breakout role in 1998's "The Parent Trap." Over the years, she also went on to steal the hearts of others as her dating life played out in the public eye.
The 36-year-old actor wasn't always vocal about those she dates, but in November 2021, Lohan announced her engagement to financier Bader Shammas in a sweet Instagram post, writing, "My love. My life. My family. My future. @bader.shammas #love 💍." The following year, Lohan revealed that they got married in a post shared on July 2.
But Shammas surely isn't the first to be smitten with the "Mean Girls" star. Keep reading to find out more about Lohan's dating history, which includes former popstar Aaron Carter and fellow actor Wilmer Valderrama.
Aaron Carter (2003)
While the exact dates of Lohan's relationship with Carter are unclear, the pair dated following the singer's romance with Hilary Duff. In 2005, Carter opened up about his relationship with both Duff and Lohan, telling CNBC: "I was dating [Hilary] for like a year and a half, and then I just got a little bored so I went and I started getting to know Lindsay."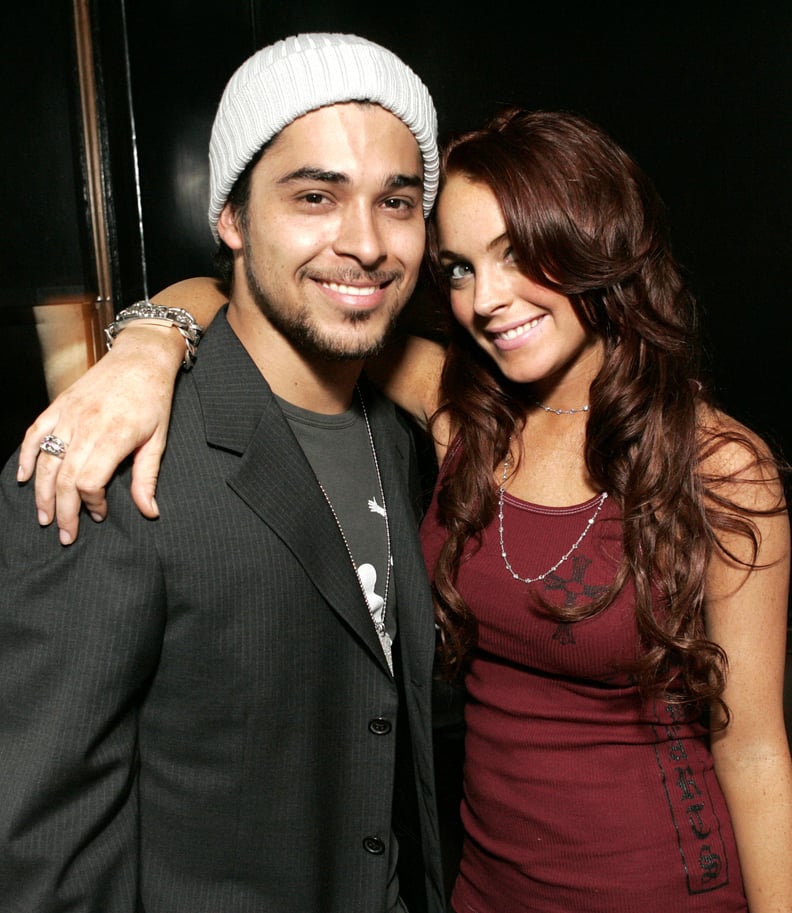 Wilmer Valderrama (2004)
Lohan and Valderrama were first linked in May 2004, but the duo did not confirm their relationship until Lohan's 18th birthday that July. In August 2004, Valderrama spoke to People about their decision to keep their romance private, saying, "We try to keep it more under wraps because it is a lot more meaningful that way." He added: "At this point we don't need all the free press."
A rep for Valderrama confirmed to People that he and Lohan split in November 2004. Lohan later spoke to Howard Stern in 2019, calling Valderrama "a good guy."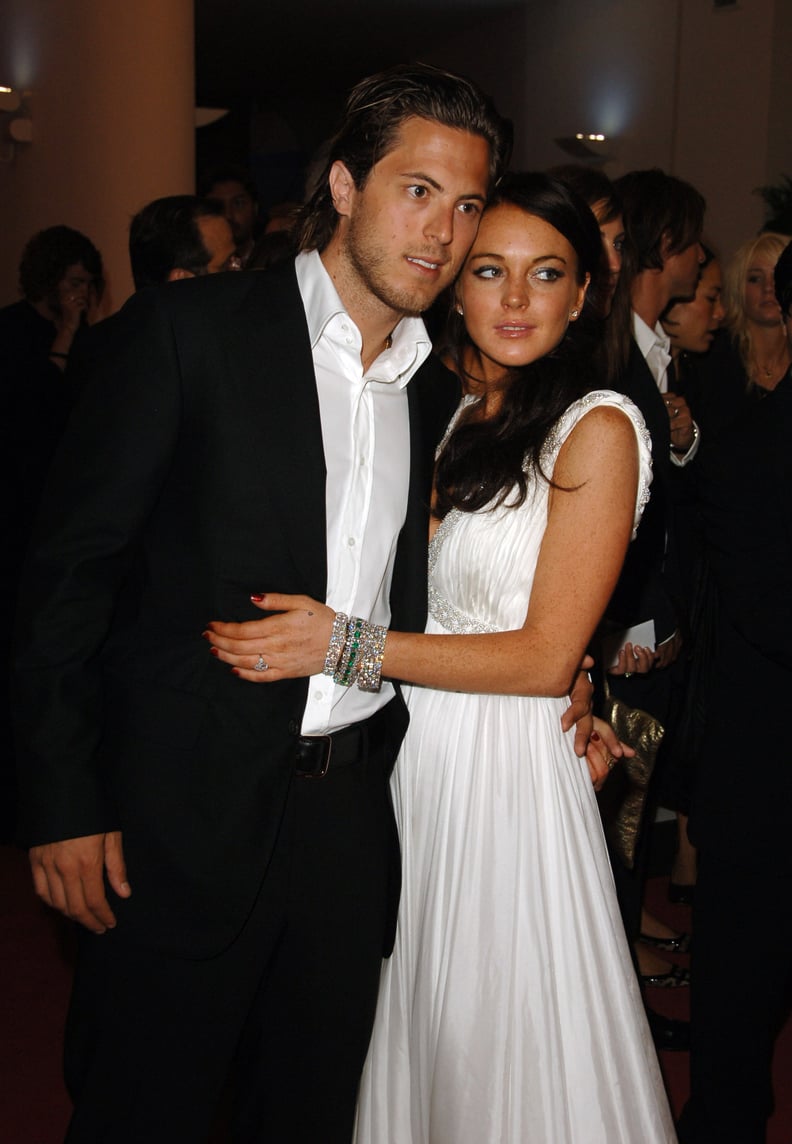 Harry Morton (2006)
Lohan and Morton dated from July 2006 to September 2006. Over the course of their brief relationship, the two were spotted out together on several occasions, including the Venice Film Festival.
Morton, who was the founder of the popular Pink Taco restaurant chain, died in November 2019 at age 38. Lohan paid tribute to him in a now-deleted Instagram post, writing, "Best friends. Best life," alongside a photo of them together.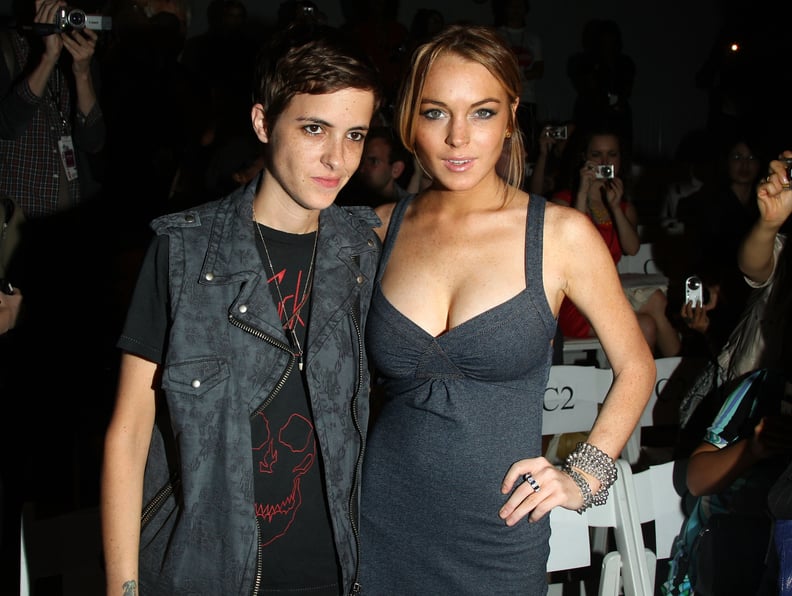 Samantha Ronson (2008-2009)
Lohan and Ronson dated on and off from 2008 to 2009. The couple split for good in July 2009, with Lohan telling Ellen DeGeneres that the breakup "came out of nowhere," per People. While it seemed like the two didn't end on great terms, Lohan later reflected on their relationship, telling Howard Stern in January 2019 that they were "always more like best friends."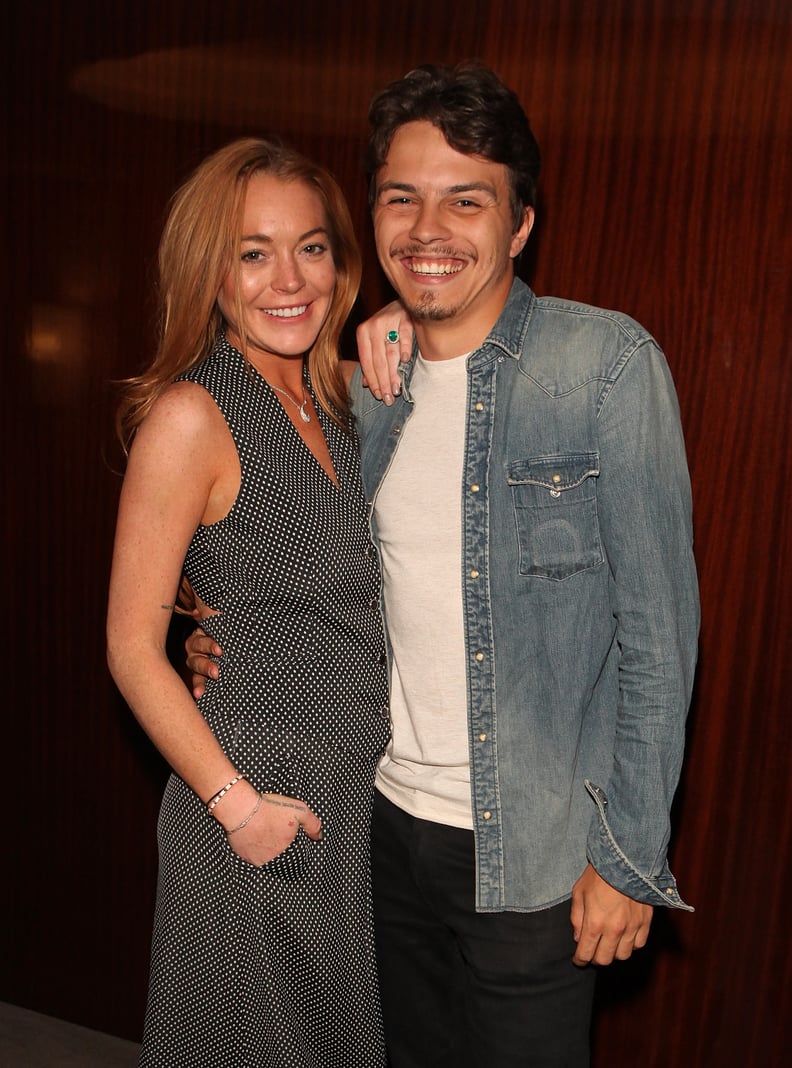 Egor Tarabasov (2016)
After dating for a few months, Lohan became engaged to the Russian businessman, but the relationship was quite tumultuous. The pair called off their engagement in July after they were photographed in an altercation in London.
Bader Shammas (2020-Current)
Lohan and the Credit Suisse financier were first linked in 2020, and they got engaged in November 2021. In July 2022, Lohan revealed that she and Shammas were married.
"I am the luckiest woman in the world. You found me and knew that I wanted to find happiness and grace, all at the same time. I am stunned that you are my husband," she wrote on Instagram. "My life and my everything. ❤️every woman should feel like this everyday 🙏💖."