Aw! Meghan Markle and Prince Harry Have Added a New Dog to Their Royally Cute Family
Meghan Markle and Prince Harry have reportedly added a new furry friend to their family — I knew I liked them. According to People, the royal newlyweds welcomed a Labrador toward the beginning of Summer, and their new pup has already joined them at home in Nottingham Cottage and on countryside adventures.
Meghan, who brought her Beagle Guy across the pond when she married Harry, is already known to be quite a dog-lover, so she's in good company with her husband (an actual dog whisperer) and the rest of the royal family. She shares her affinity for dogs with Queen Elizabeth, who has been the proud owner of many Corgis during her reign. The couple also followed in the footsteps of Prince William and Kate Middleton, who welcomed Cocker Spaniel Lupo after their own wedding.
In the name of research, I've compiled evidence a few photos of Meghan and Harry's natural magnetism toward pups, which you can check out below.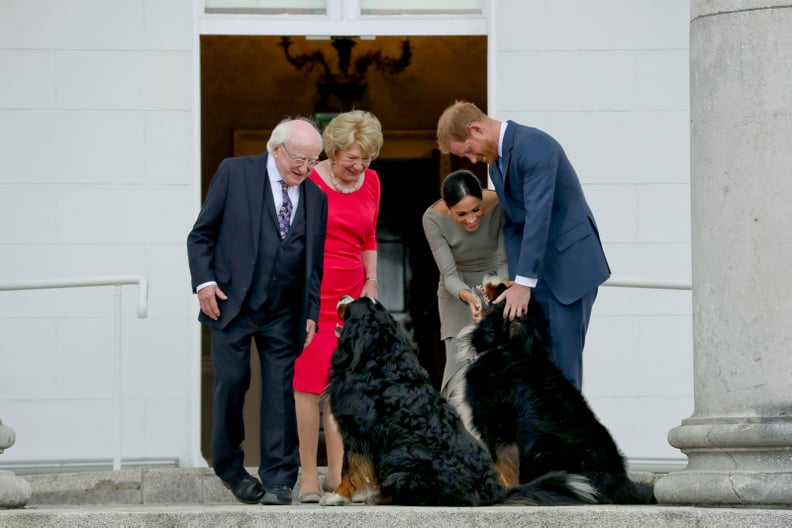 It's plain to see Meghan and Harry are dog people, simply by how excited they were to play around with President Michael Higgins's pups in Ireland.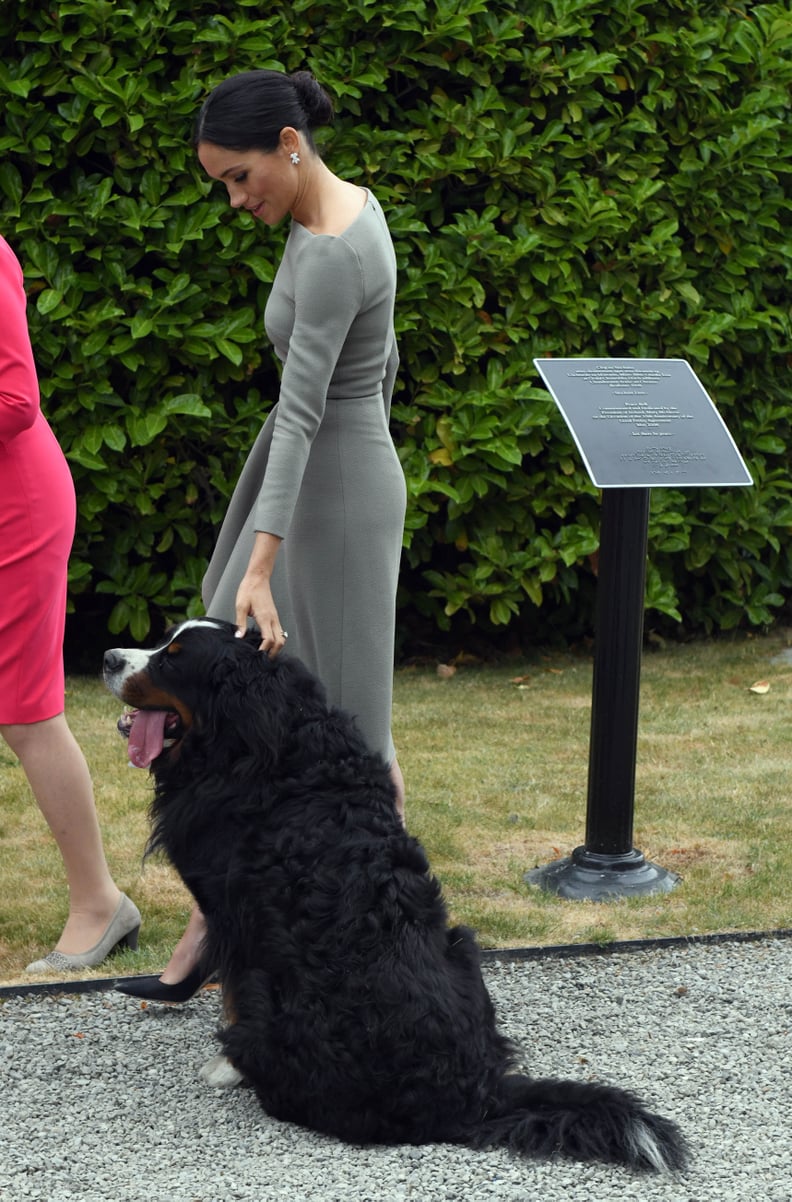 Dogs love these two, they love dogs, so it's easy to see why they'd want to share one of their own.