Meghan Markle and Prince Harry Make Time 100 List
Prince Harry and Meghan Markle Pose For Their First Magazine Cover Together For Time 100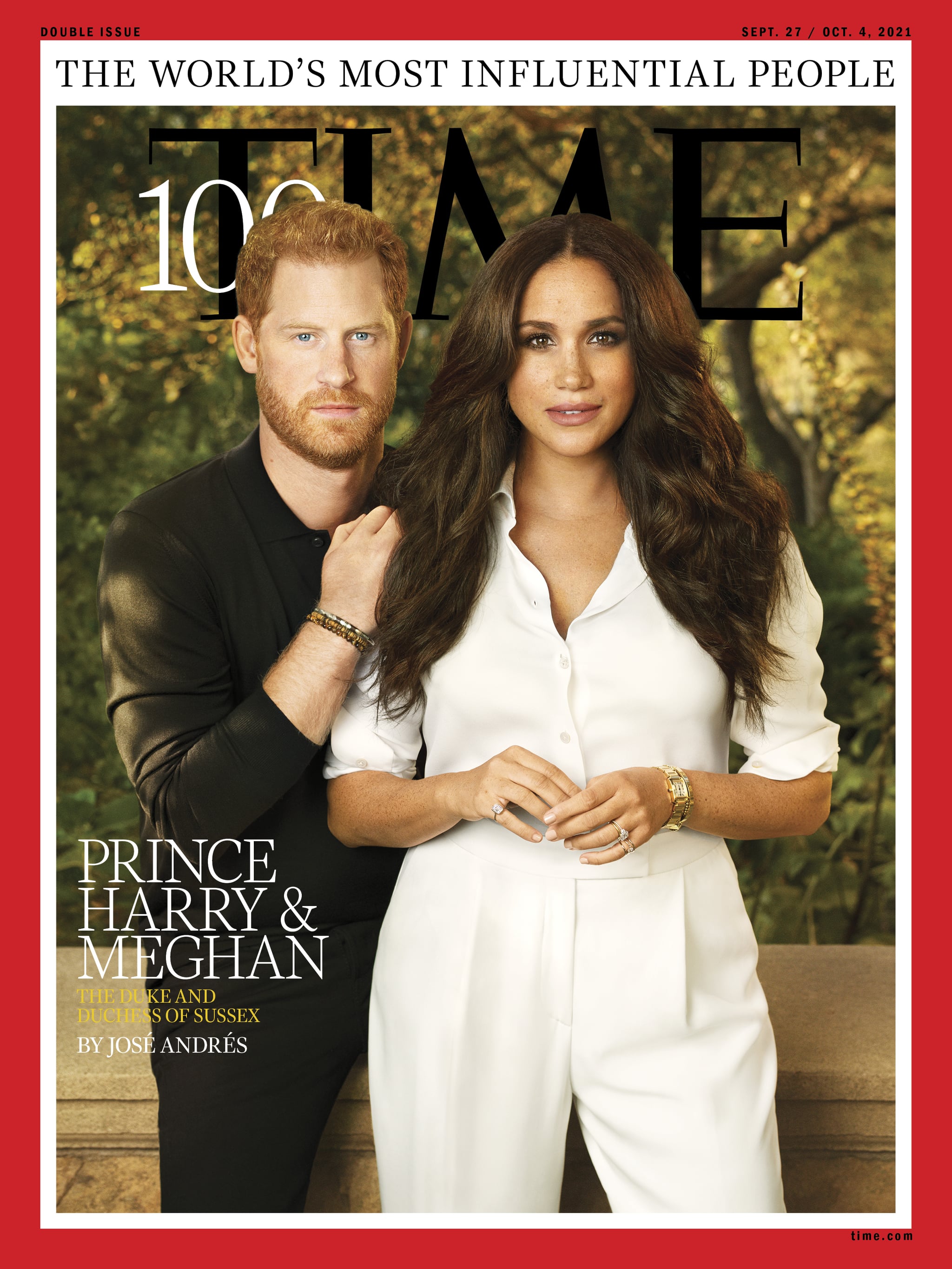 Prince Harry and Meghan Markle made the 2021 Time 100 list, but are you really surprised? After officially stepping down as senior members of the royal family in January 2020, the couple has launched their Archewell foundation, signed a multiyear deal with Netflix, launched a multiyear partnership with Spotify, and much more in the past year. They also expanded their family when they welcomed their daughter, Lilibet "Lili" Diana Mountbatten-Windsor, in June. Yep, the two have been busy, which makes their recent honor for Time — which was announced on Harry's birthday on Sept. 15 — a no-brainer.
To celebrate the momentous occasion, Harry and Meghan marked yet another milestone by appearing on one of Time's seven covers, marking the first time the couple has formally posed together for a magazine cover shoot. As per tradition with the annual Time issue, which recognizes 100 of the most influential people in the world, the magazine enlisted guest contributor, José Andrés, Founder of World Central Kitchen, to write about the couple.
"Springing into action is not the easy choice for a young duke and duchess who have been blessed through birth and talent, and burned by fame," José wrote. "It would be much safer to enjoy their good fortune and stay silent. That's not what Harry and Meghan do, or who they are . . . In a world where everyone has an opinion about people they don't know, the duke and duchess have compassion for the people they don't know. They don't just opine. They run toward the struggle."
Following the announcement of the Time 100 list, Harry and Meghan showed their gratitude on their Archewell website while also shining a light on Dr. Ngozi Okonjo-Iweala. "Prince Harry and Meghan, The Duke and Duchess of Sussex, are not only humbled to be part of this year's TIME 100 through the words of friend and partner José Andres, but to also write in praise of Dr. Ngozi Okonjo-Iweala for the publication's annual list of Most Influential People," the statement read. "Since becoming the Director-General of the World Trade Organization in March, Okonjo-Iweala has astutely been hailed for the groundbreaking nature of her appointment to the role; the first woman and the first African to assume the position. What further sets her apart, and makes her leadership all the more trailblazing, is her ability to see the COVID-19 pandemic as a crisis with significant implications for both health and economic security."